Amazon Sells a DIY Backyard Guest House with Free Delivery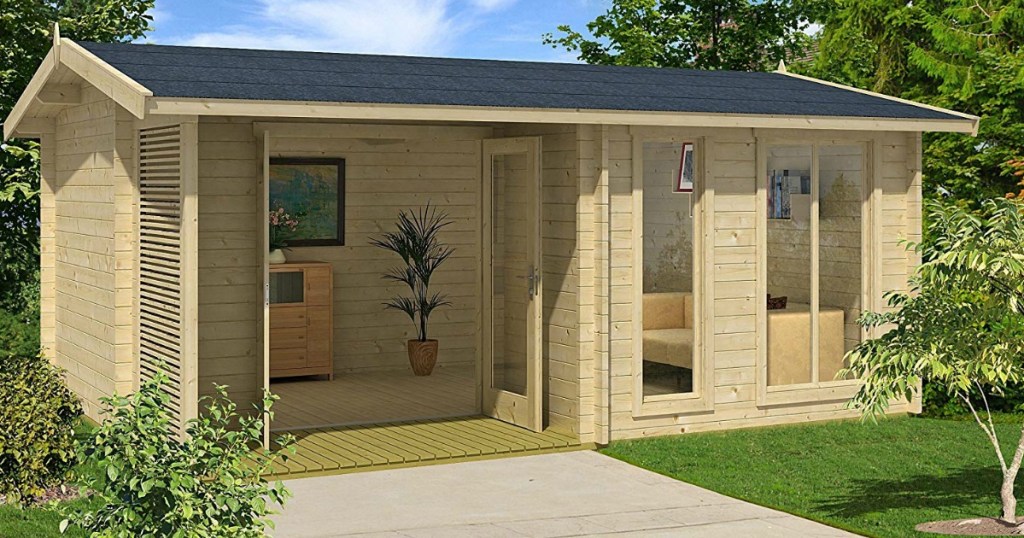 Need extra space?
Nowadays, you can pretty much find everything you'd possibly ever want or need on Amazon, as well as things you never knew existed (from live ladybugs, to real human finger bones, and even roast beef bath soak! 😳).
But did you know that you can even buy an entire Backyard Guest House or Home Office Kit on Amazon and have it delivered to your doorstep for free? Who knew? 😱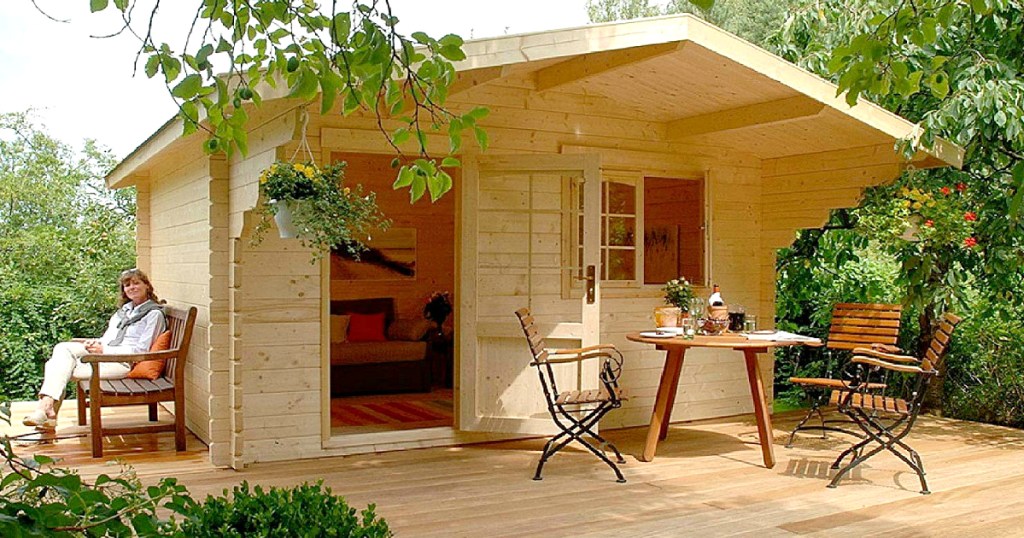 As an idea, this cozy Lillevilla Escape 113 sq. ft. Allwood Kit Cabin is large enough to create an extra place for your favorite hobby, or a space to store your garden tools or pool supplies. It can also become an extra home office, lake house, guest cottage, or retreat in your backyard (which may come in handy when the in-laws visit)!
This tiny house kit includes all the items and tools you'll need to do-it-yourself (except roof shingles and foundation), along with step-by-step directions. But you may want to stock up on some Aleve before tackling this project as it will take one full day for two adults to assemble it.
---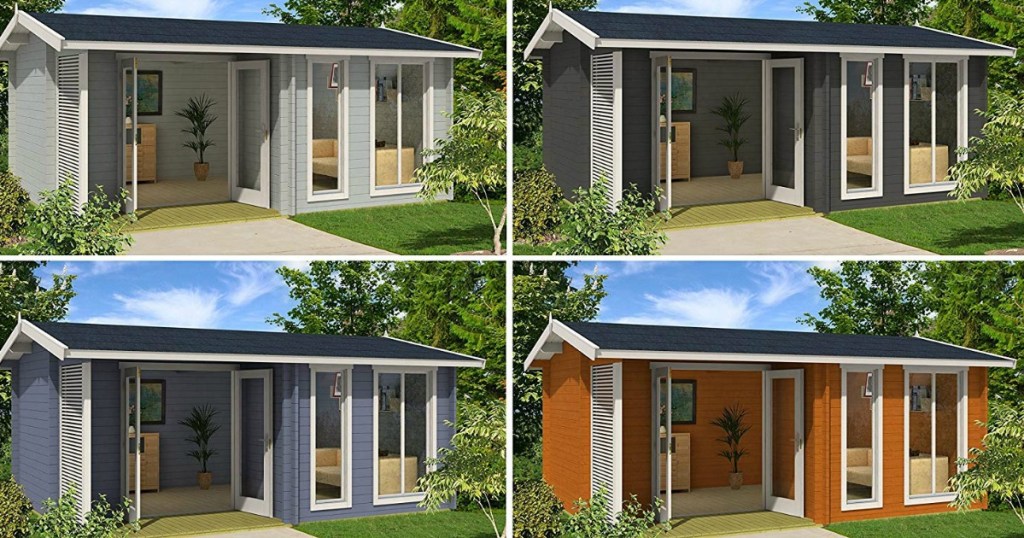 How cute is this tiny house? The Allwood Sommersby 174 sq. ft. Garden House Kit, currently priced at $8,360 with free shipping, would make a great pool or garden house – and I'm loving that window front door! 😍 This kit comes with all the directions and materials you'll need, except the roof shingles and foundation materials.
---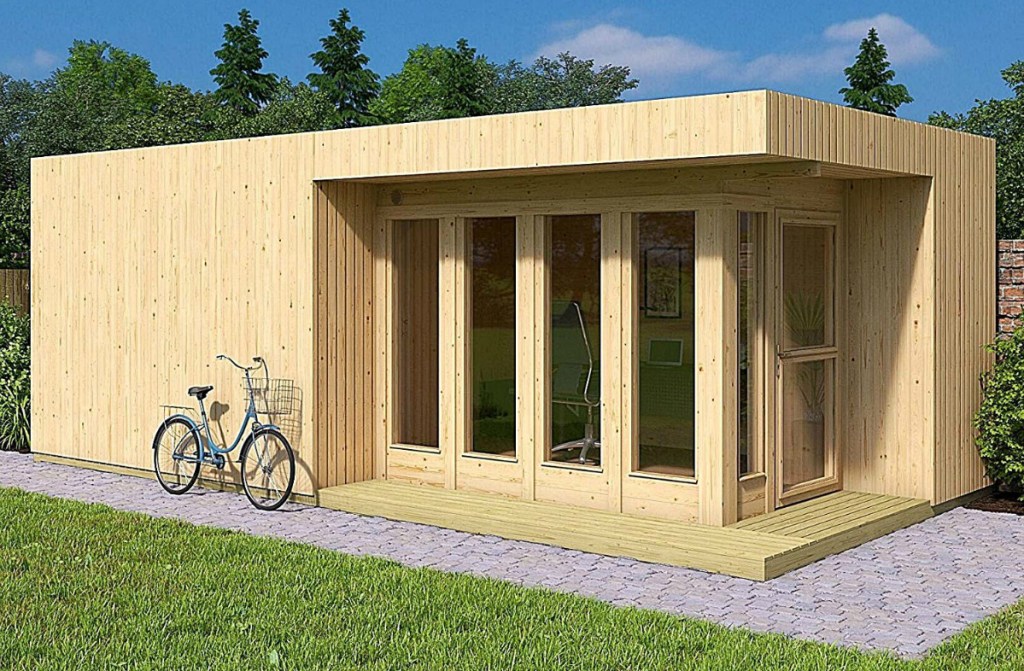 Prefer more light? This contemporary, urban style Allwood Arlanda XXL 273 sq. ft. Garden House Kit, priced at just $10,695 with free shipping, includes several large windows to allow plenty of light in. It also comes with all the directions and materials you'd need to build this home, except the roof shingles and foundation materials.
---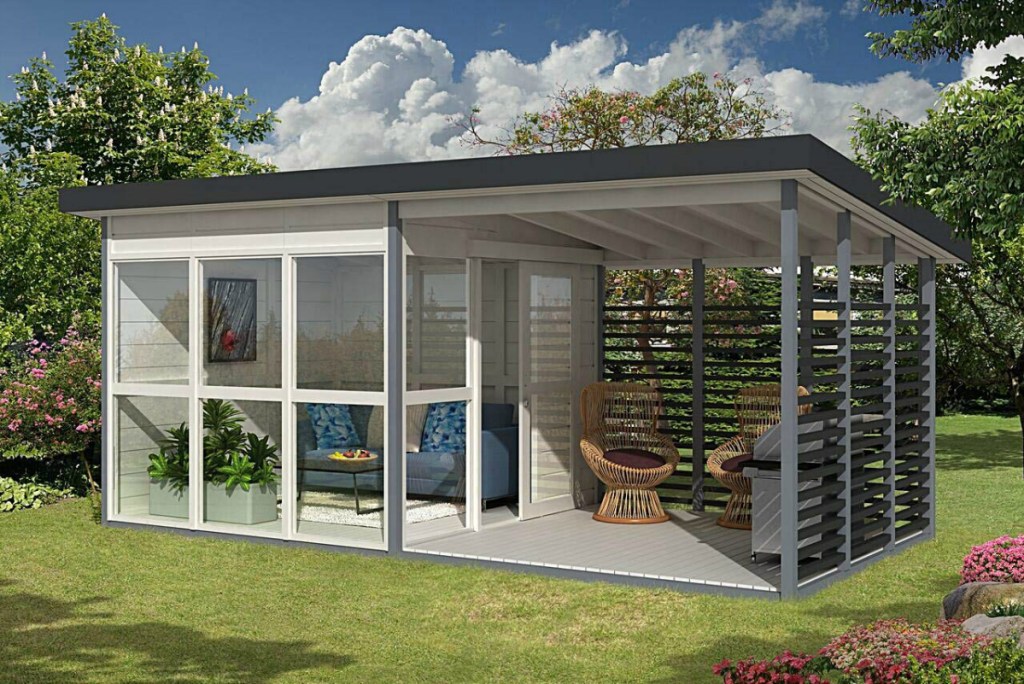 While this Allwood Solvalla 172 sq. ft Studio Cabin Kit is currently unavailable for purchase, I'm loving the modern design and feel of this little space. I could definitely see myself relaxing in this cabin with my favorite book while soaking up some sun! 🤩 There's even a covered patio so you can host a barbecue party!
And what's fun about these cabin kits is that you can customize and paint them however you'd like! However, if you want to add anything extra, like air conditioning, plumbing, or electricity, to any of these homes, you'll need to do that yourself—it doesn't include any of those features.
Would you build your own tiny house?
---