This Large Inflatable Pool Can Fit the Family + It's Thicker & More Durable Than Most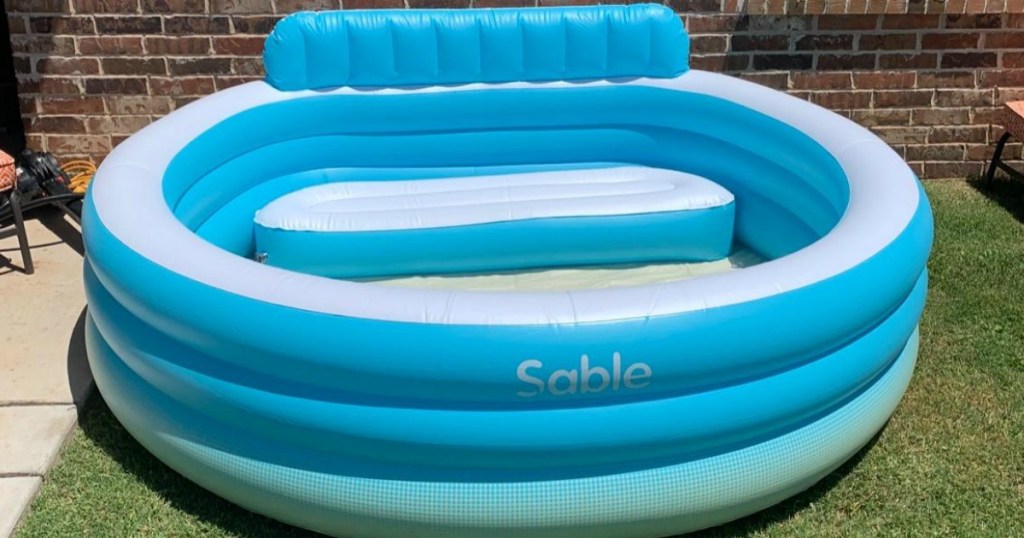 No space for a full size pool?
If a backyard oasis isn't in your budget or you don't have space for a full-size pool, an inflatable pool may be a great solution. They're affordable, can be transported to just about anywhere, and allow for tons of fun in the sun with family and friends! Plus, they can be used as an indoor ball pit in the cold, winter months (don't forget the ball pit balls)!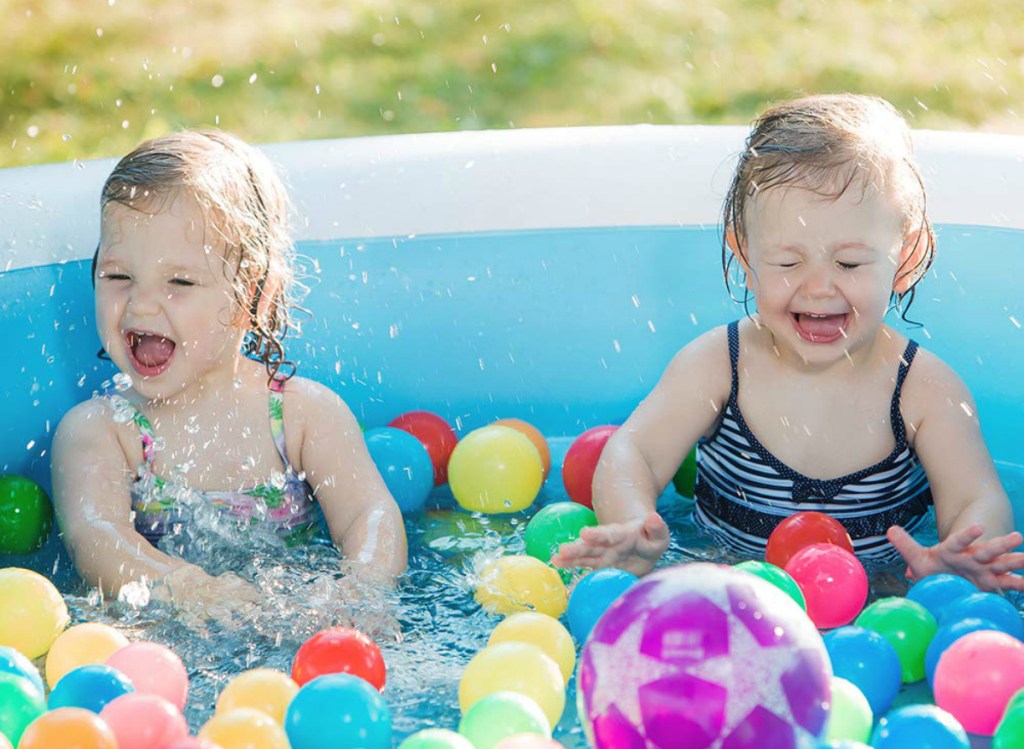 One highly rated inflatable pool that we spotted is this Sable Inflatable Swimming Pool on Amazon. It is made with high-quality PVC materials, so it's thicker than most inflatables and is likely to last longer. Plus, it includes a built-in backrest and bench seat for extreme comfort and relaxation!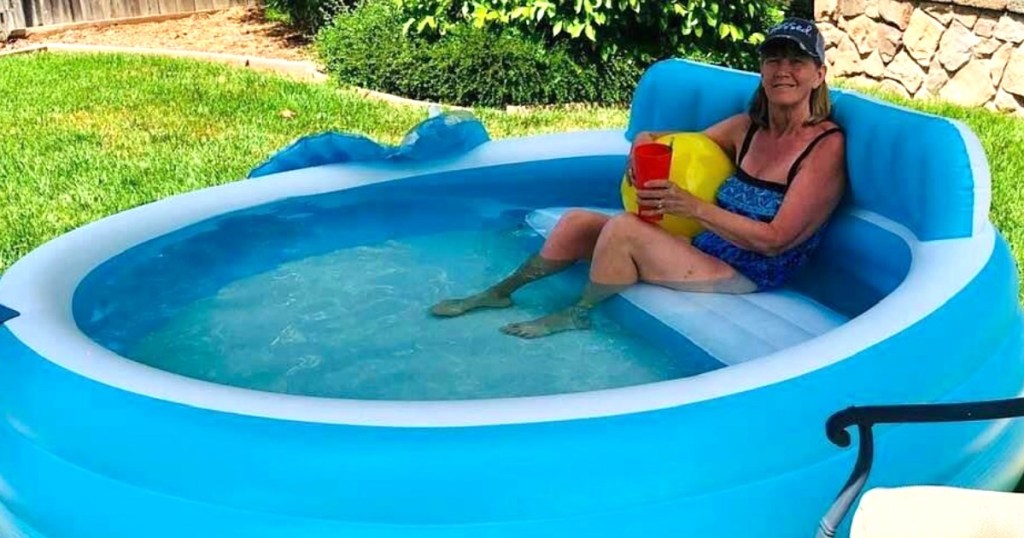 If this particular pool isn't what you're looking for or if you need a different size, be sure to check out other bestsellers on Amazon (they're updated hourly, so be sure to check back often!).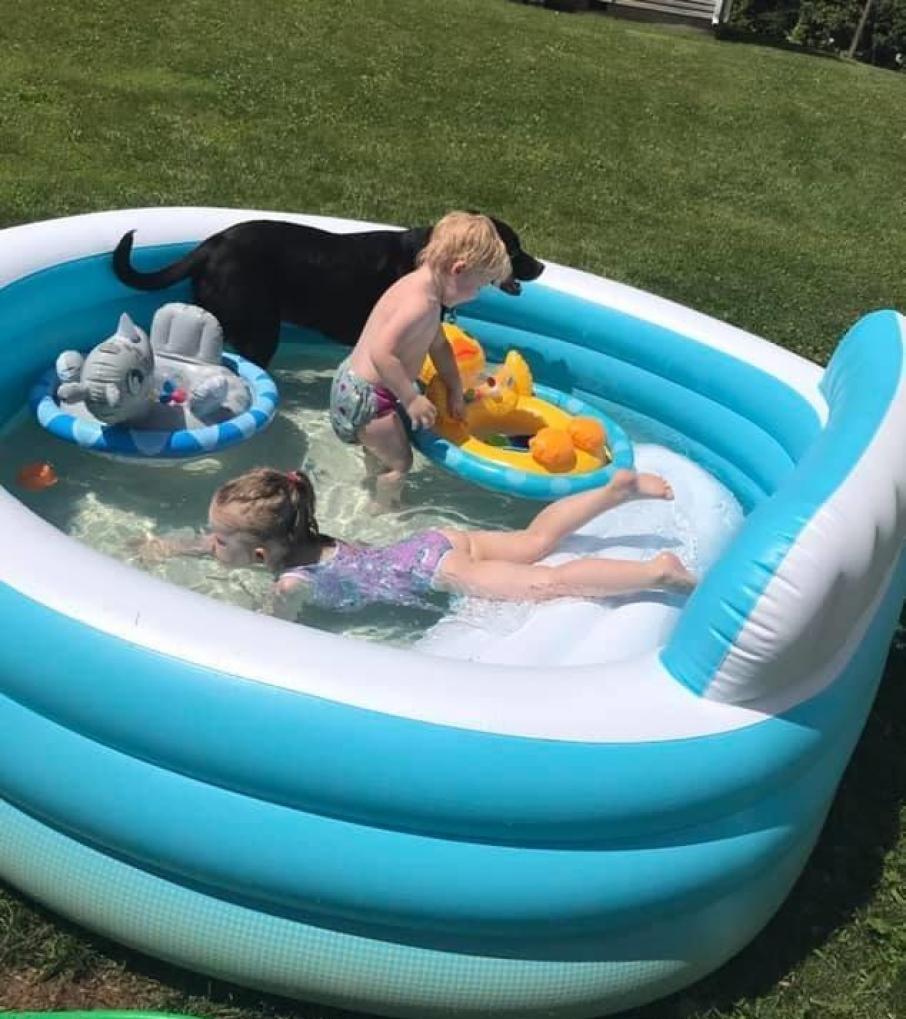 Check out a few positive reviews from satisfied customers:
"We love this pool!! It was super easy to set up, blew up easily with our air pump, and has the neatest bench, which is great if the adults want to sit in the pool, or for the kiddos to use as a slide!! Even the dog loves it, lol. It has several drains that make it quick and easy to empty. Well made."
---
"This was so easy to inflate, and it's a perfect way to keep cool with minimal effort. I especially enjoy the inflatable seat and back rest. We wanted to put it on the patio… so we got some inexpensive artificial grass at a hardware store. It makes the bottom so much softer."
---
"This is a HUGE pool, with a nice configuration! Fun for kids, but big enough for adults to enjoy as well! The material is good quality. Pretty much needs an electric pump to inflate unless you've got a football team on a dare. Excellent, excellent quality. This is not your baby's wading pool."
---