Doing Laundry Just Got Easier Thanks to Inexpensive Mesh Laundry Bags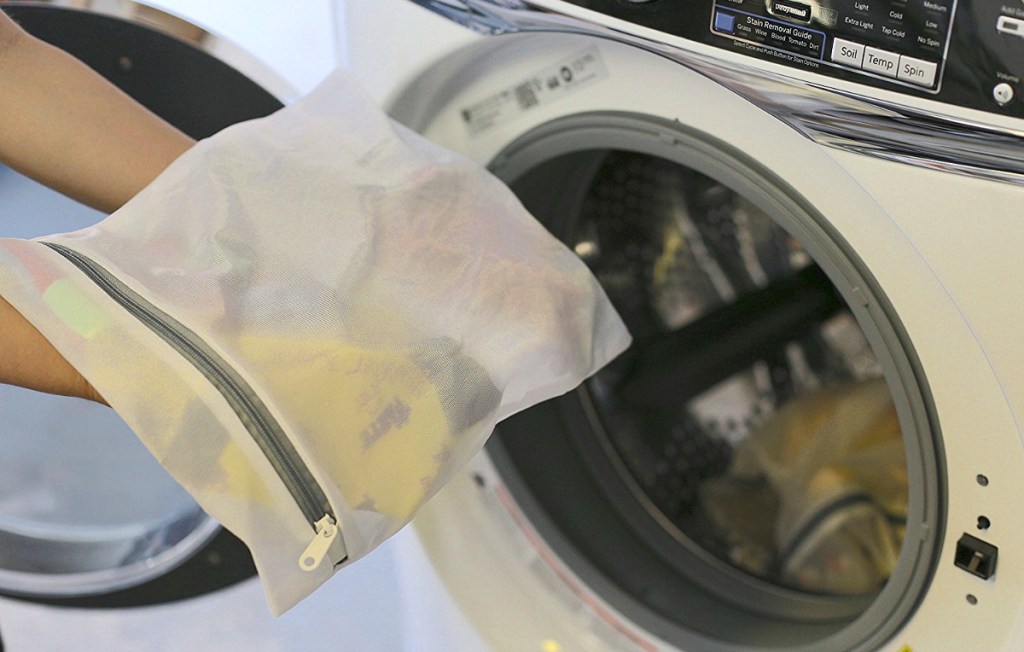 Protect your delicate clothing, and never lose a sock again!

Mesh laundry bags are an inexpensive laundry tool that will make your life easier! These wash bags will protect your clothing from being stretched, torn, snagged, or even eaten by the mysterious sock monster. 😉 They're perfect for using with delicate fabrics, lingerie, bathing suits, sweaters, socks, hosiery, as well as items with Velcro (i.e. baby bibs)!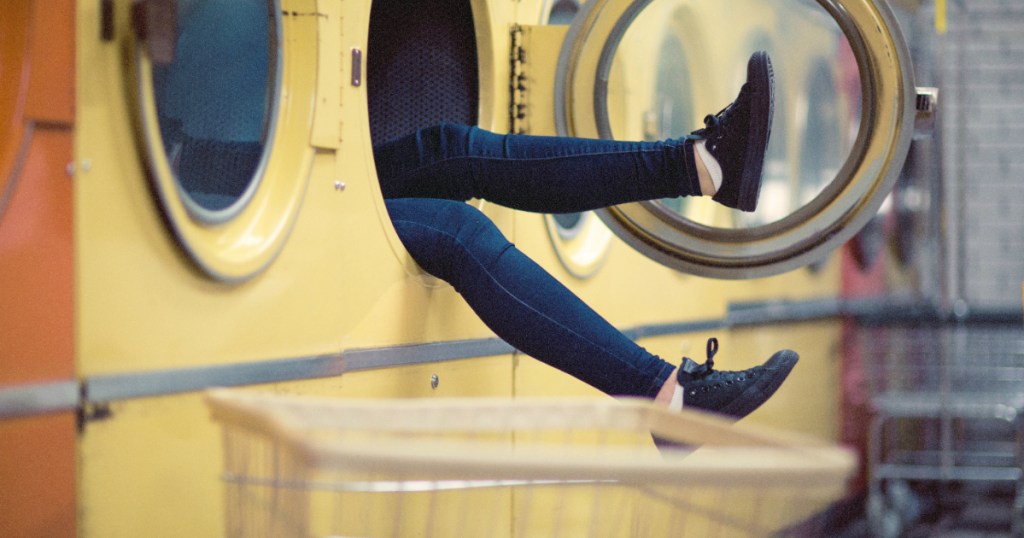 Before buying, here are a few simple tips to remember…
Avoid purchasing bags with draw strings as the strings can easily get tangled and wrapped up around other clothing, making a knotted mess. Instead, purchase bags with zippers.
Avoid bags with loosely woven mesh. If a bra clasp can get hooked on the holes, then you'll want to find a bag with finer netting (i.e. smaller holes).
Have several different size bags on hand. You don't want to throw one small thing into an extra-large bag nor do you want to stuff a bulky, large sweater into a tiny bag.
Don't overfill your bag. If you do, your garments won't have enough room to move around and get really clean.
---
Check out these highly rated mesh laundry bag deals under $10 each: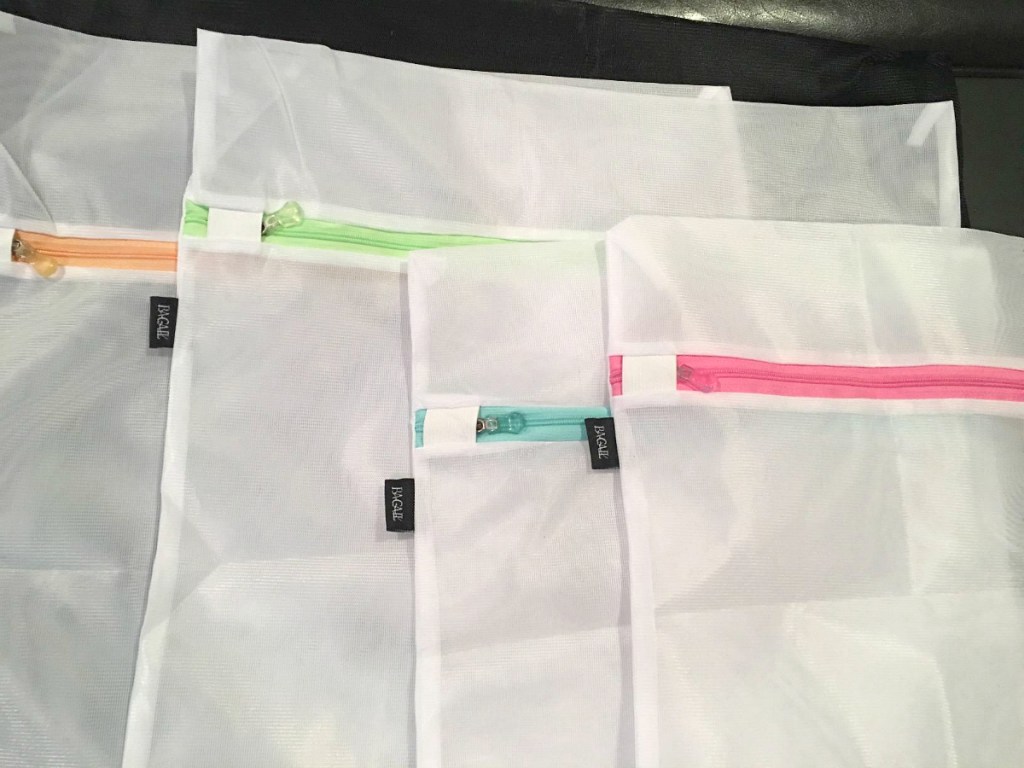 1. BAGAIL Set of 5 Mesh Laundry Bags
Includes: 1 Black Extra Large Bag (24″ x 24″), 2 Large Bags (20″ x 16″), and 2 Medium Bags (15″ x 12″).
---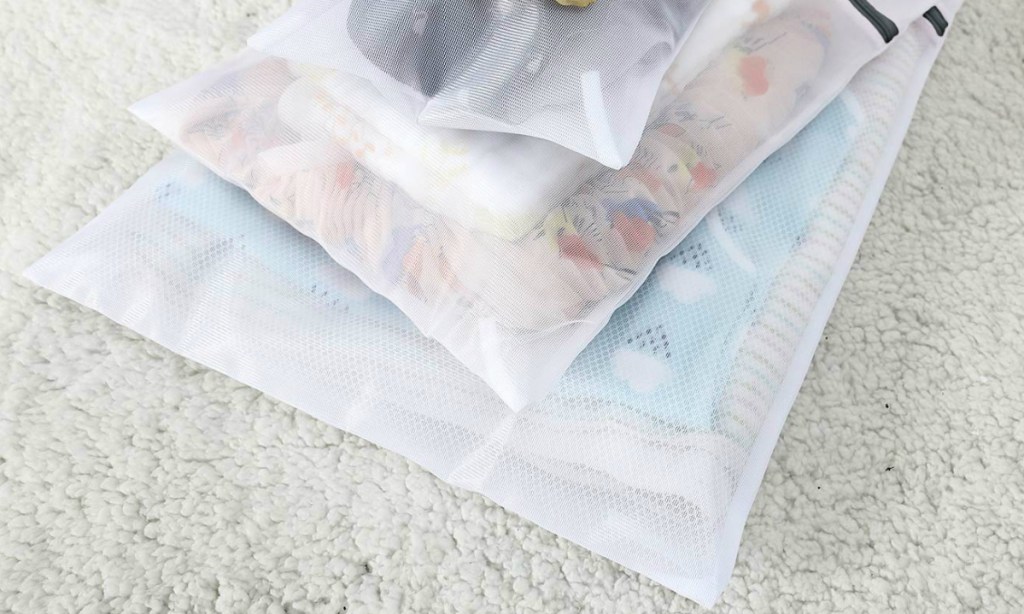 2. PetOde Set of 7 Mesh Laundry Bags
Includes: 1 Extra Large Bag (24"× 24"), 3 Medium Bags (20"× 20"), and 3 Small Bags (16"×12").
---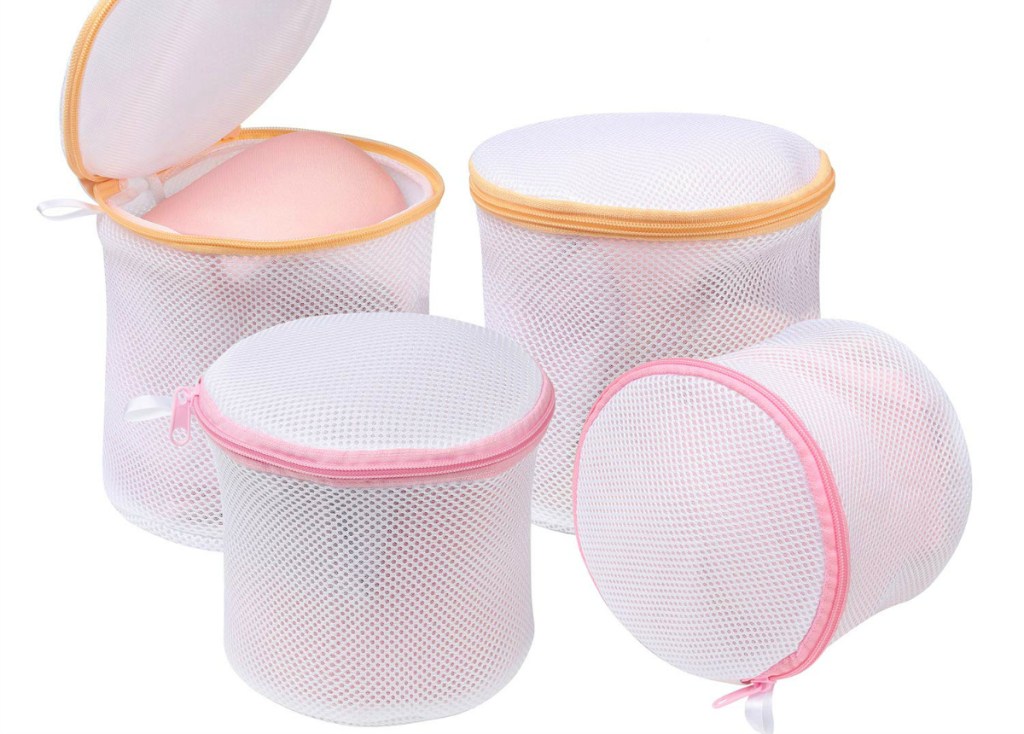 3. BAGAIL Set of 4 Mesh Wash Bags for Lingerie
Includes: 2 Large Size Cylindrical Bra Wash Bags (7″ x 7″) and 2 Regular size Cylindrical Bra Wash Bags.
---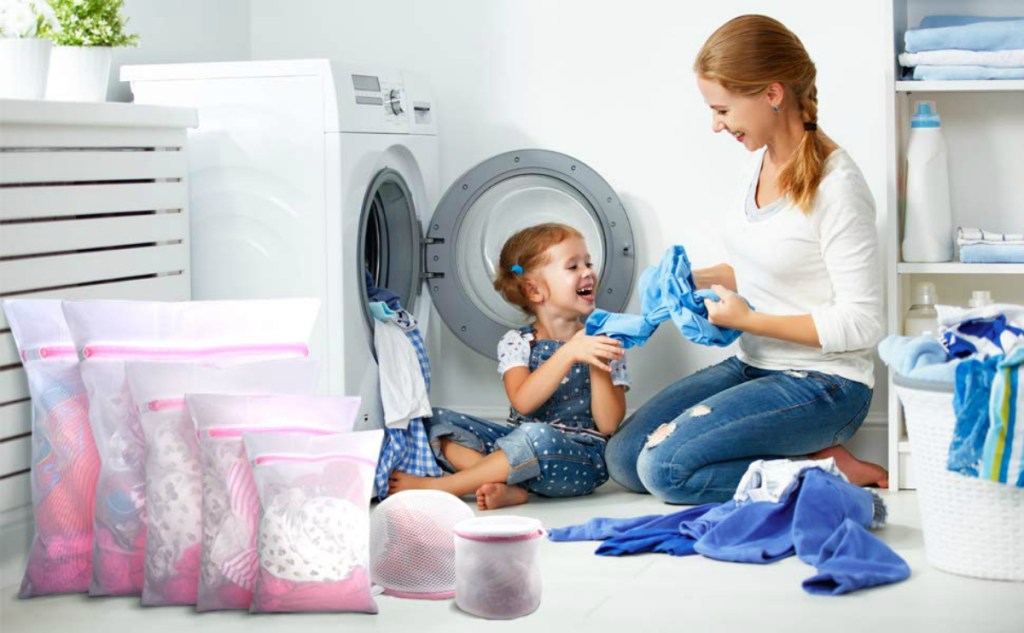 4. Gogooda Set of 7 Mesh Laundry Bags
Includes: 7 different sizes laundry bags fit all your washing needs.
---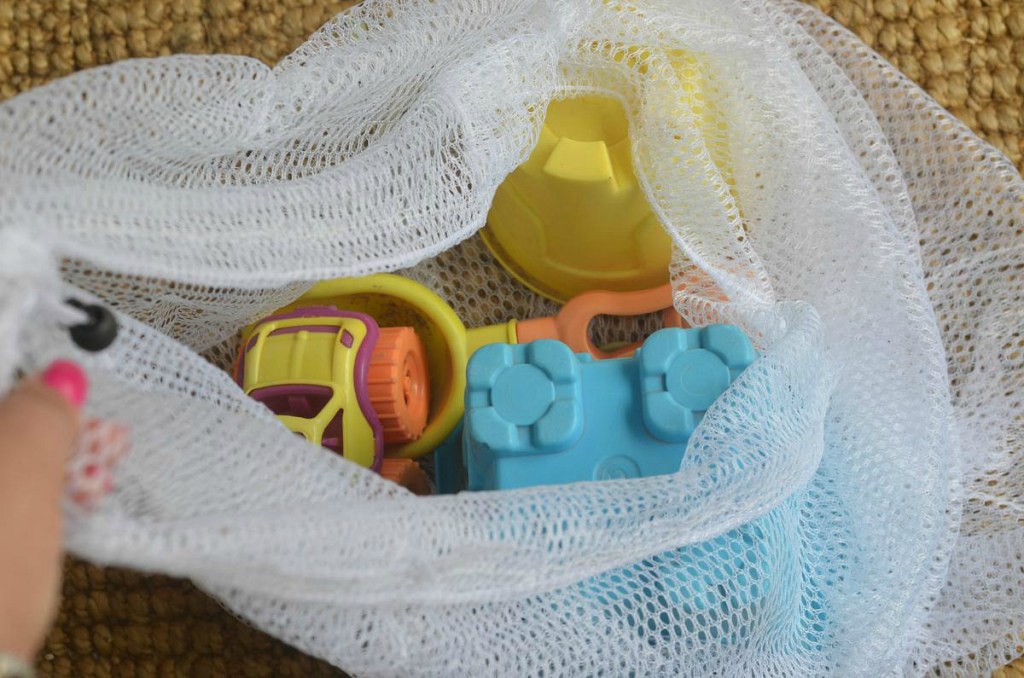 AND, you can even use a $1 Dollar Tree mesh laundry bag to transport sandy toys from the beach!