Thrift Store Find Turned Kitchen Counter Organizer

Want to tidy up counter clutter?
If you're in search of a clever way to hide items like keys, phone chargers, wallets, and loose change, the solution may be at your local thrift store!
I was trying to think of an easy solution to hide the clutter and just make everything tidy. The first thing my husband does is walk in the kitchen and dump everything in his pockets onto the counter.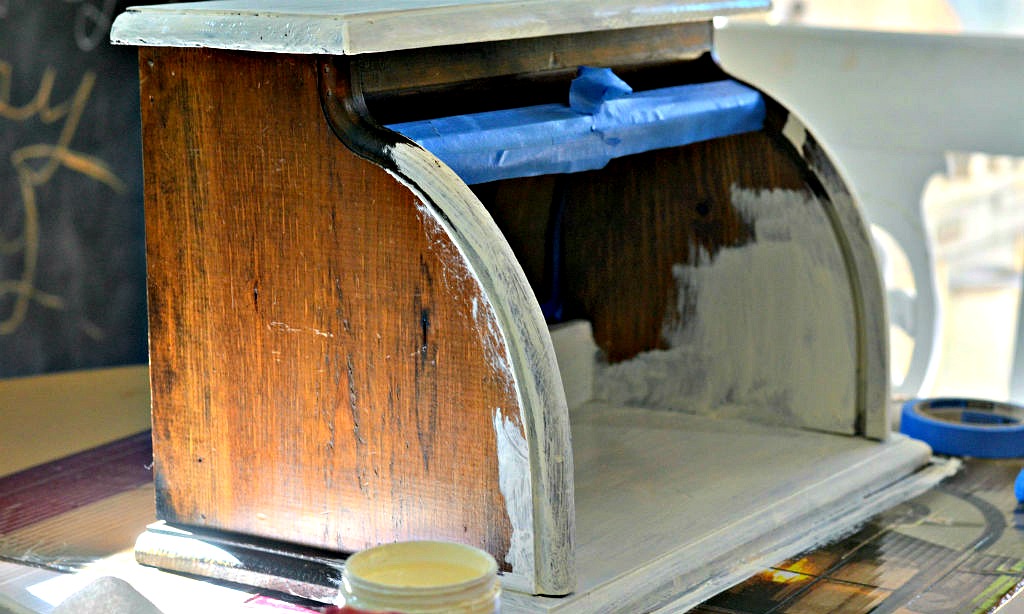 Thrift store find re-purposed!
Then one day I was browsing the thrift store, and found a vintage roll-top bread box for just a few dollars! It occurred to me that this would be a great catch-all for all the "stuff" we drop on the kitchen counter. I love when inspiration hits to re-purpose something!
I first painted the sides and top using white chalk paint for more of an updated look, then I drilled a small hole in the back for a cell phone charger cord. I also screwed in some small hooks on the sides to hold keys, which actually comes in very handy!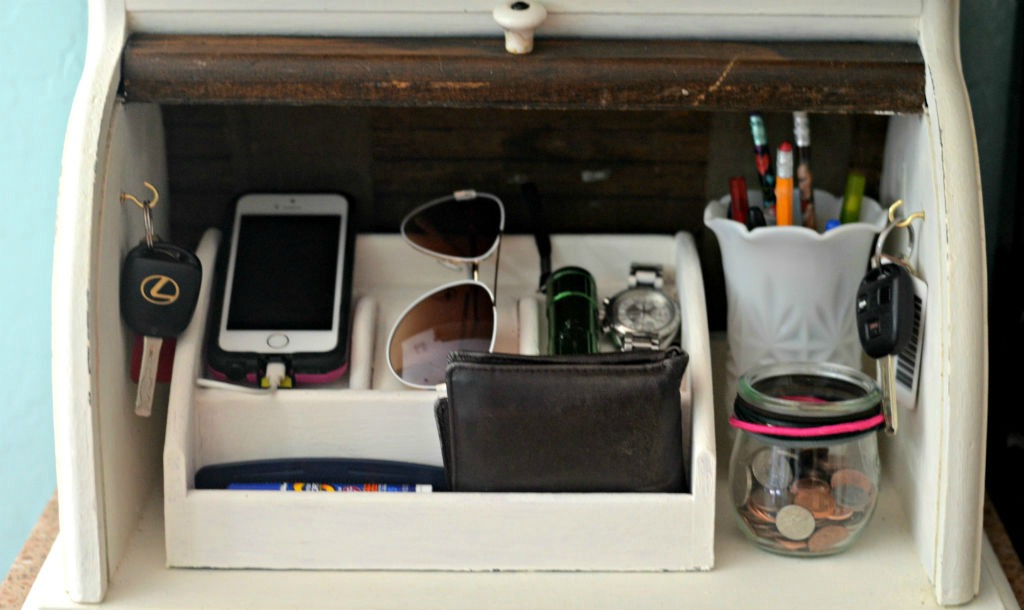 My counter is now organized!
This can hold and organize all the little "stuff" we tend to just throw on the counter – including the phone charger! We've used this for almost four years now and it has been working great!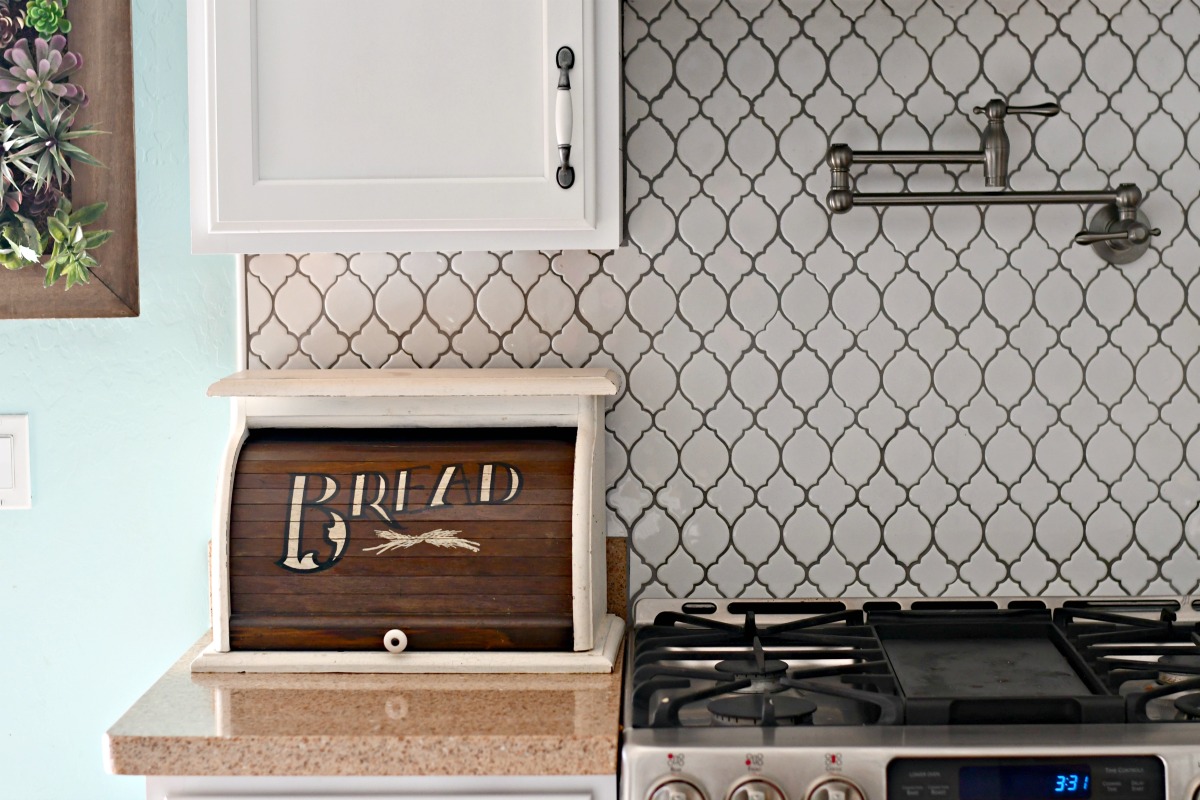 I thought I'd share this easy project in case you ever come across a bread box like this one (or something similar) at a garage sale or thrift store – especially if you're keto like Collin and stay away from bread! 🤗 Enjoy!
---