You CAN Install a Sconce Light Without Wiring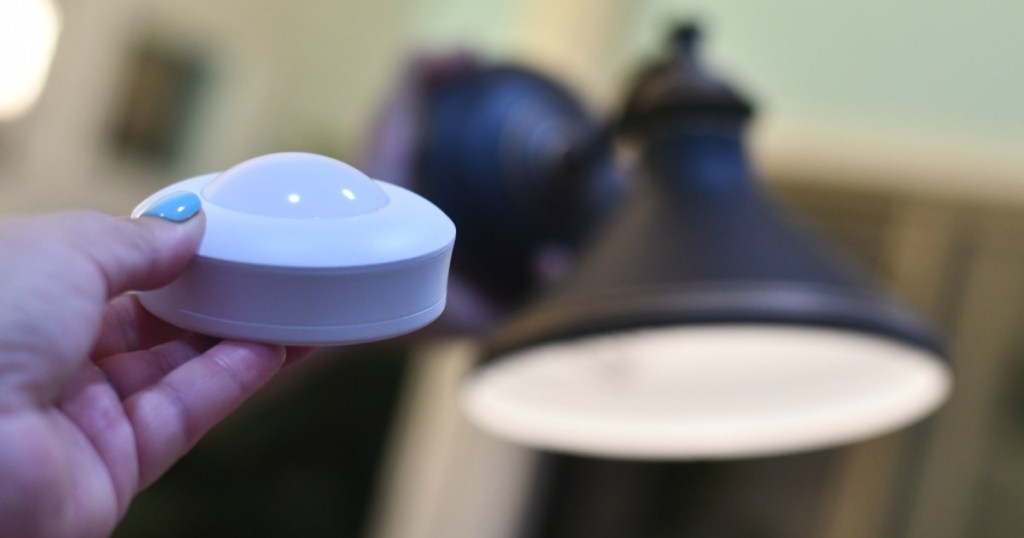 Love the look of sconce lighting, but not the hassle or cost of wiring them?
Sconce light fixtures are a beautiful way to add style and light to different areas in your home! We've installed several over the years in our home, and I love the personality and interest they lend to a space.
Today, I'm excited to share how to install a sconce light without any wiring using just a lighting puck!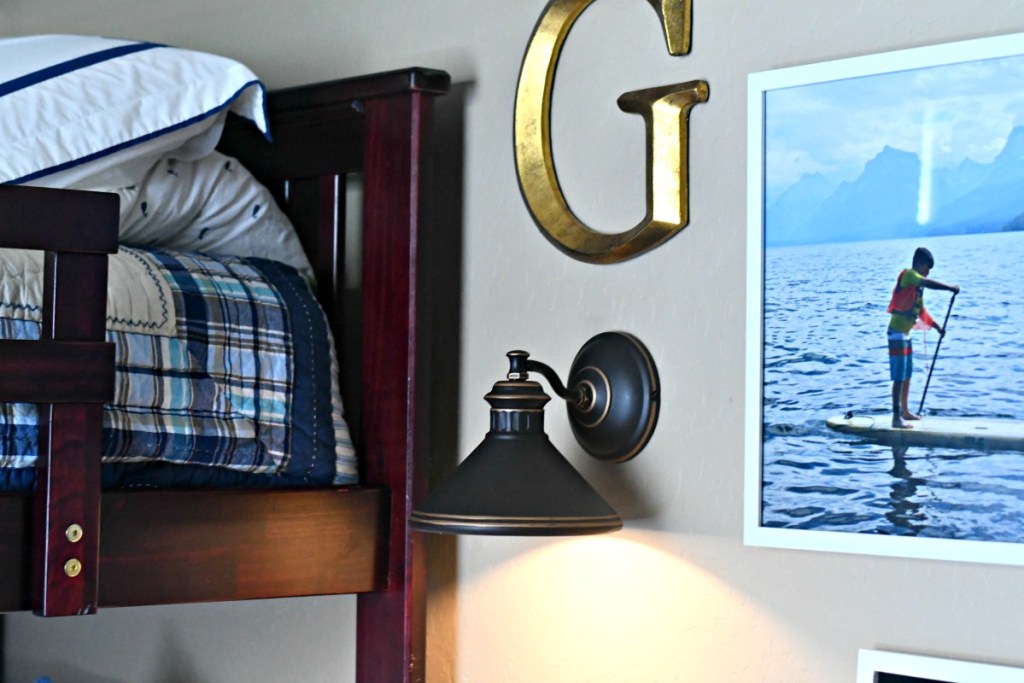 Less than 15 minutes to install, but such a great impact!
My son desperately needed a reading light, and although he did have a little plug-in clip on one for the bottom bunk he sleeps in, I was looking for a solution where I couldn't see hanging wires. I first saw this faux lighting hack on fancyfarmhousegirls.com, and I was completely inspired to try it on my own!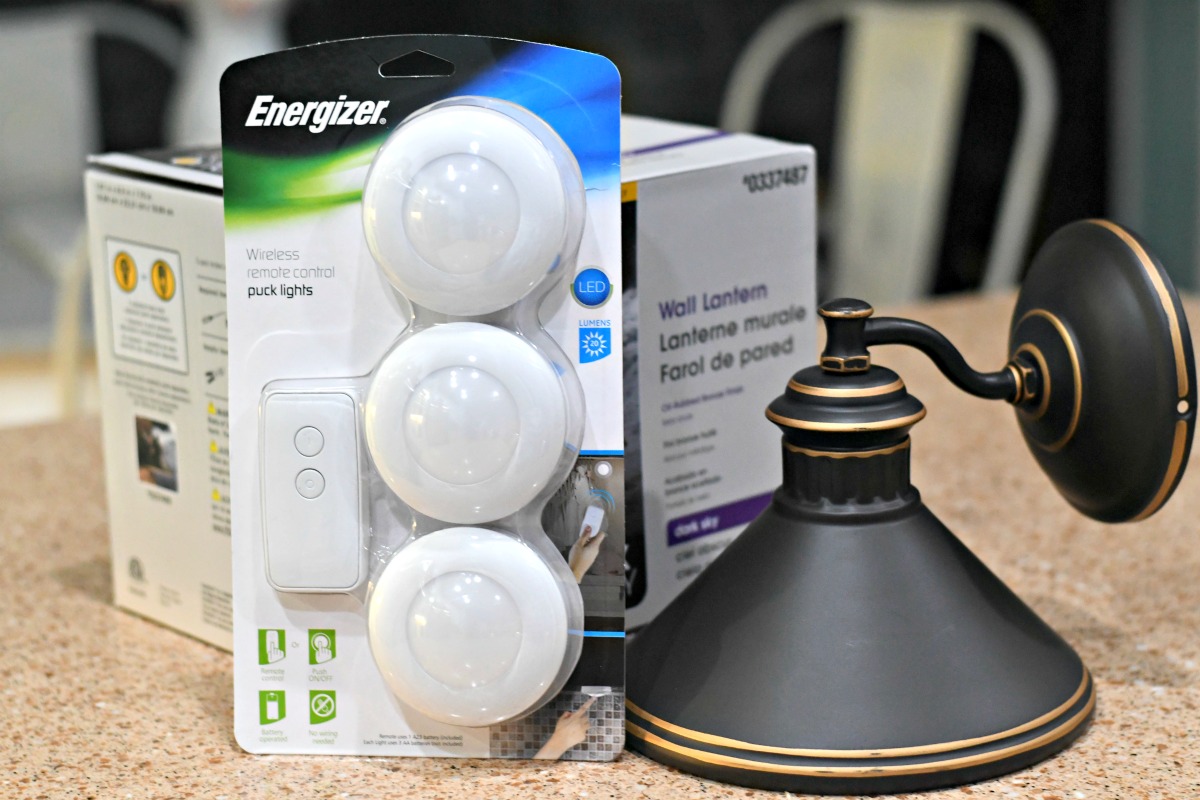 Here's what I used!
Pick up whichever sconce fits your style and budget – or even consider using one from a thrift store and spray painting it! I found an inexpensive outdoor sconce at Lowe's, and I also picked up these wireless remote puck lights for convenience. To attach the puck light to the fixture, I used some mounting tape, and that has worked out well!

Easiest install ever.
All we did is first put batteries inside the puck light. Then used the mounting tape to attach the puck light to fixture. Next, we installed the fixture on the wall as you normally would, using the bracket and screws the fixture comes with – only without an electrical box and wires! 😱
---
DIY Sconce Puck Light Fixture
Print
Supplies Needed
wall sconce
puck light with batteries
mounting tape
Directions
1
Install batteries in the puck light. Add a few pieces of mounting tape to the back of light or the fixture, and attach the light to fixture. (You can perhaps try velcro strips instead.)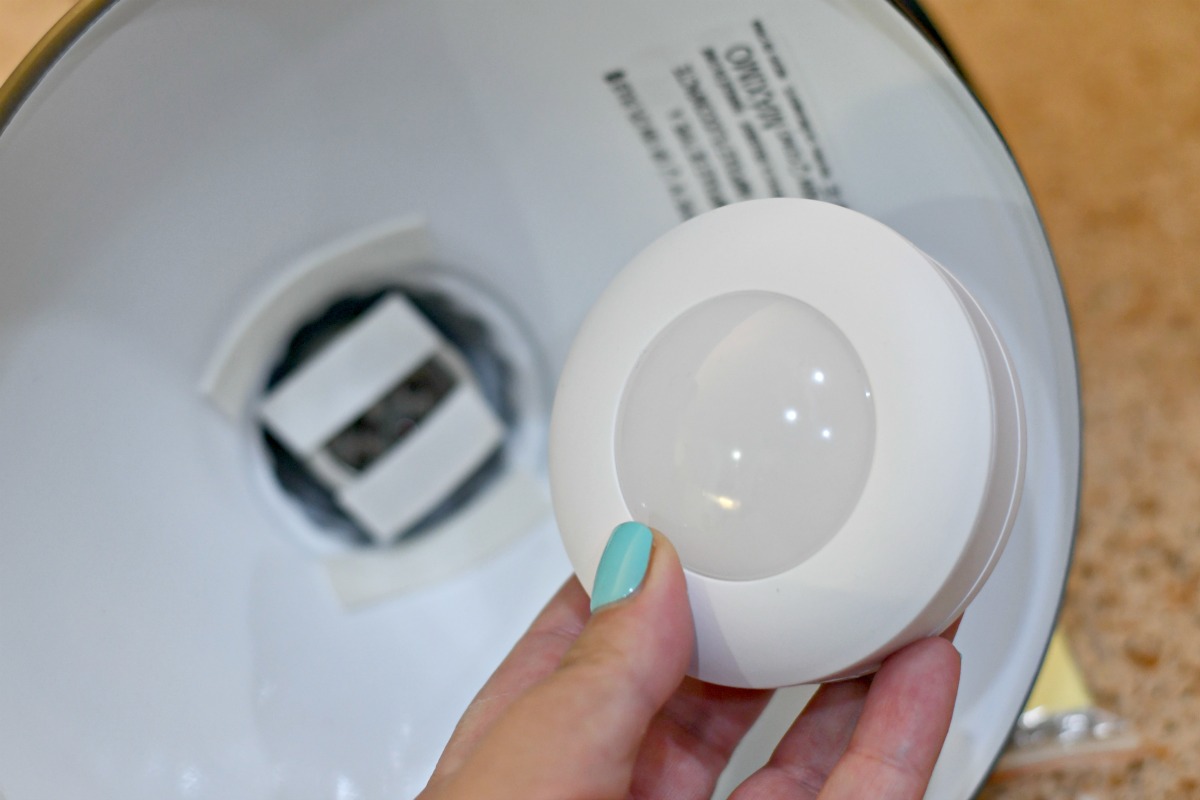 2
Pick a place on the wall to hang the fixture and screw in the round-shaped bracket that comes with the fixture.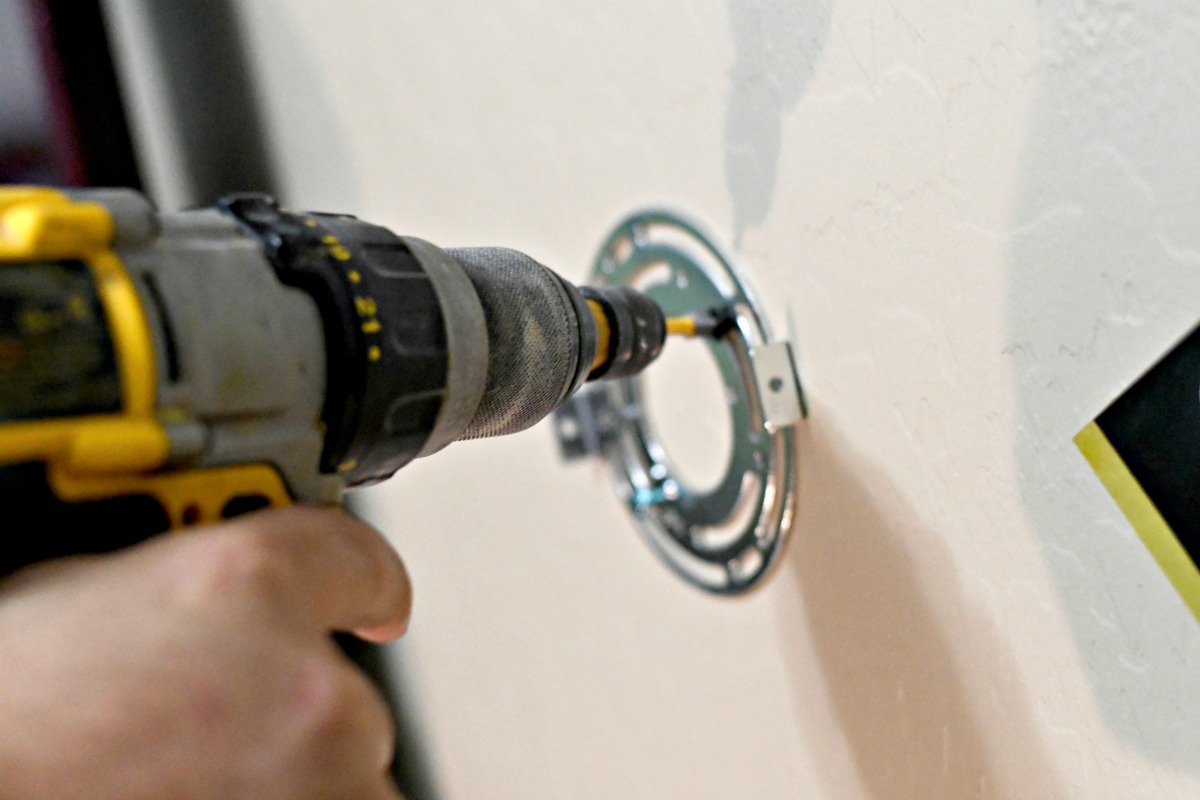 3
Then attach the fixture to the bracket. Use the remote (that comes with the puck lights) to turn on the light or press it to turn on/off.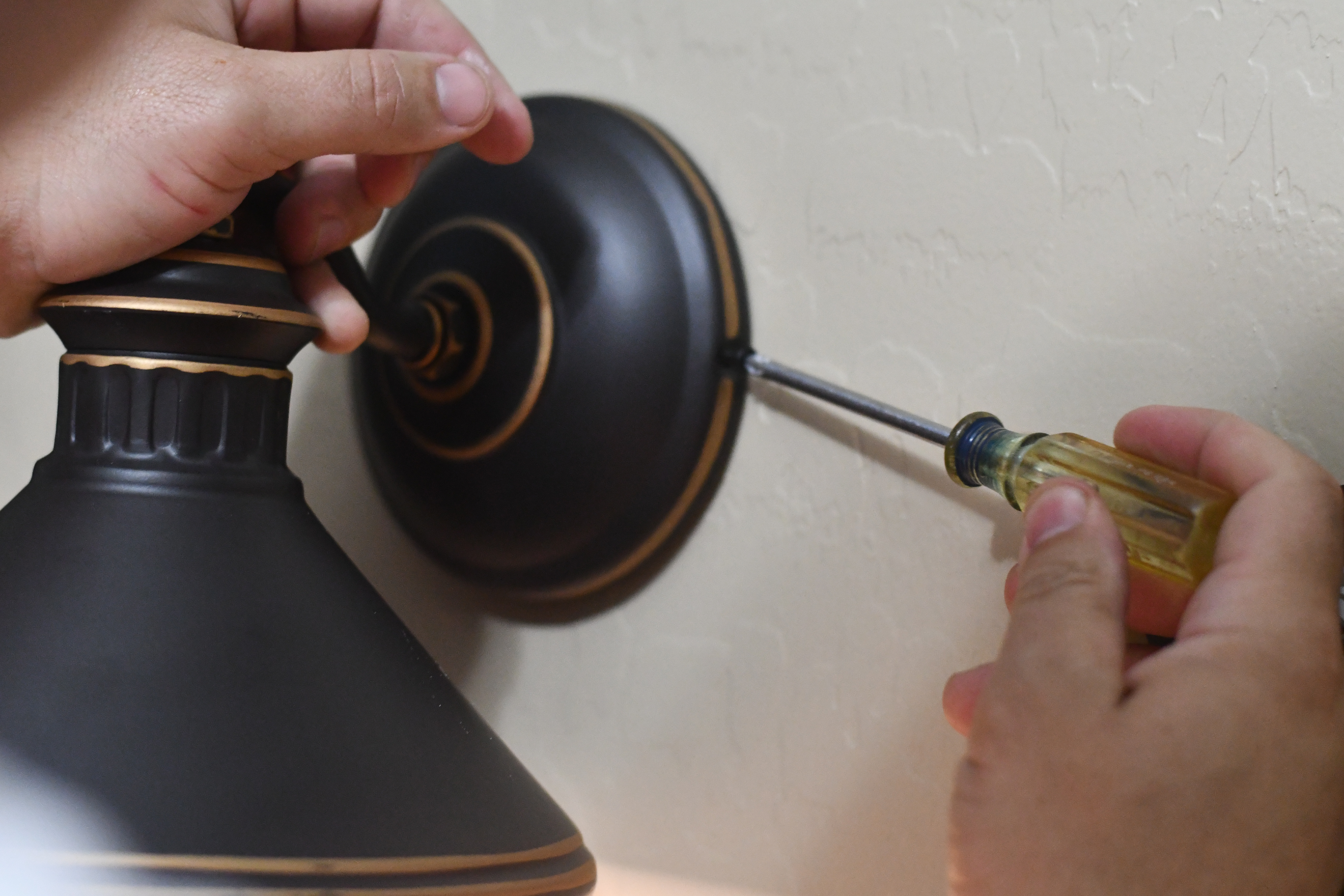 ---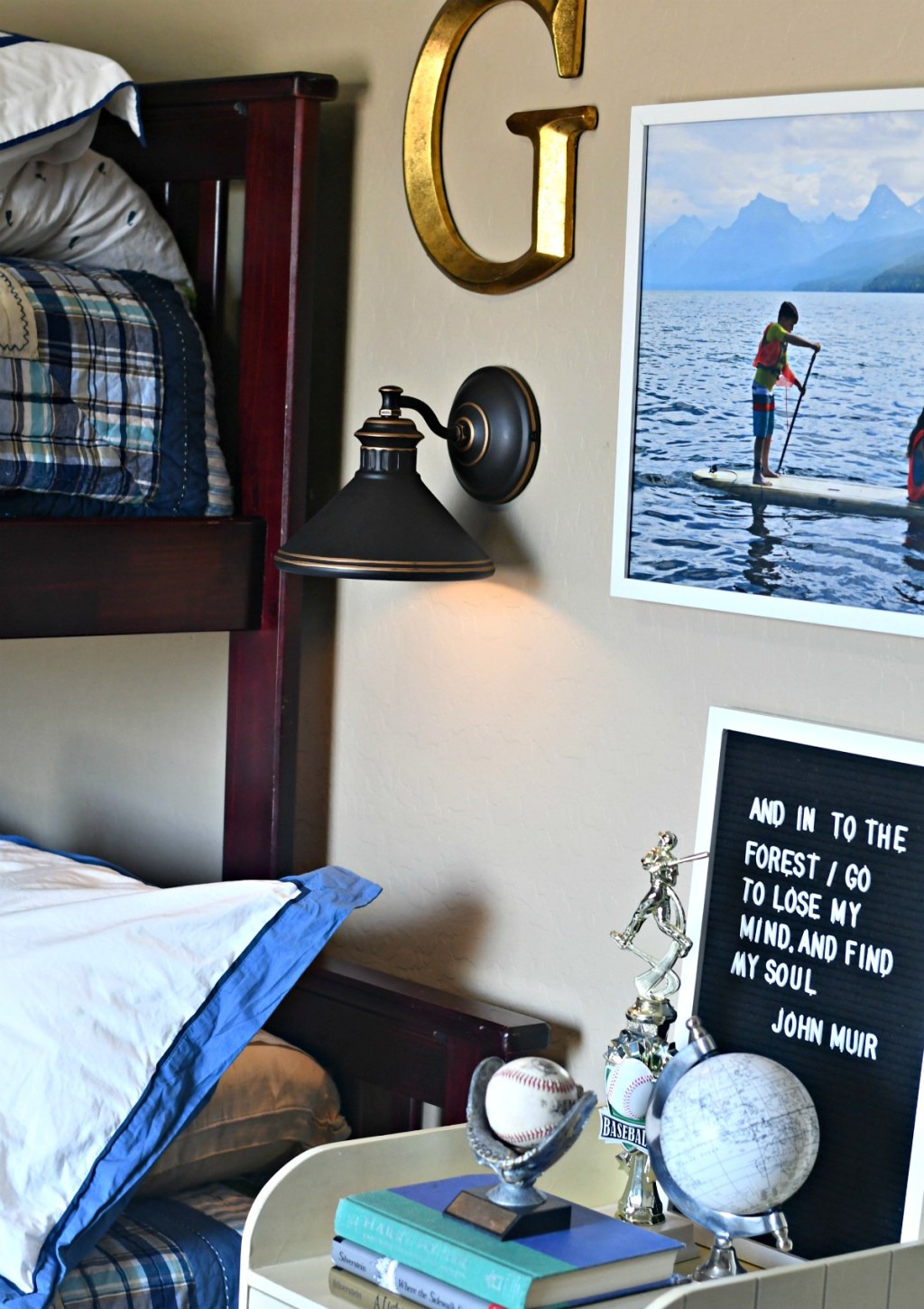 I love this light so much!
My son can either just touch it to turn it on or off or use the remote! The bottom of the puck light is attached to the fixture, so I can just twist the top half off to change the batteries.
I think this is such a brilliant idea that truly does work, looks amazing, and takes very little time to accomplish!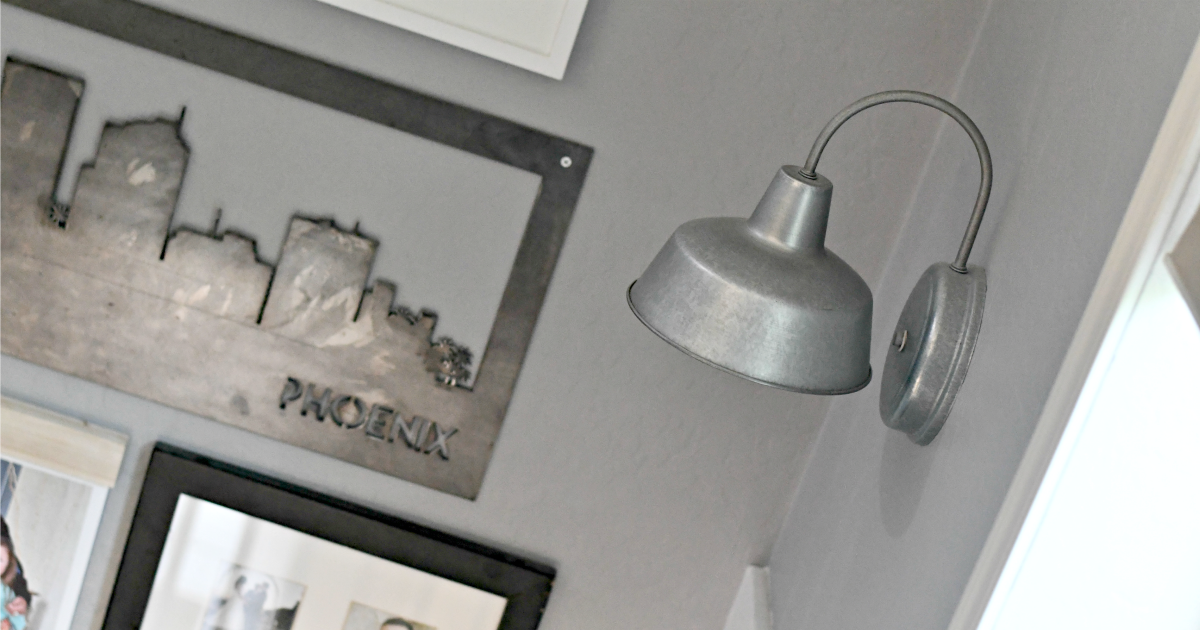 Here are some other affordable sconces to consider for this project:
---