Make Your Own Stylish Hanging Wood Poster Frame for $10

Love trendy hanging frames?
Here's an easy and unique way to personalize your home using these easy hanging poster frames! All you need to make your own wood poster frame are a few inexpensive pieces of wood and some jute twine. This creates a simplistic mid-century minimalist look that seems much more expensive. These frames add such nice texture and interest to your space!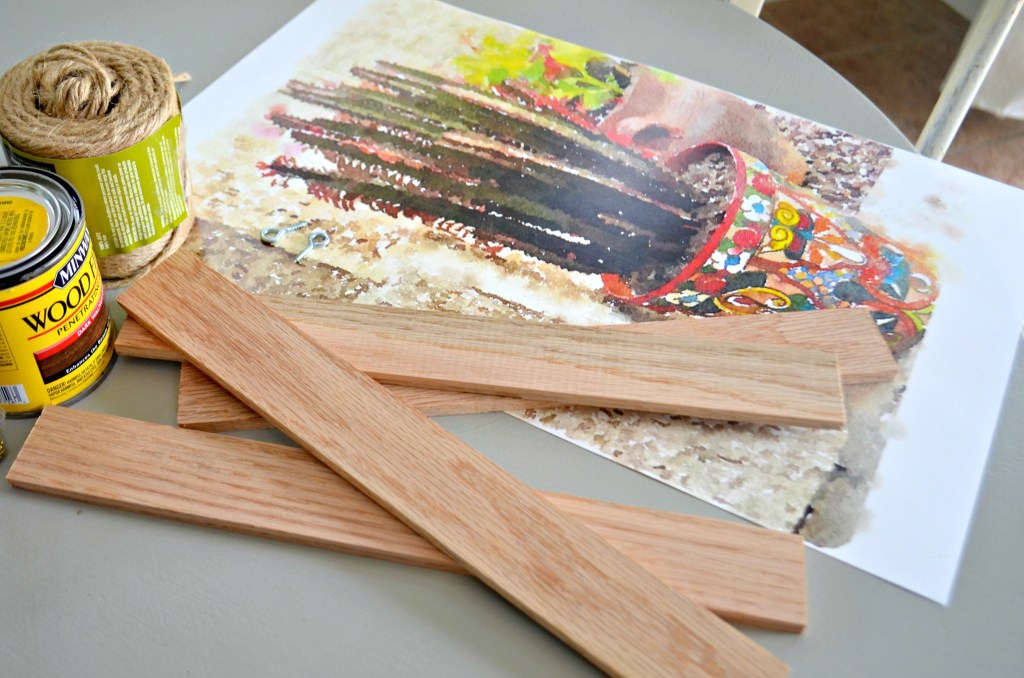 These frames are perfect to display photos, posters, maps, tapestries, or basically anything you'd like to hang on the wall.
Today, I'm sharing how I put together this 11×17 sized hanging frame. Feel free to customize your frame to the size of your photo, map, tapestry, or poster. I used wood stain, but you could keep it natural (you can even paint the wood to match your decor instead).
Hip Tip: Want photographic art that's guaranteed to match your decor? Capture portraits or depictions of items within your home: a plant, an interesting architectural feature, or a pet sitting in your favorite chair.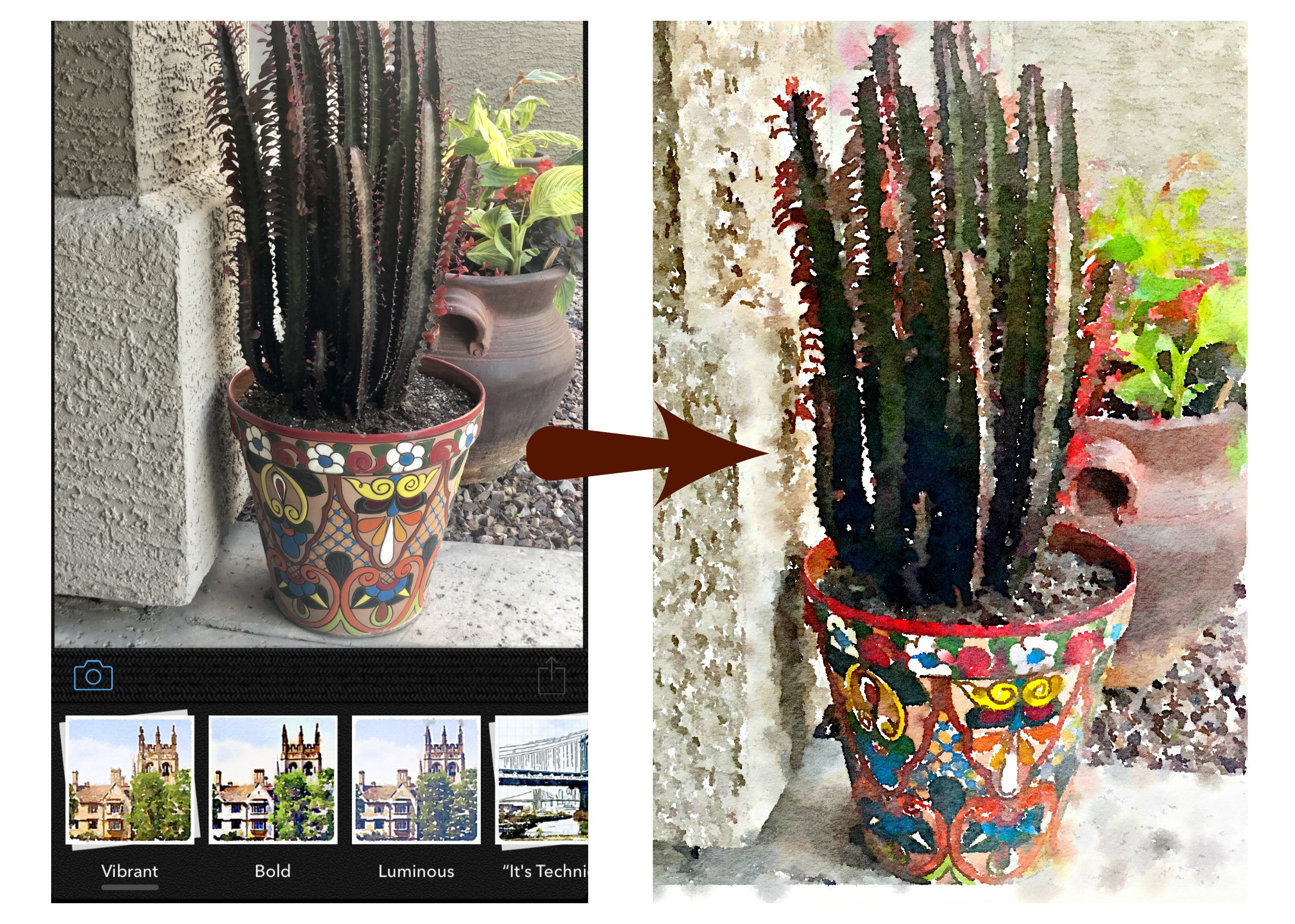 The photo I'm using is actually an iPhone photo of my front porch cactus that I've transformed into a watercolor print using a fun app called Waterlogue. I had it printed on thick, glossy card stock at my local UPS store for just $3!
---
Hanging Wood Poster Frame
Print
Supplies Needed
(4) – 12-inch long wood pieces (I used 2 pieces of flat hobby board and had them cut to 12 inches at the hardware store)
wood stain
craft sponge brush or rag
2 small eye hook screws
small nails or screws
tape
jute twine
Directions
1
Stain wood pieces and let dry. (You could also opt to leave them unfinished, or customize with whatever stain or paint you'd like.)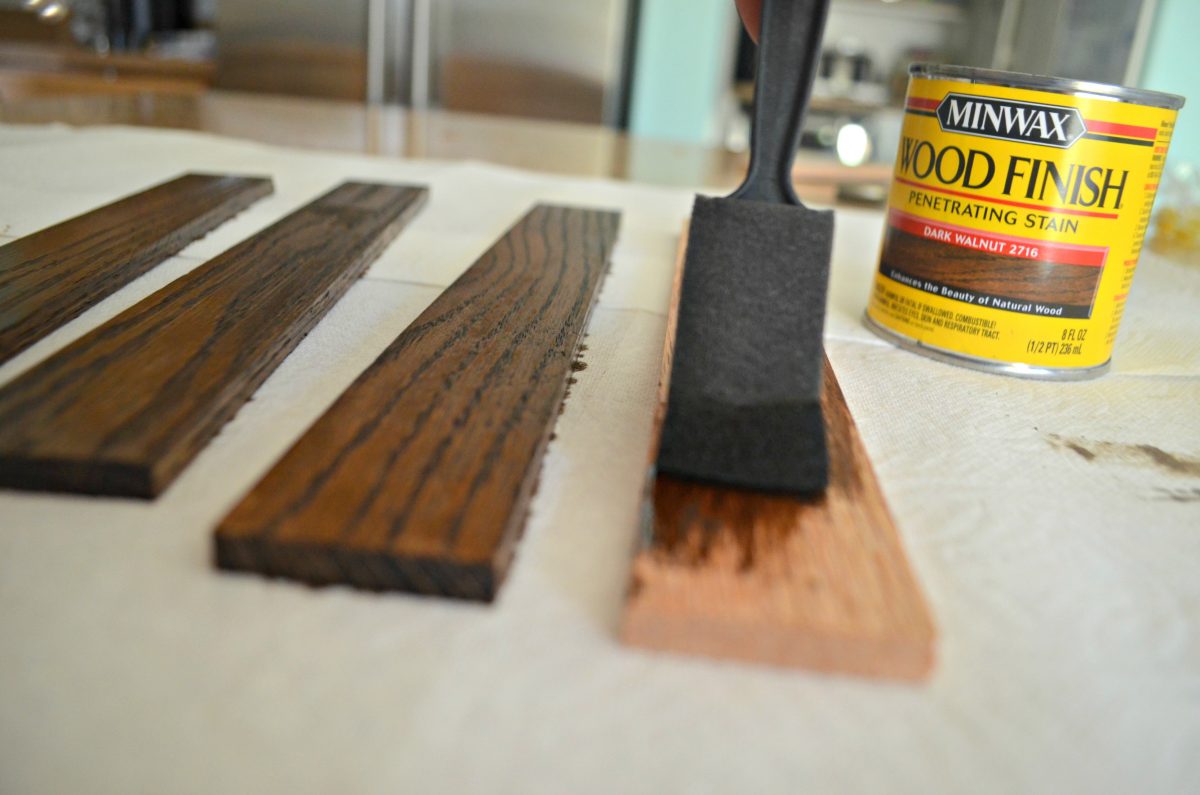 2
Measure about an inch and a half in from each side of one piece of wood. Screw in eye hooks to the top.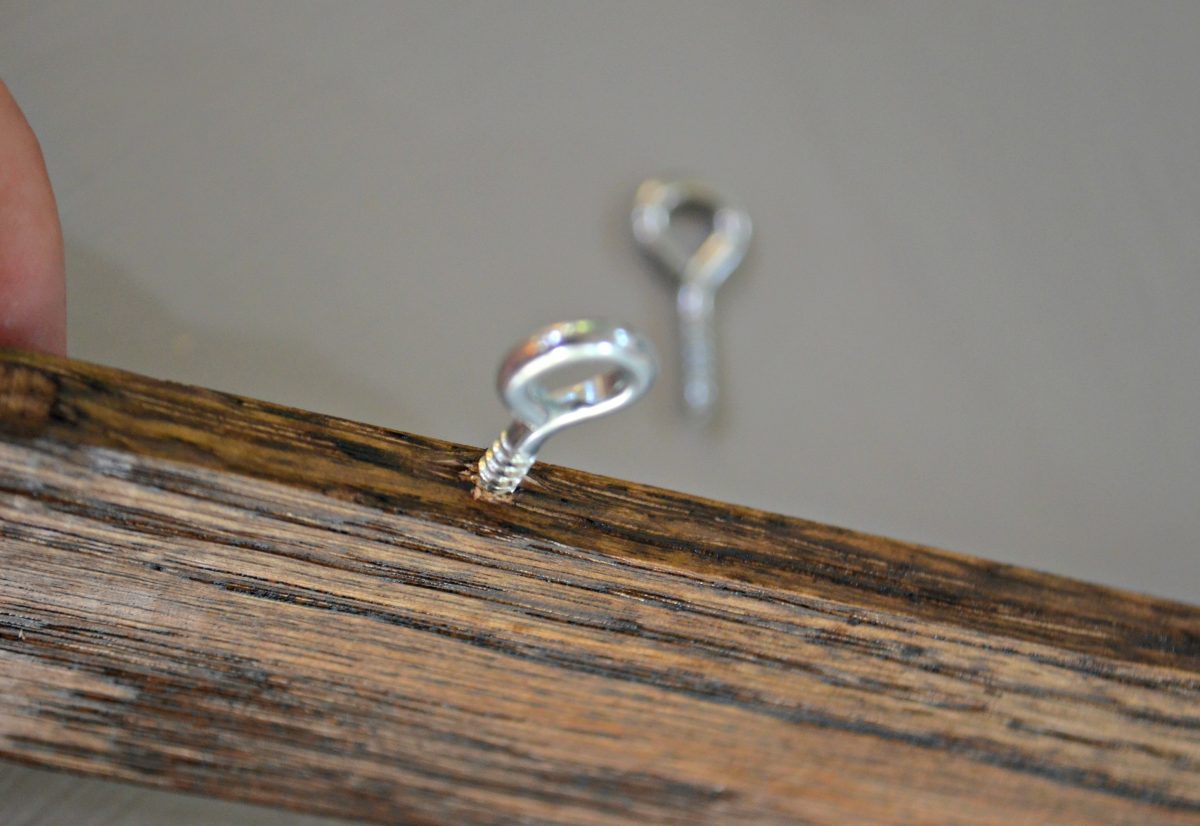 3
Sandwich your print between the piece of wood that has the eye screws and the other. This will be the top of your project. Make sure it's centered and straight. (I taped my wood pieces together to hold them in place.) Screw or nail the two pieces together from the back so you can't see the screws.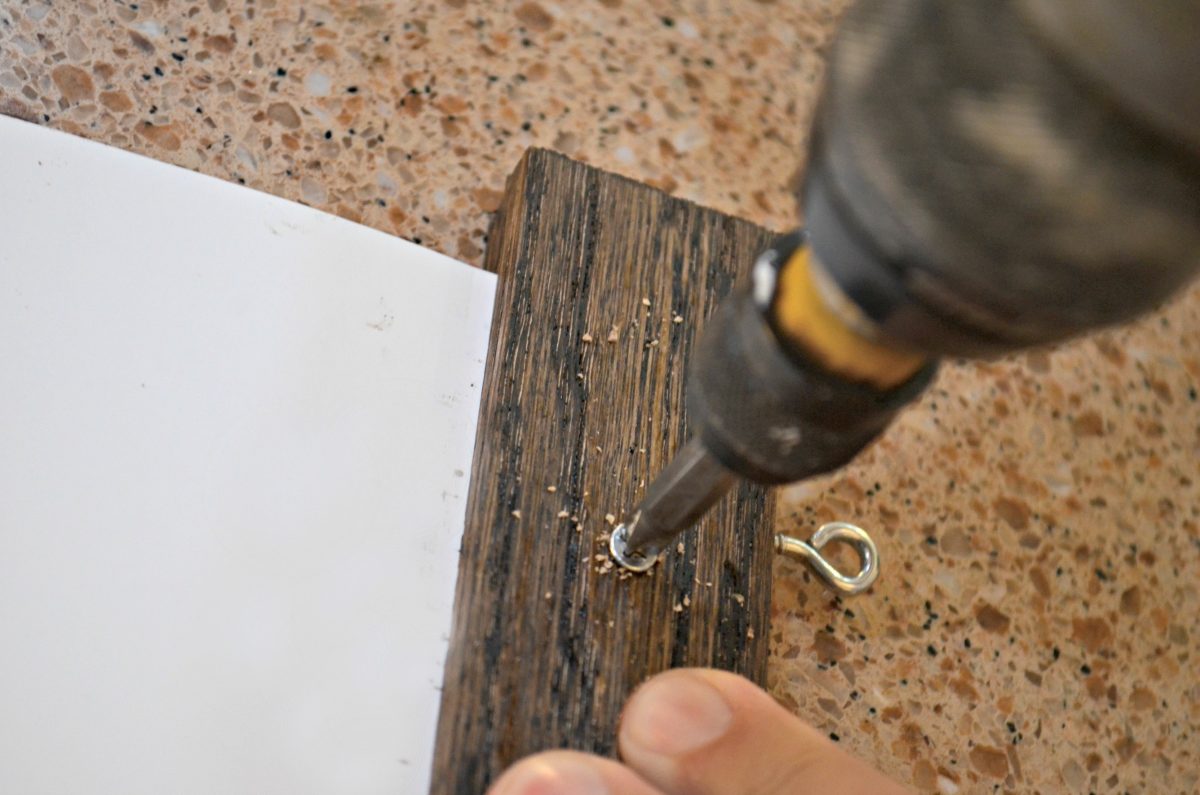 4
Repeat with the bottom two pieces of wood.
5
Thread twine through the top eye screws, and hang on the wall!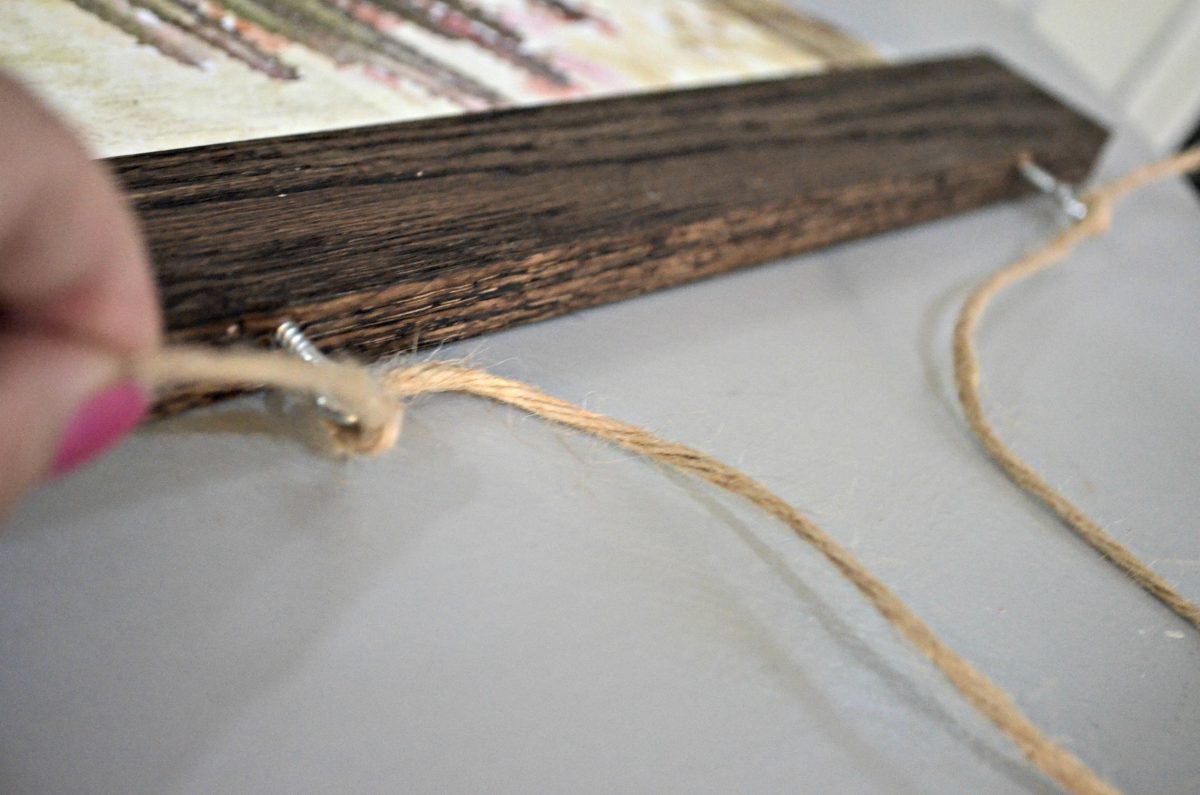 ---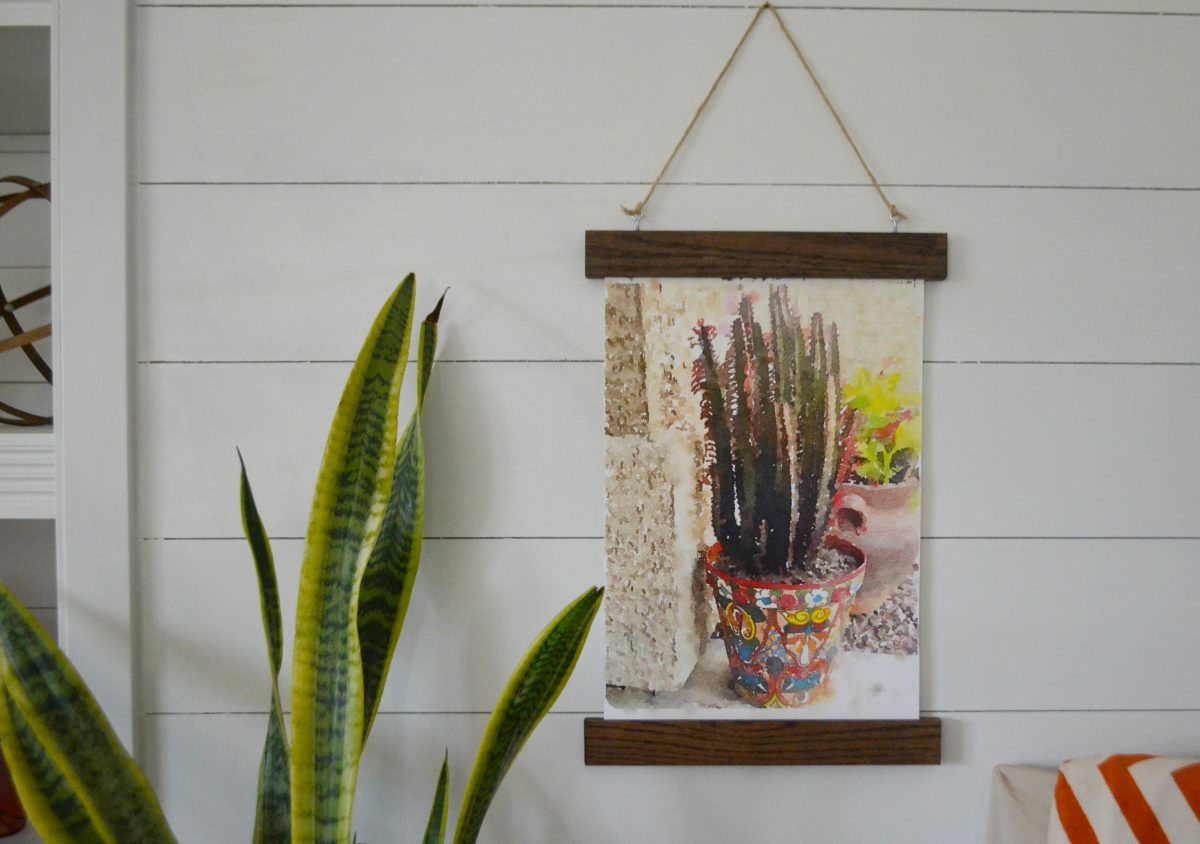 I love this home decor project so much!
It's such a complement to any space, and there are so many options to customize this project to your liking. What's even better is that this fun statement piece only came in at about $10 for supplies! I think a personalized photo framed using this technique would make a very thoughtful homemade gift idea, too.
Don't feel like making a wall hanger yourself?
Here's a similar magnetic wood frame hanger I spotted on amazon.com.  
---
Lina (lina@hip2behome.com) loves cooking new recipes, thrift store shopping, and DIY home decor projects.
---