Top 10 Best-Selling Kids Home Items on Amazon Right Now
Shopping for items that will make everyday life easier with little ones? Check out Amazon's best-selling kids home items you can buy right now. Also, be sure to check out these other Best Sellers for the Home that include Amazon's most popular sold products – and they're updated hourly!
Hip Tip: Note that this list was current at the time of this post, so be sure to check our Amazon Deals page for the latest money-saving buys!
---
The top 10 best-selling Amazon kids home items: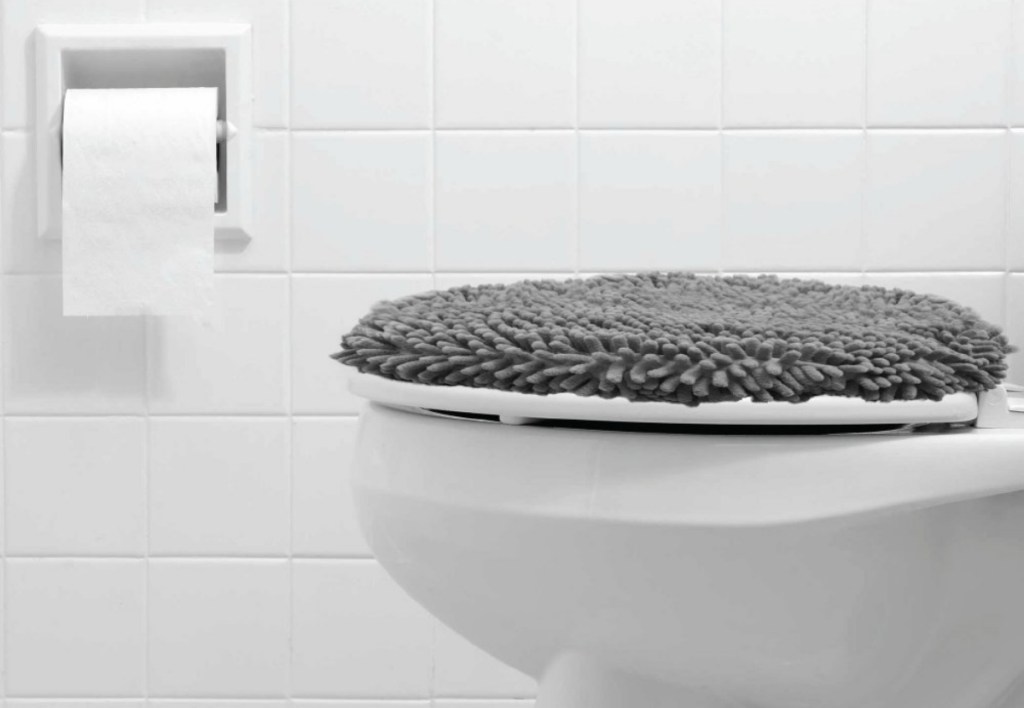 #1. Gorilla Grip Original Shag Chenille Bath Rug Toilet Lid Cover
Gorilla Grip toilet lid covers feature a luxurious, soft material made of 100% chenille that shields hands from the cold seat. They are machine washable and available in a variety of different colors!
---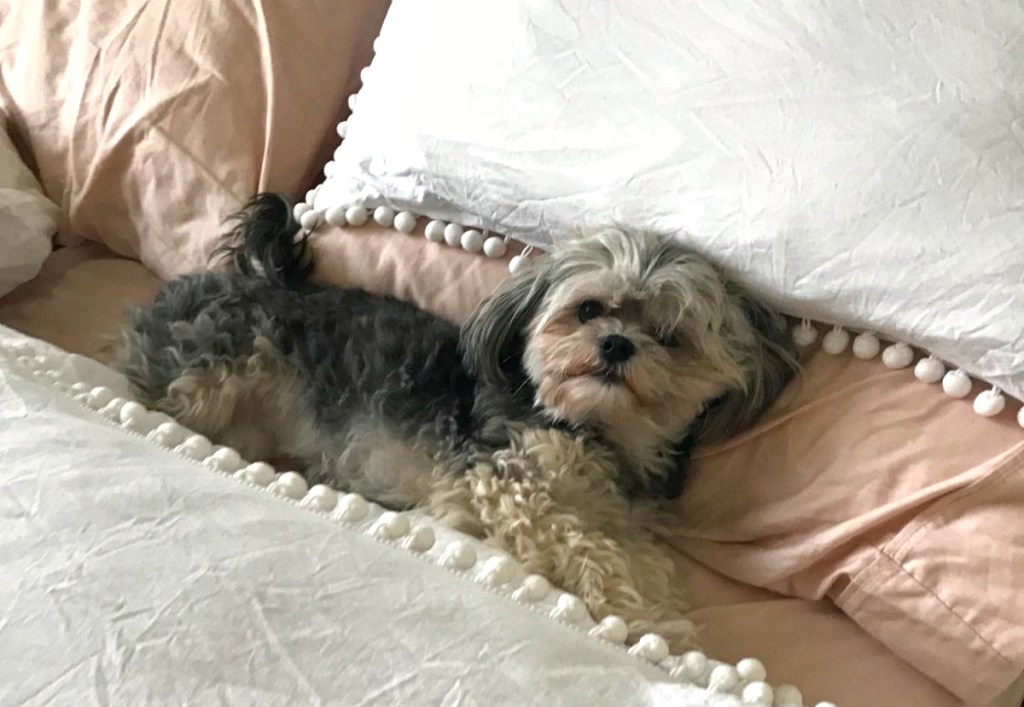 #2. 3-Piece 400-Thread-Count 100% Pure Cotton Sheets
These 400 thread count twin sheets are 100% pure cotton. This Sheet Set delivers a soft feel and durable construction, perfect for a new home or upgrading your living space. These sheets are made of pure natural cotton which is a natural fiber, unlike microfiber which is man made polyester fiber.
---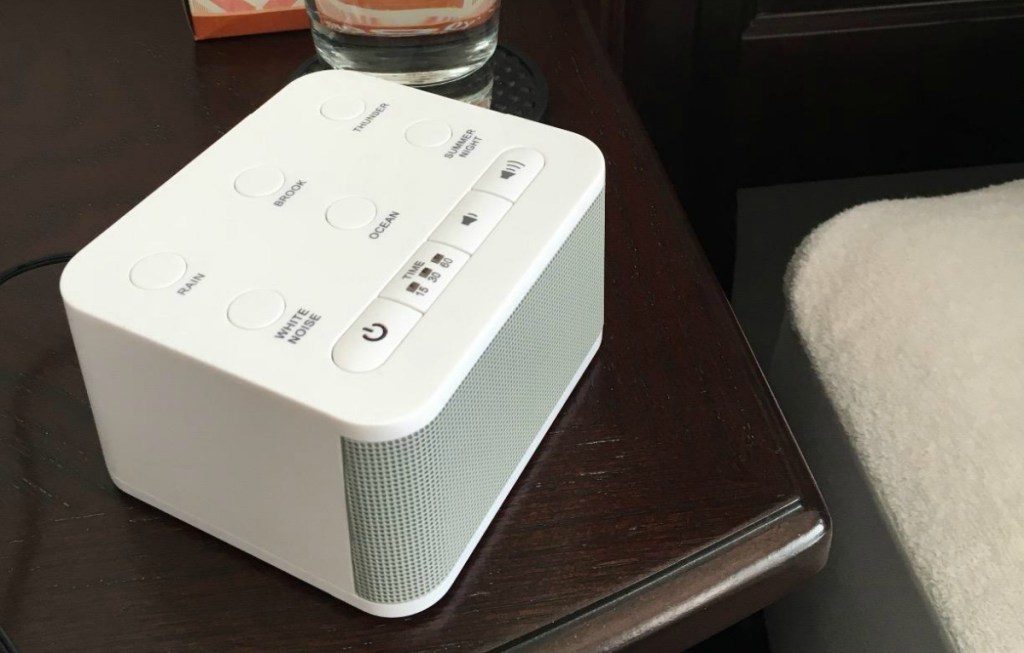 #3. Big Red Rooster White Noise Machine
The Big Red Rooster White Noise Sound Machine has 6 sounds including: rain, brook, ocean, thunder, white noise, and summer night. The sounds mask background noises such as snoring, barking dogs and noisy neighbors so you sleep better. This machine helps you fall asleep easier, sleep better, and wake-up refreshed.
---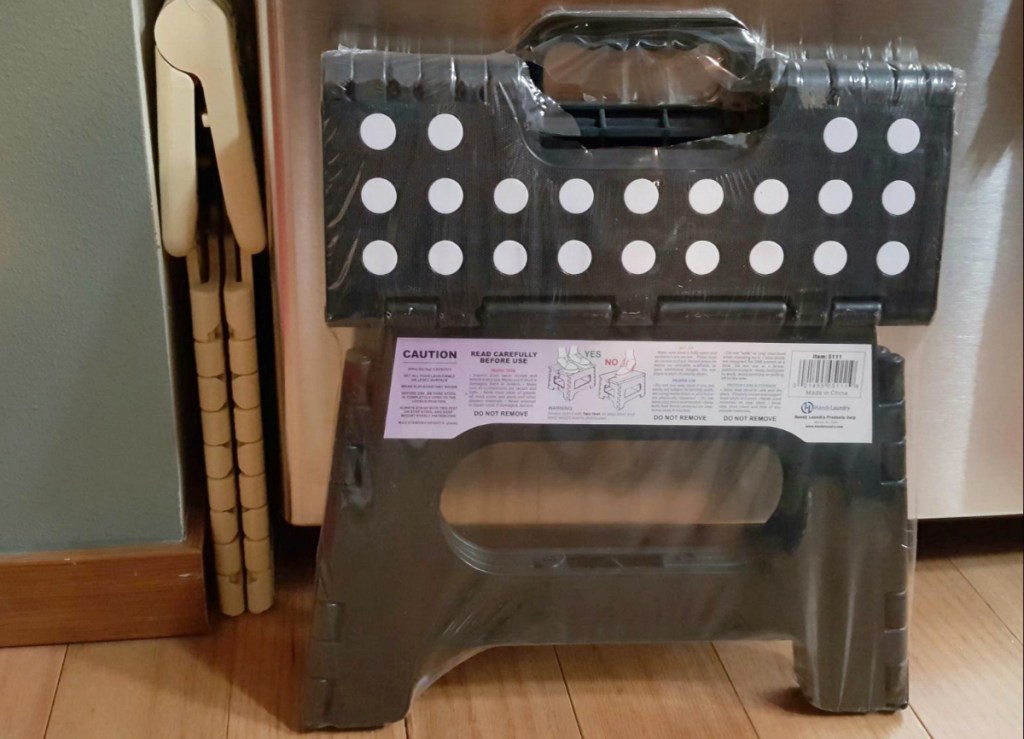 There's always that one item you can't reach when you're in a hurry, whether it's in a kitchen cabinet or on a shelf in the closet. This lightweight 11-inch Wide Folding Step Stool will help you reach what you need. It's safe and convenient for adults and kids, too.

---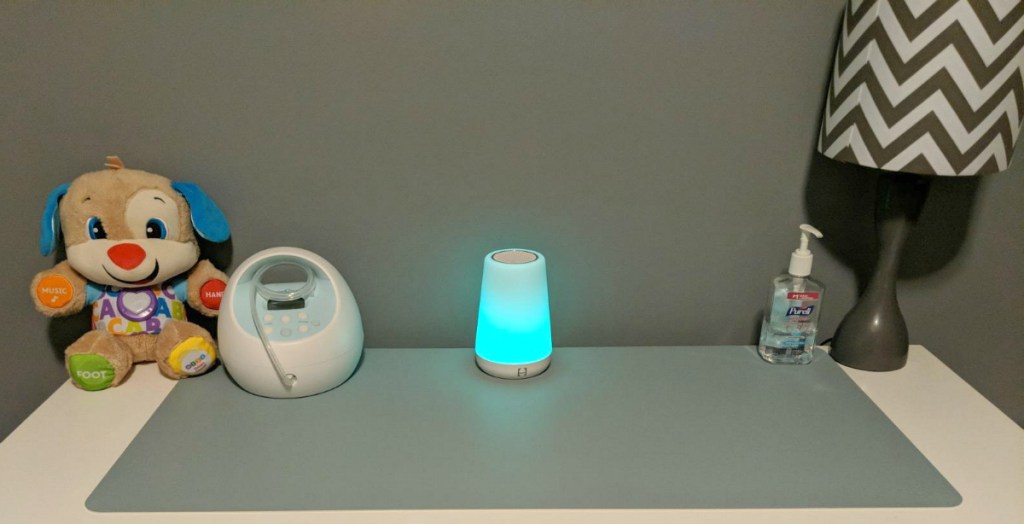 #5. Hatch Baby Rest Sound Machine
Encourage a better night's sleep for your baby, toddler or big kid by customizing hues, brightness and sounds, and save them as favorites for future use. Comfort and reassure growing toddlers with a nightlight that can safely stay on all night. Set and control programs from the device or remotely from your phone – no need to disrupt a sleeping baby.
---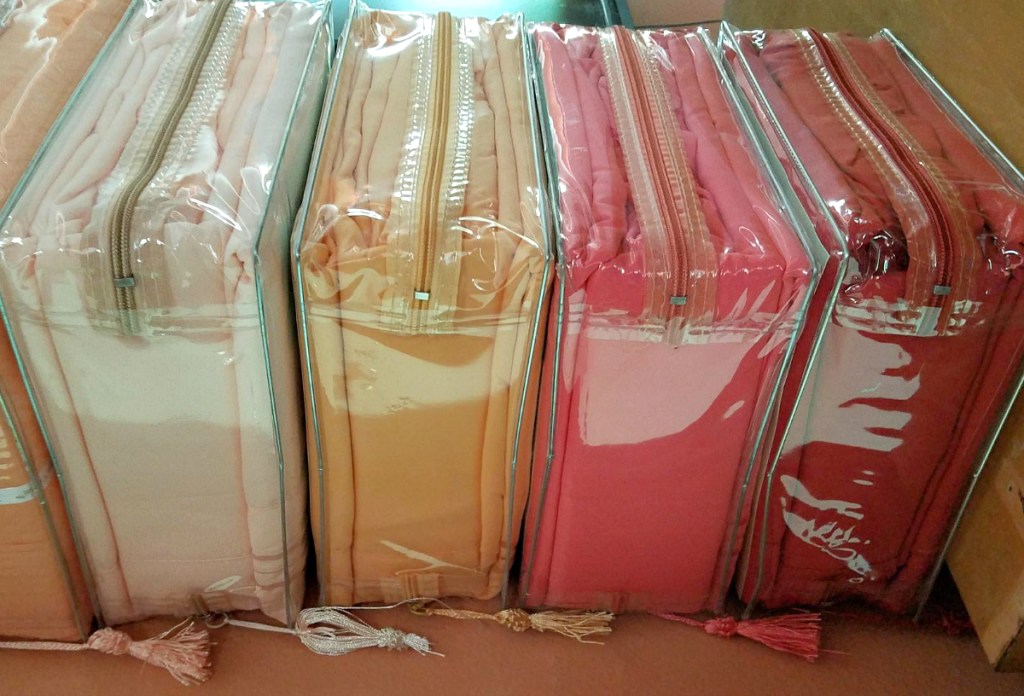 #6. 3-Piece Twin Size Sheet Set
These luxurious sheets are tightly woven and double brushed on both sides, contributing to a silky soft feel. The 100% microfiber sheets are softer and more durable than Egyptian cotton sheets, organic cotton sheets, or 1800 thread count sheets! Lightweight, breathable and cool to the touch, these dreamy, soft sheets will create an unforgettable sleeping experience!
---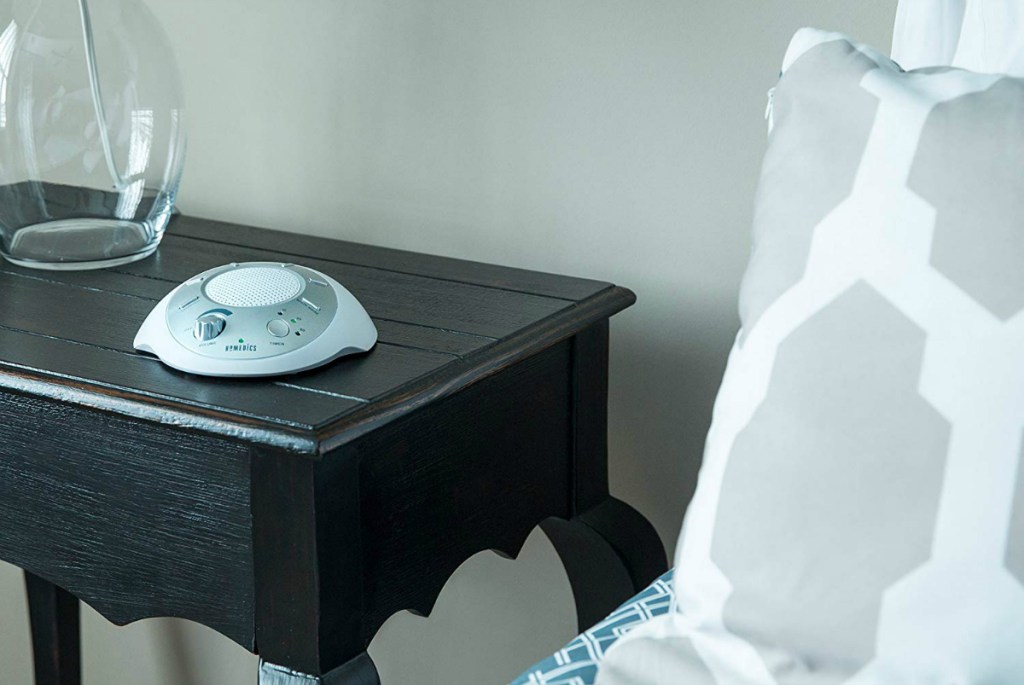 #7. HoMedics Portable White Noise Sound Machine
The HoMedics SoundSpa helps you block out distractions and create a perfect environment for sleep, relaxation, or concentration. Choose from six soothing sounds, including White Noise, Thunder, Ocean, Rain, Summer Night, and Book, and adjust the volume to your liking.
---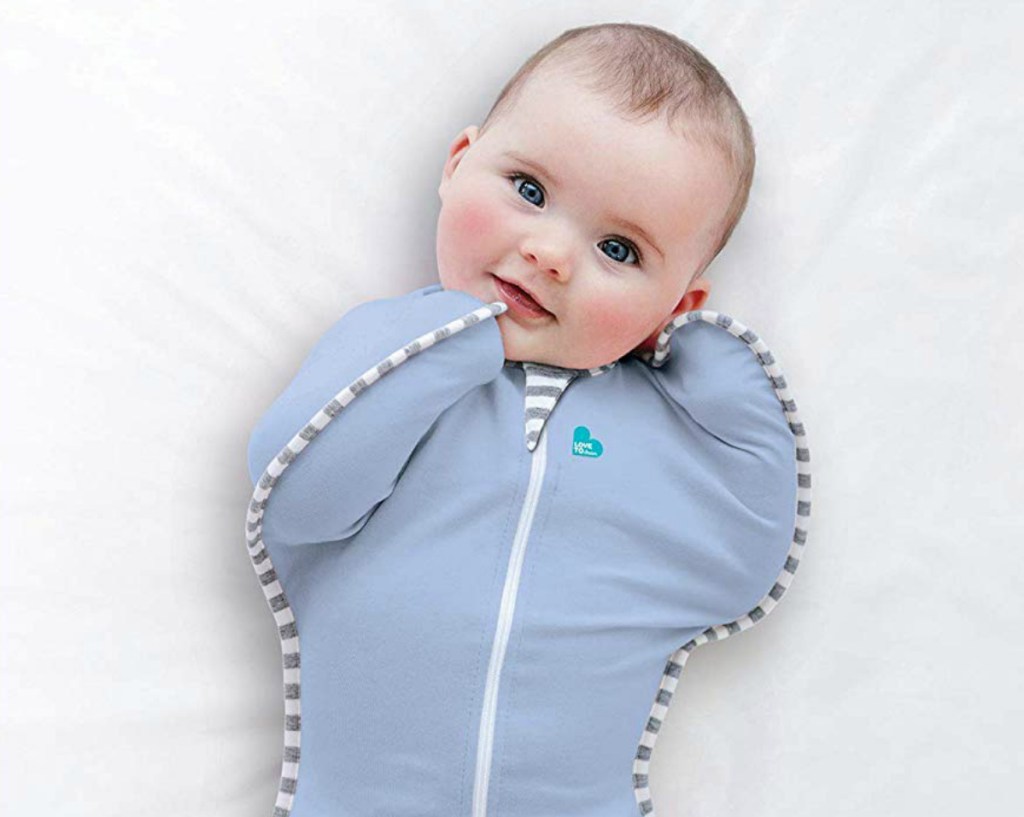 When you place your baby to sleep on their back, their natural position is for their arms to go up. The Love to Dream Swaddle UP Original features a patented design that allows you to swaddle your baby with their arms up in this more natural position.
---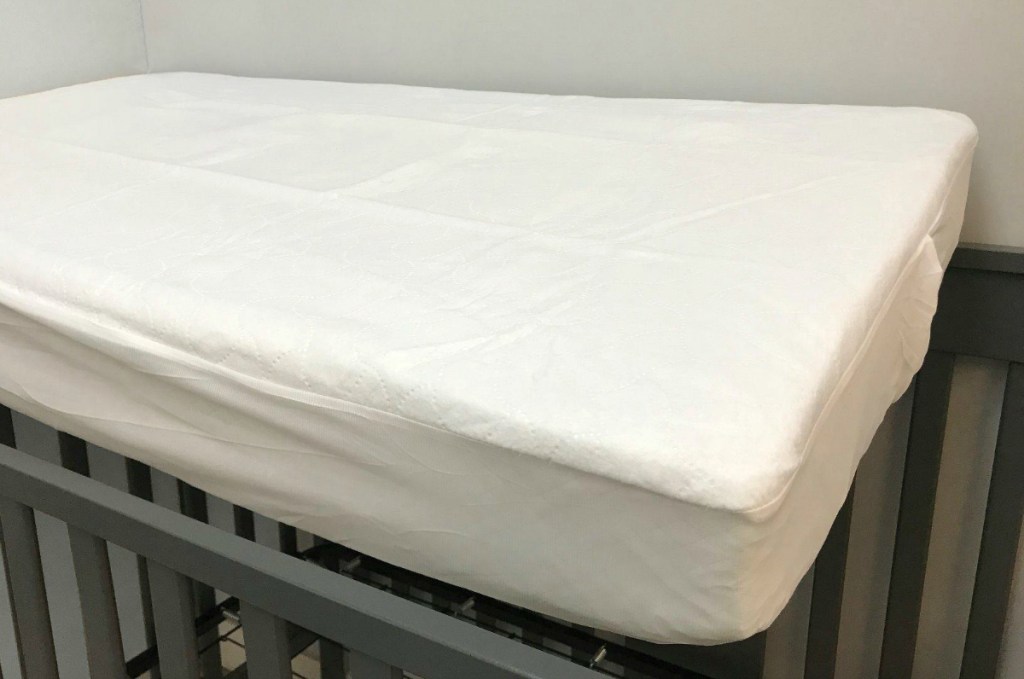 #9. Waterproof Fitted Crib & Toddler Protective Mattress Pad Cover
The waterproof crib and toddler protective cover has a top and bottom layer made of soft polyester material with a waterproof layer. The cover is quilted for baby's ultimate comfort and provides protection of the mattress and bedding. The fitted cover fits standard size crib and toddler mattresses.
---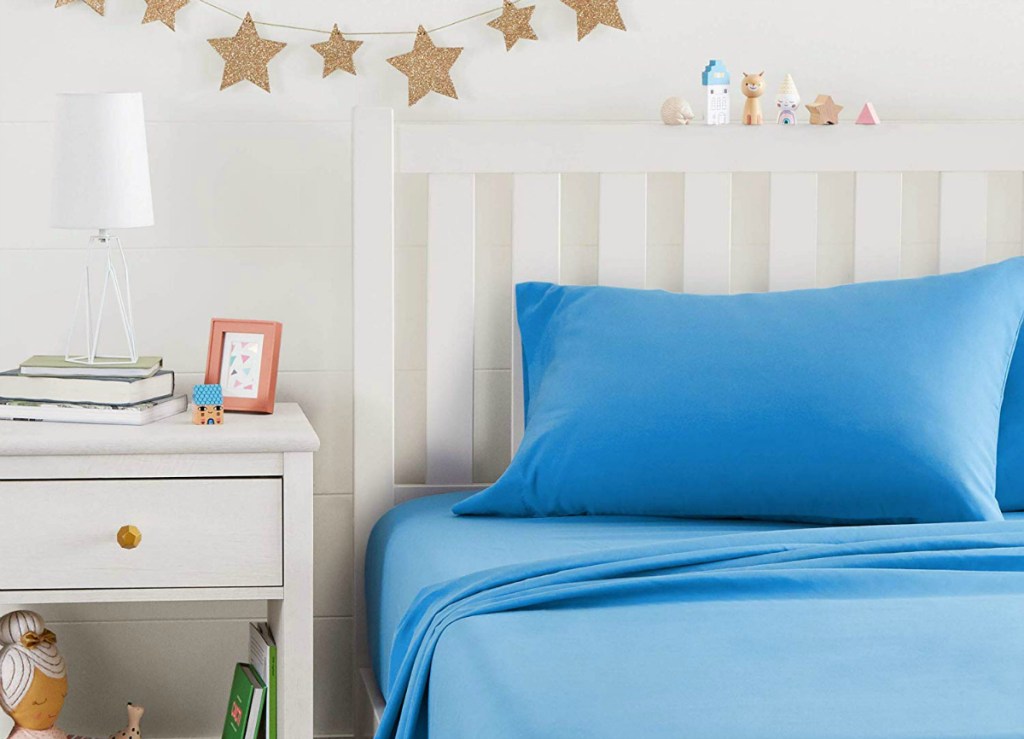 #10. AmazonBasics Kid's Sheet Set
Bring cozy comfort and colorful whimsy to your child's bedroom with the AmazonBasics Kid's Sheet Set. This supple, microfiber set offers a selection of playful prints and colors that can be easily matched to your existing decor. Great for everyday use, sleepovers, and more, this convenient sheet set is a fun, functional choice for all-season comfort.

---