16 Anthropologie Home Styles You Didn't Know You Could Find at Walmart and Target!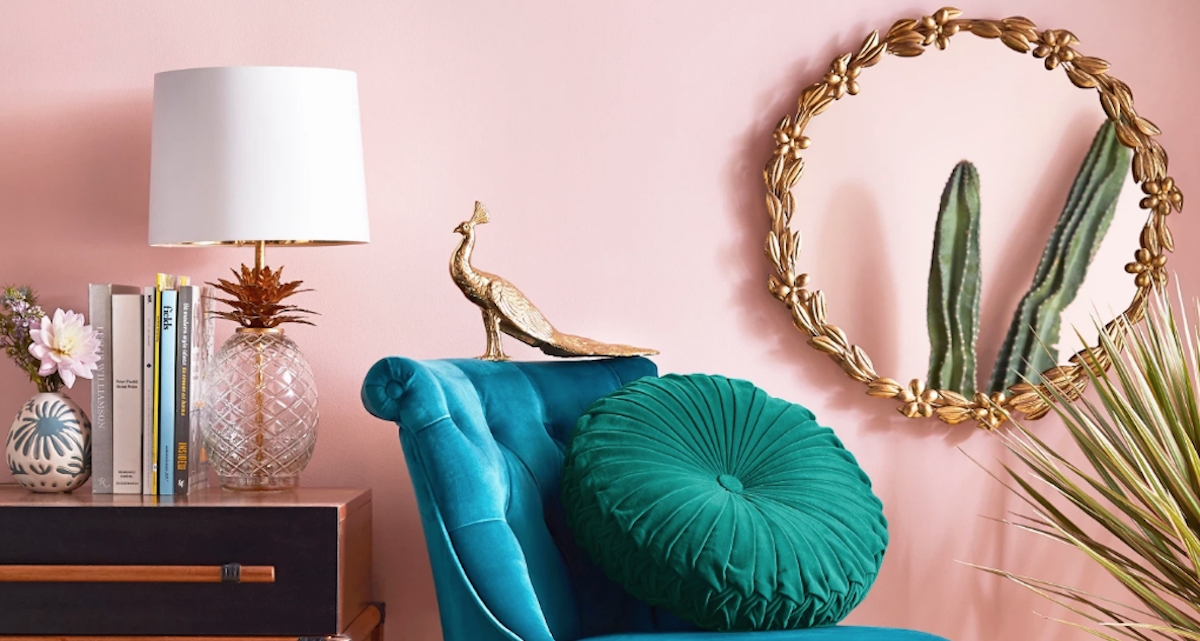 I love Anthropologie and everything in their store, but sometimes – after walking out of there, I just leave with a heartbroken *SIGH*! EVERYTHING is so expensive! With that said, I was pretty over the moon when I discovered all of these Target and Walmart Anthro copycat finds! I found everything from home decor, accessories, and more that look almost exactly like all of my favorite Anthro pieces for just a fraction of the cost!
These lookalikes are going to blow you away!
---
Let's start with some gorgeous Home Decor…
1. Pouf Ottomans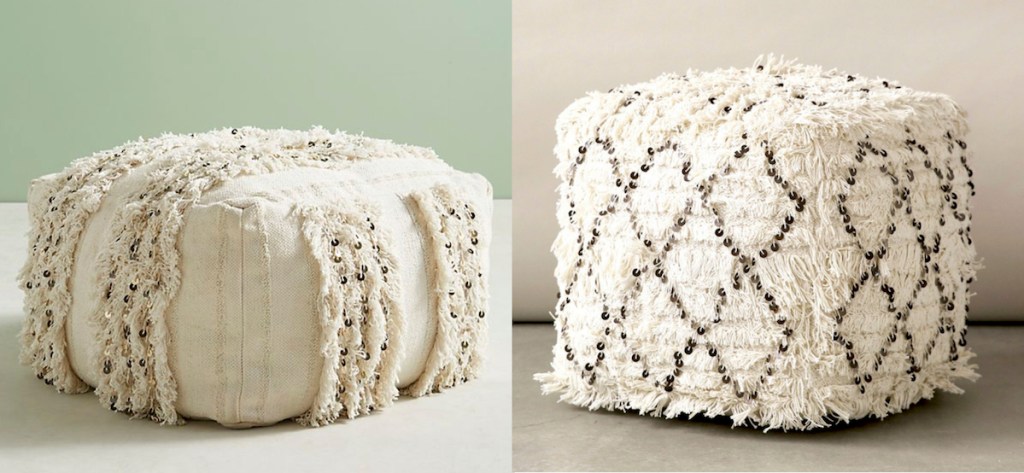 I love these playful ottoman poufs with fringe and sequin details! How could you even resist the Walmart version for a savings of over $200? I know I can't!
---
2. Boho pillows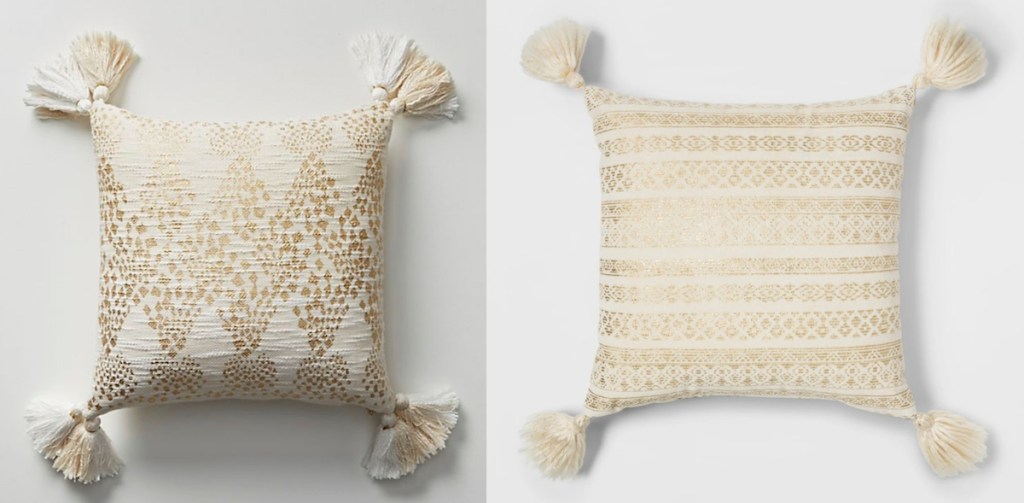 I'll take five of these stunning Opalhouse throw pillows for the price of one Anthropologie pillow all day long!
---
3. Table Lamps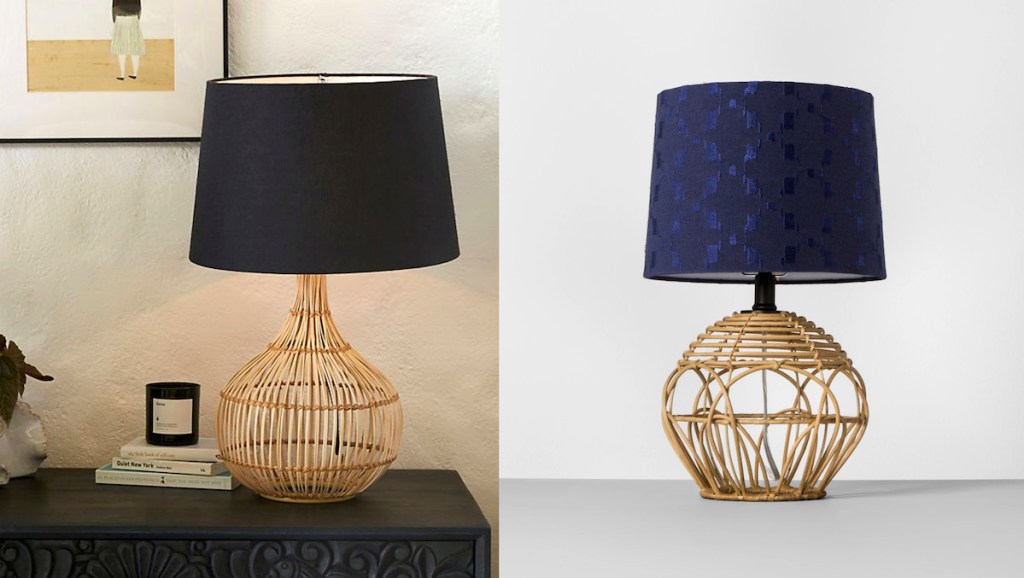 These trendy rattan table lamps both have the essence of typical Anthropologie's whimsy style finished with an identical-colored lamp shade – only the Target one doesn't come with the hefty price tag.
---
4. Decorative basket
Baskets are versatile for any home, and I love that these both have a trendy block color pattern and a tassel to complete their look. At only a 1/3 of the Anthropologie price, I'll take this Walmart bargain any day!
---
5. Serving trays
Serve your guests in style (and on a tight budget) with this nearly identical marble tray from Walmart. Your guests won't even know it was just under $20!
"I CANNOT believe this tray is from Walmart – it's such high quality! And truth be told, I don't shop a ton at Walmart as I am more of a Target gal… Guess I'll need to change my ways after scoring this tray! It's the perfect addition to my master bath/bedroom!" – Michelle
---
6. Mirrors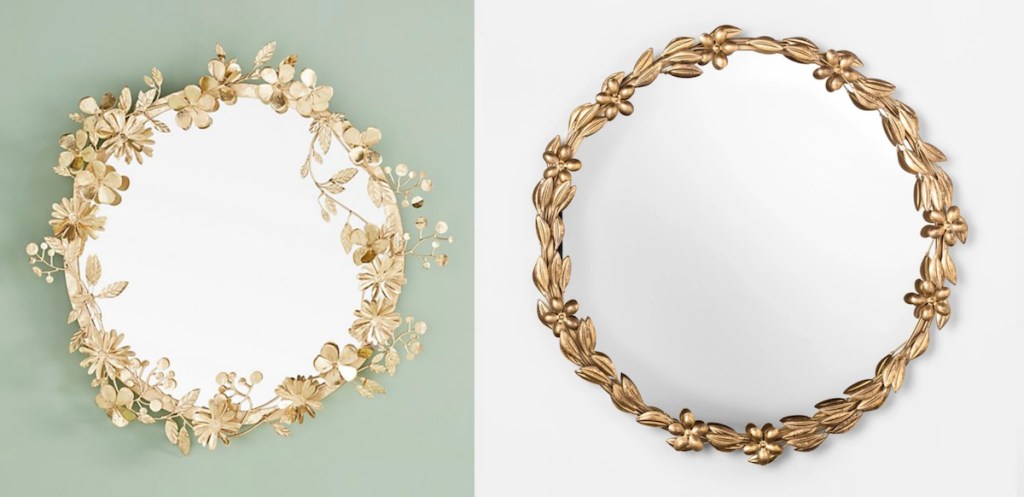 While I love both of these gorgeous and bold statement piece mirrors and their stunning floral accents, I can't get over the fact my Target find has one less zero on the end of its price tag!
---
7. Speckled coffee mug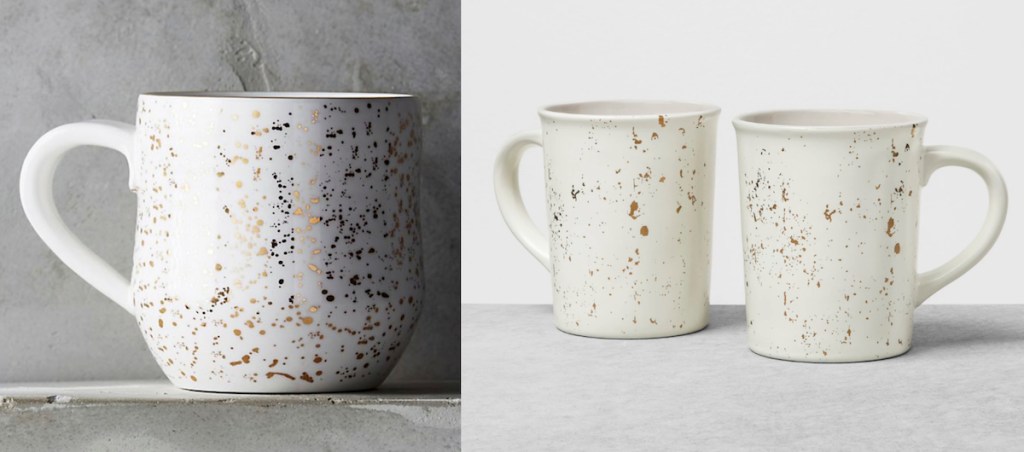 At Target, you can scoop up this two-pack of beautiful speckled coffee mugs and still spend less than the cost of just one Anthropologie speckled mug!
---
8. Candles
Anthropologie is well known for their stunning candles, but I was really impressed with this gorgeous silver flaked glass candle from Target that gives theirs a run for their money! If you're just here for the Anthropologie scents, you need to check out this Island Moonlight candle which smells similar to the popular Capri Blue Volcano scent!
---
9. Accent chair
Depending on your color preference, you may prefer one of these stylish armchairs over the other, but with a savings of over $1000, I'll take the navy one on the right, please!
---
10. Soap dispenser
Washing hands, Anthropologie style, has never been more affordable and stylish with this very similar stone soap dispenser from Target.
---
11. Wall hangings
Calling all boho decor lovers! Walmart can spruce up any room in your home – with all those free-spirit vibes – for a fraction of the cost. You can even DIY dip dye the Walmart version if you're looking for a pop of color just like Anthro's.
---
12. Frilly bedding
Cozy up with these almost identical bed sets! This Target steal will help you rest easy during your next bedroom makeover.
---
13. Dish towels
Score similar-colored towels with embroidered detail and playful end tassels similar to Anthro's for only $6 at Target! You won't be sweating it when your towel gets dirty with this great deal.
---
14. Dishes
I really think the pictures of these dinner plate sets speak for themselves. For a small fraction, you can scoop up four of these dinner plates from Target, and I'm sure your friends won't even notice the difference at your next dinner party.
---
I love these fun and trendy options for your minis!
15. Rainbow pillows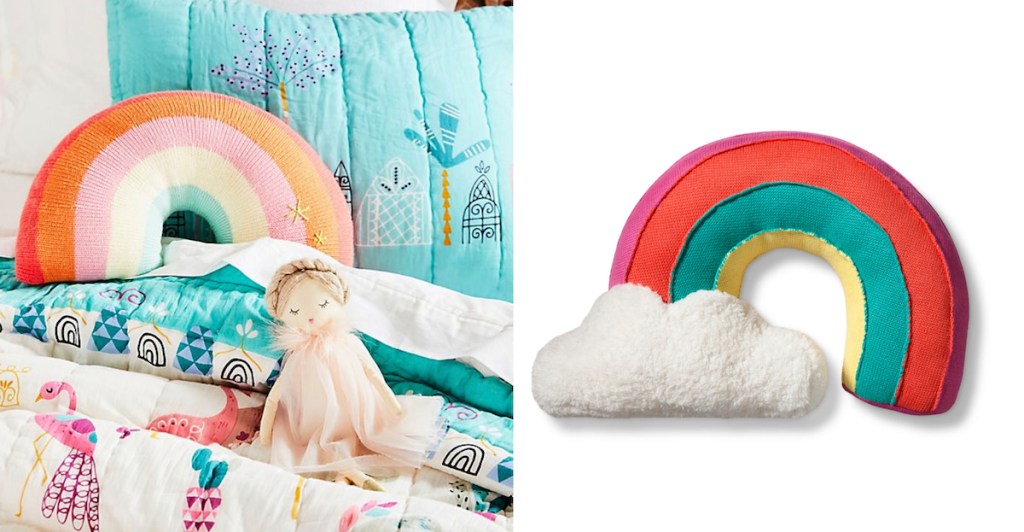 I love rainbows this year and couldn't get over these cute pillows for any kids room or play space. Target won me over with their cute added cloud detail and unbeatable price!
---
16. Play Tent
Anthropologie sure made their tent setup look adorable with all the added textiles, but they're not fooling us! We can't get over this play tent from Walmart which has an integrated floor (and the cutest little window we've ever seen)!
---
Which Anthropologie copycat are you crushing over?
Let me know in the comments below!
---
Sara (sara@hip2behome.com) loves sharing decor that inspires people on a budget and finds joy in traveling to new places.  
---