10 Life-Changing Amazon Kitchen Products You Need – And They're Under $10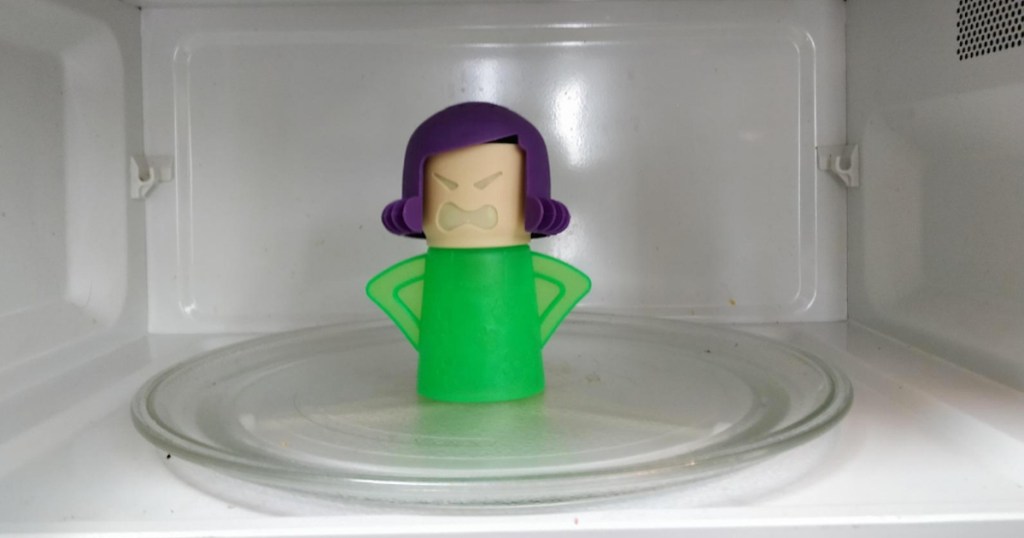 Amazon has basically everything – including a ton of life-changing gadgets to make your life a whole lot easier. Check out these 10 highly-rated kitchen products I found on Amazon – and the best part is, they're all under $10!
---

NIROLLE Reusable Silicone Dishwashing Gloves | $5.99
We even featured similar gloves in their very own post here because we love them that much!
"I'm not one to write reviews, but I love these gloves! They sud up really well, the insulation is great, and they clean off stuck on food. They also handle extremely hot water very well which has always bothered my hands, but not with these gloves! Overall, such a great product and very happy with them!" 
– April ⭐⭐⭐⭐⭐
---
2. (Don't) feel the burn with these oven rack guards.

Laminas 3-pack Oven Rack Protectors | $8.95
"Best ever! This company actually cares about its consumers, too. My daughter is autistic and was scared of the oven, so I got these to make her feel safer. It took me touching them while in a hot oven to prove that it was safe, but now she will take things out of the oven! She's 16 years old and finally, she can do it herself. I'm so impressed and pleased with this product!"
– Tanya ⭐⭐⭐⭐⭐
---
3. Raise the bar to get the smell off your hands.

Amco Rub-A-Way Bar Odor Absorber | $7.27
"I love it so much that I purchased more as gifts. I have a job that involves working with animals that eat mouse and quail. There is nothing like the smell of mouse on your hand when you're trying to eat lunch. I originally got one of these because it does not contain harsh chemicals that could harm the animals I work with and it has been working very well! Then I bought 4 more as gifts for friends who I know cook a lot with garlic, onions, meats, etc." 
– Camille ⭐⭐⭐⭐⭐
---
4. Safely and easily clean knives with this cutting edge cleaner.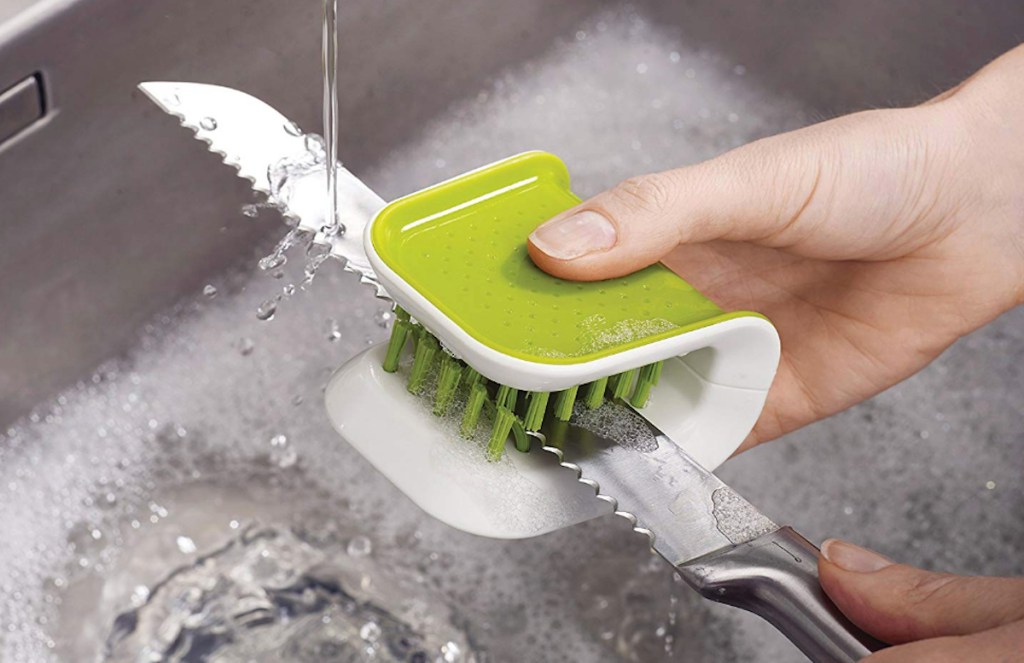 Joseph Joseph BladeBrush Knife & Cutlery Cleaner Brush | $7.64
Read why we think this cleaning brush is magical!
"This has been such a handy tool for cleaning knives! Previously, I was always destroying sponges or other dishwashing tools trying to use them on sharp kitchen knives. It works great and it keeps from damaging other dishwashing tools – or worst of all, cutting yourself!"
– Todd ⭐⭐⭐⭐⭐
---

Collapsible Funnel Set of 4 with Bottle Brush | $8.99
"I purchased these to replace my standard plastic funnels, and they are great! They squish down to about 1/2″ thick (at most), so they take up much less room in my drawer and pop back up quickly and easily. Nothing sticks to them, either – I poured some molasses through the small purple one, and it slid through beautifully. The cleaning brush is a nice addition!"
– Beth ⭐⭐⭐⭐⭐
---
6. Score these lids to cover almost anything (and they stay on).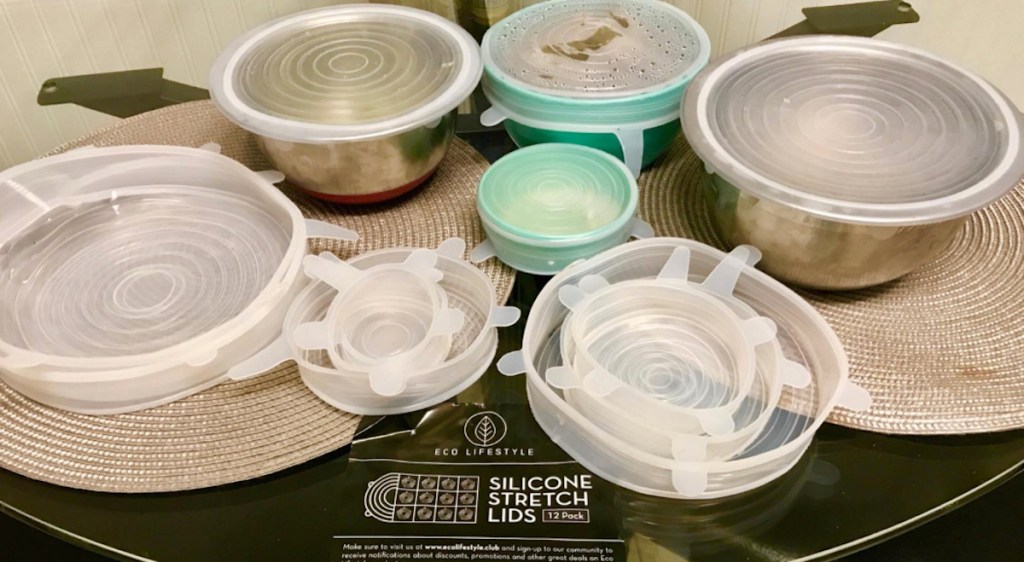 Eco Lifestyle Silicone Stretch Lids – 12 pack | $10
"These are amazing lids! We have a lot of glass containers, so these come in handy a lot. They are a lot stretchier than you think, and still are very durable. Much better than using plastic wrap to keep food fresh, and the fact that they're dishwasher friendly is a huge plus!"
– Anne ⭐⭐⭐⭐⭐
---
7. Tackle jar lids in a pinch with this easy jar opener.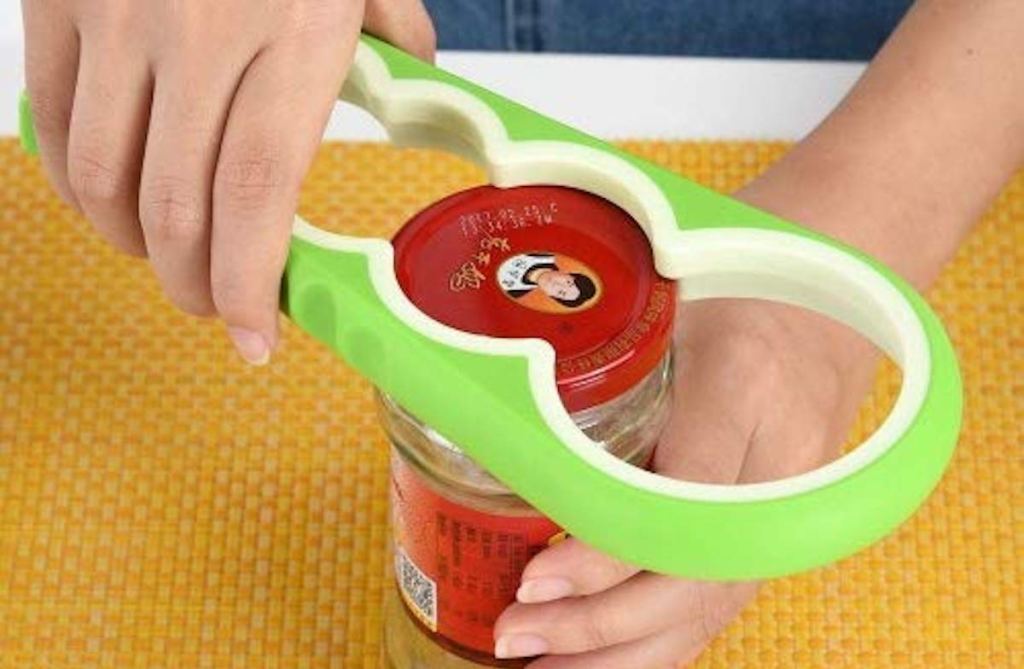 MEYUEWAL Easy Jar Bottle Opener Kit | $9.99 
"This jar opener is like magic. Having arthritis in my right hand, it is very difficult for me to open anything, but this jar opener makes it a total breeze! Very well-made, works great!" 
– Tracy ⭐⭐⭐⭐⭐
---
8. Say bye to plastic bags with these clever food wraps.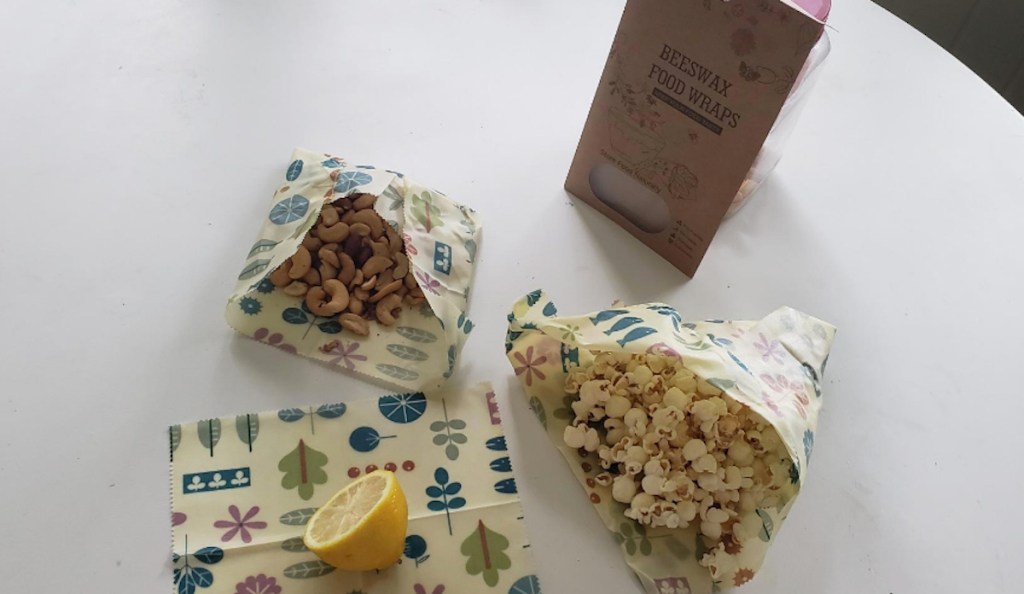 Purime Beeswax Reusable Food Storage Wraps | $9.99
"Works great for some things, but definitely won't replace plastic/foil for everything. Washes pretty well, but will leave sticky wax residue when packed in a lunch box with other items. I use them to pack snacks and sandwiches for work, or for keeping the cut end of homemade bread fresh. The large sheets are great, but the smaller ones are almost useless. Still, seems to hold up fairly well, and it's nice to reduce waste- probably saves me a plastic baggie per work day. Would be much better if it came with three large sheets (and maybe even a size larger than it currently comes with)."  
– Amazon customer ⭐⭐⭐⭐
---
9. Chop your salad prep time with this salad cutter bowl.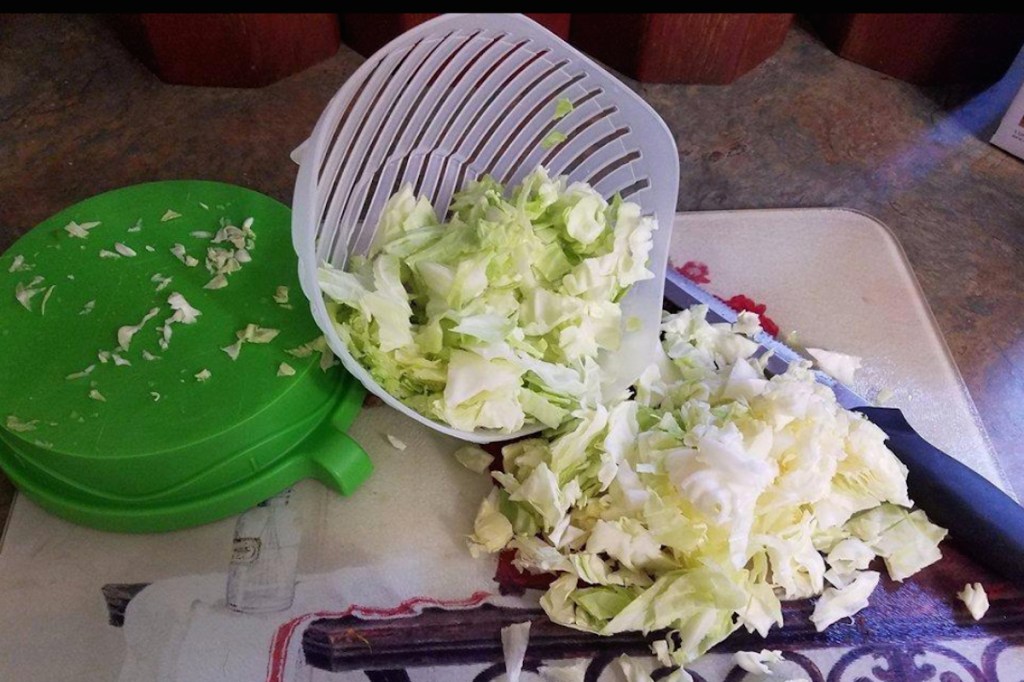 WEBSUN Salad cutter bowl | $8.99
"I bought this as a joke because I HATE cooking and mainly chopping veggies. Well, the joke was on me because this product is amazing! It took me longer to take carrots, celery heart, and lettuce out of the bags than it did to chop it all up into a salad. You can't beat the price, and I will definitely be getting another one if anything ever happens to this one!"
– Mickey ⭐⭐⭐⭐⭐
---
10. Blow off some steam in your microwave (and then wipe it up).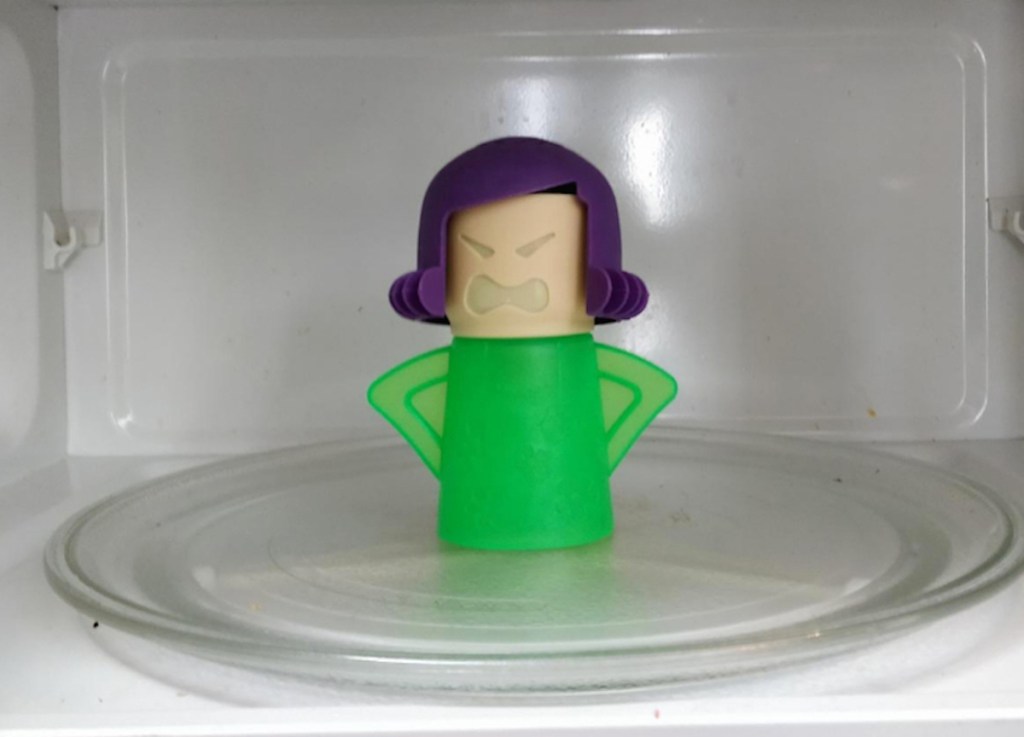 Angry Mama Microwave Oven Steam Cleaner | $6.99
"At first, I was skeptical to try this product due to all the hype of how it works, but I stand corrected. It works great! I was so surprised on just how well all the grime and junk came off the walls of my microwave. It's really simple to use and takes only minutes! It loosens all the sticky food residue, so all you need to do is wipe clean, pretty effortless! Great investment!"
– Dana ⭐⭐⭐⭐⭐
---
Sara (sara@hip2behome.com) loves sharing decor that inspires people on a budget and finds joy in traveling to new places.  
---