Magnolia Copycats – Get the Joanna Gaines Look… But for Half the Cost!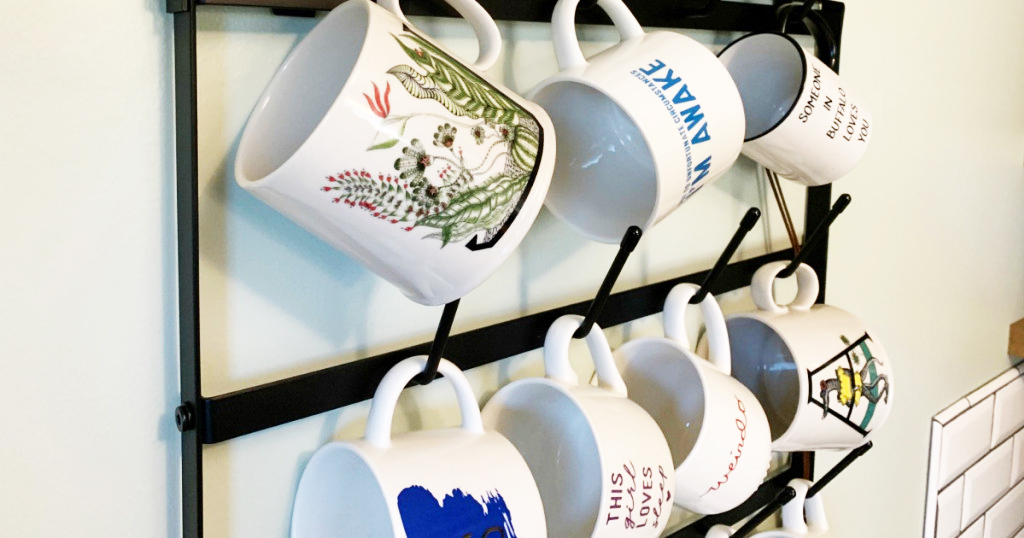 If you love the gorgeous farmhouse look, you know that Magnolia Market basically has all the dreamy decor your home craves. The bummer? The Joanna Gaines-owned store and everything in it often come with a pretty hefty price tag. That's why I'm so excited to share all of these Magnolia copycat buys I found online from some of their most popular goodies, except they're way less than the regular retail price – many half the Magnolia price or less!
---
1. Scalloped wall shelf

Scalloped edges are so trendy right now, but these shelves look timeless and beautiful. You could even do a little DIY and stain the Overstock option with gold to match the more expensive Magnolia shelf!
---
2. Metal mug rack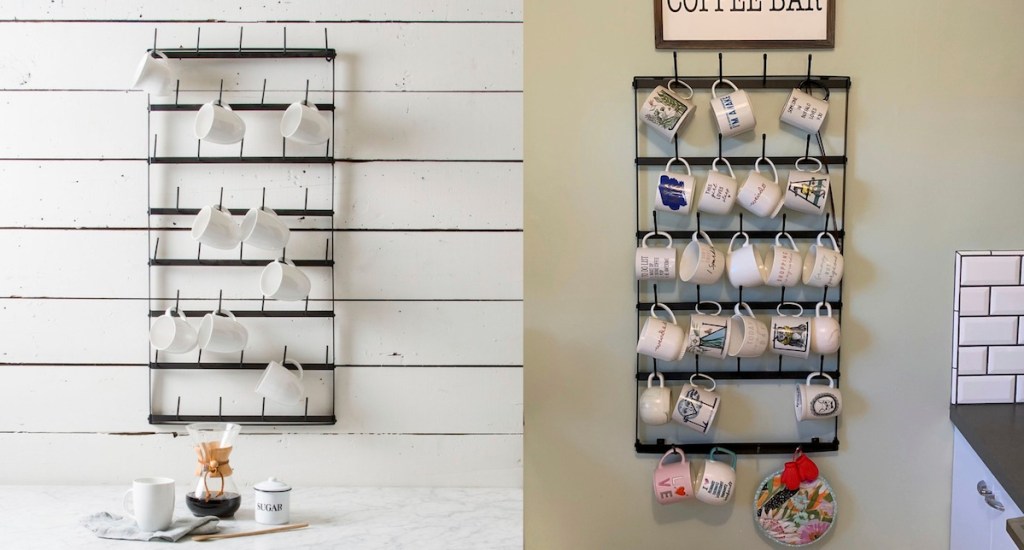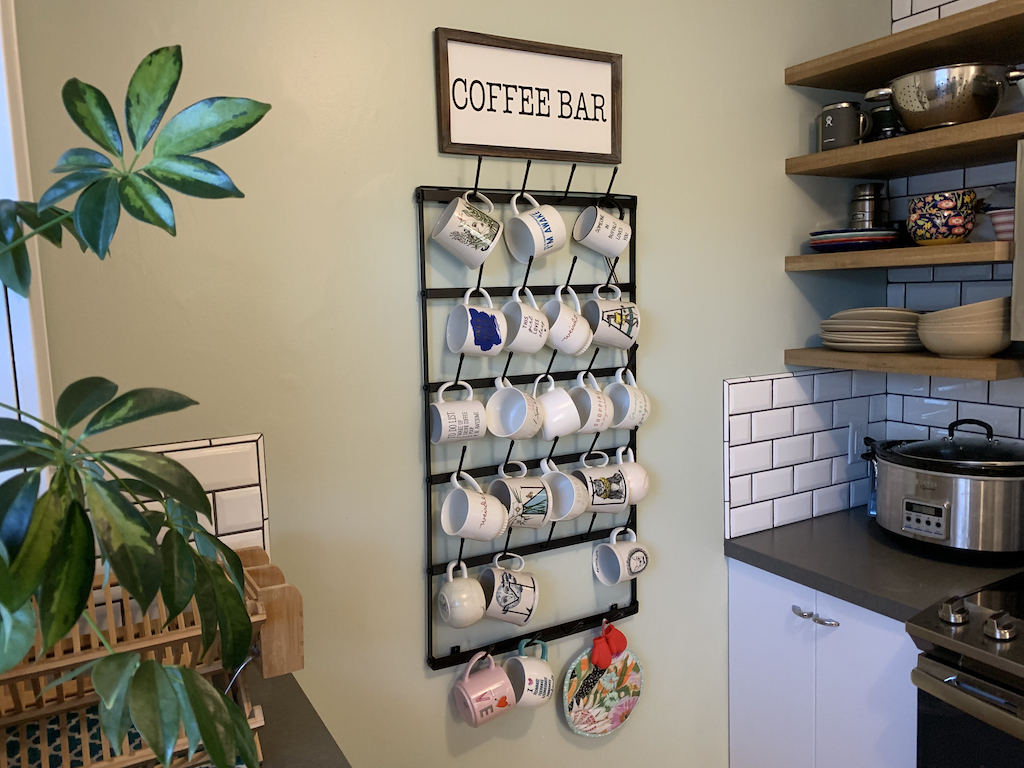 Collin's very own metal coffee mug rack looks identical to the Magnolia one, but it's available on Amazon for almost $30 less!
---
3. Magnolia wreath

I love this popular copycat find. Why pay over $100 for the Magnolia wreath when you can scoop one up for almost $80 LESS at Kirkland's and still get the same look on your gorgeous front door?
---
4. Metal wall decor

Hip Tip: Save even more by using a Michaels coupon!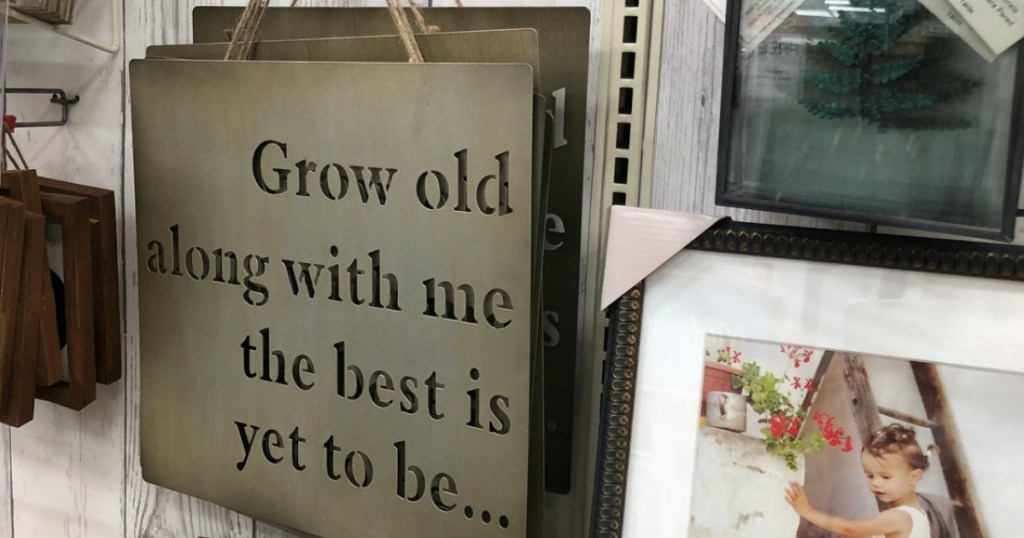 The only difference I see here is that the much more affordable option at Michaels uses print and the Magnolia option has cursive. Plus, it's likely no one will even notice this subtle detail at first glace. 😉
---
5. Throw pillow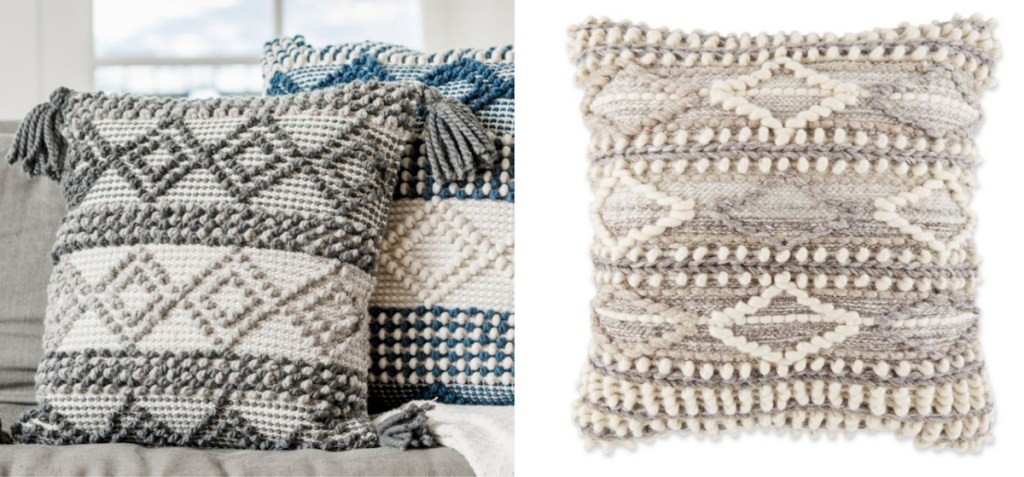 I'm loving the texture on these beautiful tufted pillows, but for almost $60 less (and an additional 20% off if you use a Bed Bath and Beyond coupon), you can scoop up an almost identical throw pillow for your living room.
---
6. White vases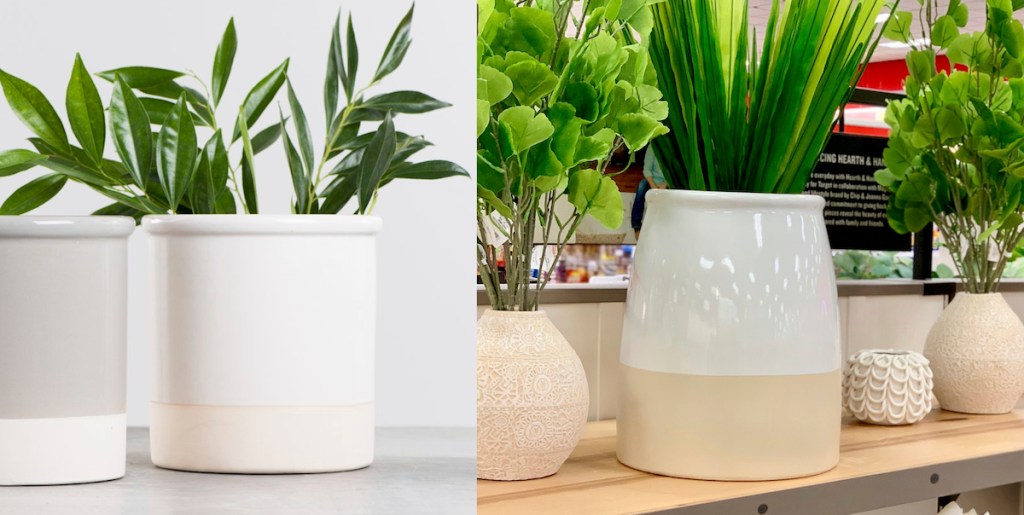 These white vases are a simple way to display all of your favorite floral arrangements. For over half the cost, I'm loving the option at Target way more!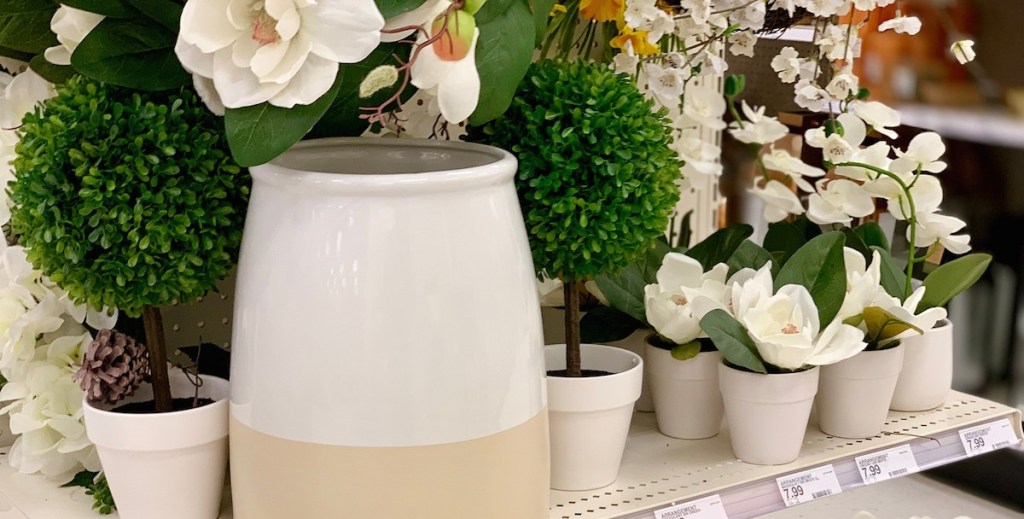 ---
Which copycat is your favorite?
Let me know in the comments below!
---
Sara (sara@hip2behome.com) loves sharing decor that inspires people on a budget and finds joy in traveling to new places.
---