Painting? Get Great Results With These 6 DIY Painting Tips For Beginners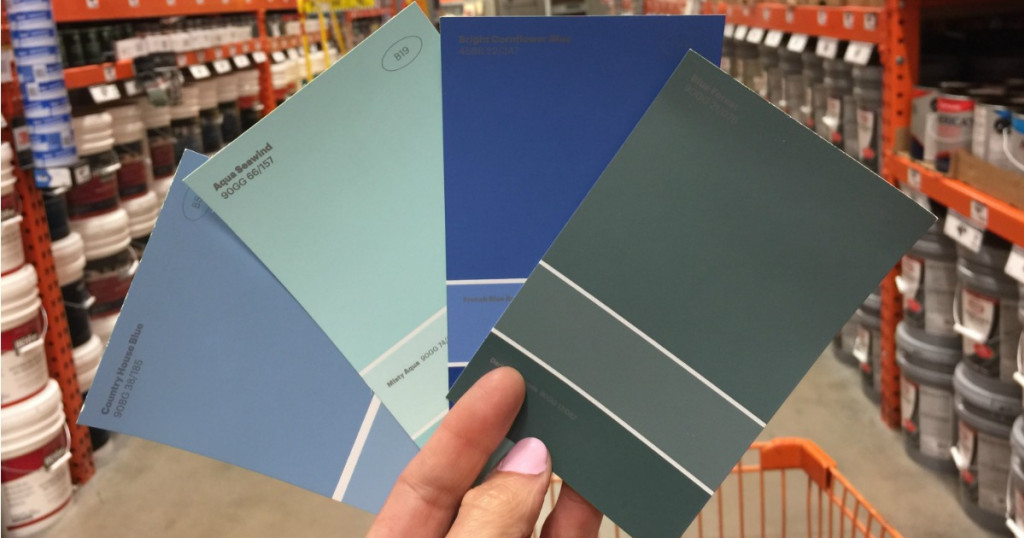 Thinking of painting your home yourself?
One of the most impactful ways to update and change your space is to paint your home's interior. And doing this yourself can save you a ton of money in labor costs. With a little patience and a can-do spirit, it's completely possible to DIY a space using paint!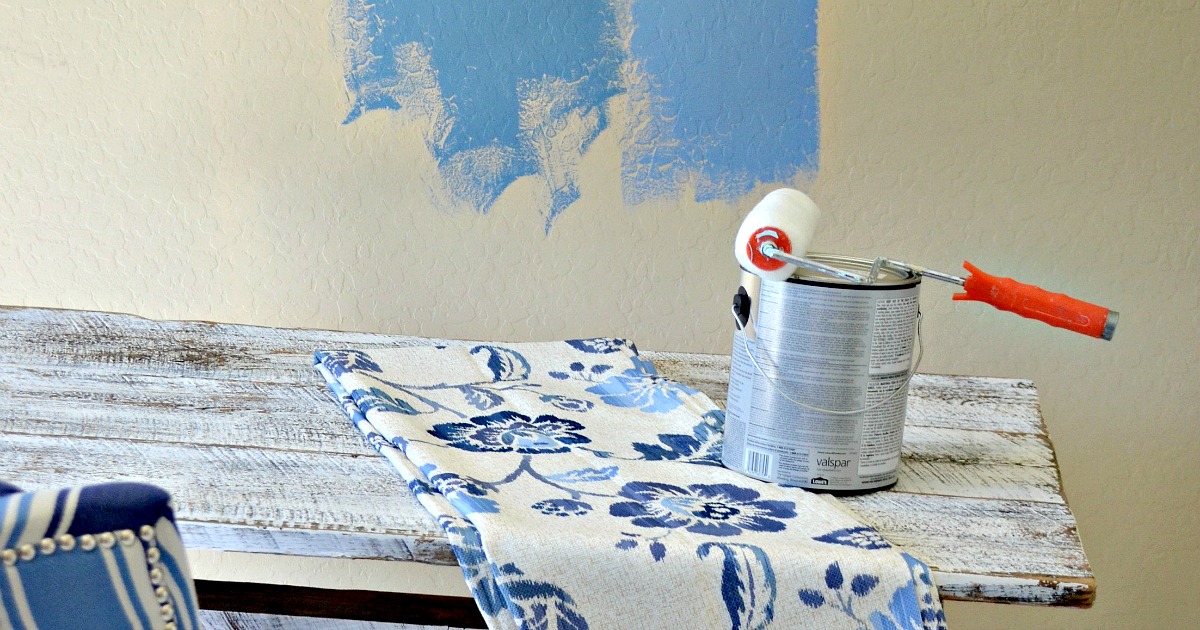 We have painted just about every room in our home over the years, so here are a few tips we've learned along the way that'll help you paint like a pro!
---
1. Invest in basic painting supplies.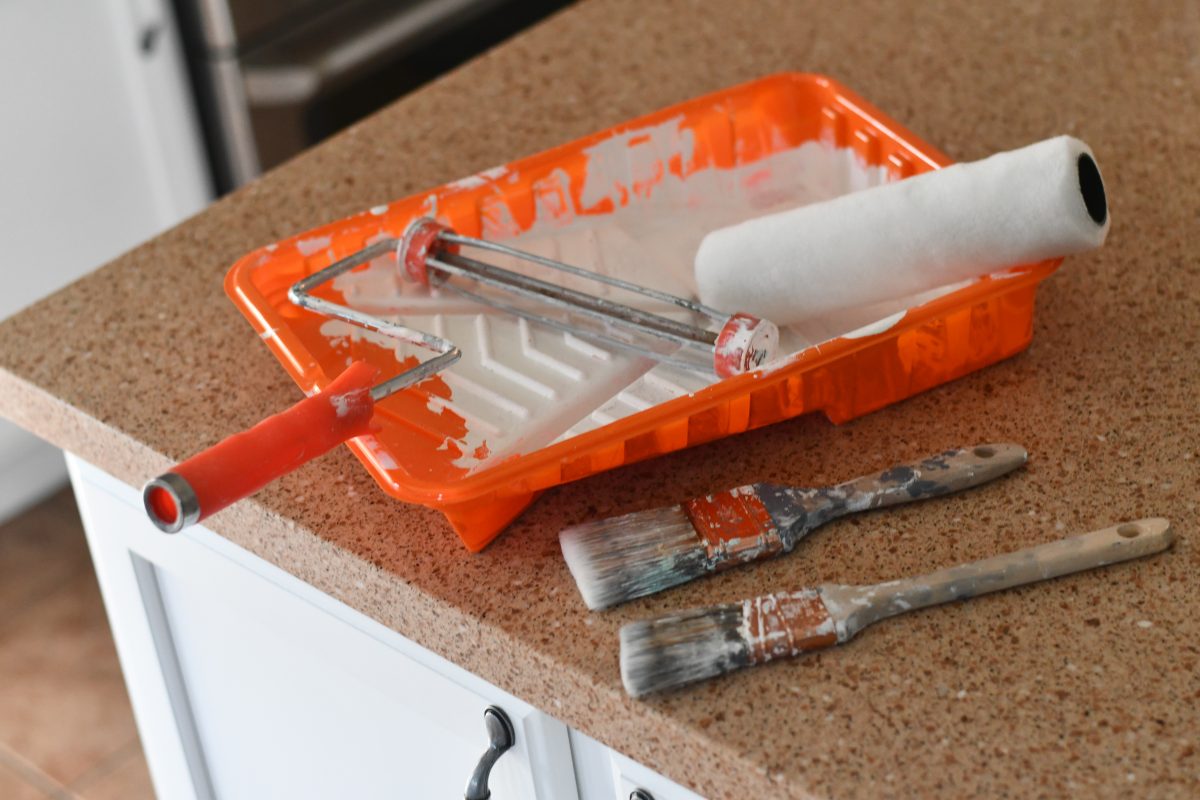 Here are some helpful supplies I recommend:
---
2. Take the time to prep the space.
Clean and dry your walls well. Remove any electrical outlet plates, light switch covers, etc. Take care to protect and cover the flooring and furniture – use painter's tape to tape off the ceiling, baseboards, and any moldings. I prefer to use the Frog Tape brand because it seals when it gets wet with paint, leaving a crisp line.
Hip Tip: Prepping can sometimes be quite time-consuming, so I like to get it out of the way the night before, if possible. That way you can wake up and get right to painting!
---
3. Choose a paint and primer in one.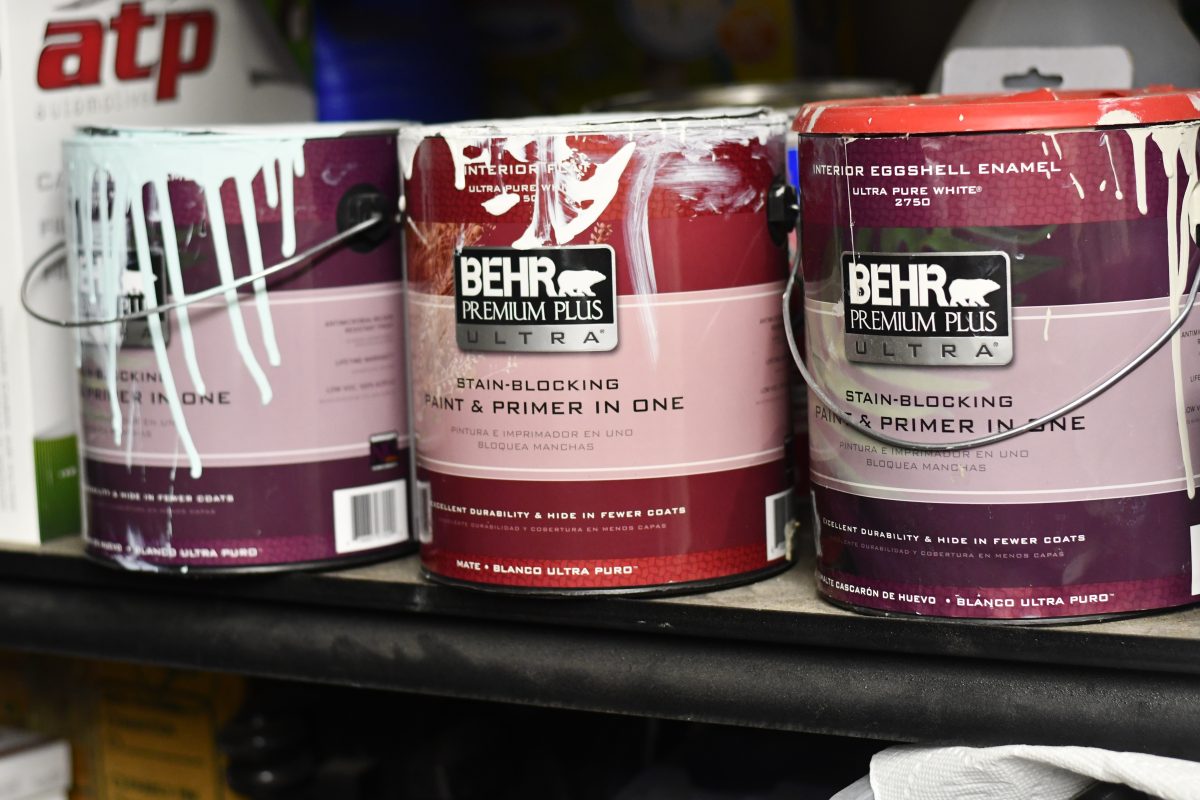 No need to prime and then paint, if you're just changing the wall color! Save time (if you have some wiggle room in your budget) by choosing paint and primer in one. A quick look in our garage shows we're fans of Behr Premium Plus Ultra – around $32.98 at Home Depot.
---
4. Buy a paint extension pole (your shoulders and back will thank you).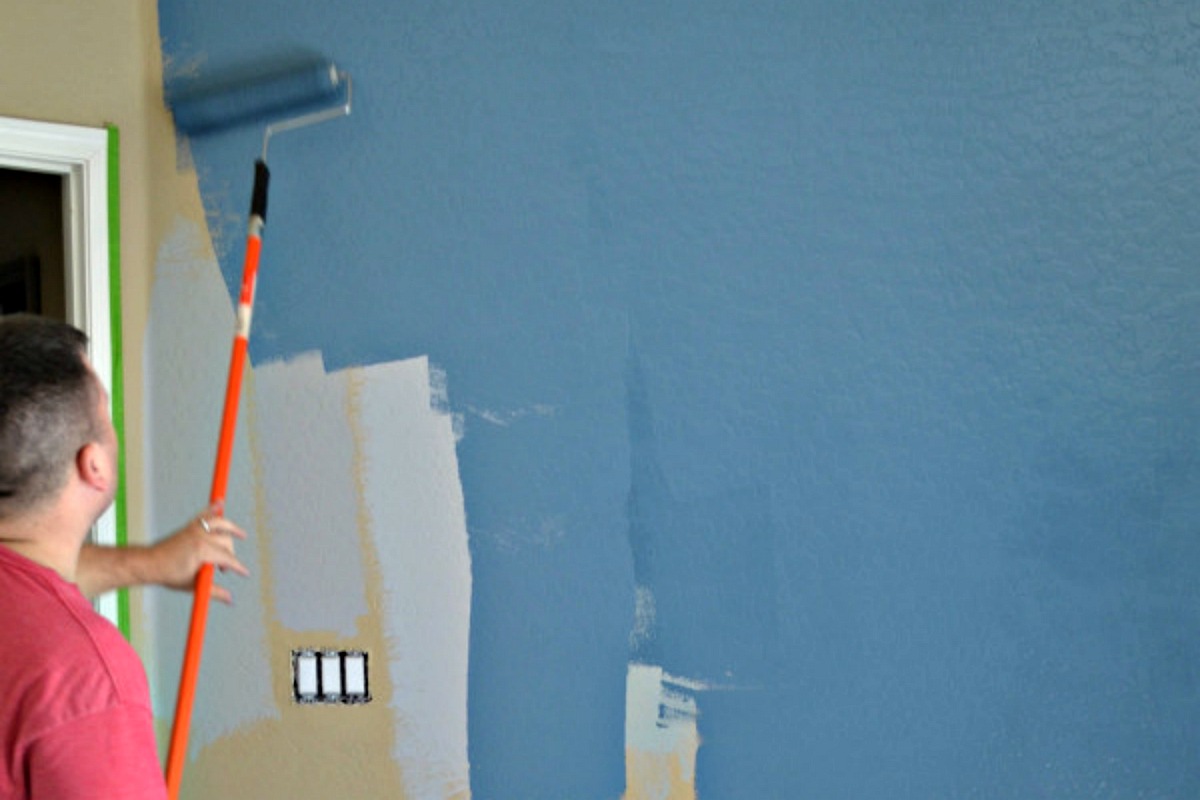 A paint extension pole screws into a basic paint roller and allows you to stand up and roll out an average-sized wall without a ladder and without bending. If you're painting a large room and/or a ceiling, this tool is a must. I don't think we could have done without it!
---
5. Purchase a pour and store gallon paint can lid and drip catcher.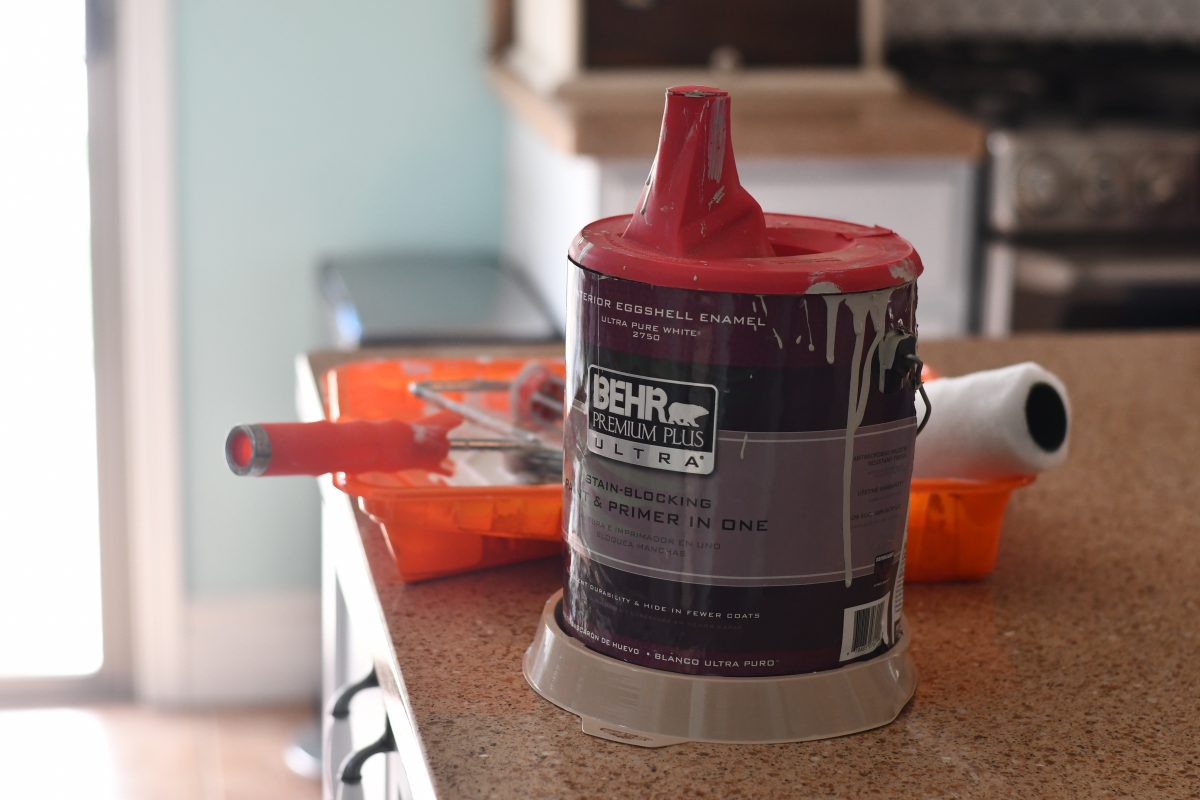 This will help avoid messes! You can re-use these items, and they'll help to minimize drips and to keep the paint can clean. Above is a Shur-Line Paint can lid – $2.97 from Home Depot, and a drip catcher base – $0.99 at Home Depot.
---
6. Clean and care for your paint brushes, rollers, and pan.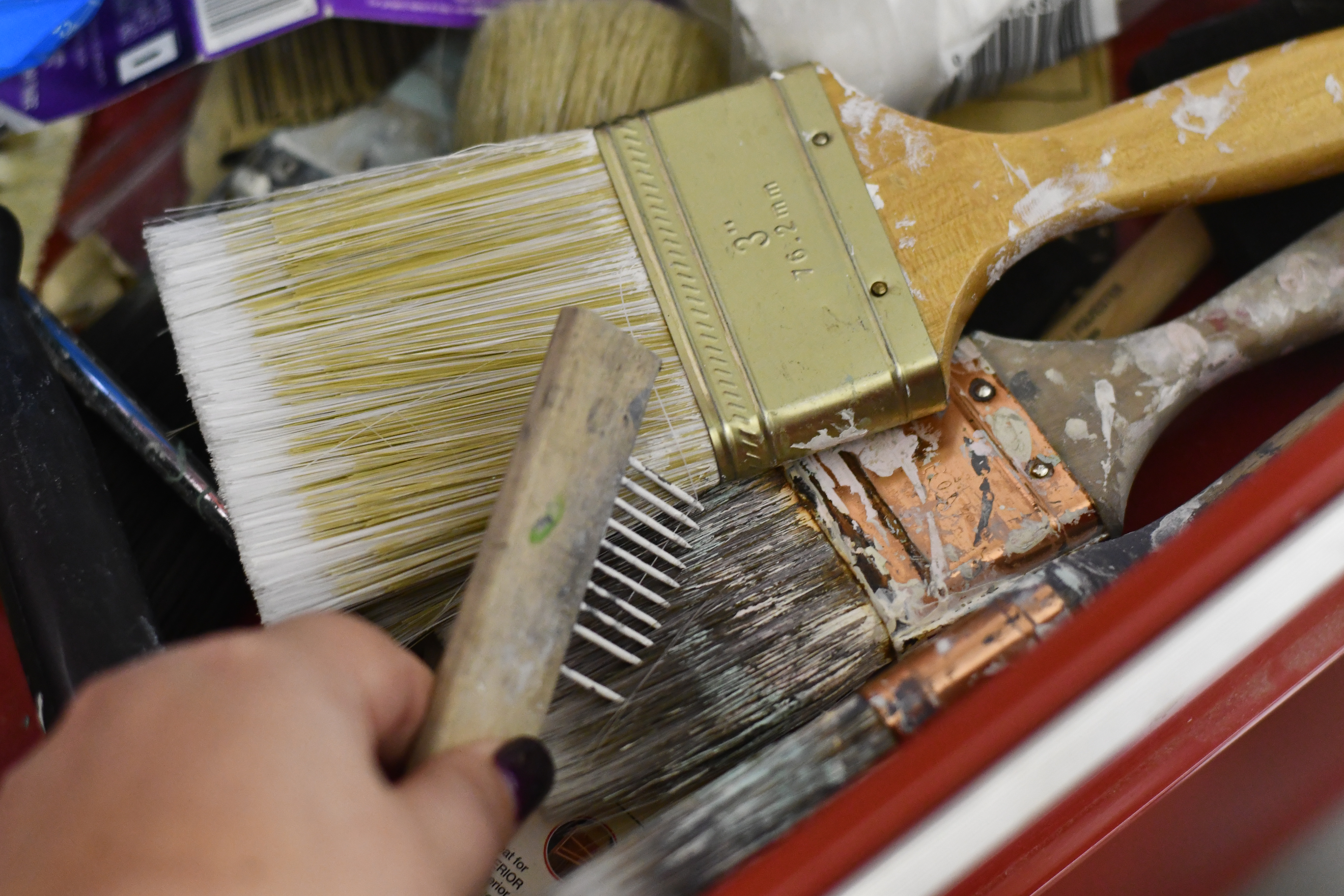 By the time you've finished painting, I know it's temping to just toss all the supplies in the sink or garage and walk away. However, cleaning your supplies immediately after finishing up a project will help to ensure they can be used again in the future. I recommend washing paint brushes with warm water and dish soap. After the brushes are dry, I use a Painter's comb to comb out the bristles of the brush.
---
Want some before/after inspiration?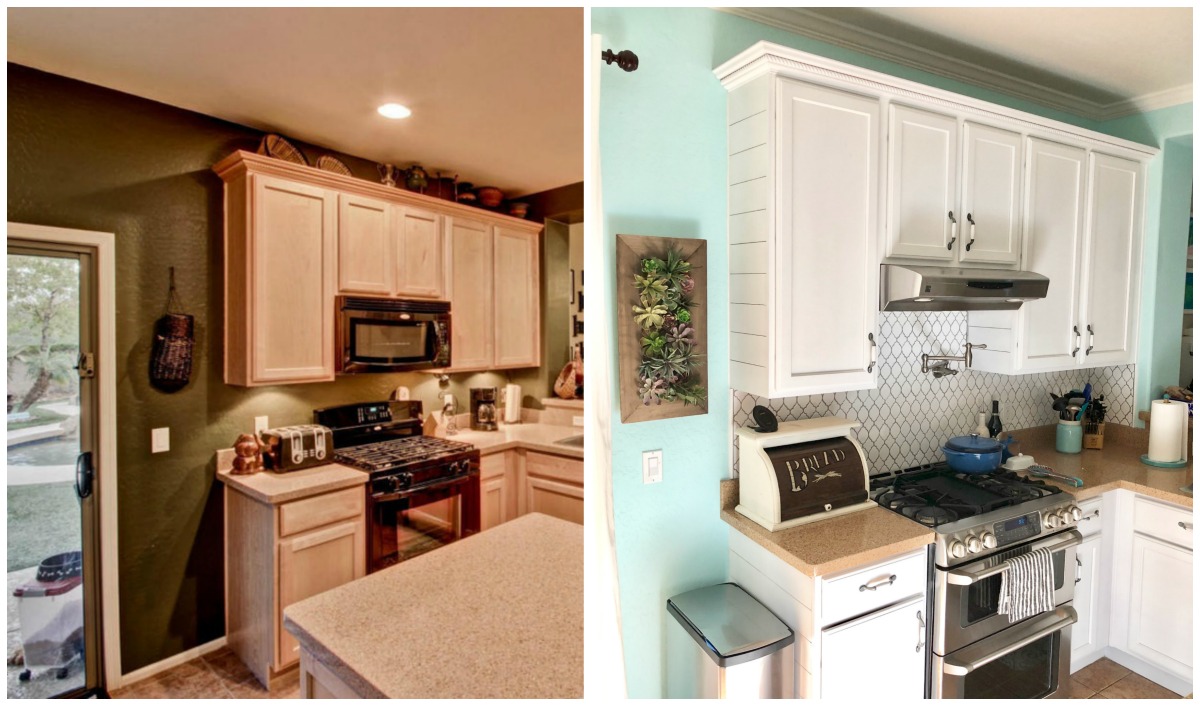 I love the difference color can make!
When we bought our home, the walls in our kitchen were painted a very dark green. I lightened it up using a Behr paint color called Cool Jazz. The after is so much more inviting and bright! Eventually, we also also had our cabinets painted, and that makes a nice difference, too. The rooms don't even look the same!
---
Have you painted your home? Do have any additional tips to share?
---
Lina (lina@hip2behome.com) loves cooking new recipes, thrift store shopping, and DIY home decor projects.
---