10 Storage Solutions ONLY $1 Each at Dollar Tree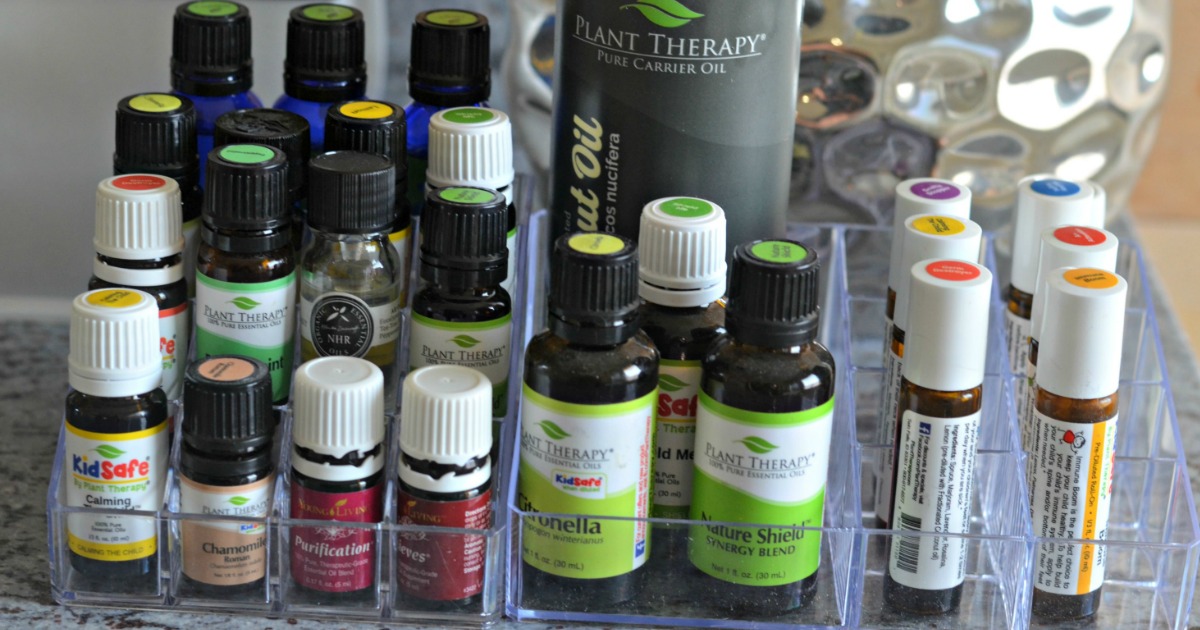 If you're looking to organize without breaking the bank, Dollar Tree is one of the best places to shop storage solutions! That's because every single item in the store is just ONE dollar each, and they have a huge selection of storage and organizational items to help keep things neat and organized, whether you're at home or traveling abroad!
And because we love Dollar Tree, we're sharing 10 of our best tips to get organized using their various $1 storage items.
1. Keep scarves neat with shower curtain hooks.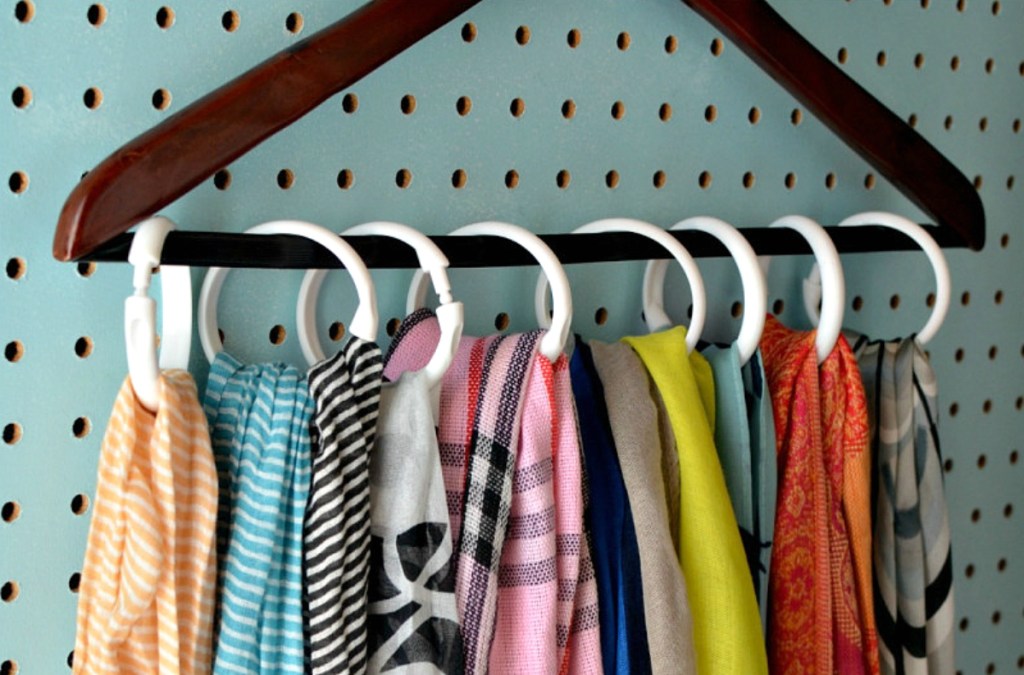 Not sure what to do with all your scarves? Pick up a pack of shower curtain rings and hangers to create a simple and effective way to keep your scarves organized without taking up much room.
---
2. Store crayons in soap containers.
Dollar Tree has a plethora of storage containers in various sizes and colors! Consider placing crayons or small toys in snack/veggie containers with lids or travel soap containers so you can easily grab them when you're on-the-go and throw them in your purse or diaper bag – they're great for traveling, too!
---
3. Use stacking bins under the sink.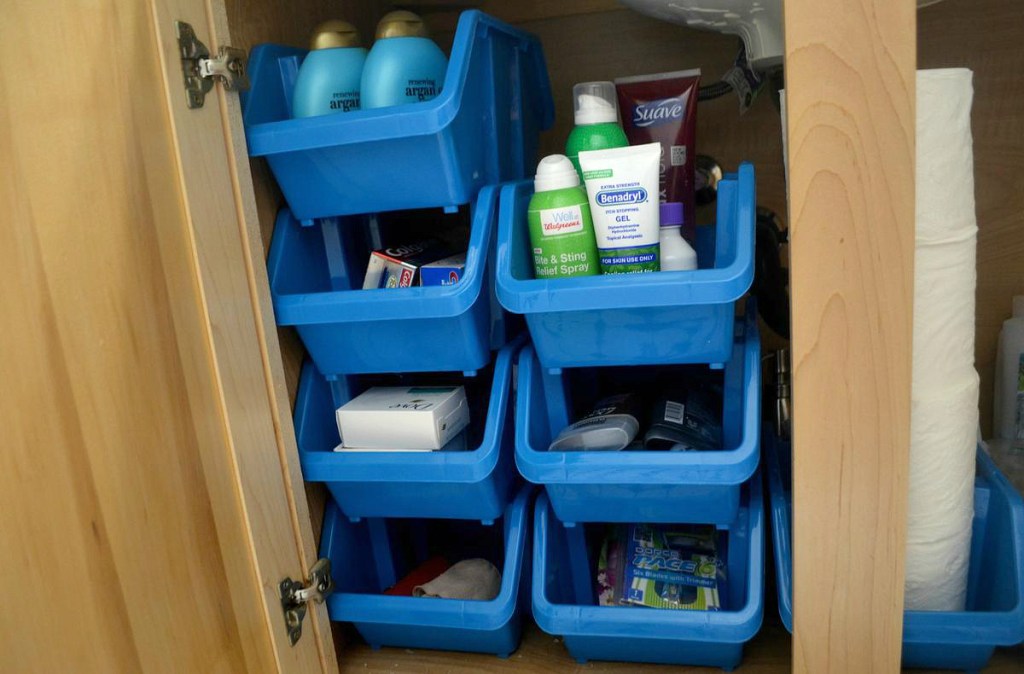 These colorful bins are great for using under the bathroom or kitchen sink to hold miscellaneous hair products, razors, soap bars, medicines, facial care products, sponges, dishwasher tabs, and more!
---
4. Organize sock drawers with fabric bins.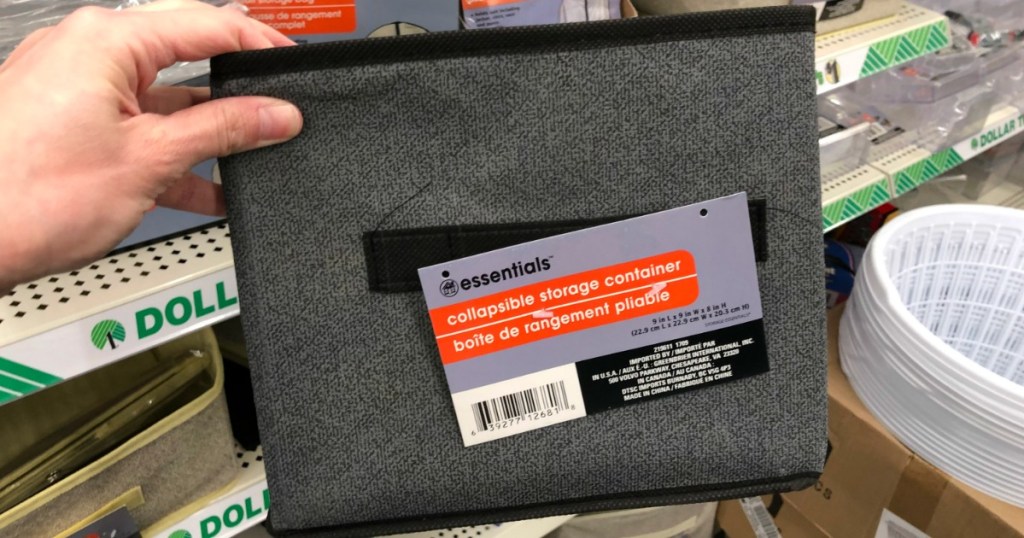 These fabric collapsible storage containers may get overlooked at Dollar Tree, but we love them for keeping our kiddos sock and/or underwear drawers neat and tidy. Plus, when it's laundry time, the kids can just grab the bin out of their drawer and easily load it up in the laundry room!
---
5. Keep loose cords in toothbrush holders.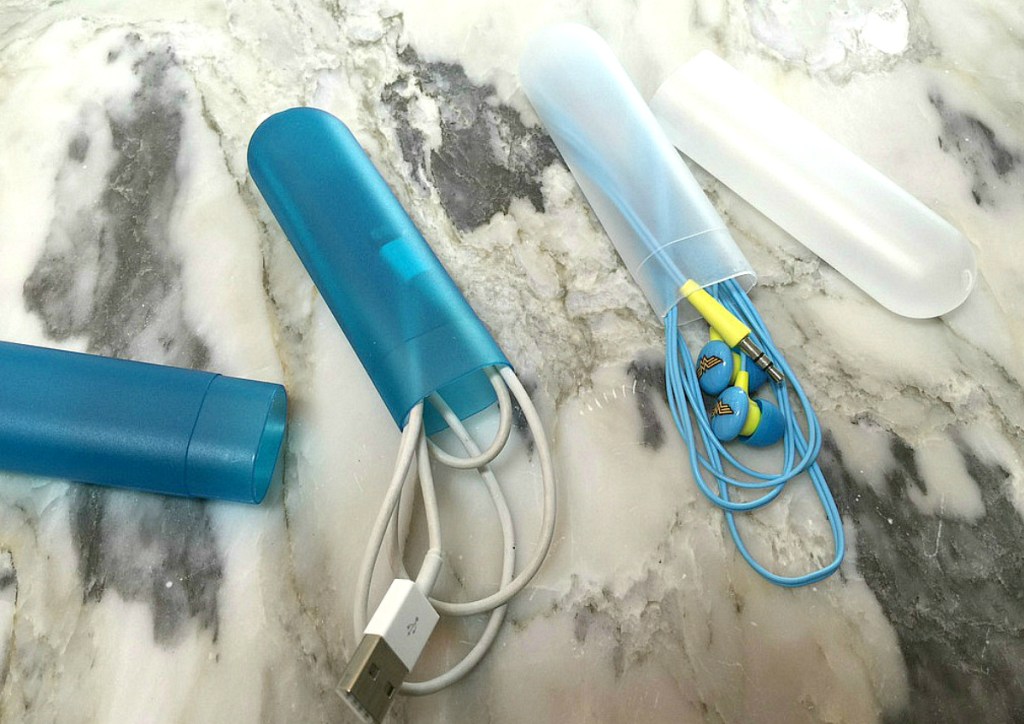 Tired of finding random cords around the house and not sure who's they are or what they go to? Keep track of charging cables, earbuds, and other cords in toothbrush holders (or eyeglass carrying cases) and label them with the contents. This makes traveling a breeze as the holders fit nicely in all bags!
Dollar Tree's eyeglass carrying cases are also nice for holding bulkier cables/cords as they have space in the top and bottom of the case. They also snap shut so they keep things securely inside the case.
---
6. Store winter boots upright with pool noodles.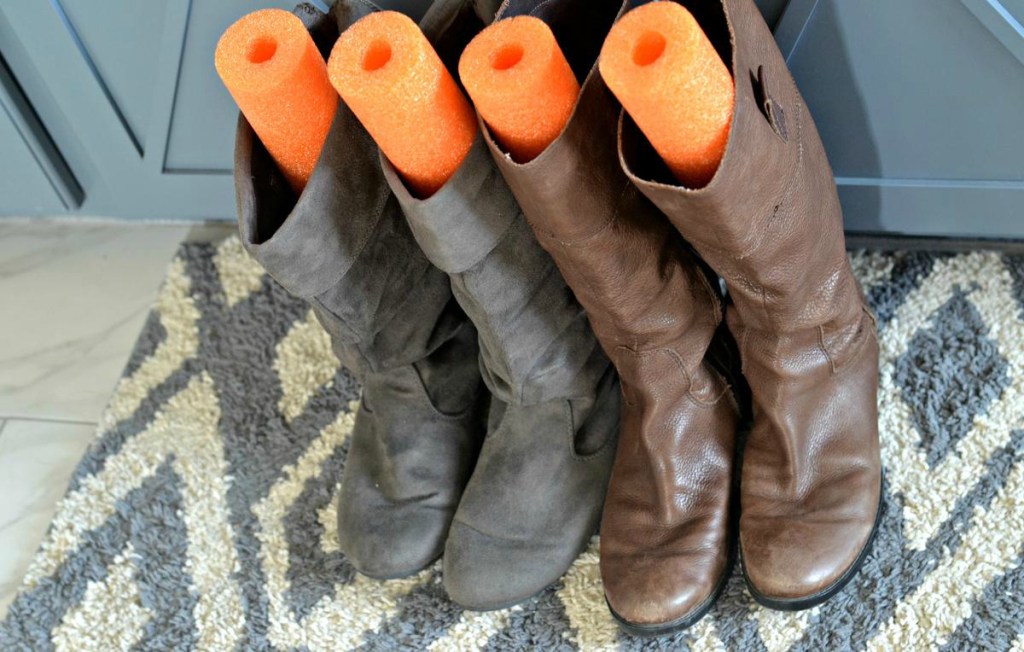 Have boots that tend to lop over? Keep your winter boots upright in the closet with pool noodles – just cut them to size and place inside the boots during the summer months to help them hold their shape.
---
7. Keep summer toys in mesh laundry bags.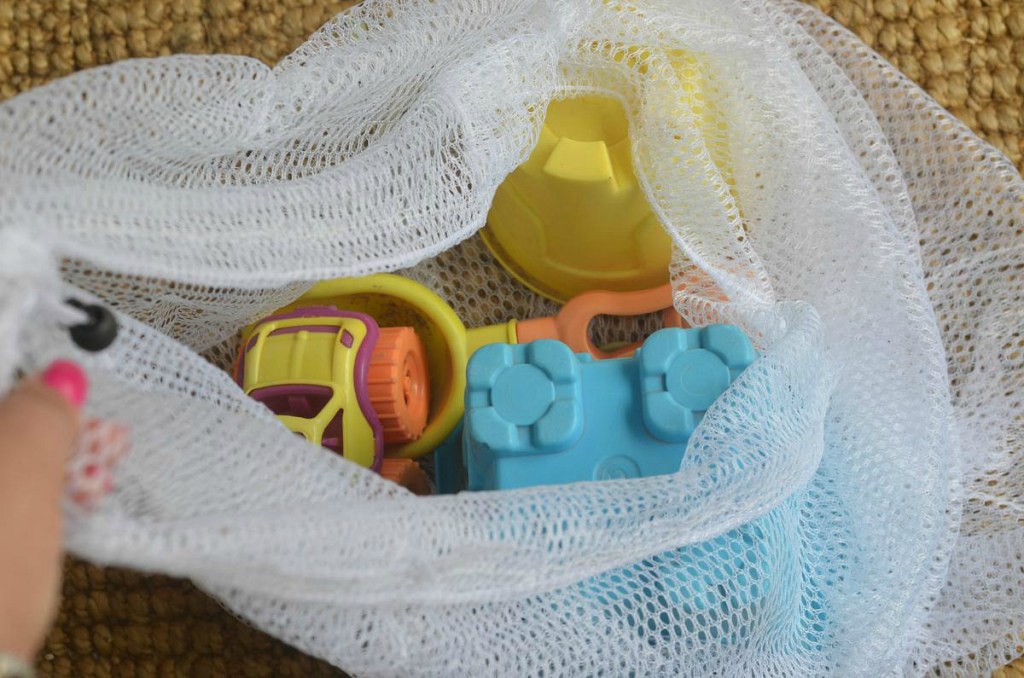 One thing about the beach is that sand… gets …everywhere. Keep those sand toys in mesh laundry bags at the beach so you can shake out the sand before packing in the car instead of bringing it home with you.
---
8. Display jewelry with a metal cooling rack.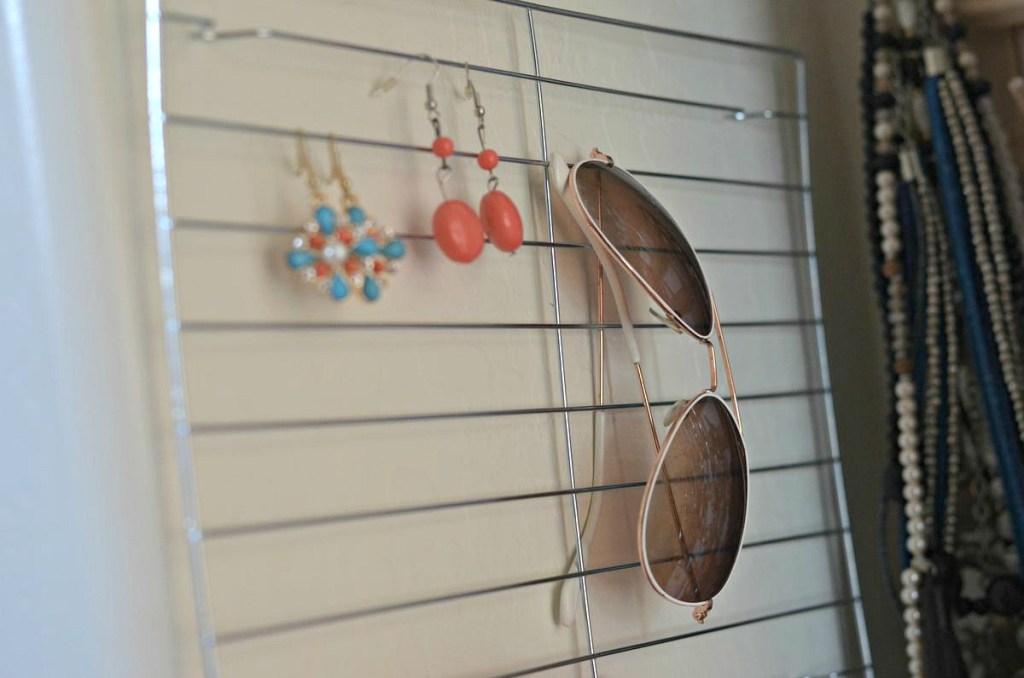 Make your own frugal jewelry holder! Just pick up a pack of two metal cooling racks for a buck, hang it on the wall, and then you'll be able to easily display and organize your earrings, sunglasses, necklaces and more.
---
9. Store essential oils using makeup organizers.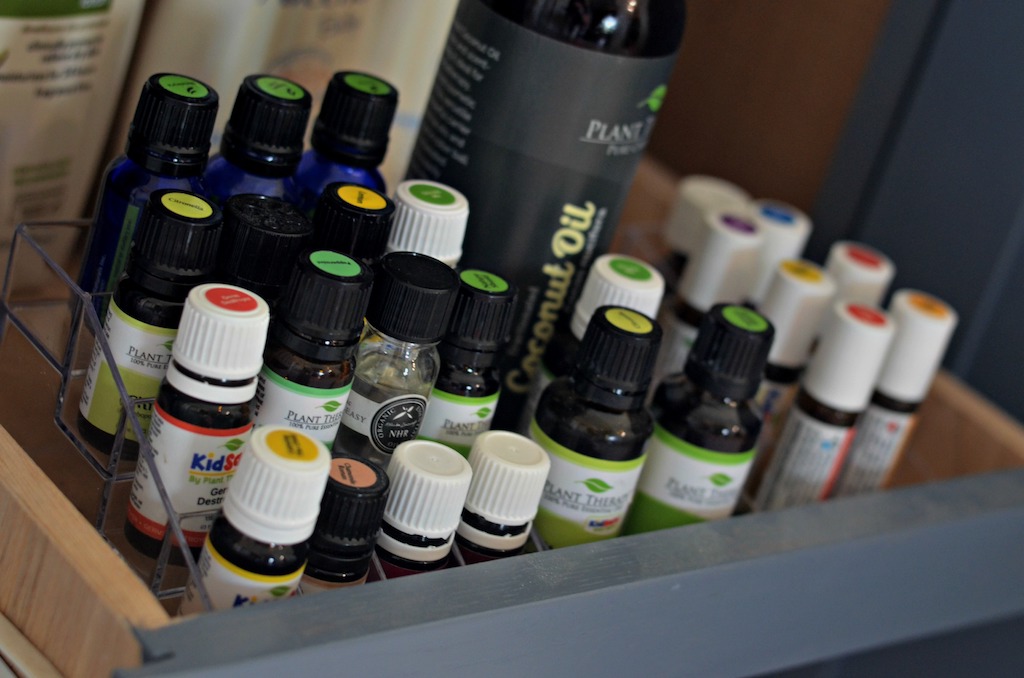 Have a lot of little essential oil bottles laying around the house? Keep them organized with a clear makeup organizer at Dollar Tree. There are several different shapes and sizes to choose from, too!
---
10. DIY movie night bins with shower caddies.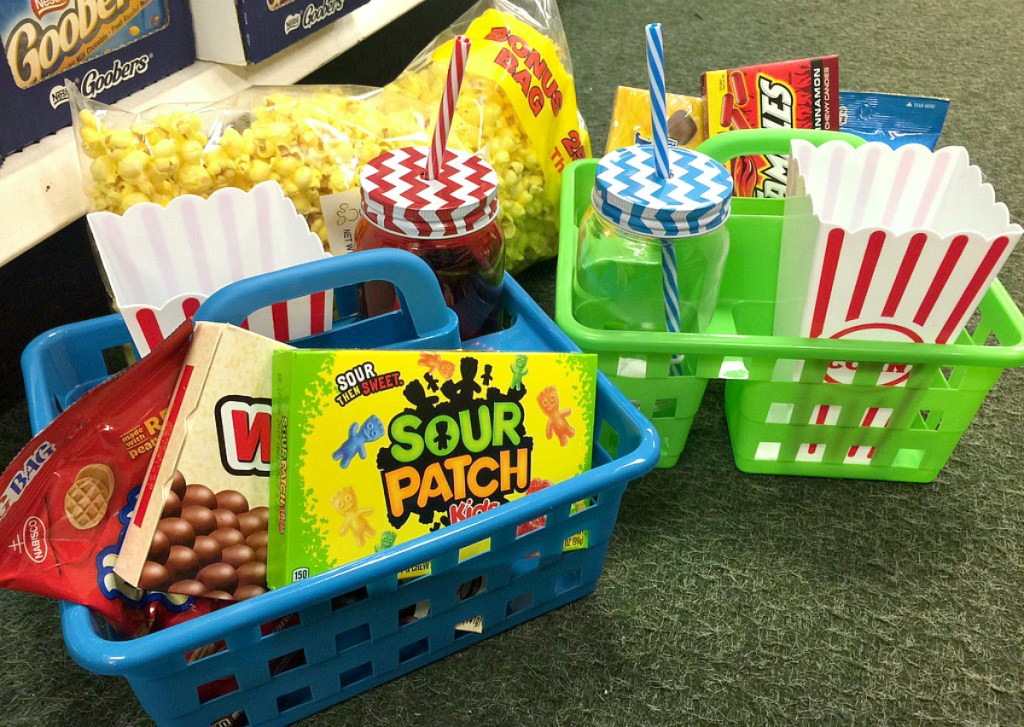 Make movie night fun and personalized for each family member! Grab some $1 divided caddies, a few designated popcorn containers, and plastic/mason jar tumblers with straws and fill them with treats that each person enjoys. Wash & reuse these items time and time again to make every movie night fun!
---
Mary (mary@hip2behome.com) is a stellar content creator who runs on chocolate, caffeine, and clearance deals.