The Ultimate Guide to Caring for Succulents (and Which to Buy)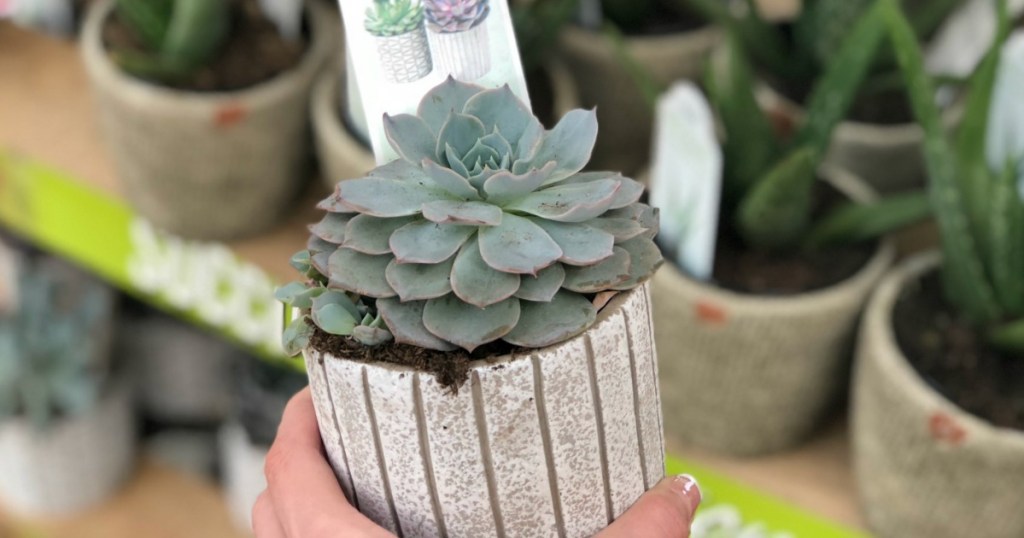 Thanks to their ease of care, and cool, modern appeal, succulents have been growing in popularity. We've pulled together this ultimate guide to succulents, including where to buy the right ones for you, how to water your succulents, the proper soil for your plants, why your leaves may be falling off, and more.
---
1. What are succulents?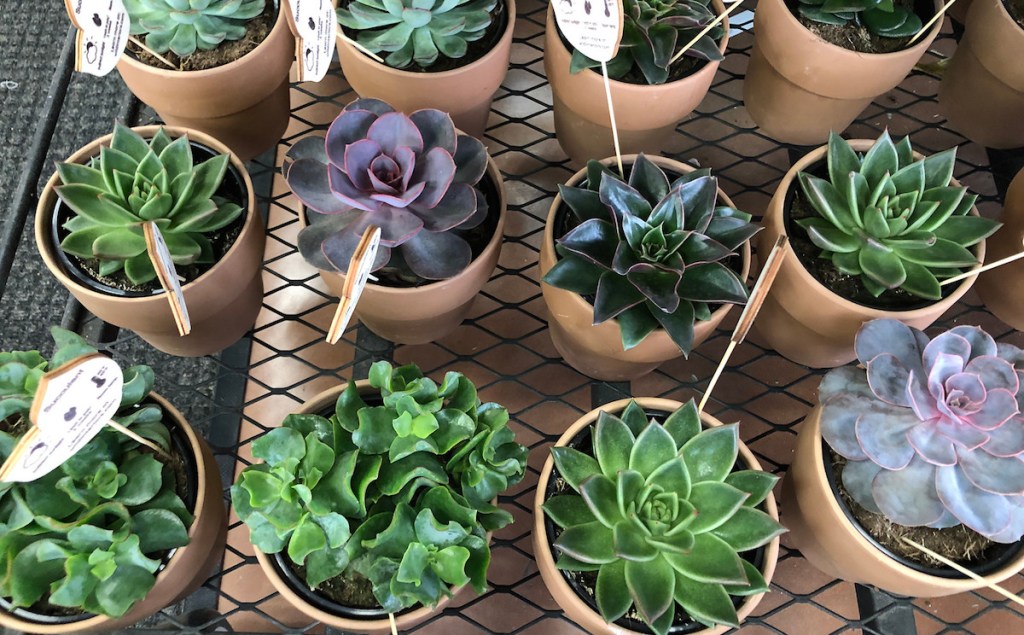 Succulents are amazing plants! Unlike many plants that need to be watered frequently, succulents store water in their leaves which allow them to go for long periods without being watered. They thrive in dry climates, and for people who don't have a green thumb, these are by far the easiest live plants you could keep around the house.
Their exotic shapes and laid-back vibes are two huge reasons for their popularity! Plus, they come in so many shapes, sizes, and colors, providing endless decor options around your home. We love 'em!
---
2. Do succulents clean the air?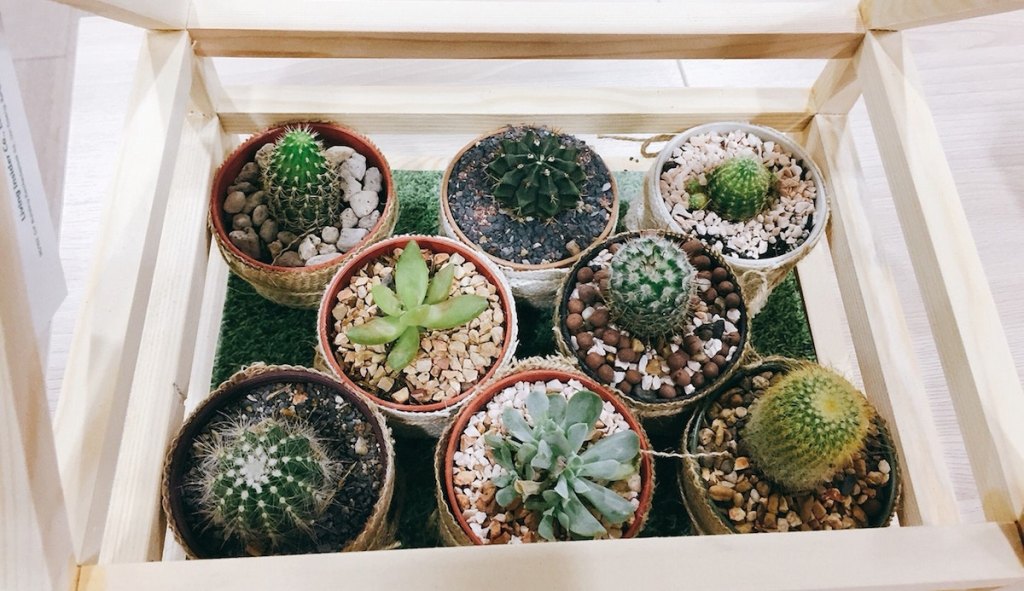 Yes! Succulents are just like any living plant and use the carbon dioxide that we exhale to produce clean oxygen – which ultimately creates breathable air. Without this process, neither plant nor humans could exist! When we inhale and then exhale, the oxygen into our body releases carbon dioxide, which returns the favor for succulents. Talk about a perfect match, huh?
Did you know: The human body is about two-thirds oxygen, which powers vital processes in our body, like brain function, blood circulation, breathing, and metabolism.
---
3. Are succulents perennials or annuals?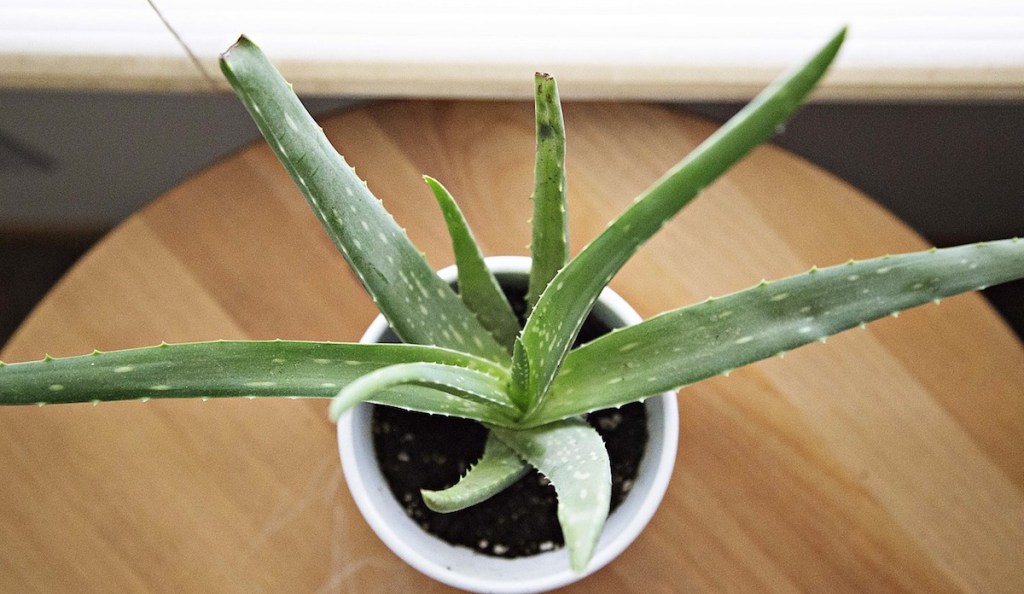 There are two types of plants, annuals, and perennials. Annual plants complete their entire life cycle and die within one year. Perennials live for three or more years and typically flower during the second year of growth.
While there are both annual and perennial succulents, perennials are the most common among all the species. Many hardy succulents even go dormant in the winter and can survive the cold and frost. This makes them ideal for outdoor and indoor gardeners. Some common perennial succulents are Sempervivum, Echeveria, Aloe, and Aeonium – just to name a few!
---
4. Which soil is best for succulents?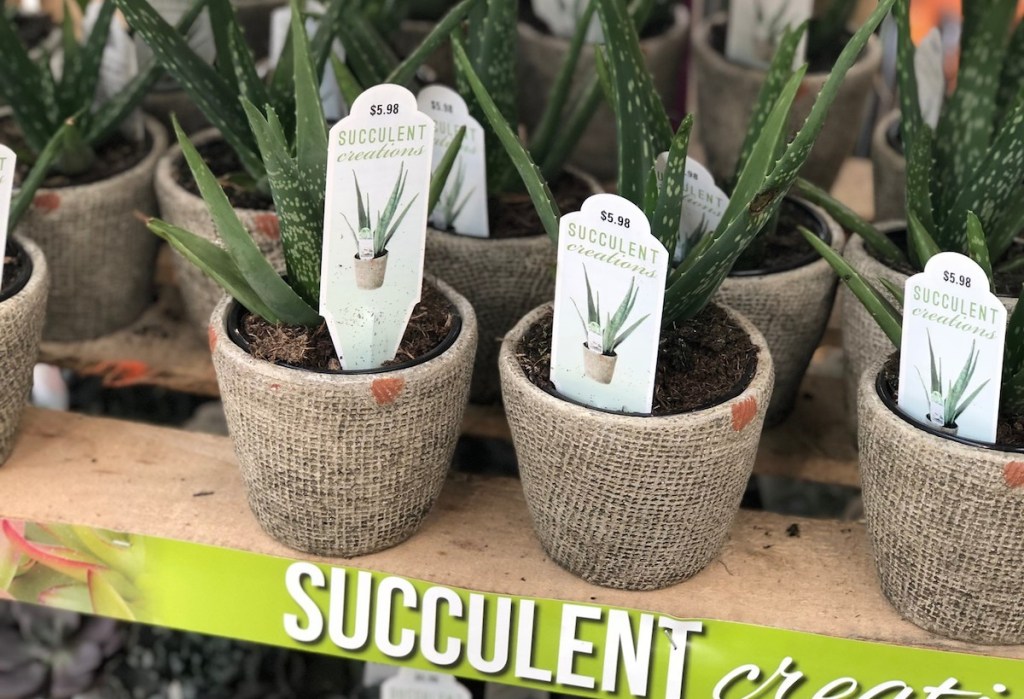 Because most nurseries plant their succulents in soil that's too rich and retains too much moisture, repotting your succulent from day one is crucial.
Scoop up some fast draining soil, like Miracle-Gro Cactus Palm Citrus Potting Soil, which is perfect for succulents and the dry environments they thrive in. Adding up to 50% desert sand to your potting soil will also help prevent against compaction and overly-dense soil.
Hip Tip: If planting your succulents outside, use the same type of soil and place your succulent in an area of your garden that rarely gets moisture.
---
5. What kind of planter should I use for my succulent?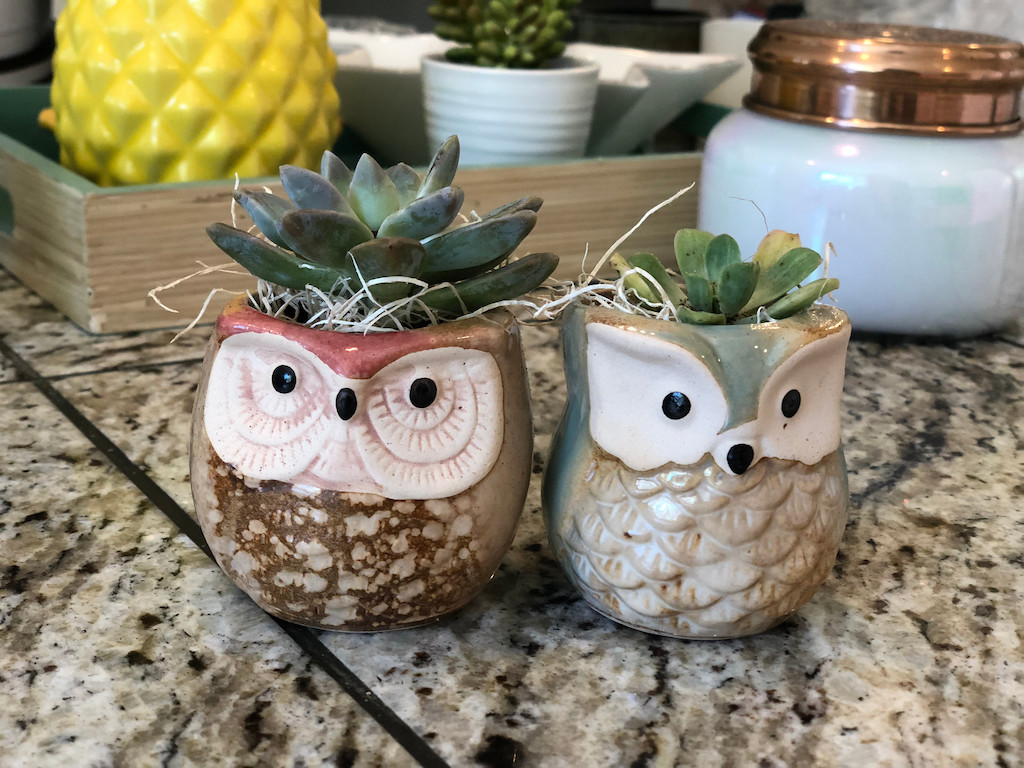 Whether you love succulents in plain terracotta planters, these adorable owl planters, or in easy-to-decorate table centerpieces, re-pot your succulent in fresh soil. Make sure your container's drainage hole is at least 1-2 inches larger than the nursery container it arrived in. To make the perfect home for your succulent, fill the bottom one-third of the container with your soil mixture, then position your plant inside and backfill with more soil mixture until the pot is full.
Hip Tip: While glass containers like mason jars and terrariums are really chic and fashionable, they're not a great long-term potting solution for succulents. This is because they don't allow the roots to breathe and can cause root rot over time.
---
6. How much light does my succulent need?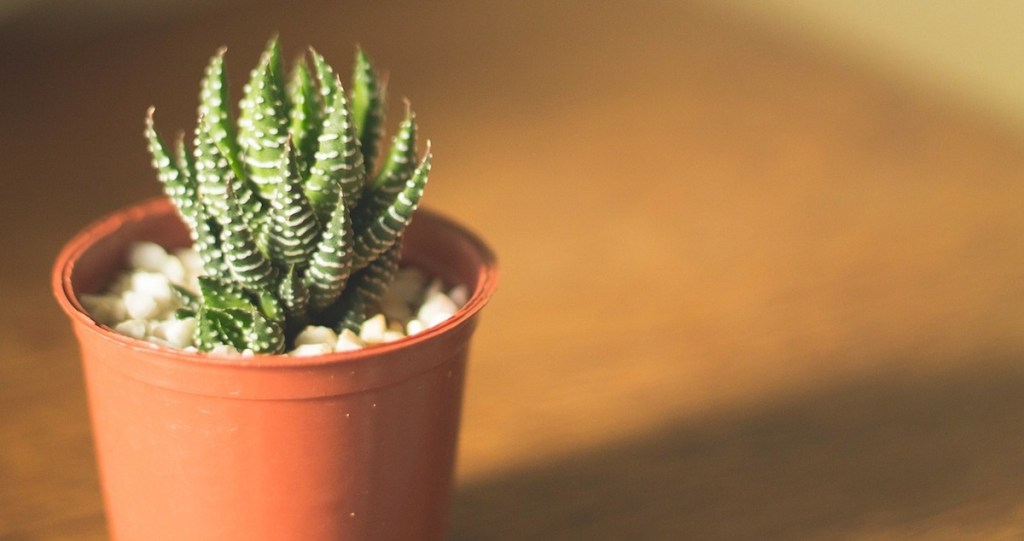 Most succulents need at least 4 to 6 hours of sunlight per day. For indoor succulents, the most ideal places in your home are near a window that faces south or east since those have the most sunlight on average. Avoid north-facing windows or shady corners that will be too dark. For succulents planted outdoors, keep them in filtered light under a tree or other shade screen.
If your plants aren't getting enough light, you might see them leaning into the sunlight or becoming lanky over time. Just like people, plants have the ability to let you know when something's wrong. For instance, a succulent getting too much light may turn yellow, orange, or even red.
Hip Tip: If you've accidentally placed your succulent in poor lighting and need to move it into a brighter location, be cautious. Suddenly moving your plant into bright sunlight can roast it. For best results, gradually move your succulent from shade to sun one phase at a time. (Varieties most at risk for sun damage include solid green, pale, or variegated succulents.)
---
7. How much water does my succulent need?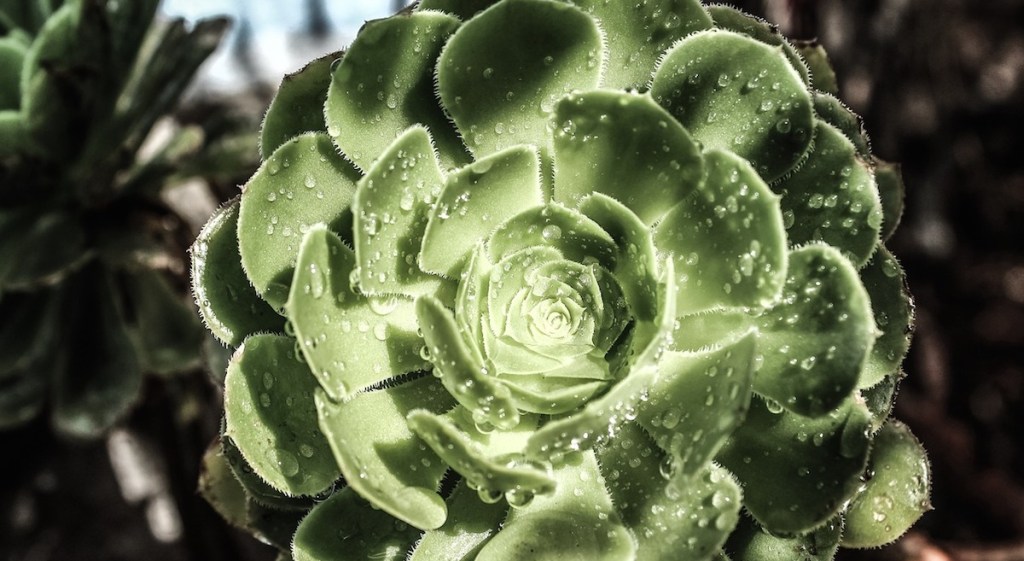 The top mistake many people make with succulents (and a lot of plants in general) is overwatering them. Succulents thrive in dry climates, so they don't need to be watered very frequently. And since you've likely transplanted them to the proper soil (as mentioned above), they're pretty easy to maintain.
When watering, saturate the soil enough that the water flows from the pot's the drainage hole. Proper drainage is necessary for succulents to avoid overwatering, root rot, and disease. The next time you water will depend on the soil. If the soil hasn't had the proper time to dry out completely since your last watering, wait and continue checking until it feels completely dry.
---
8. How often should I fertilize my succulent?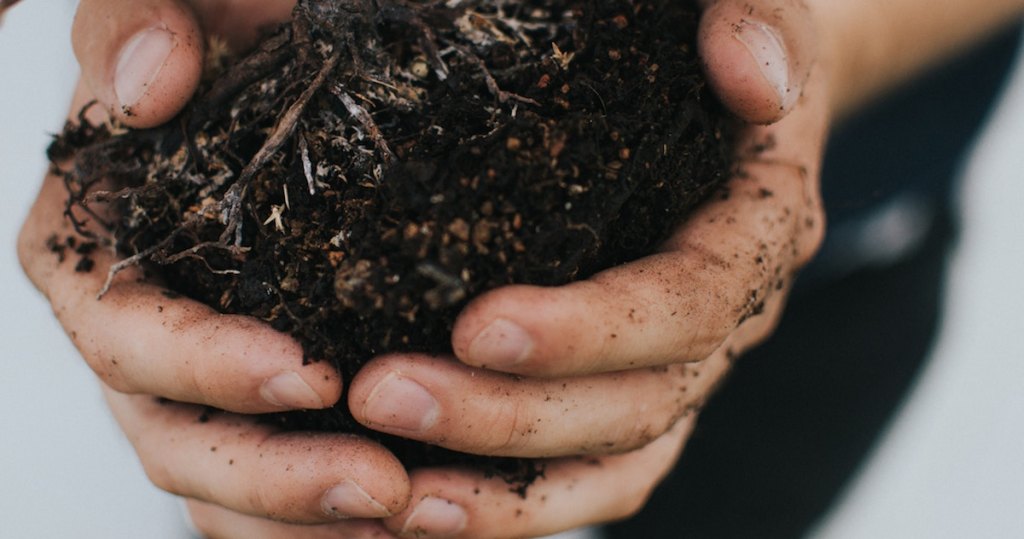 Over time, soil loses the nutrients it provides to the plant. Therefore, they'll need to be fertilized and occasionally re-potted. Succulents should be fertilized once or twice per year for best results. Since succulents generally go dormant in the winter, they'll benefit from spring fertilization when new growth is ready to begin.
Hip Tip: Experts recommend using a balanced, all-purpose, water-soluble fertilizer (like 8-8-8 or 10-10-10) diluted to half the strength recommended on the package instructions. You could also use Miracle-Gro Succulent Plant Food.
---
9. Why are the leaves falling off of my succulent?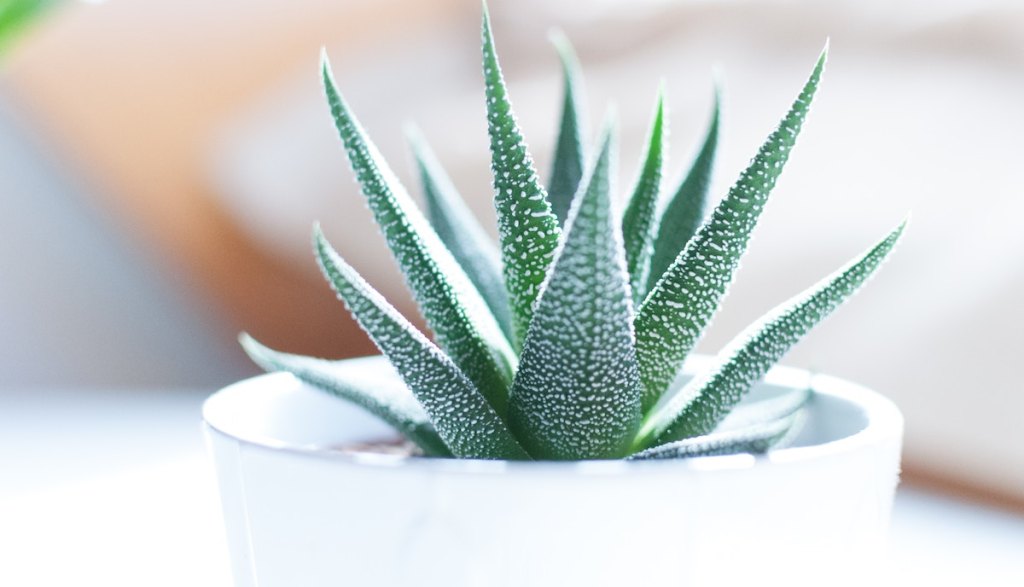 Something many inexperienced succulent owners may experience is the loss of lower plant limbs. This often makes people feel like they're doing something wrong or that their plant is dying. This is not normally the case!
Like many live plants, the lower leaves (i.e., the ones closest to the potting mix), will eventually shrivel up and fall off. This is normal and nothing to worry about. The only time you should worry is if the upper leaves are dying, which could symbolize a few different things (overwatering, pests, or disease).
---
10. Where can I buy succulents?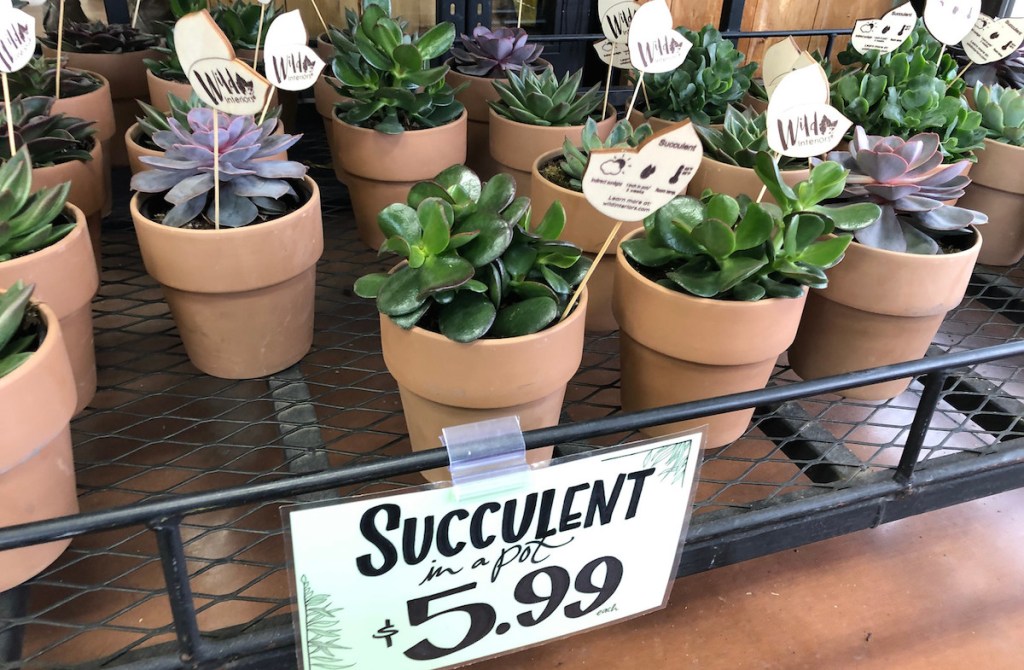 Succulents are so popular right now that you can find them anywhere from your national grocers to Amazon.com. We even have the scoop on where to find gorgeous faux succulents for our non-gardening friends.
My favorite places to buy live succulents:
Fat Plants San Diego Succulent Plant. This California licensed nursery and grower guarantees fully rooted plants and always has a great variety.
Succulent Studio Plants. Grown with the best organic media and fertilizers, this unique monthly subscription sends you beautiful & seasonal succulents straight to your door.
The Home Depot. A tried and true name brand store that always has a great selection of succulent species.
---

My favorite faux succulents:
---
Sara (sara@hip2behome.com) loves sharing decor that inspires people on a budget and finds joy in traveling to new places.
---