Williams-Sonoma Copycats Without the Big Price Tags & All the Same Style!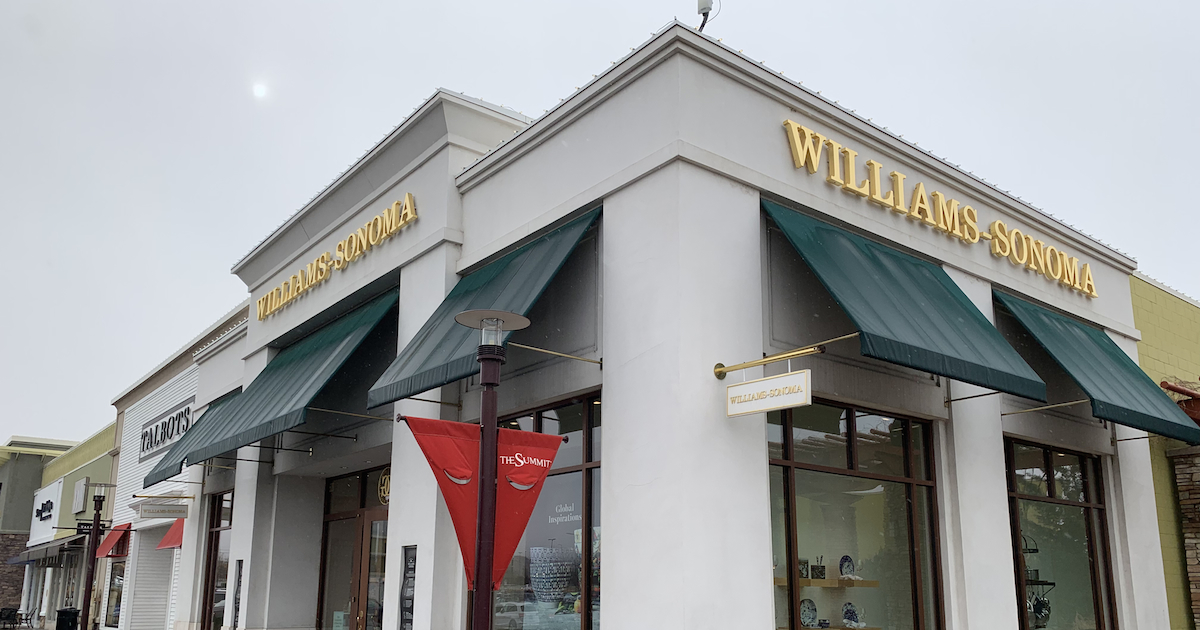 My kitchen loves Williams Sonoma.
But my wallet does not appreciate when I shop there, that's for sure! Williams Sonoma's stunning and classy kitchen (and now even home decor and furniture) comes with some seriously hefty price tags that leave me crying more than the white onions I cut last night for dinner! 😭
I was so excited to find these copycat items that have just as much style and elegance as all my favorite Williams Sonoma finds – but for significantly LESS!
---
1. Marble utensil holders
Add a touch of class to your kitchen with these marble utensil holders.
For the price of the Target holder compared to this Williams Sonoma option, you'll be tempted to buy one for your kitchen as well as a friend's!
---
2. Olivewood cooking spoons
These spoons are tough enough for cooking and beautiful enough for serving. Though Amazon's set shown has three utensils rather than four, the price simply can't be beaten. Plus, they have additional styles for flipping pancakes and crêpes!
---
3. Copper tea kettles
These gorgeous tea kettles are identical from top to bottom and only vary slightly in their shades of copper. This is an unreal steal and will add so much character to any kitchen.
---
4. Decorative pie pans
While I can't help but obsess over these gorgeous stacking pie pans from Williams Sonoma, I also found a stunning pie pan option from Target (just in case you don't need three new pie pans for your current bakeware collection).
Its beautiful, curvy lines and dotted stone detail make this pan look like it came straight from the Williams Sonoma line!
---
5. Kitchen apron
Both aprons are built to last, but you can scoop up one of these linen bib aprons on Amazon for a fraction of the cost compared to the Williams Sonoma apron. And this Amazon apron even comes in six beautiful neutral colors, making it the perfect accessory to complement any chef!
---
6. Kitchen mats
These popular memory foam mats are great to have under your feet wherever you may be standing for long periods of time – but you don't need to shell out the big bucks for them!
Compared to this Williams Sonoma Wellness Mat, Amazon's more affordable GelPro mat is $100 less and comes in a whopping 35 different colors and 3 different sizes!  
Hip Tip: Have a Costco membership? This anti-fatigue mat also came highly rated by our readers!
---
7.  Pots and pans
Impress your company and add a statement to your kitchen when cooking with these gorgeous red cookware sets. For the low price of Amazon's cookware set, you could buy four and still spend much less than Williams Sonoma set!
---
Did you know Williams Sonoma has a "Home" brand?
Check out these bonus look-a-like finds! 
8. Decorative mirror trays
I promise these are two different trays – really! I can't get over the similar designs of these stunning gold pieces, but I'm especially loving the antique finish on the much more budget-friendly World Market tray that's also $140 less! 
---
9. Spindle chairs
These stylish accent chairs only vary slightly in fabric color but otherwise boast all the same beautiful elements. However, I absolutely love the two neutral color options and plush back support pillow available on the Hayneedle chair for just a fraction of the cost!
---
Which copycat find do you need to have?
Let me know in the comments below!
---
Sara (sara@hip2behome.com) loves sharing decor that inspires people on a budget, living a healthy lifestyle and finds joy in traveling to new places.  
---
Ready for more? Our fav copycat finds from Restoration Hardware are going to leave you speechless!