Ready to Organize Your Pantry? Watch for These Durable Clear Baskets with Handles at Big Lots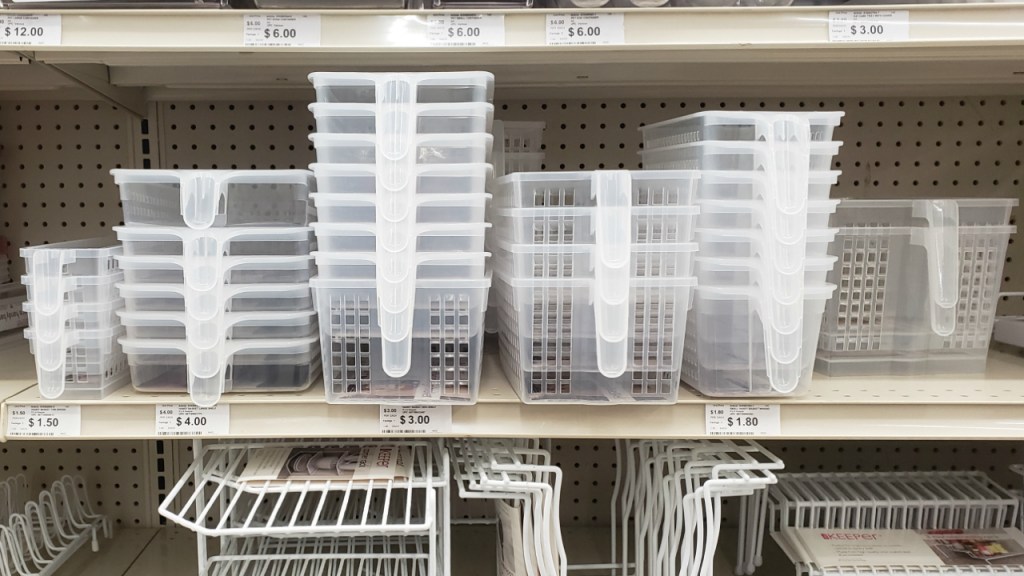 When it comes to pantry organization, baskets are one of our favorite tools to keep everything neat and tidy. In fact, we love these Clear Handled Storage Baskets from The Container Store (see why here)! However, they're only available in two sizes and cost $3.99-$4.99 each. But guess what? We recently came across very similar baskets at Big Lots in several different sizes for a fraction of the cost! 🙌🏻
Check out these Big Lots baskets with handles we spotted: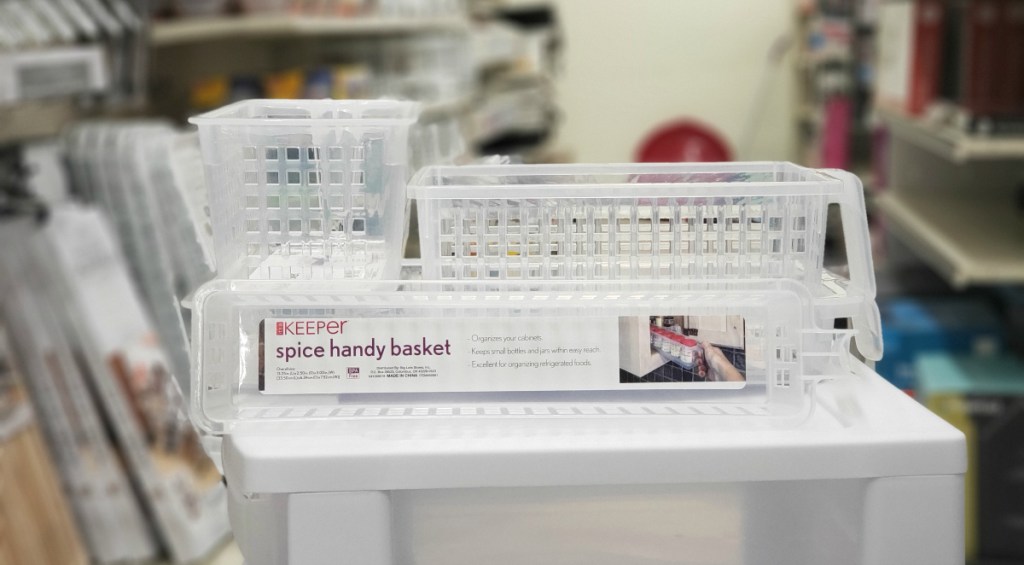 Clear Spice Handy Storage Basket with Handle
Store your secret spices and seasonings in your cupboard or pantry using this convenient basket. Long and shallow construction stores small bottles and jars while the handle on the end allows you to move the basket with ease.
---
Small Clear Storage Basket with Handle
Keep smaller jars and spices within reach using this convenient storage basket! Its small size fits nicely in a cupboard or cabinet as a handle allows you to easily move it in and out of a space.
---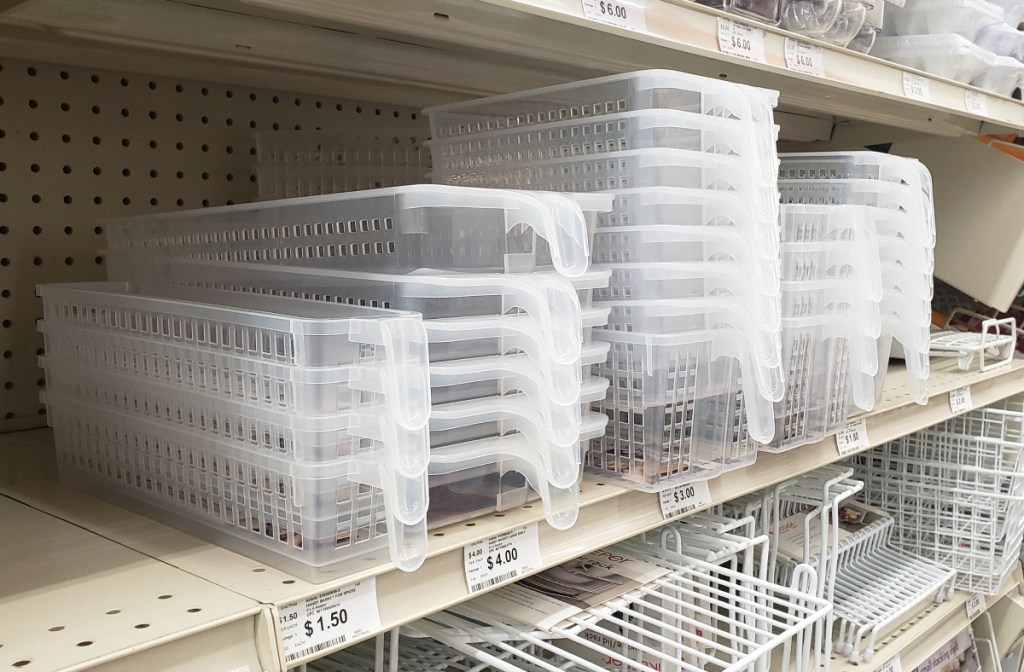 Medium Clear Handy Shelf Basket with Handle
Save room in your fridge or pantry using this fantastic shelf basket! Its clear, shallow design lets you easily identify what's stored as an ergonomic handle design creates ease of use. It's perfect for storing yogurt, bottled beverages, jarred items or alternatively cleaning supplies under a sink.
---
Large Clear Storage Basket with Handle
Keep your kitchen cabinet, cupboard or pantry organized with the help of this convenient storage basket! Ideal for jarred and bottled items, clear and cut-out sides let you see what you're retrieving as the handy handle at the end allows easy movement.
---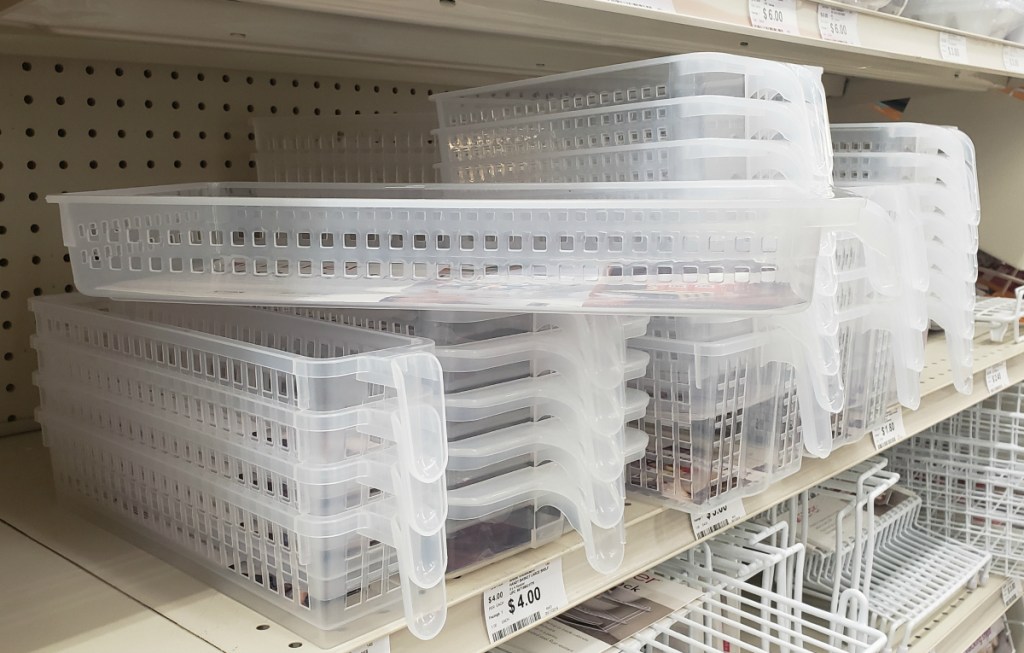 Large Clear Handy Shelf Basket
Tidy up room in the pantry or fridge using this handy shelf basket. Large and shallow size is great for storing juice boxes, yogurt, cans and jarred items as you use the ergonomic handle to easily retrieve what you need.
---
See How Lina Organized Her Messy Pantry With 8 EASY Strategies!