These Beautiful DIY Concrete Planters Cost Less Than a DOLLAR to Make!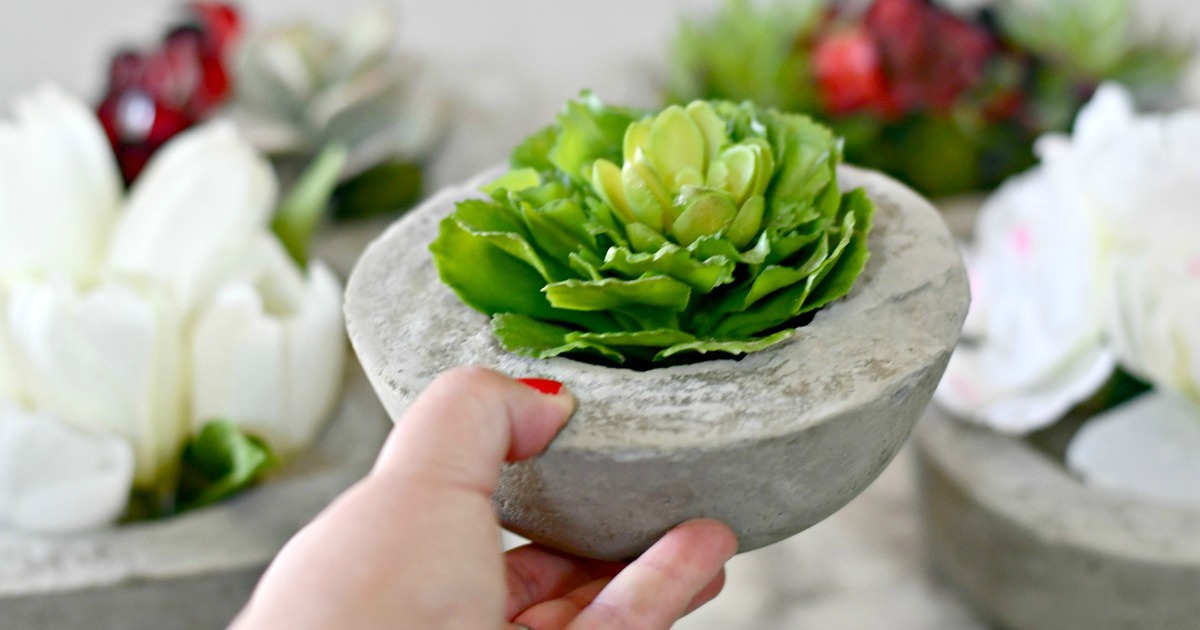 Want a fun and frugal DIY home decor project?
You've gotta try making your own pretty planters using a cheap bag of concrete mix! I love when a project turns out super cute and is also very easy on the budget! 🙌
If you have some patience and a DIY spirit, you'll love making these planters and will want to experiment with different shapes and sizes. This was my first time making concrete planters, and I can't wait to make more!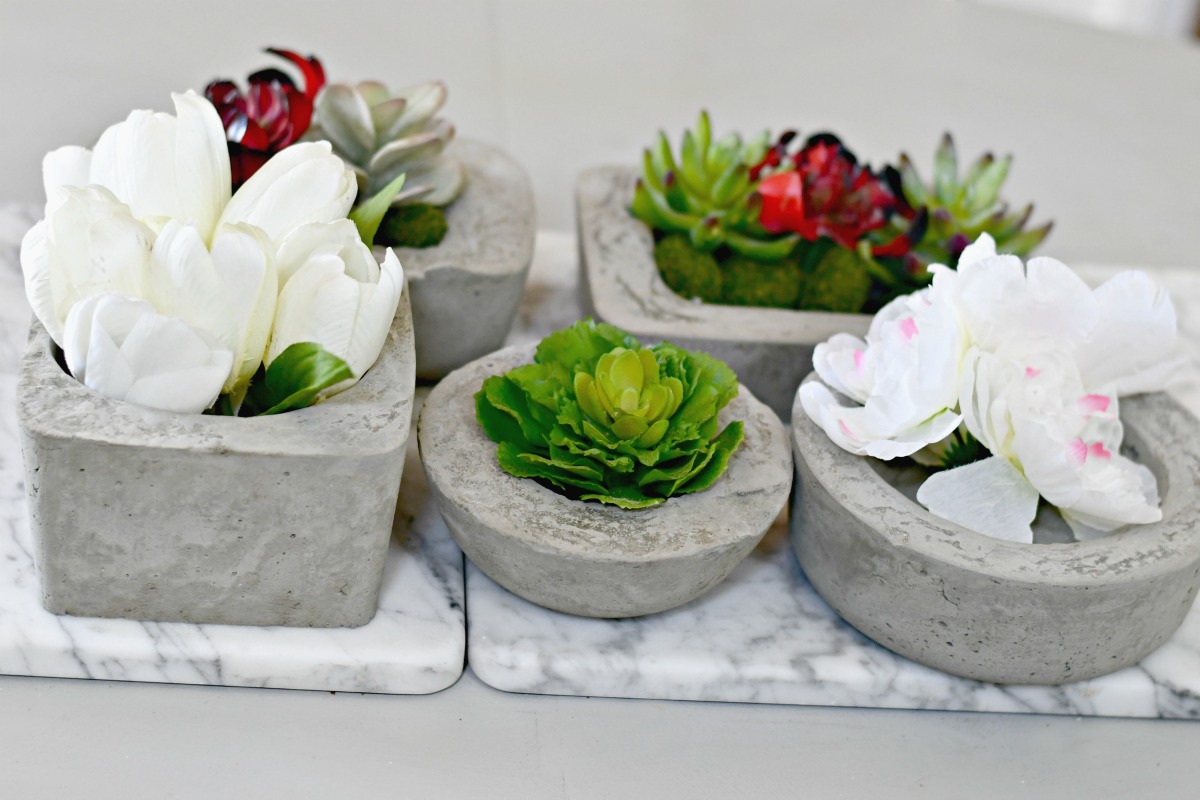 I'm obsessed with how these concrete planters turned out!
They look so on trend and are gorgeous. In my opinion, these DIY planters would make such a thoughtful gift for Mother's Day, Teacher Appreciation, frugal wedding decor, and also a gorgeous way to beautify your own space.
And really, these don't have to be planters exclusively. Other ideas would be to use them as candle holders, to put your jewelry in, or even as a soap tray for the sink. The possibilities are endless!

Grab some inexpensive supplies!
I bought an entire 95-pound bag of concrete mix for about $12, and I have most of it leftover for other projects. I asked the folks at The Home Depot which concrete to use for planters, and they directed me to this Portland cement because it's a finer texture, without the sand and gravel, which produced the look I was going for. Just be sure to take someone strong enough to lift it, as I had to put out a mayday call for hubby to come to rescue me and my heavy concrete mix! lol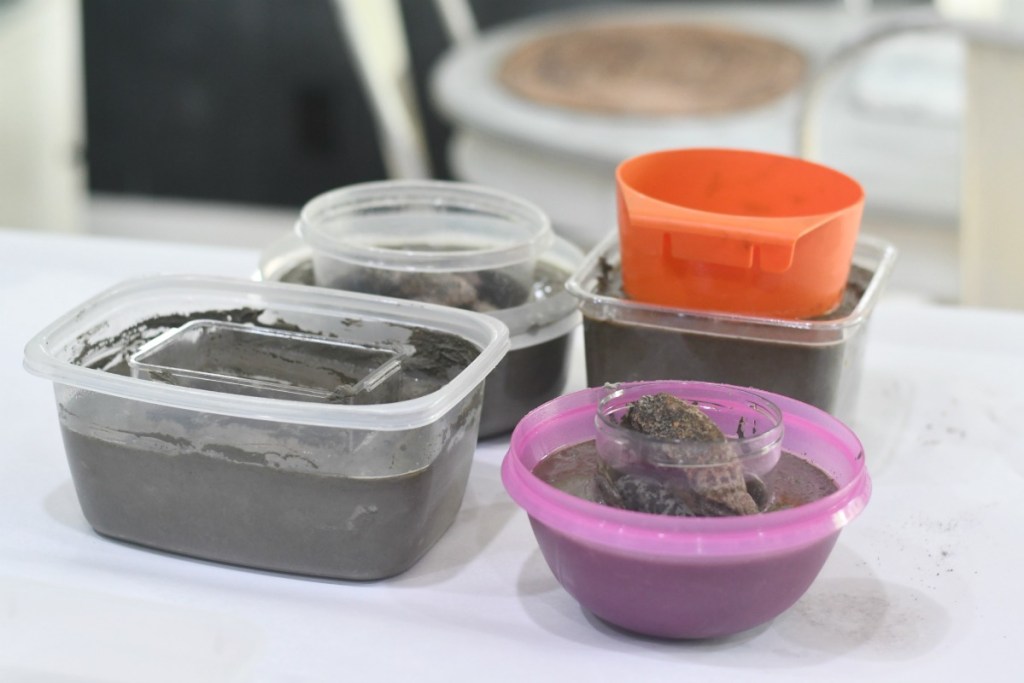 Look around the house for containers!
You'll need to find an item, and then a smaller item to fit inside to make a mold for each planter. For the molds, I used old plastic Tupperware and food containers. These are containers I would not use again for food, so make sure to pick molds you wouldn't miss.
The thrift store or Dollar Tree may be good places to look for molds if you can't find things around the house. Consider using a milk carton, and re-purpose miscellaneous food packaging like sour cream tubs that you could cut away and not worry about destroying would be great, too!  Just make sure the mold is sturdy enough to hold its shape when the concrete is poured inside.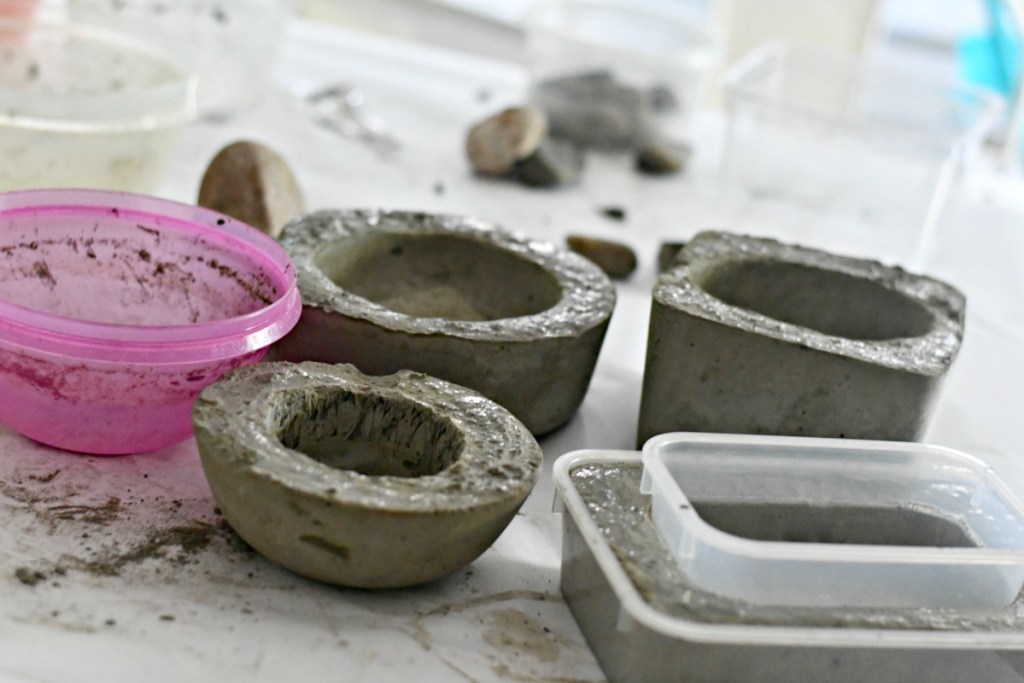 The process is pretty simple but kinda messy, so consider doing this outside.
We are mixing the concrete in a bucket with a shovel, then pouring the mixture into a container, and then stacking the smaller container on top to make a planter mold. You'll want to grab some rocks from outside to place in the smaller bowl or container to weigh it down a bit.
Once dried, overnight, or for about 24 hours, you'll notice that the top rim will be shiny. I rubbed the top with sandpaper to rough it up a bit so it wasn't so shiny, but that is personal preference.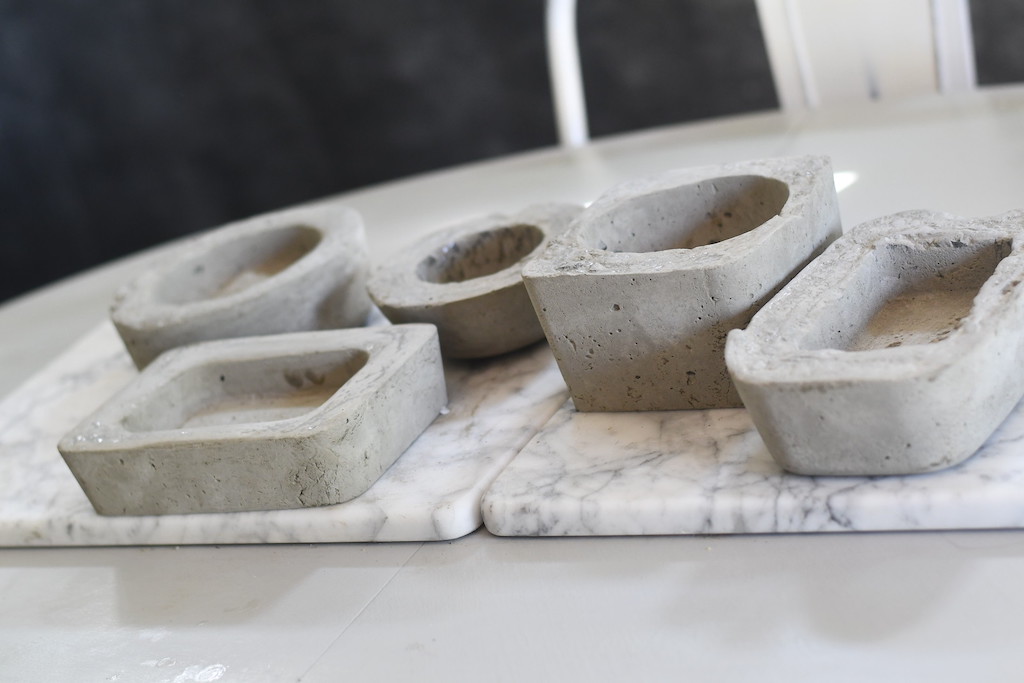 ---
---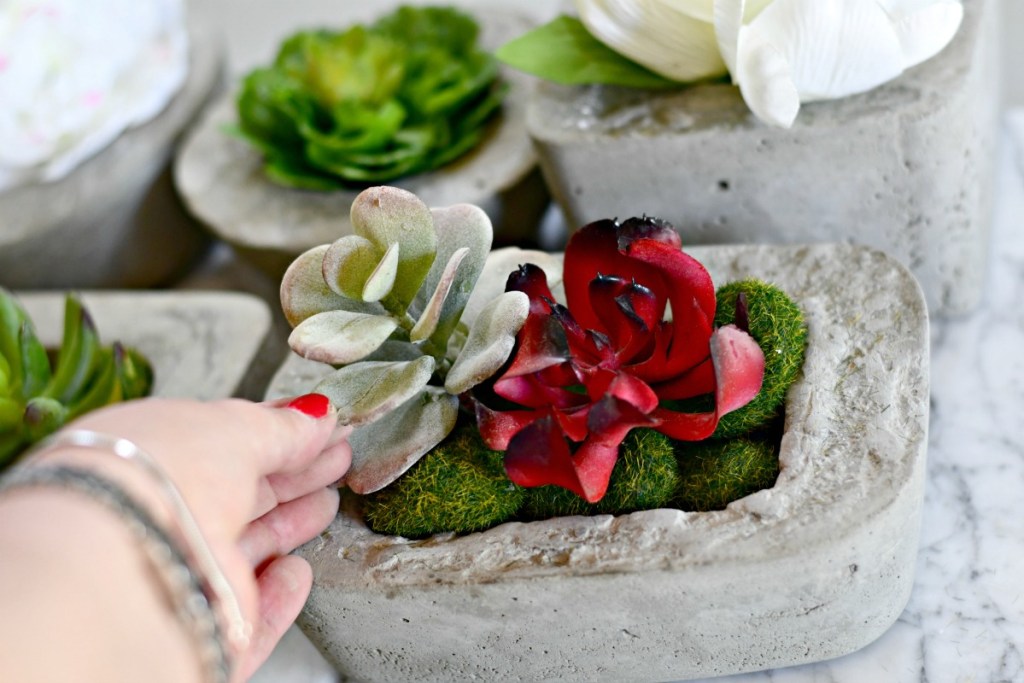 Last step: Fill your planters!
This is the super fun part!  I pretty much raided my stash of faux flowers and succulents to put together these examples. You can find inexpensive faux succulents and the rock shaped moss I'm using (above) at Dollar Tree, which looks super stylish in this cement planter!
Don't want to make your own concrete planters?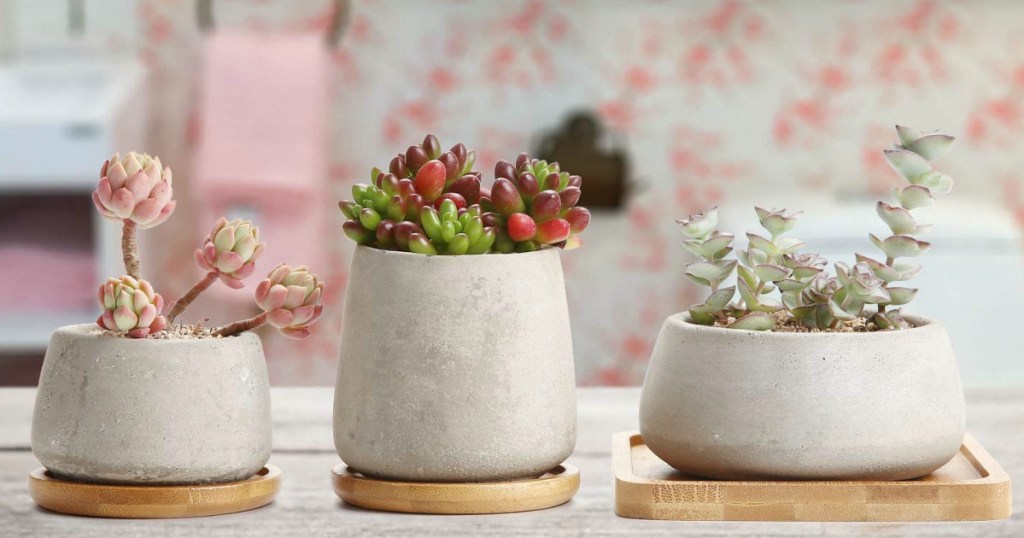 Consider these options:
---
Lina (lina@hip2behome.com.com) loves cooking new recipes, thrift store shopping, and DIY home decor projects.
---