8 of the Most Popular & Best-Selling Dog Beds on Amazon Right Now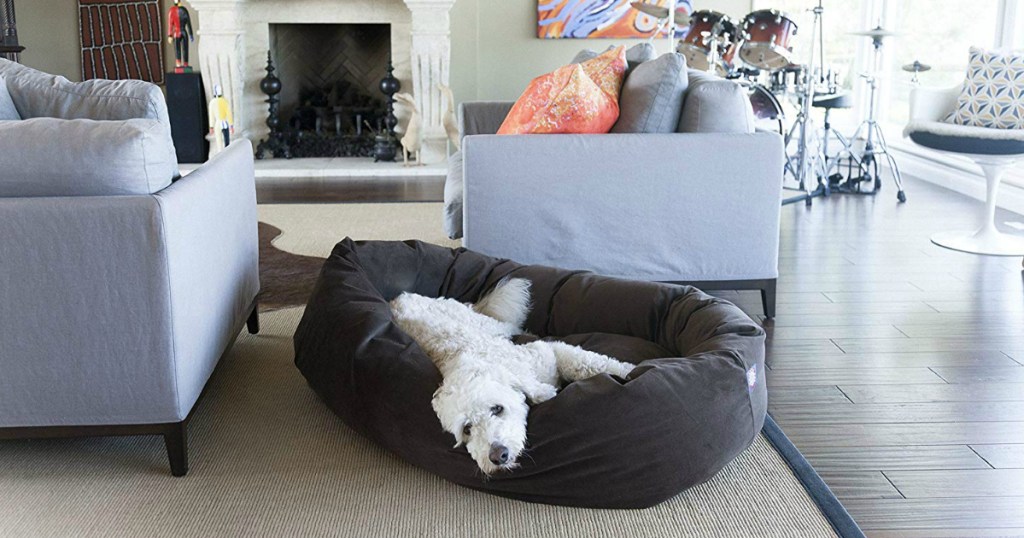 Dogs are part of the family, so why not give them a nice place to rest? 🐶 With an incredible selection of highly rated and best-selling dog beds on Amazon, you can give your furry friend a comfy place to sleep. A dog bed will also help keep your furniture clean and fur-free (because who doesn't love a spotless house?)! 🙌🏻
Check out these top-rated dog beds on Amazon: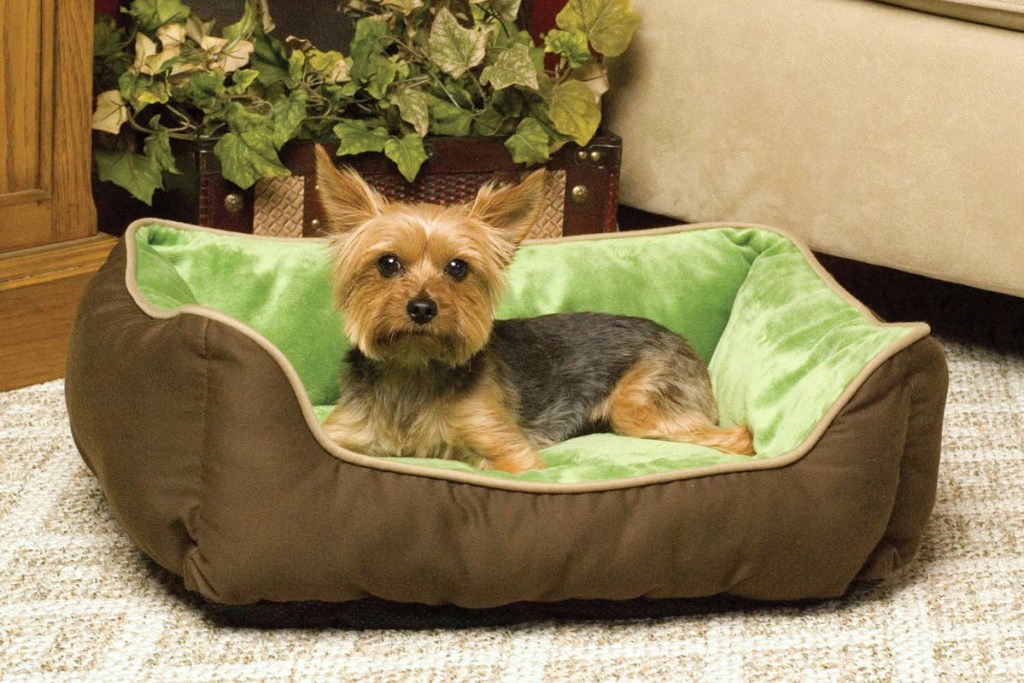 ⭐️⭐️⭐️⭐️⭐️ | 4.7 out of 5 stars
The K&H Self-Warming Lounge Sleeper is one of the most comfortable and stylish self-warming beds. The elevated sides create an ideal resting place for your cat or dog's head, plus they give your pet that added sense of security. The sleeping surface is super-soft, but don't let that fool you… this bed is tough enough to withstand many years of snoozing and relaxation.
---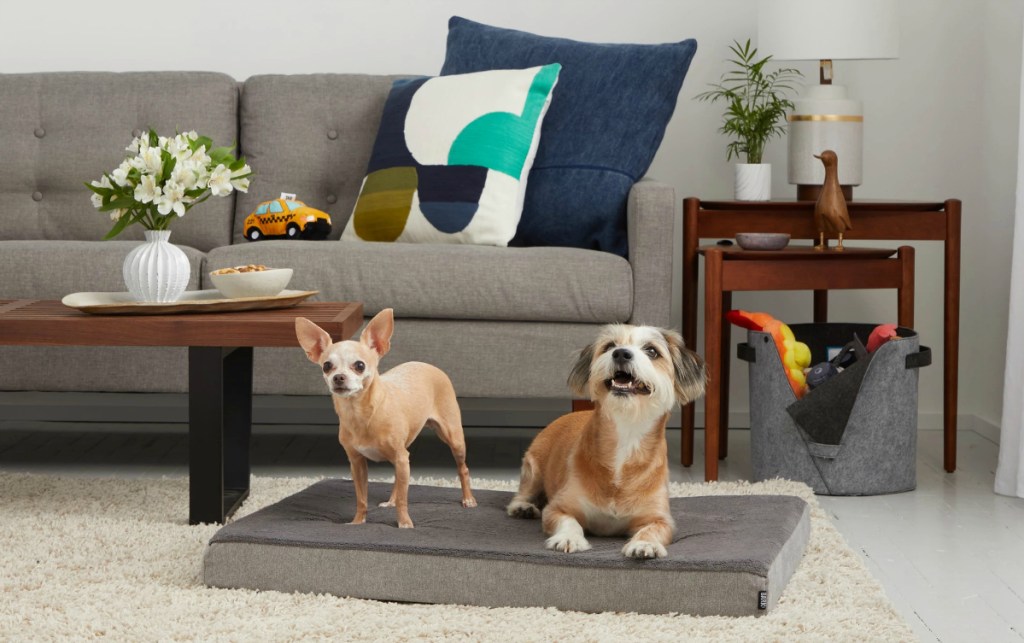 ⭐️⭐️⭐️⭐️⭐️ | 4.7 out of 5 stars
This BarkBox memory foam dog bed is so cozy and supportive that your dog will never want to get out of bed. The thick memory foam base supports your dog's joints and pressure points; great for all dogs, but especially those with arthritis, recovering from surgery, or other mobility issues.
---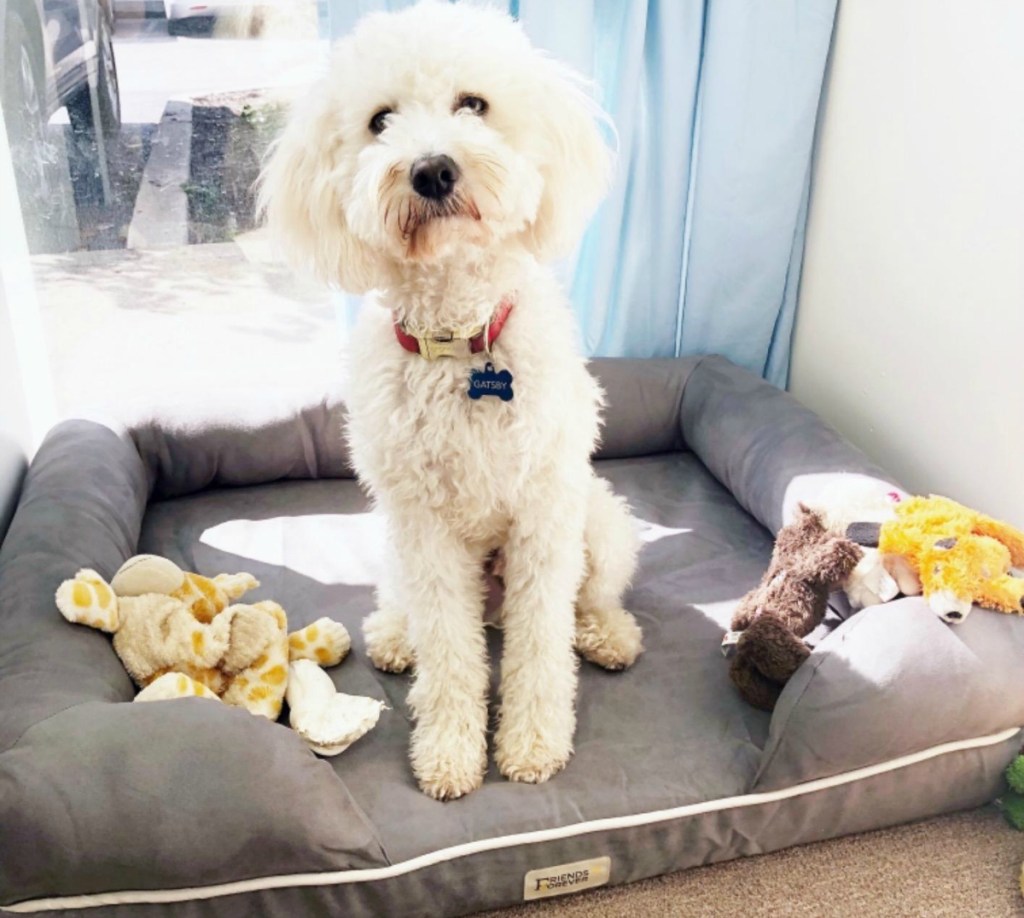 ⭐️⭐️⭐️⭐️⭐️ | 4.7 out of 5 stars
Provide your dog a solid night's sleep with this luxurious, durable orthopedic bed. Made with baby mattress grade memory foam base, it is proven to give your dog exceptional comfort, even for dogs with joint pain and arthritis.
---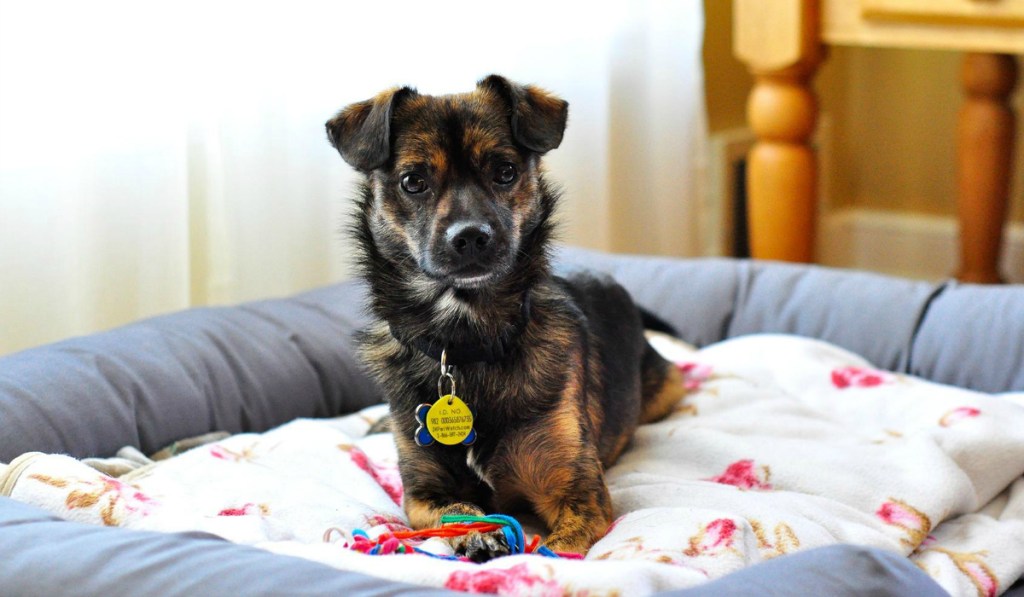 ⭐️⭐️⭐️⭐️⭐️ | 4.6 out of 5 stars
The PetFusion Ultimate Dog Lounge features an attractive, modern touch that blends in seamlessly to your home. Premium materials, quality construction, and smart features set the Ultimate Dog Lounge apart from the crowd and provide excellent value for your money.
---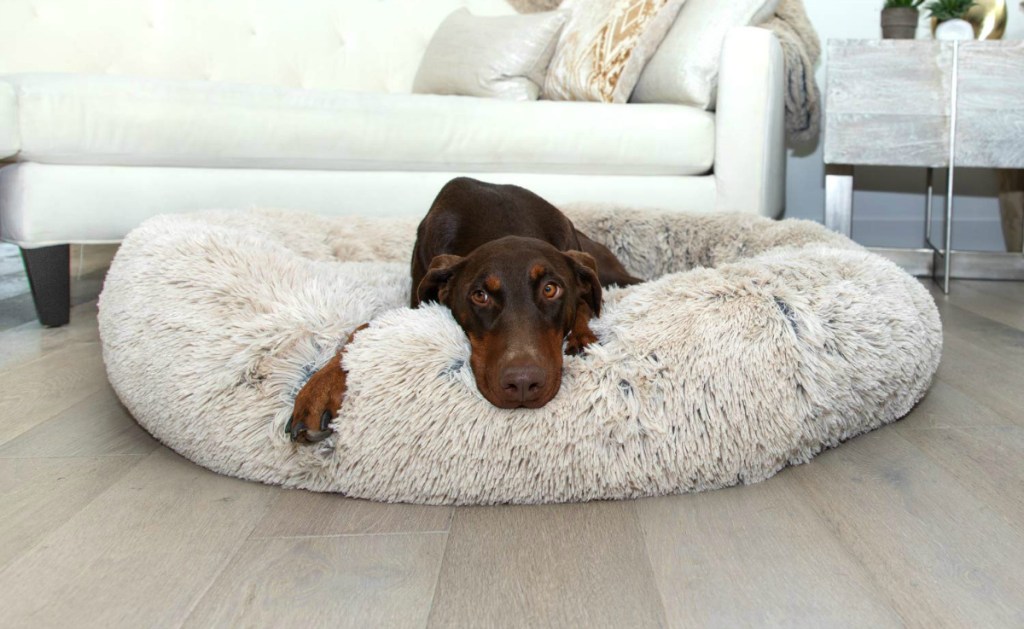 ⭐️⭐️⭐️⭐️⭐️ | 4.5 out of 5 stars
Give your furry friend the gift of comfort with a Shag Donut Cuddler from Best Friends by Sheri! This bed features a round design, creating a cozy, protective atmosphere. Pets will feel surrounded by love and warmth, allowing them to experience truly restful sleep. The bolstered edge also acts as a head rest, offering additional orthopedic support.
---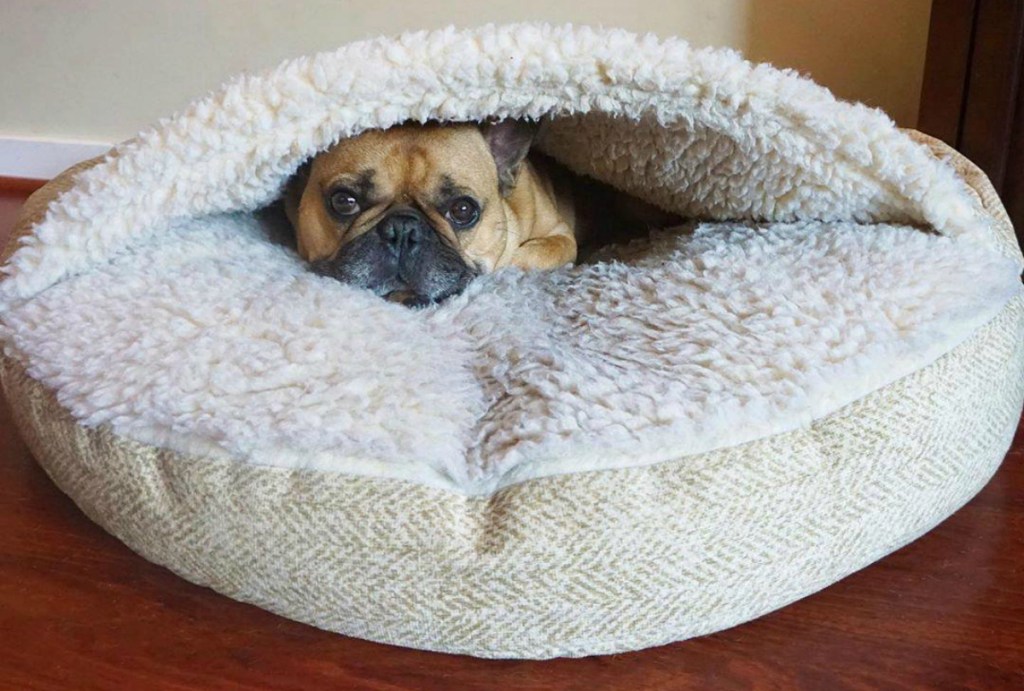 ⭐️⭐️⭐️⭐️⭐️ | 4.5 out of 5 stars
This luxury nesting dog bed features a microsuede exterior and is great for dogs or pets who enjoy staying under the covers. Some dog breeds, such as dachshunds and terriers, prefer the extra feeling of security by wrapping themselves up in bed, making Cozy Cave Dog Beds the perfect choice.
---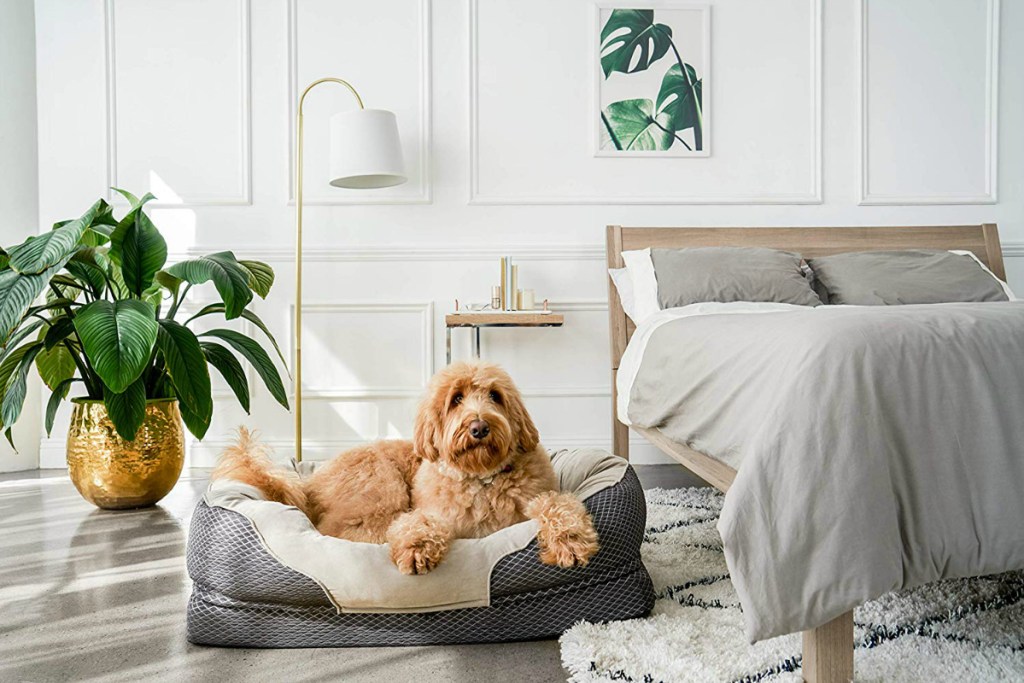 ⭐️⭐️⭐️⭐️⭐️ | 4.5 out of 5 stars
Crafted with top-of-the-line workmanship and premium materials, this BarksBar dog bed is built to both provide the ultimate sleep experience with superior overall comfort and to last. Perfect for dogs of any ages, especially older dogs with joint, bone, or arthritic problems.
---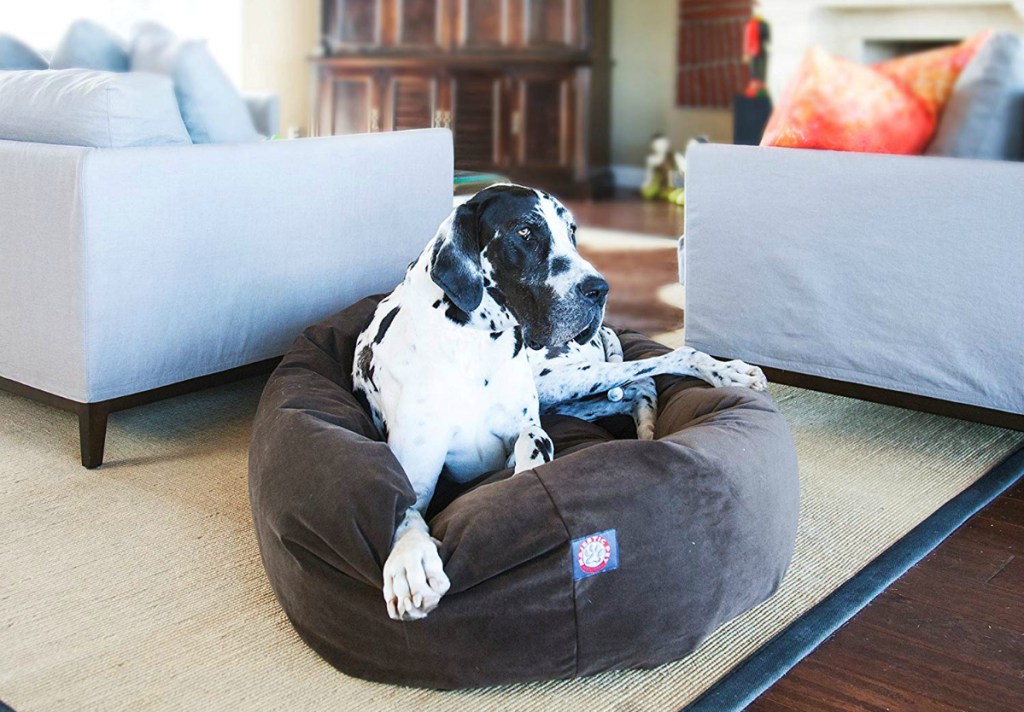 ⭐️⭐️⭐️⭐️ | 4.4 out of 5 stars
When your furry friend deserves the very best, let him slumber luxuriously in a plush microsuede bolster bed. This bed is made from premium grade materials, including a base of heavy duty waterproof 300/600 denier. The zippered slipcover is constructed from a durable microsuede and stuffed with a premium high loft polyester fiberfill.
---
Is Hiring A Cleaning Person Worth The Money? Share Your Thoughts!