The 3 Best Steam Mops to Buy (and 1 That's the Worst)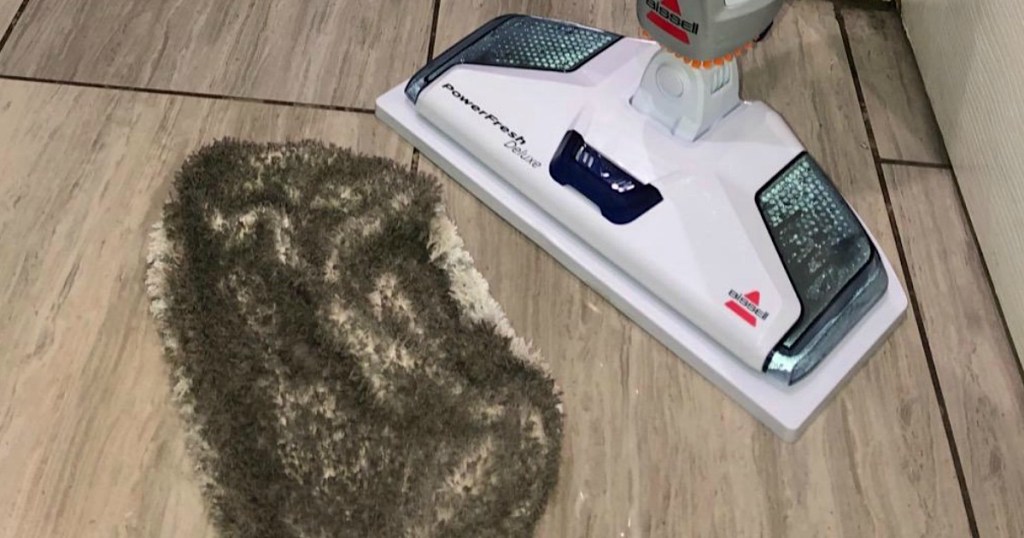 Want a healthier, eco-friendly way to clean your floors – without all the harsh chemicals?
While there are so many ways to clean hardwoods and spot clean your carpet, one of my favorite ways to clean is with a steam mop. Here are the best and the worst steam mops, along with the pros and cons for each.
---
The best steam mops:
1. Shark Genius Steam Pocket Steam Mop – S5003D
Buy it on Amazon – $95.20

Here's why we love it:
Removes 99.9% of common household bacteria
No chemical residue left behind
Works great on sealed hardwood floors
Unique dual-sided Dirt Grip Pads

Cleans & sanitizes efficiently
Design traps dirt
Super absorbent for faster floor drying times

Touch-Free Technology

Never have to touch a dirty mop pad again

Steam Blaster feature attacks tough messes
Intelligent Steam Control
Lightweight and easy to handle
"This mop is extremely easy to assemble and get up and running. I tried it on my dining room hardwood and was FLOORED! Pun intended. 😉 I also used it on my ceramic tile in the basement. Holy wow! It took paint off the floor that had been sitting for over a year from the old owners! I thought I'd have to get paint thinner since soap & water and other scrubbing tools did nothing! I hit a spot that I hadn't touched before and it came right up! You will love this mop if you're considering it!"
– Connie ⭐⭐⭐⭐⭐
---
2. Bissell Power Deluxe Steam Mop – 1806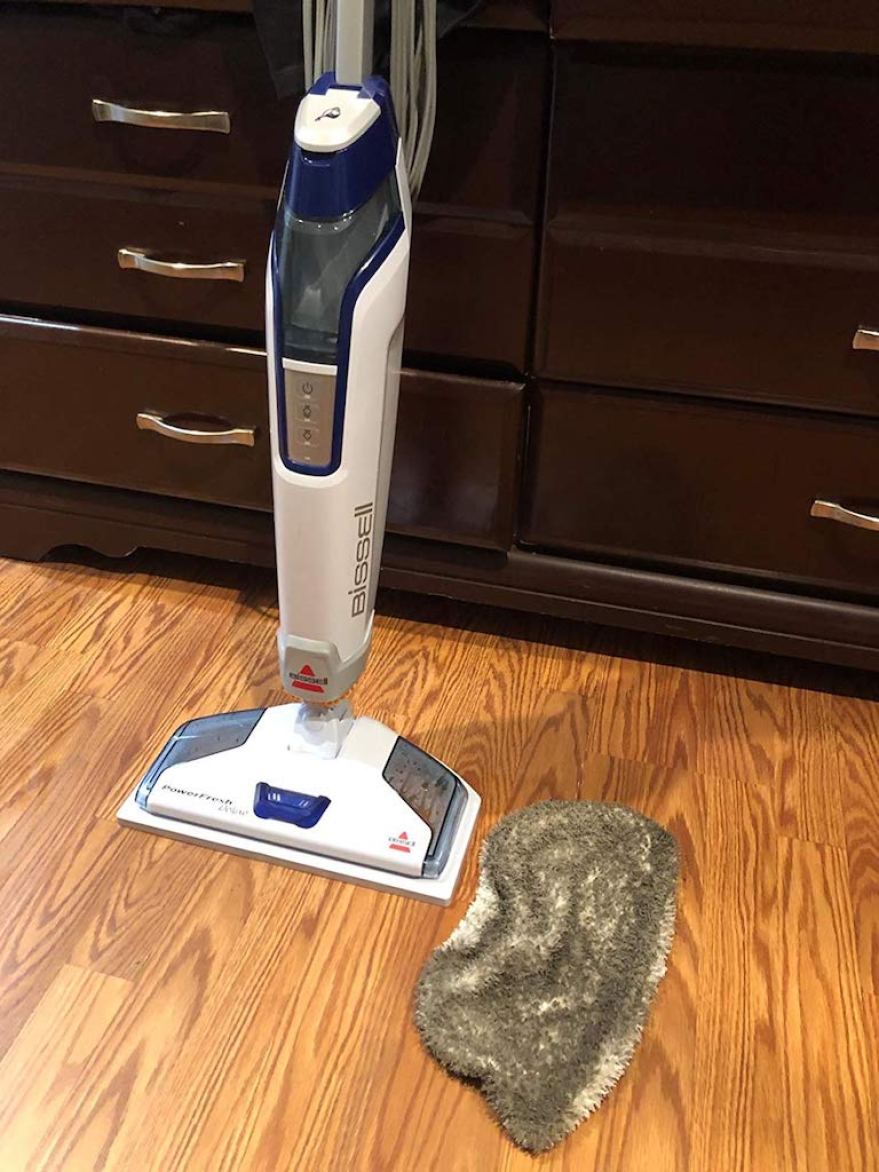 Buy it on Amazon – $89

Here's why we love it:
Kills 99.9% of germs
No harsh chemicals
Can be used on sealed hardwood, ceramic, linoleum, tile, granite, and marble
Spot Boost brush helps removes tough, sticky messes
Comes with a convenient measuring cup for refilling the water tank
Digital Steam Control

High or low steam setting depending on your cleaning needs
Short 30-second warm-up time

Built-in scent disc tray leaves a refreshing scent in your home
Lightweight and easy to store
"I clean my floors regularly so when they're not clean I tend to panic until they are. Before I owned this magical device, I slept like a baby thinking my floors were clean. Then I received this beautiful steam mop as a gift and my world changed. My old mop, whom I TRUSTED, lied to me all those years.
I used this steamer immediately after sweeping and Swiffering my floors with the wet cloths, just to see if it would make a difference and the pad was BLACK with dirt after steaming the first floor. If you want an easy way to have cleaner floors, this product is a must buy!"
– Erin ⭐⭐⭐⭐⭐
---
3. Light 'n' Easy Steam Mop – S3101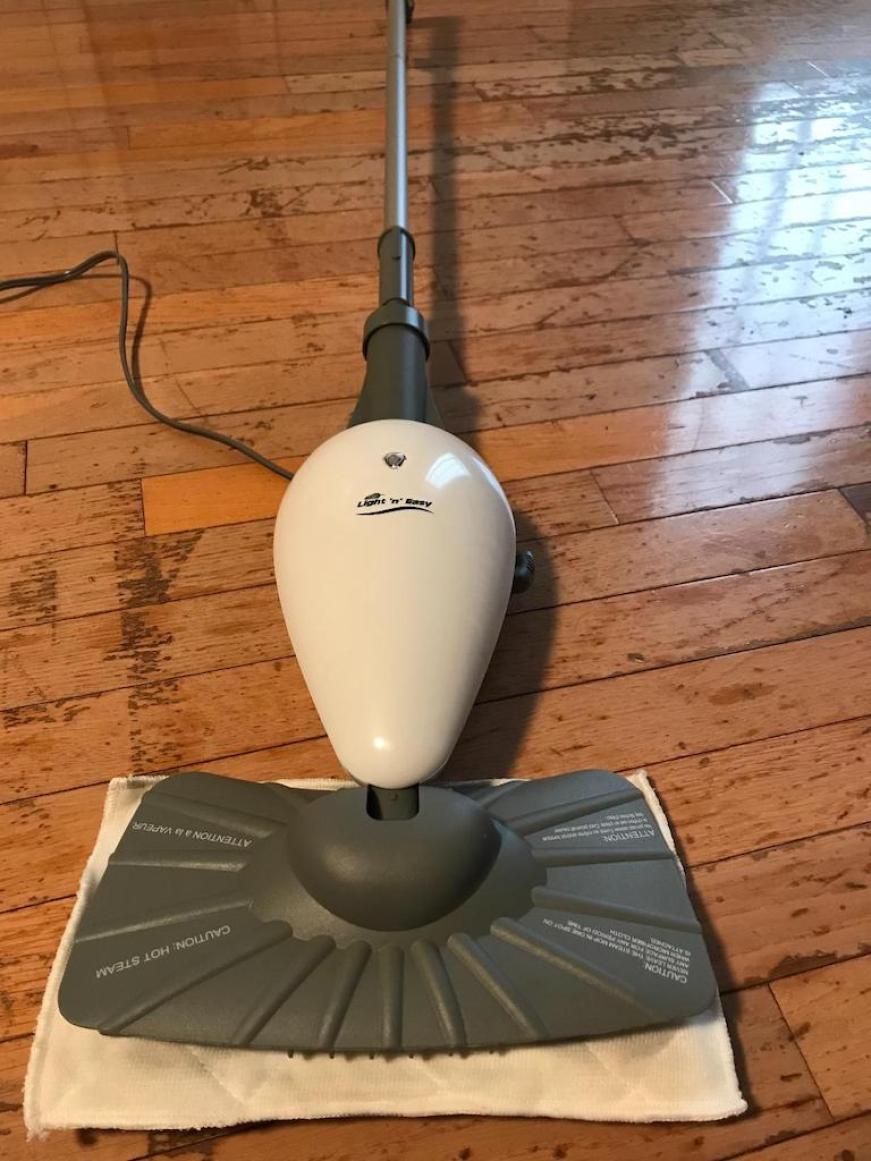 Buy it on Amazon – $45.89 (sale price)
Here's why we love it:
Intelligent Steam Control

Releases steam as you move
Amount of steam dispensed depends on your pace of movement
Stops releasing steam when you stop moving

Lightweight – weighs less than 4 lbs.
360° swivel for an efficient range of motion
No harsh chemicals
Powerful 1500W steamer

Ready to steam in 15-30 seconds
Dries as fast or slow depending on your movements

Washable microfiber pad
Can be used on tile, engineered and regular hardwood, laminate, vinyl and stone floors
Capable of steam cleaning carpets
"This mop is perfect for cleaning behind pets, toddlers, and a husband who forgets to remove his shoes at the door! I use it on ceramic tile, laminate, and luxury vinyl floors, and it does a fantastic job on all surfaces! I'm excited to use our new carpet attachment that I just bought so I can spot clean. We just came back from vacation and the cat had a few mishaps!"
– Judy ⭐⭐⭐⭐⭐
The worst steam mop:
---
1. Shark Steam Pocket – S3501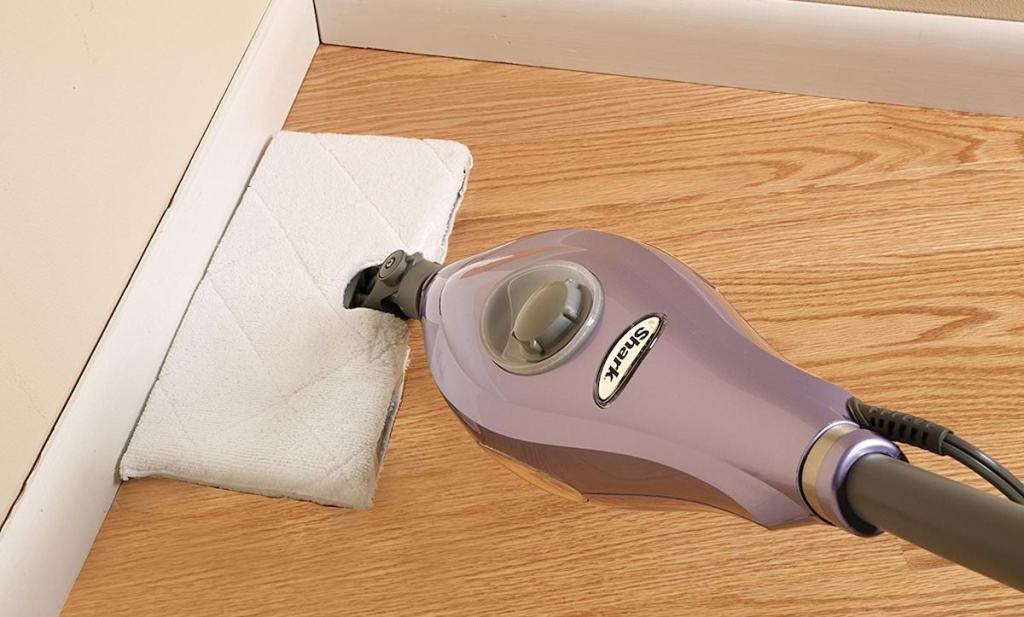 Steam mops are supposed to make cleaning easier and clean messy spills efficiently. According to Consumer Reports testing, this mop landed an overall score of just 9 out of 100. 😱
Here are their reasons not to love it:
Very poor cleaning results during testing
Lacks a motorized pump

You have to manually pump for steam constantly

Has a short cord not suitable for larger spaces
5 feet shorter than our other highly-rated steam mops
"This steam mop does NOTHING. The cleaning pads do not have a strong Velcro, and after a few uses, they refuse to stay on. The mop itself just heats up and produced steam, giving the illusion that it is cleaning, but it is not. I vacuum before using this product in order to eliminate dust and hair, but this mop just wets the dirt and pushes it around. I always end up having to clean the dirt from the floor using my hands. It does not pick up any dirt. All it does is make the floor slippery and hot. Do not buy this product." – Chelsey
---