10 Kitchen Gadgets That You Didn't Even Know You Needed

What's cookin'?
Preparing meals doesn't have to be painful or tedious! People are always looking to reinvent the wheel, which means there are so many clever inventions out there (and we always love a good kitchen hack). That's why I love these clever kitchen gadgets which truly make life easier, hassle-free, and even more fun!
---
1. PB-JIFE! peanut butter knife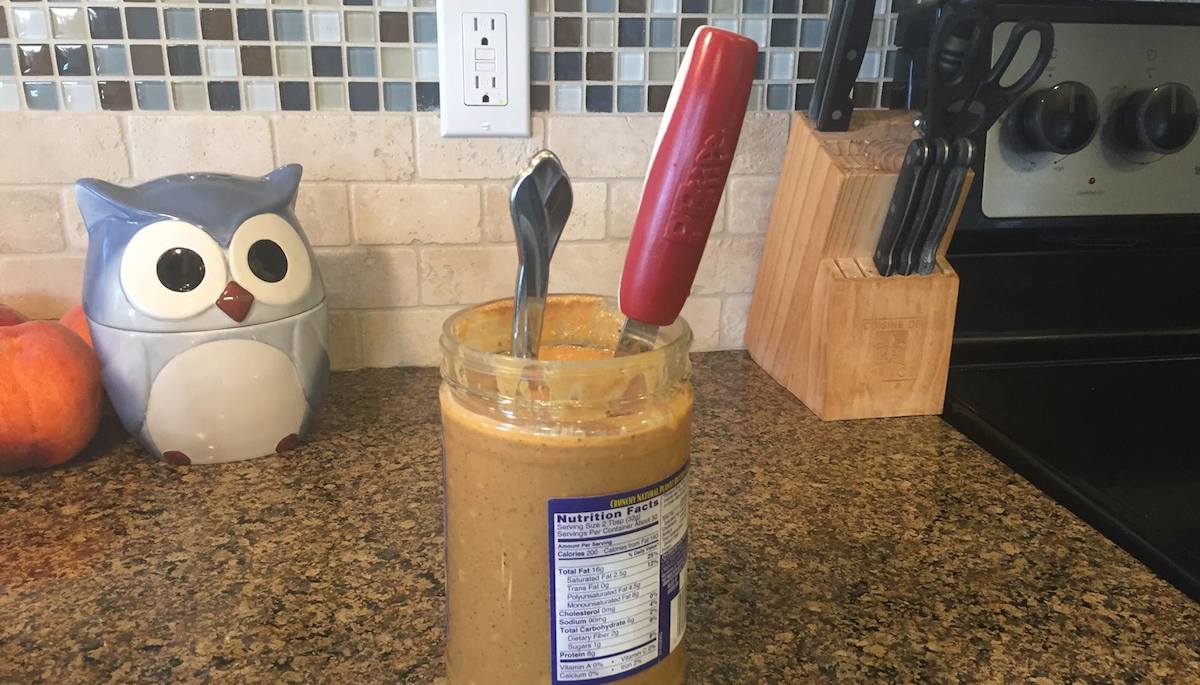 Buy it at Amazon | $12.99
This ultimate peanut butter knife helps you to scoop up the last of your peanut butter from even the biggest jars. With its round stainless steel ergonomic design, you'll never be dealing with buttery knuckles again!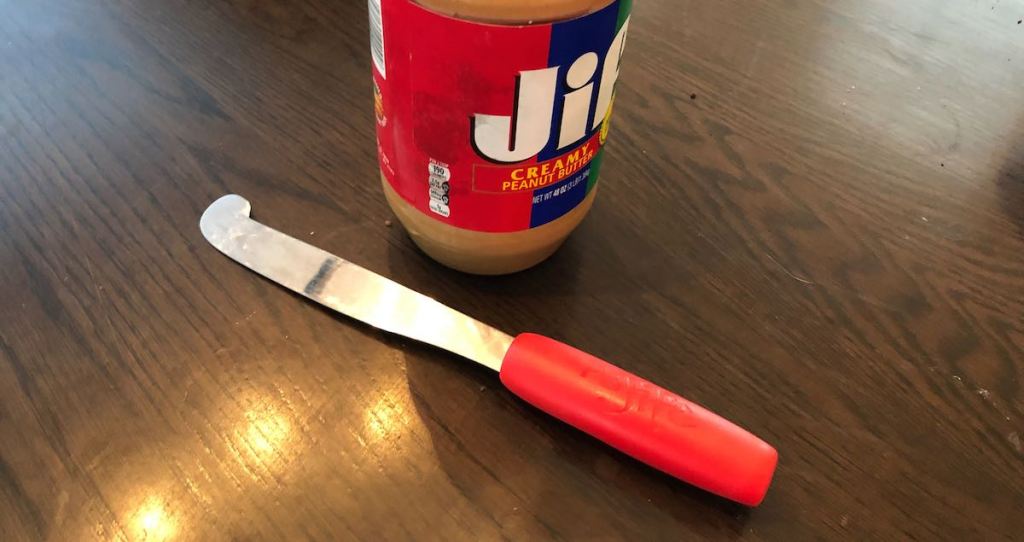 "Years ago I bought PB-JIFE's from Kickstarter. My kids love it because of how it's shaped and how long it is, perfect for spreading your peanut butter and to scrape up the last of the peanut butter." – Michelle 
---
2. Surpahs roll-up drying rack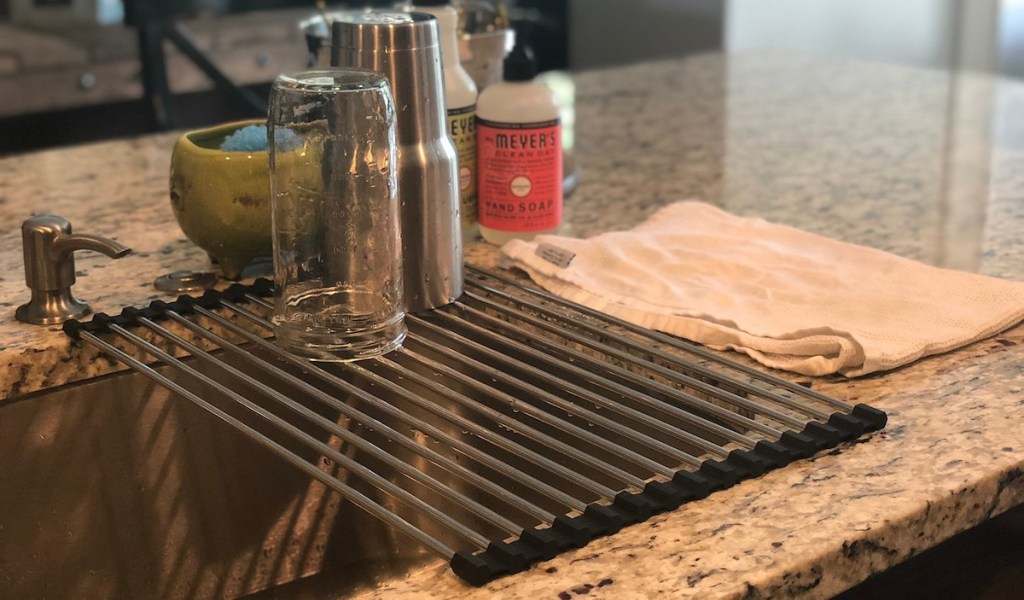 Buy it at Amazon | $25
This drying rack is the perfect addition to any kitchen! Since it fits directly over the kitchen sink, water will drain only where it's wanted – with no more mess on the countertop. The silicone lined rods keep dishes from slipping, plus its even dishwasher safe making clean up totally hassle-free.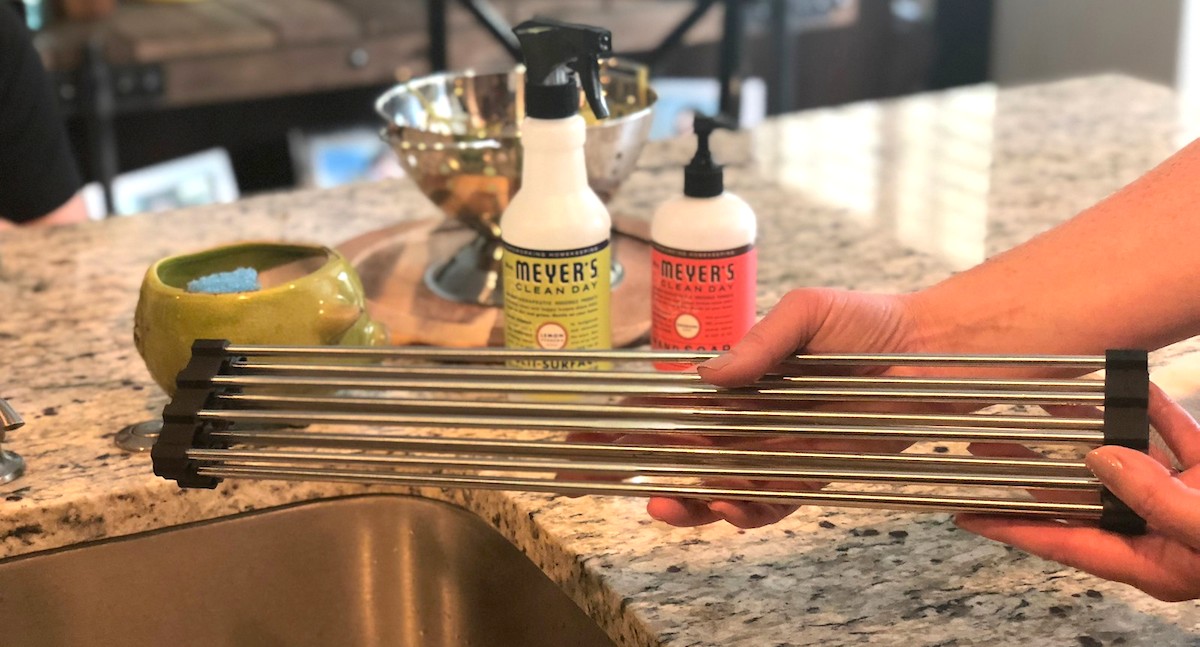 Simply roll it up for easy storage when you're done with it, or you can even use it as a trivet for hot pots and pans!
"My drying rack has been a lifesaver. It rolls up, and it's so strong, I can even place heavy pots and pans on top. I also use mine for vegetable prep. It's versatile and easy to use." – Jamie
---
3. The Pampered Chef measure-all cup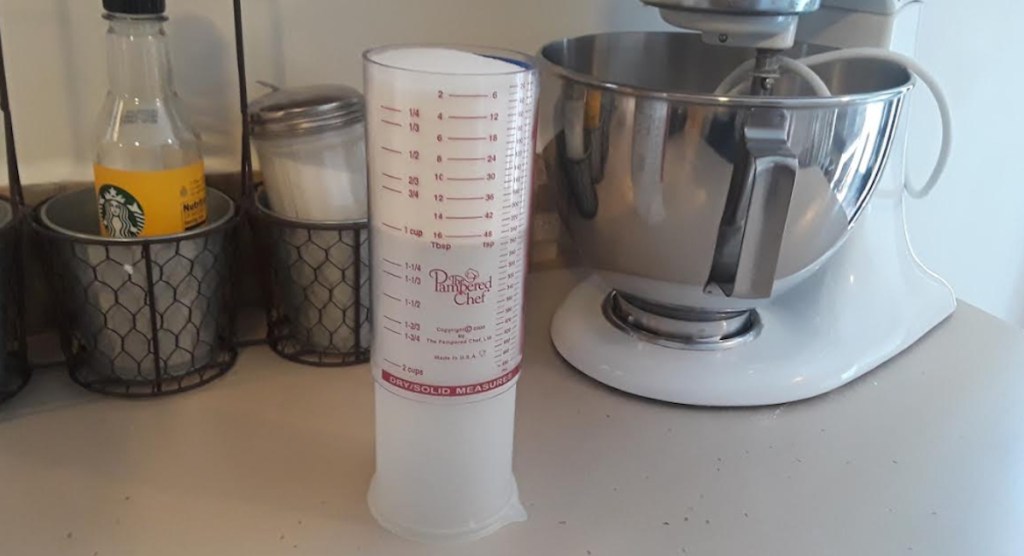 Buy it at Amazon | $17
Why have a ton of measuring cups floating around your kitchen drawers when you can have one that'll do it all?! This measure-all cup is easily adjustable by sliding the bottom to your desired amount. It even measures both solids and liquids.
"When I originally bought this measuring cup, I never realized how much I would use it – I absolutely love it!" – Amber S.
---
4. OXO Good Grips avocado slicer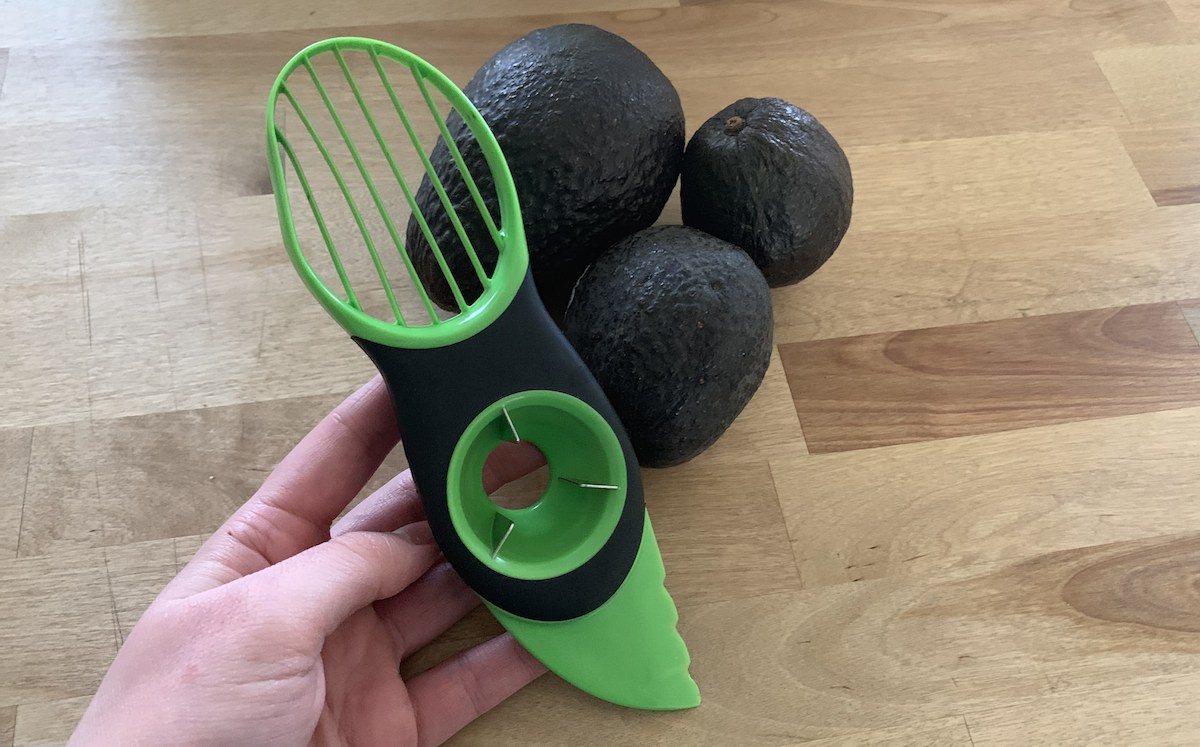 Buy it at Amazon | $9.99
Cutting avocados just got a whole lot easier. With this unique tool, you can cut, pit, and slice your avocados with ease. It's a hassle-free way to enjoy all the avocado toast and guacamole that your heart desires!
---
5. Aickar garlic press + silicone peeler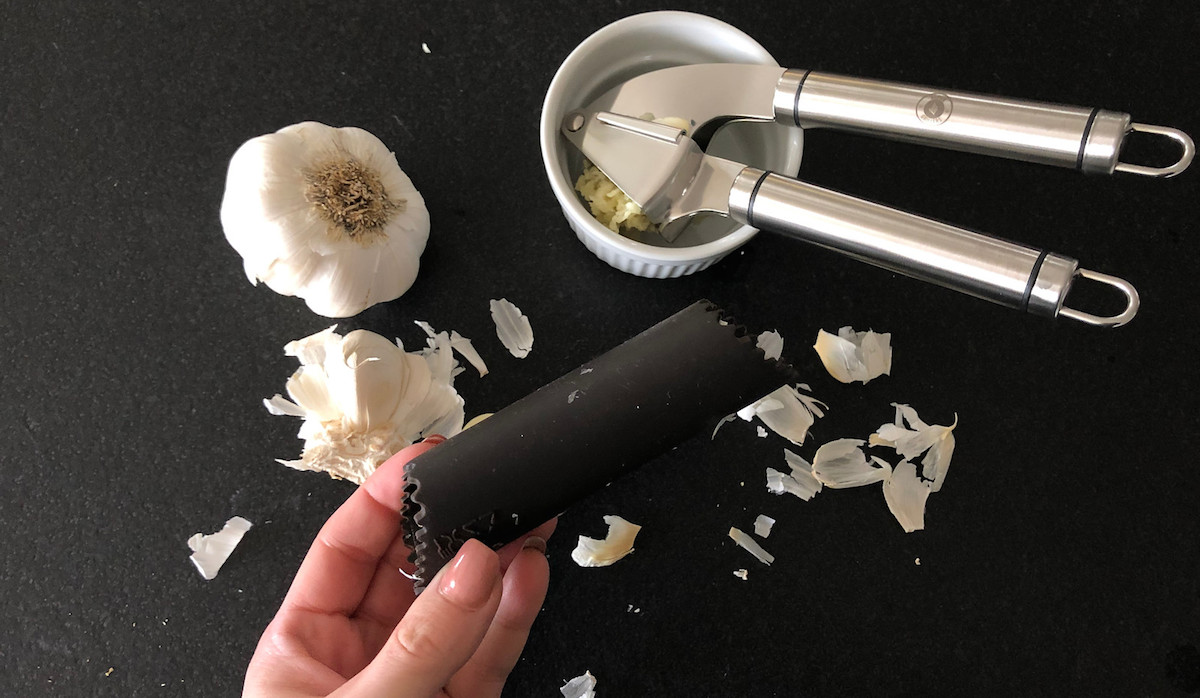 Buy it at Amazon | $12
This isn't just any garlic press. This one comes with a handy silicone roller that easily strips each of your garlic cloves in seconds. Your days of standing at the counter peeling garlic will be long over! I even love that it comes with a stiff mini brush to get the garlic that tends to stick in the corners.
Hip Tip: If you already have a garlic press that you love and just want to scoop up a silicone roller for easy peeling, try this OXO garlic press that Bryn loves! It even comes with its own case!
---
6. Good Cook High-Temp Hamburger Meat Chopper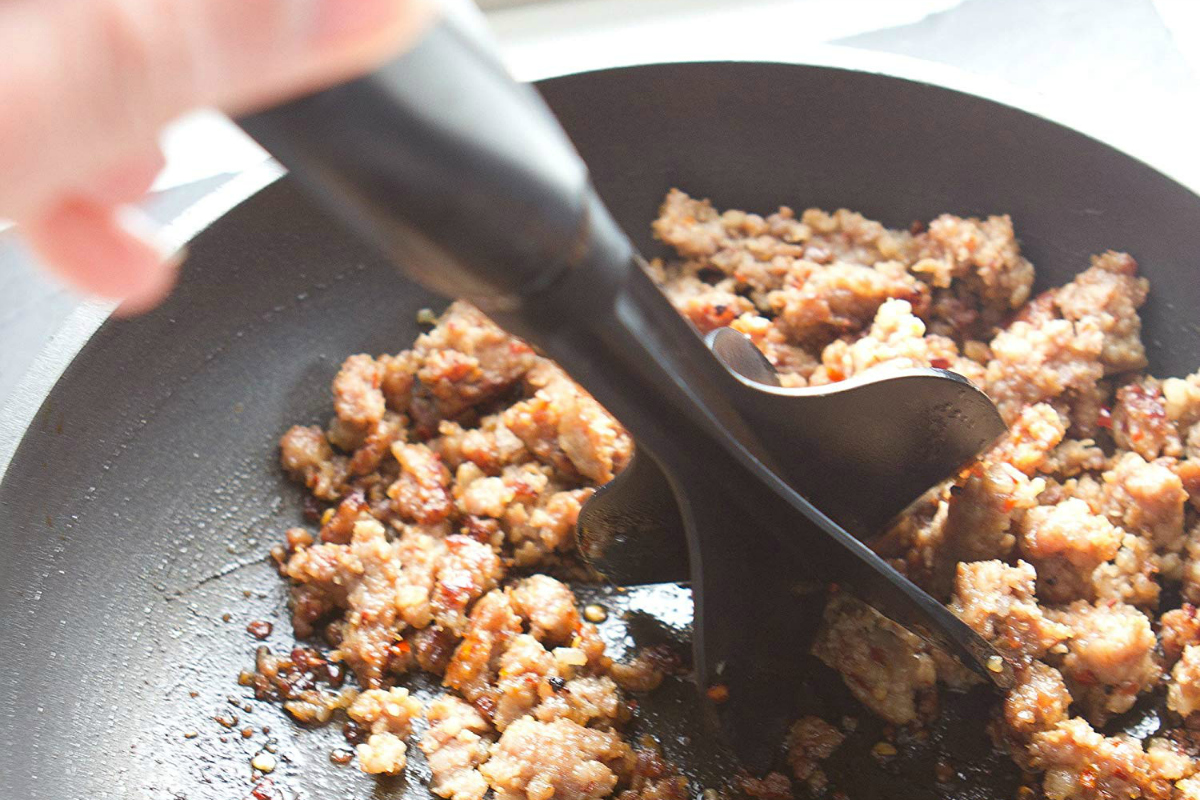 Buy it at Amazon | $3.97
If you're frequently chopping food over your stove, such as ground meats, you're going to love this time-saving tool that quickly and effectively chops meat into tiny bits for all your dishes. It can even be used to break down fruits for all your favorite jam recipes. YUM! 😋
"I love this! It makes it super easy to get your hamburger into smaller pieces. My son is picky about the chunky meat, and if your meat isn't fully thawed, it works so well to break it up!" – Angie

---

"That meat chopper is the best thing ever. I ordered five two years ago to share in a Favorite Things Party, and I have extras in my closet to give as gifts. They are the best!" – Stacy
---
7. Vidalia chop wizard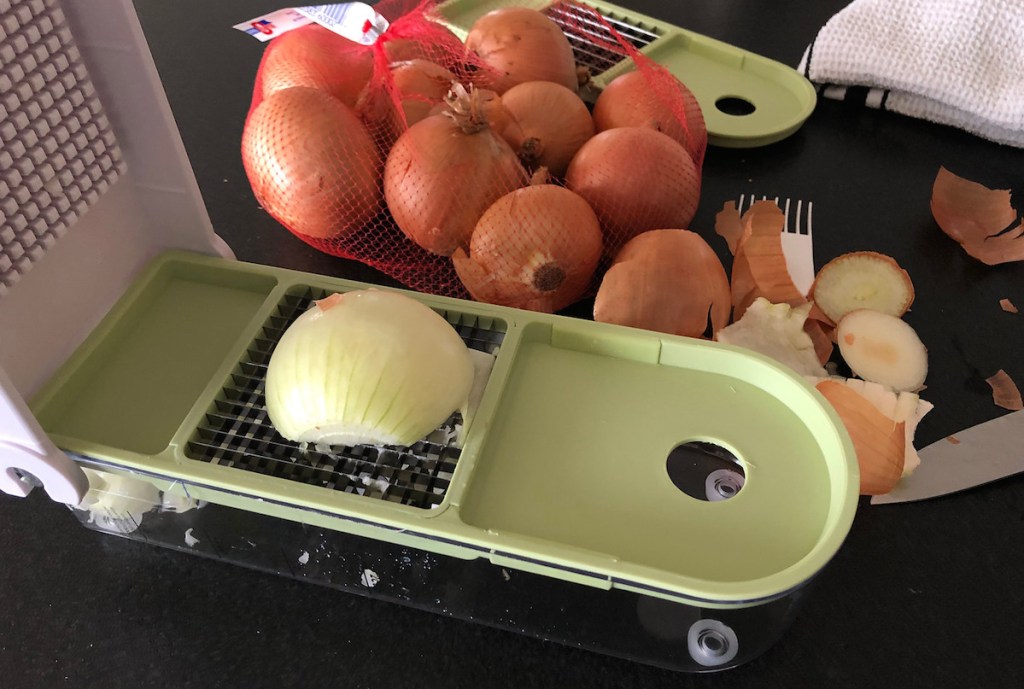 Buy it at Amazon | $20
Chopping foods for all your meals has never been easier, quicker, or more simple to clean up! With this chop wizard, you simply place the food on top and push down the lid. Perfectly dice an onion in seconds or cut carrots for a salad. The options are endless!  
"My mother in law bought this for me, and I absolutely love it! I never realized how much food I have to cut when making meals until I had this to do the dirty work for me. This chop wizard made my life so much easier! I used to hate preparing for family taco nights because of all the foods I would have to cut up, but now it's my favorite meal to make because I get to use my chop wizard for everything. There's even a measuring tool on the side, so I know exactly how much food to cut without even taking it out! I have no clue how I ever lived without it!" – Sara
---
8. KOHLER kitchen squeegee and countertop brush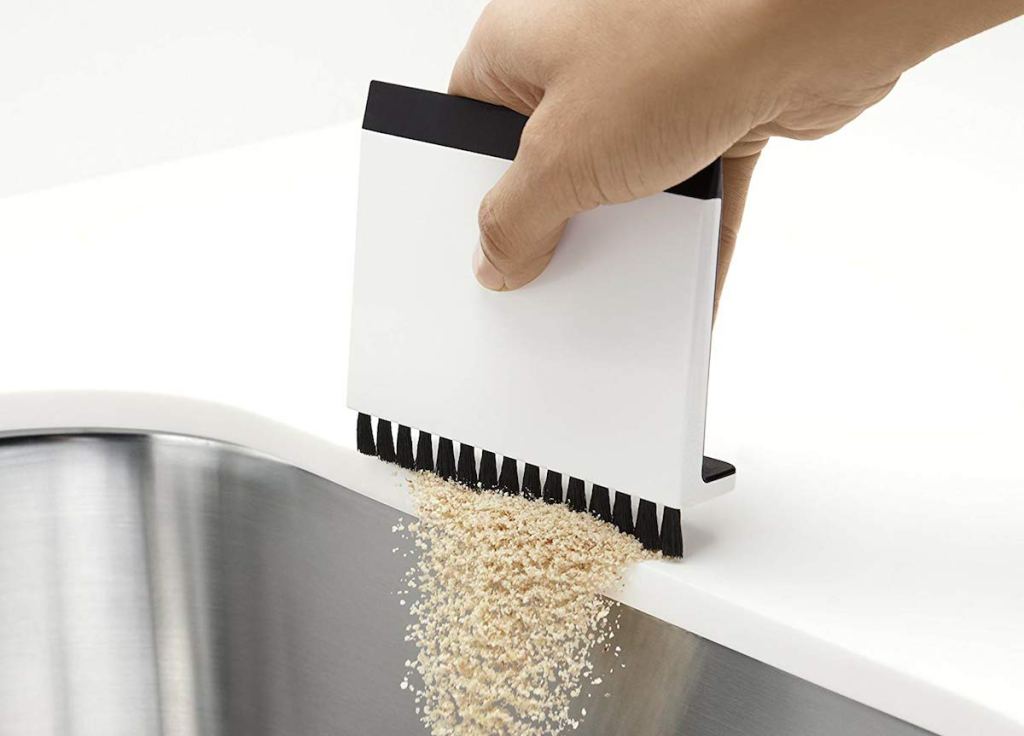 Buy it at Amazon | $10
This kitchen squeegee and countertop brush was a great reader recommendation, and I have to agree. I love the simple design of this product and how simple it is to store and take out when I need to quickly brush up crumbs or water spills near the sink. This way I don't dirty my hands or use unnecessary paper towels.
---
9. Kitchen Gizmo snap 'n strain strainer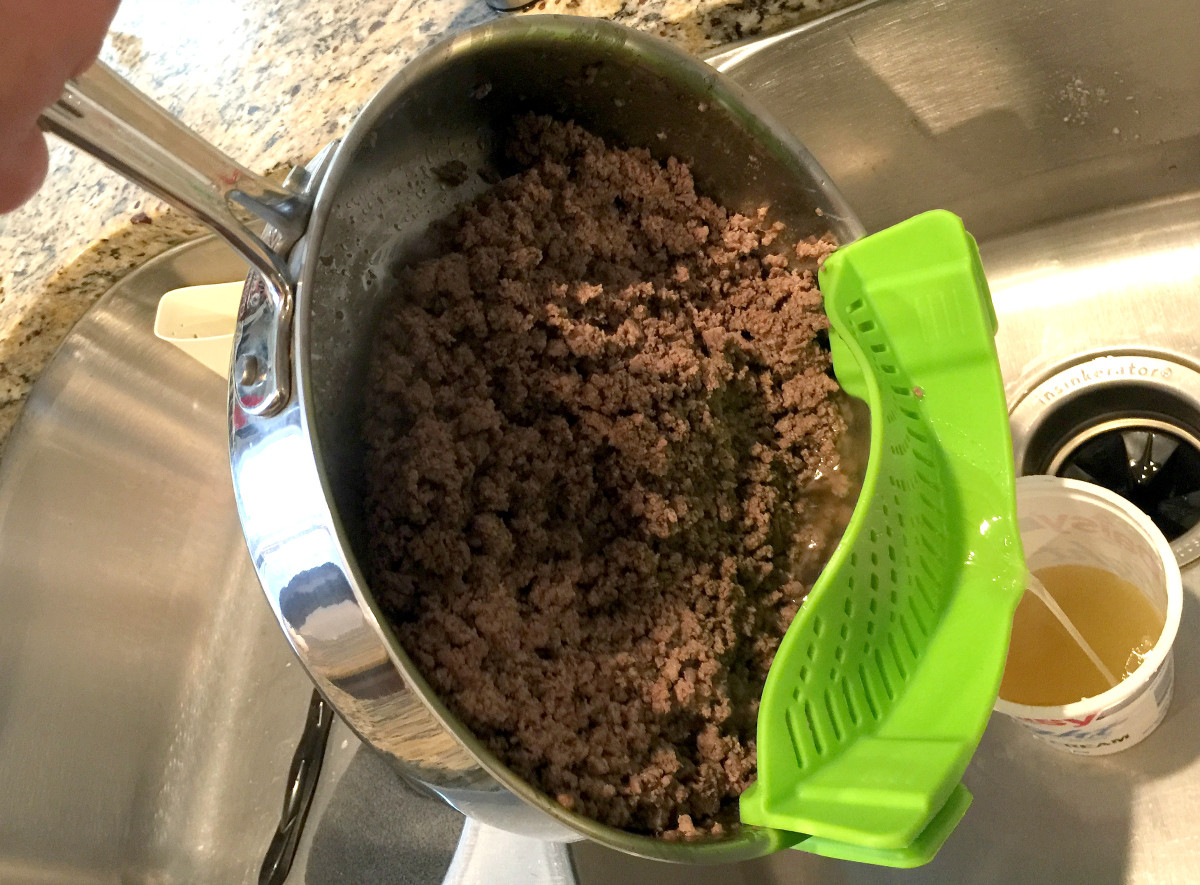 Buy it at Amazon | $11
If you're looking for an easy way to strain pasta or drain meat, this clip-on silicone colander is a must-have! It also fits on almost any size pot or pan, even those with a lip on the edge, which easily allows you to stabilize the pot you're draining with both hands.
---
10. Kools food chopper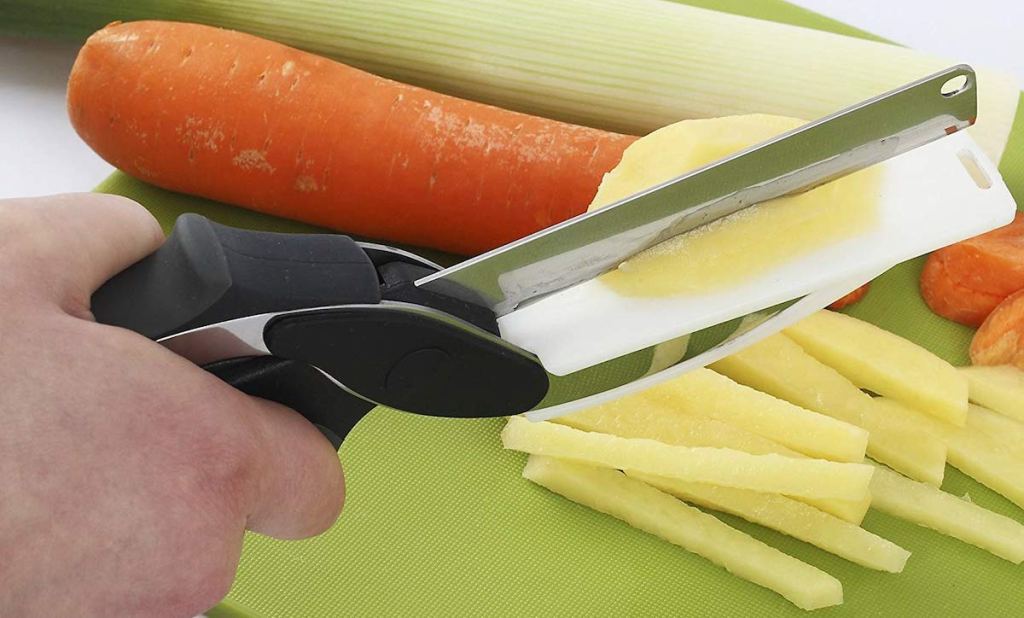 Buy it on Amazon | $14
A built-in cutting board for your knife?! Say no more! This convenient tool allows you to chop foods quickly whether dicing up a banana for your toddler's breakfast or cutting up some fresh parsley for your simmering stovetop soup – the options are endless!
---
What's your favorite kitchen gadget?
Let us know in the comments below!
---
Sara (sara@hip2behome.com) loves sharing decor that inspires people on a budget and finds joy in traveling to new places.  
---