10 Highly-Rated Home Decor Items That We're Loving At Target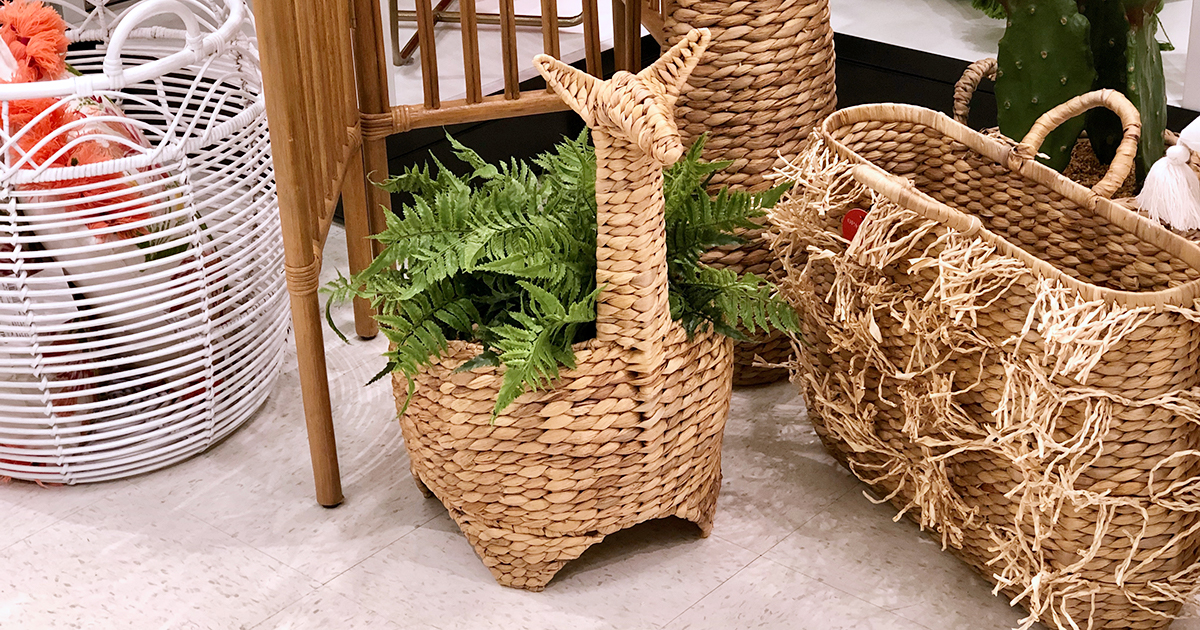 High-end style, low-end prices.
From apparel to just about anything your home needs, Target has it all — and we think these highly-rated and popular stylish decor items need a permanent place in your home. Shop these bestselling and highly-rated favorites!
---
Fun doormats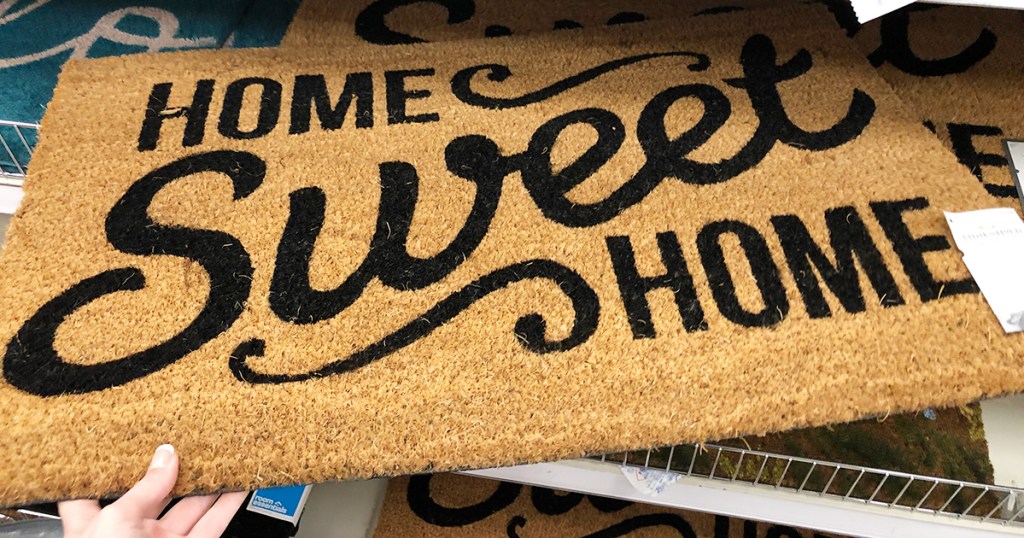 Home Sweet Home Estate Doormat 23″x35″ – Threshold™ – $19.99
Walk in the door with a smile, thanks to this sweet outdoor mat welcoming you home.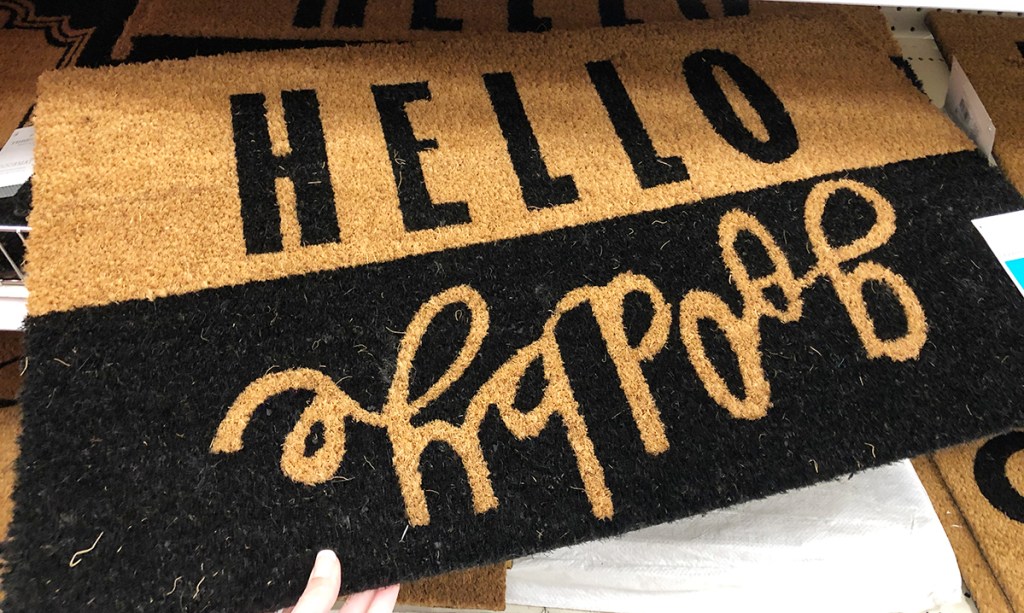 Hello Goodbye Doormat 2'x3′ – Room Essentials™ – $12.99
No need for salutations when you've got a doormat that not only greets your guests but also wishes them a fond farewell on their way out.
Arrows Coir Black Doormat 18″x30″ – Threshold™ – $12.99
When words just seem to get in the way, go with something decorative, like this triple arrow design.
---
Accent rugs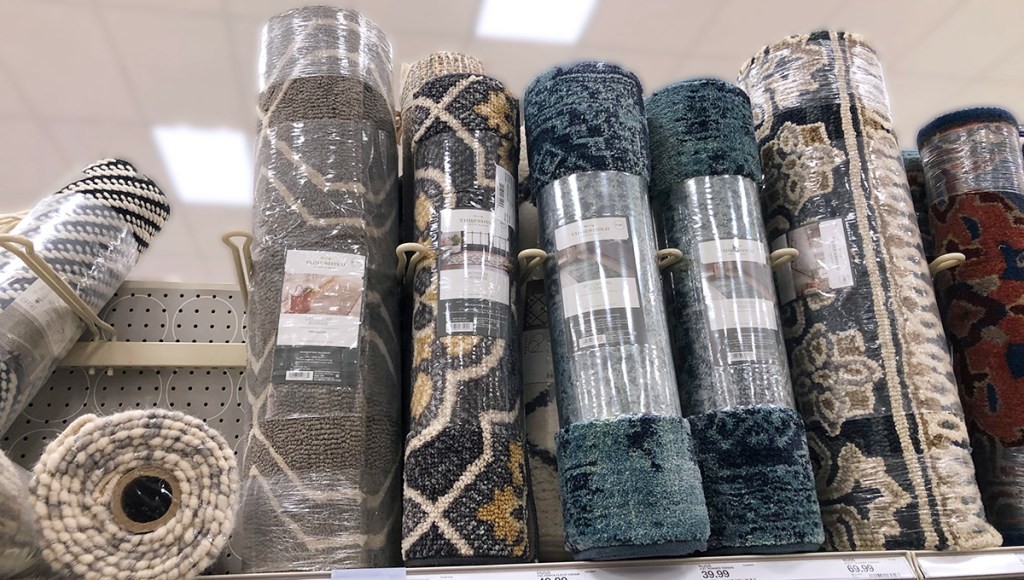 Rowena Accent Rug – Threshold™ – $23.74
While there are a plethora of options for accent rugs at Target, this traditional style is hard to ignore—as are the over 700 reviews and its near 5-star rating.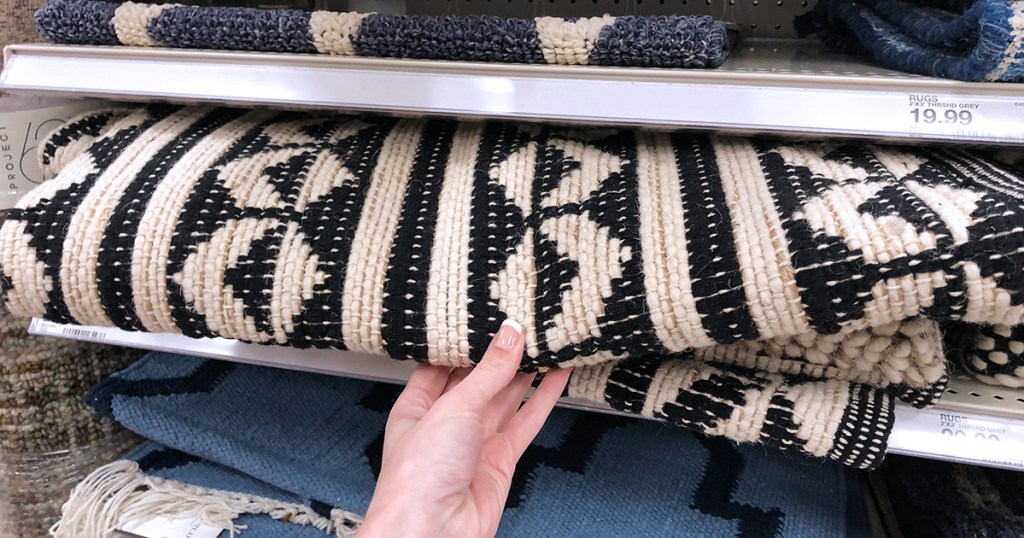 Black Geometric Woven Accent Rugs 2'6″X4'/30″X48″ – Project 62™ – $23.74
Or go a bit more abstract with a neutral geometric pattern. You can also purchase with a clear conscious, as this rug is GoodWeave Certified (meaning it's crafted from adult artisans and supports education efforts for at-risk children in India).
---
Bathroom signage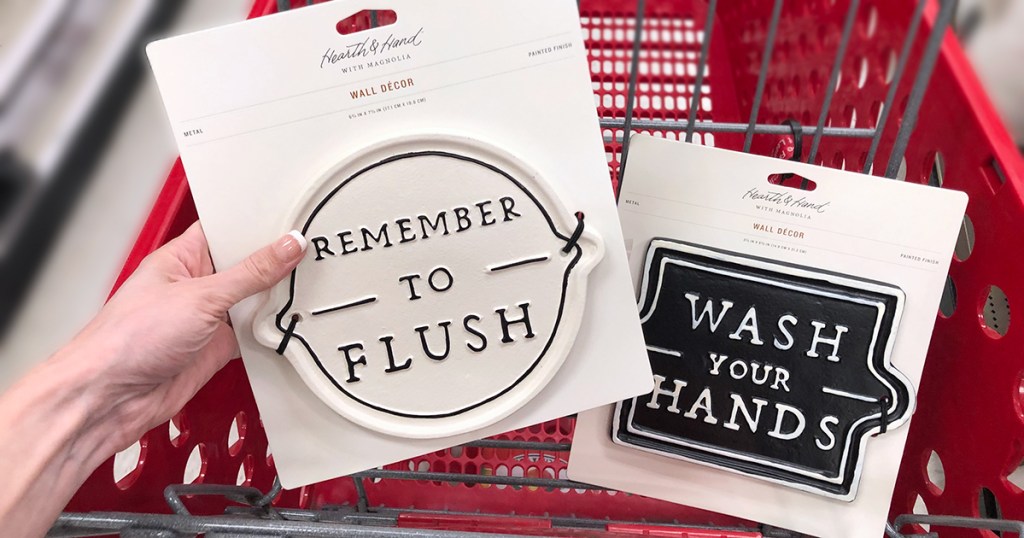 Joanna Gaines does it again with these adorable (yet extremely important) farmhouse style aluminum bathroom wall signs.
---
Picture frames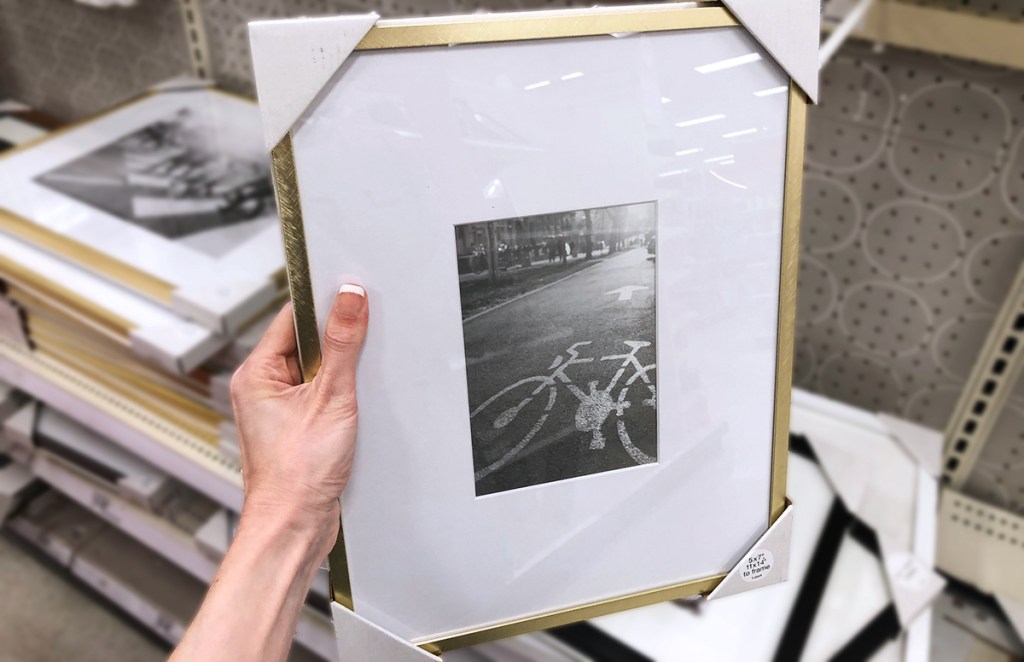 Metal Frame – Brass 11×14 – Project 62™ – $29.99
The chic brass edge and wide matting on this photo frame are just waiting to be filled with your most adored photos.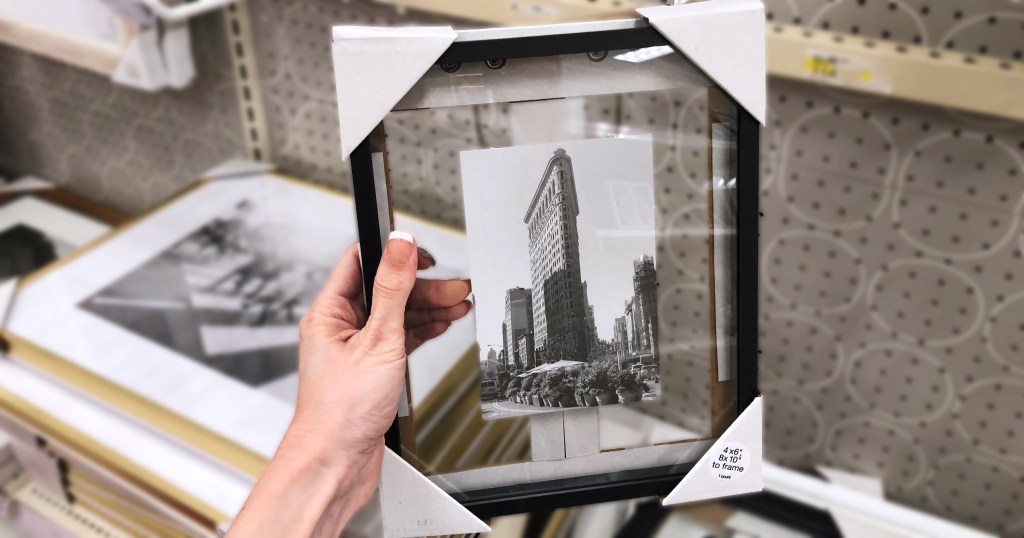 Single Image Float Frame – Made By Design™ – $15.00
Make your pictures truly stand out with this floating image frame. It makes even the most simple photographs look gallery worthy!
---
Mirrors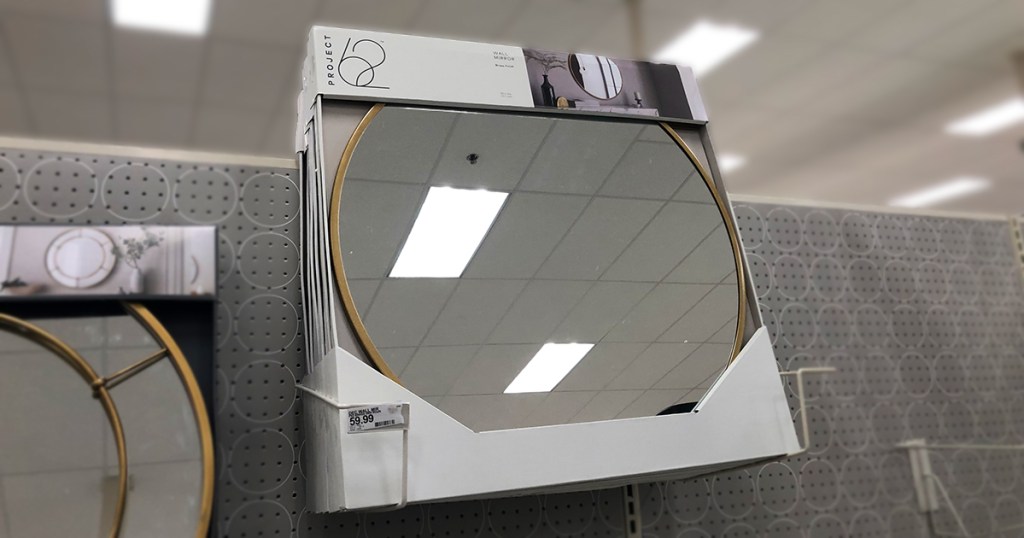 Round Decorative Wall Mirror Brass – Project 62™ – $59.99
You've probably already seen this mirror somewhere on the internet, as practically every interior designer uses it! Make it your own and join in on the over 1,000 raving reviews.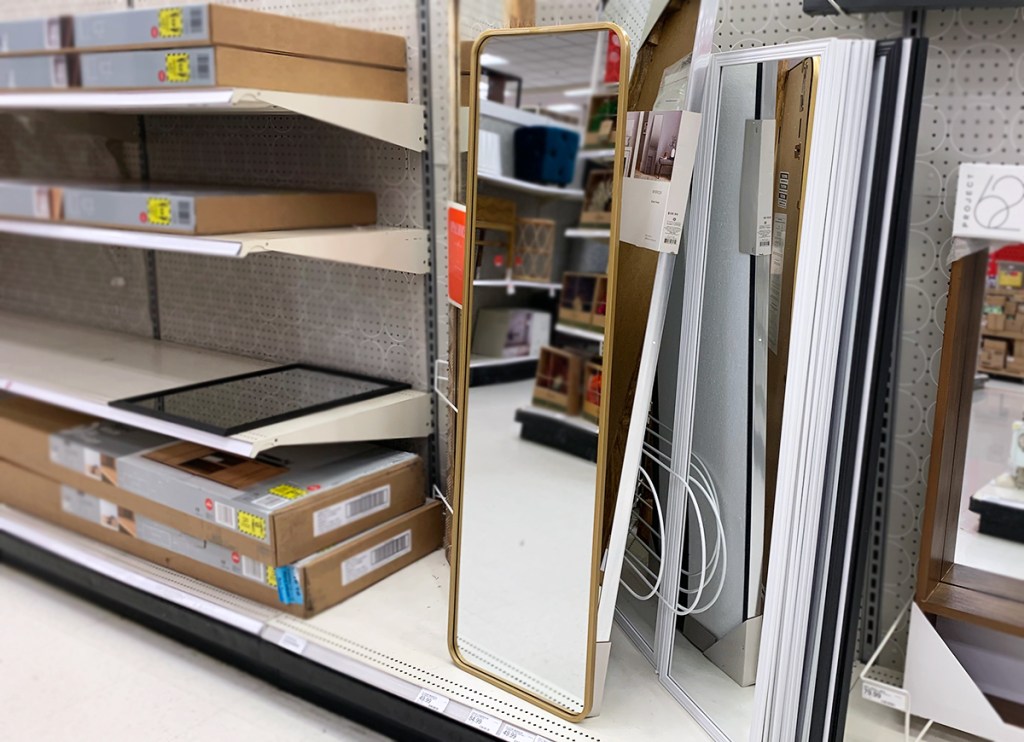 Over-the-Door Mirror Metal Brass – Project 62™ – $49.99
When you need the full picture, go with this full-length style with a similar brass rim. Even better, since this mirror hangs right over your door, you won't need to put screws in the wall.
---
Floating shelves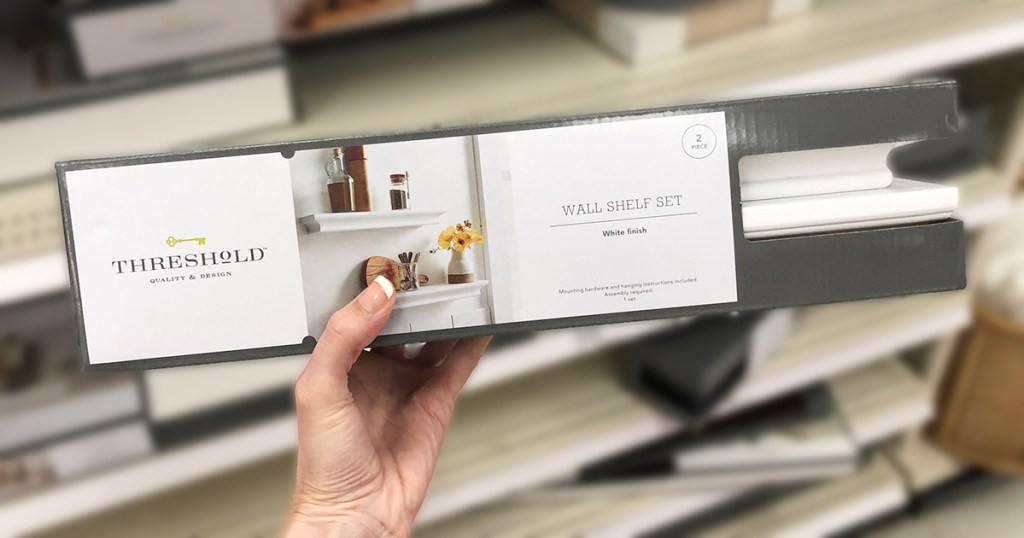 Set of 2 Traditional Shelves – White (15.75″) – Threshold™ – $18.99
Put your favorite treasures on display with the clear and bright style of these traditional wall shelves.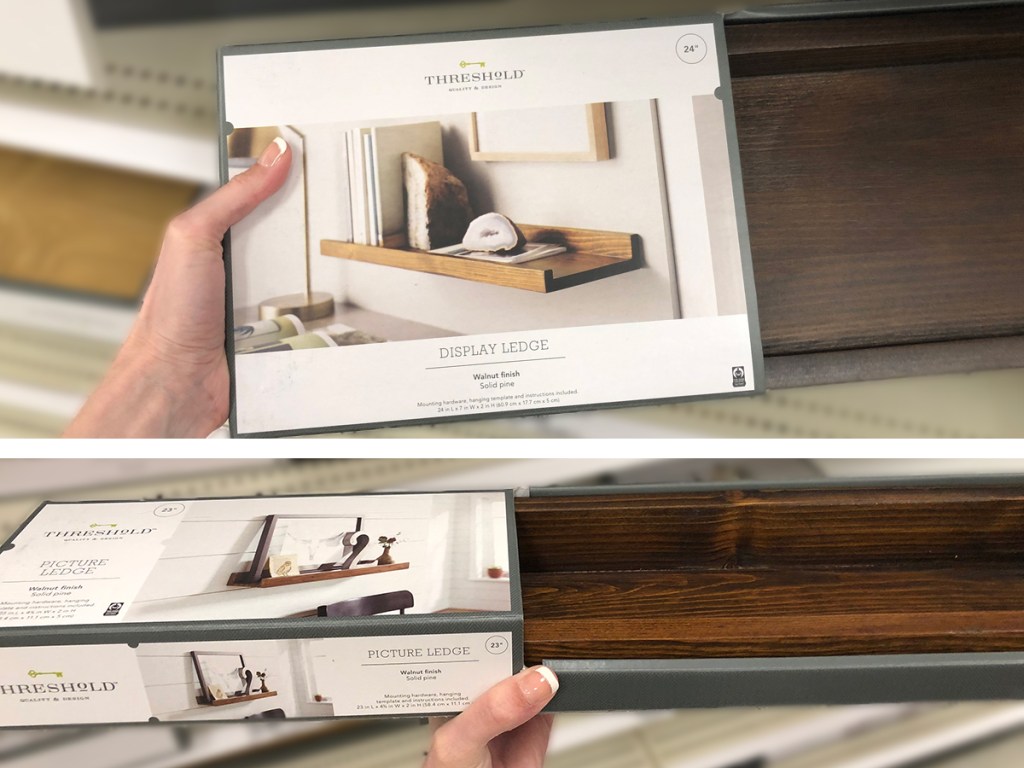 Picture Ledge Walnut – Threshold™ – $14.99
Add warmth with this floating picture ledge featuring a raised edge to lean photo frames against and a gorgeous walnut finish.
---
Wall accents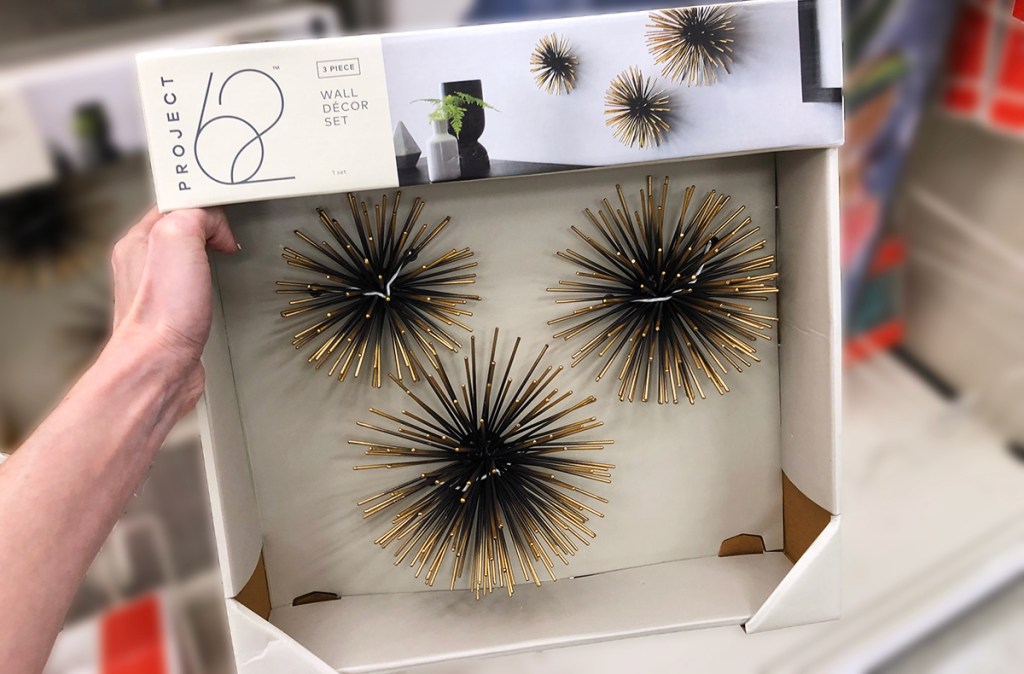 Sea Urchin Wall Decor Gold – Project 62™ – $14.99
Place a punch of glitzy glam to your walls with festive sea urchin-inspired bursts.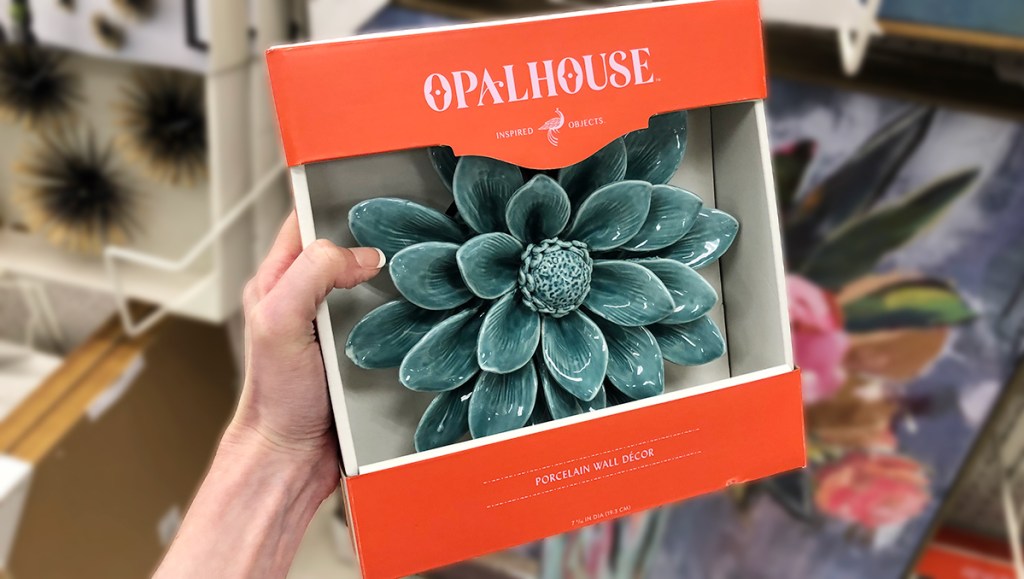 Porcelain Flower Decorative Wall Sculpture – Opalhouse™ – $19.99
Add a touch of faux floral and hang one (or more!) of these porcelain flowers. They're available in teal, white, and pink to play with your existing color scheme.
---
Functional decor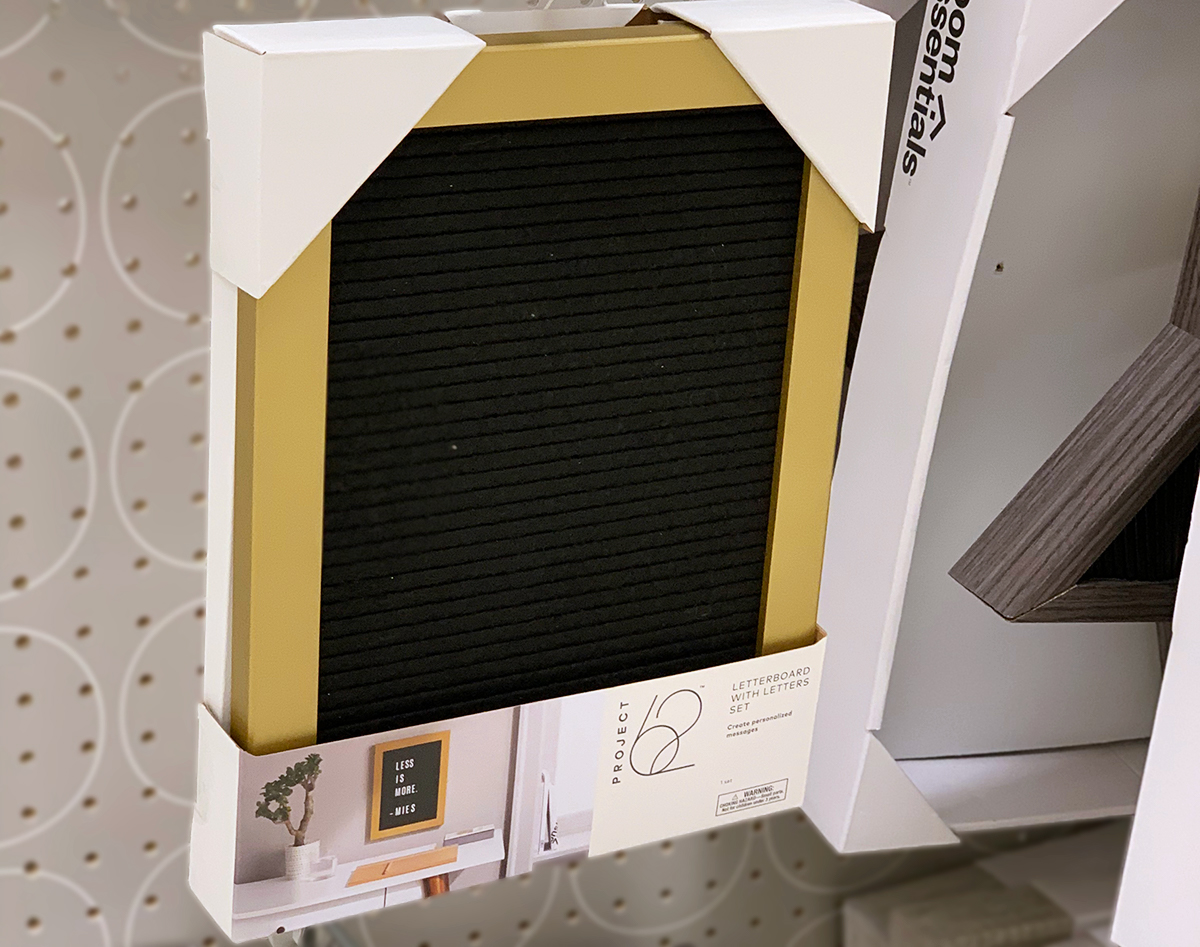 Letter Board with Letters – Project 62™ – $15.99
Spell out your favorite quote, a quick reminder, or a friendly greeting with this letterboard set.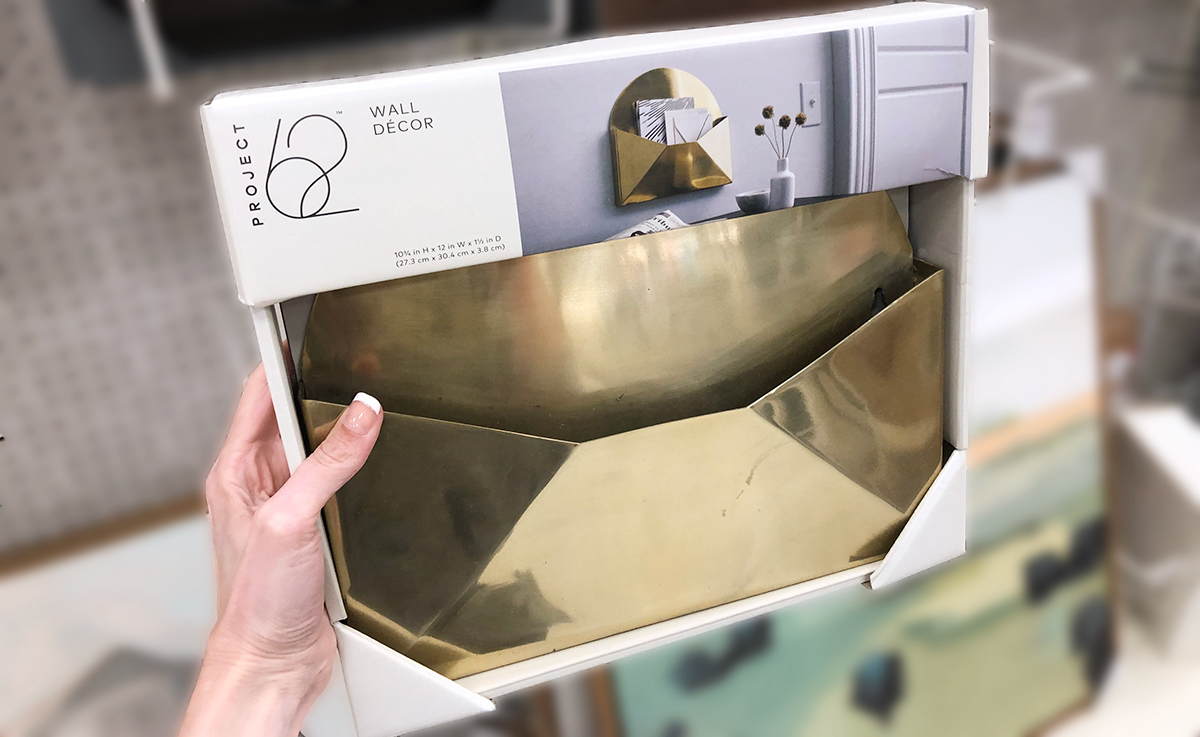 Decorative Gold Envelope 2 X 10.5 X 12 – Project 62™ -$12.99
What better way to corral your daily mail than with this large metal envelope that can be hung right in your entryway. Or consider pushing the envelope and fill it with plants or other knick-knacks.
---
Baskets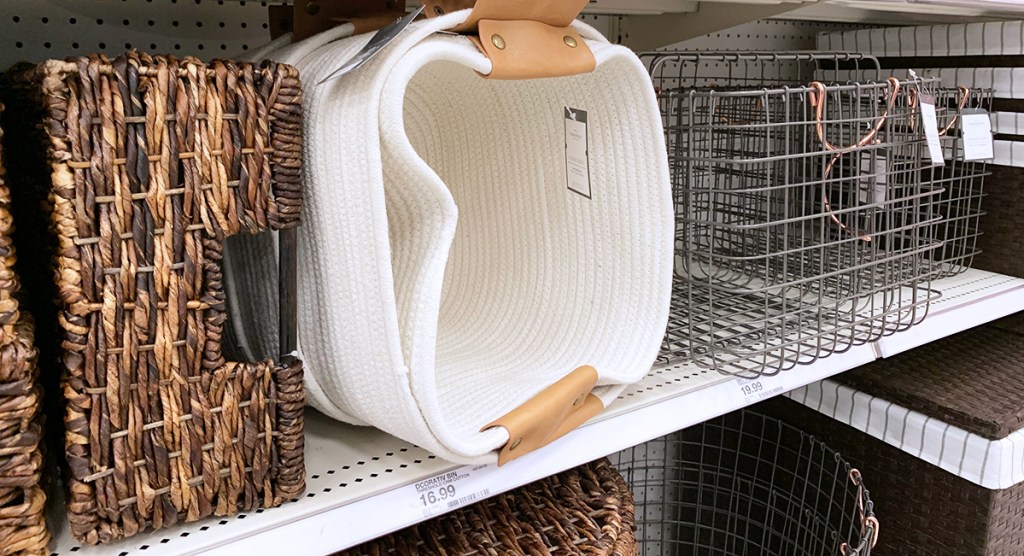 Who doesn't love decorative storage baskets?! Target's got you covered with a wide variety of sizes, colors, and styles to match all decor themes.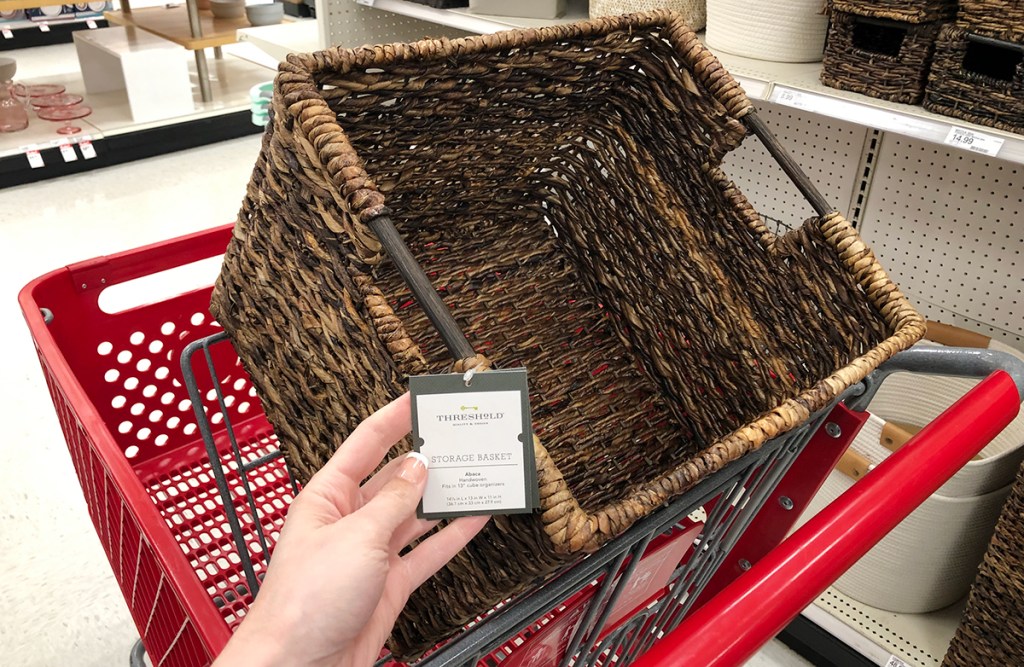 Wicker Large Milk Crate Dark Brown 11″x13″ – Threshold™ – $24.99
If you're curious which basket is a must-have, look no further than this wicker style with over 400 positive reviews and 5-star rating.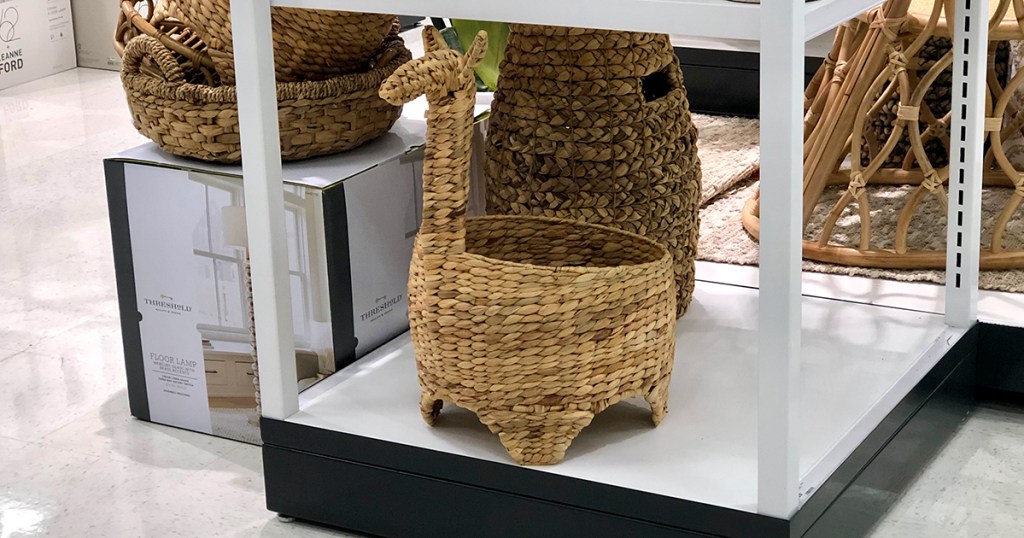 Get adventurous and seek out these animal-shaped baskets, perfect for holding toys, blankets, or even potted plants.
---
Blankets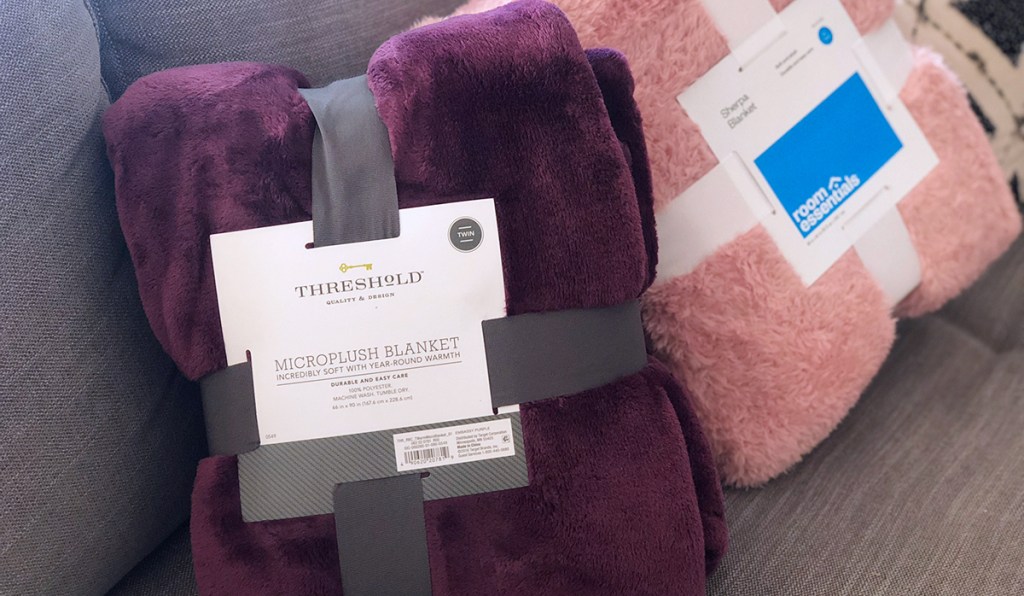 Microplush Bed Blanket – Threshold™ – $21.84
Fill those baskets with one of our favorite products from Target—blankets! This microplush style comes in a variety of colors and sizes, so buying more than one is encouraged.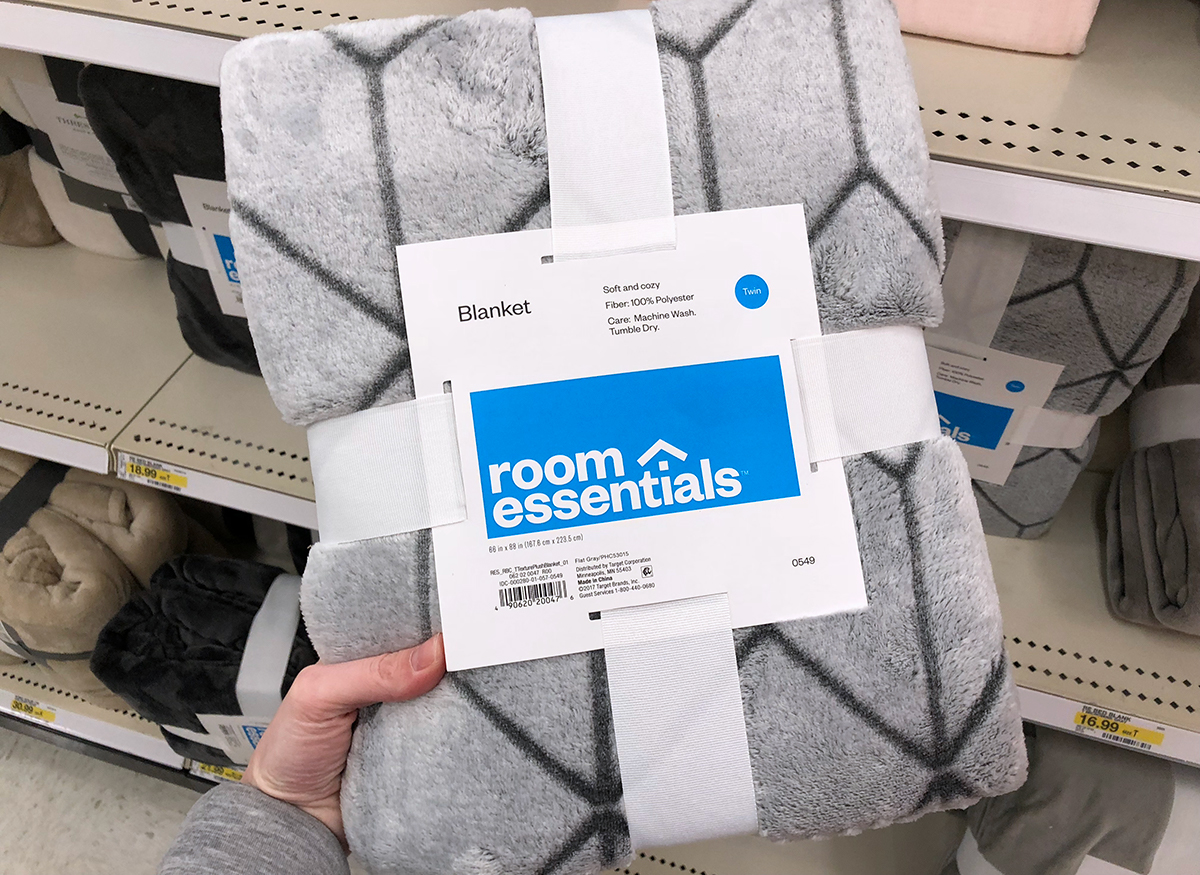 Micromink Printed Blanket – Room Essentials™ – $20.89
Style up your couch with an embossed print blanket that's equal parts cozy and chic.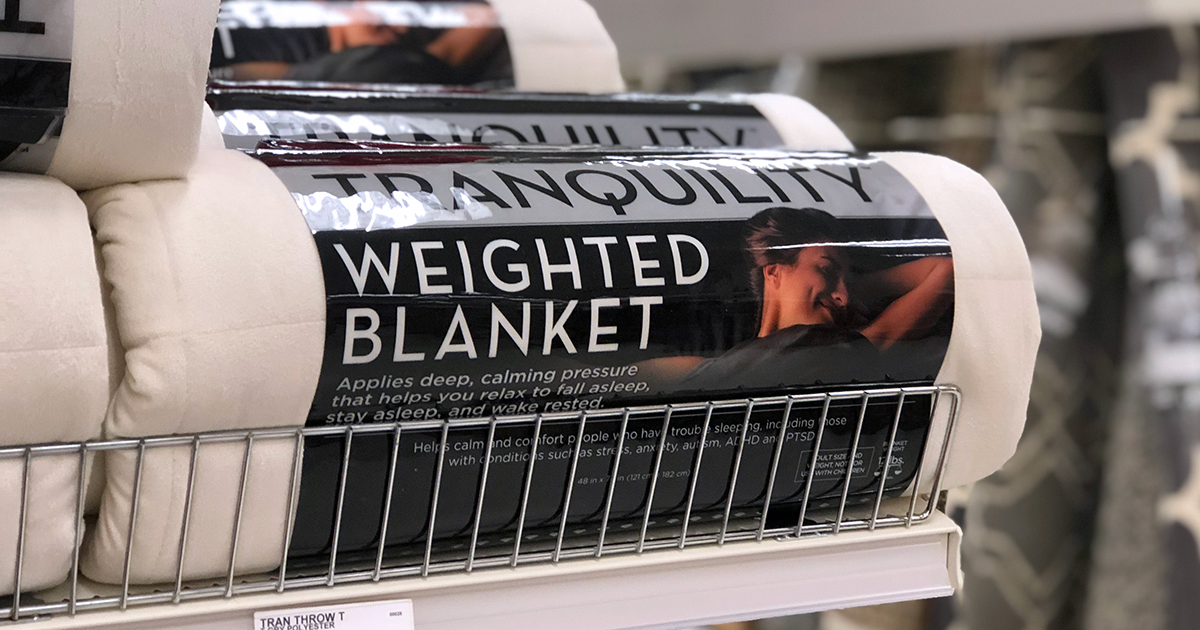 12lb Weighted Blanket – Tranquility – $69.99
Want the ultimate feeling of comfort? Target shoppers love this weighted blanket, not only for its heavyweight relaxing technology, but it also costs much less than competitor blankets.
---
Emily (emily@hip2behome.com) loves a good deal, especially when it comes to fashion finds, home decor, and all things self-care!
---