Do You Really Need a Top Sheet? Our Team's Bedding Debate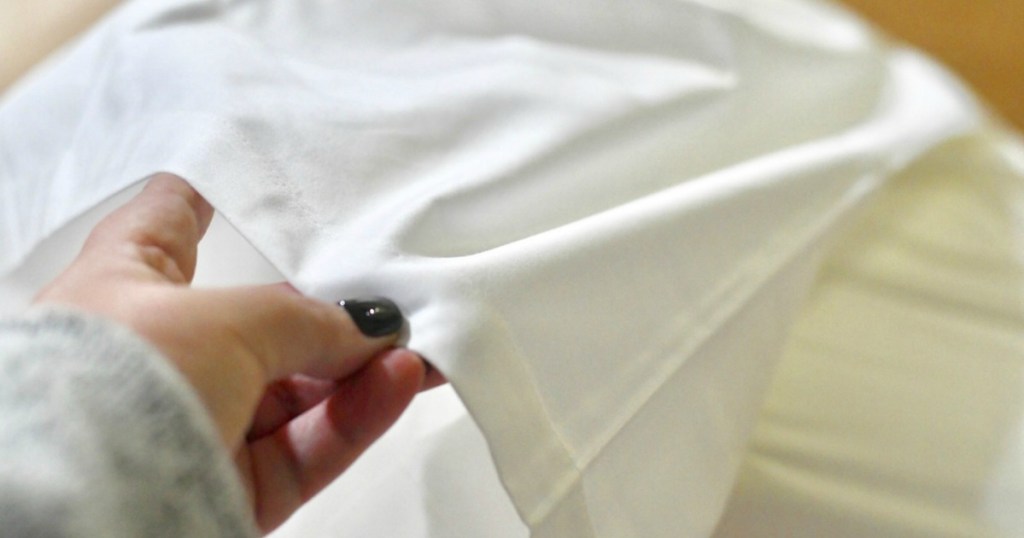 If you haven't already heard, using a top sheet… or not using one has been a huge debate! Up until recently, I didn't even know this was a thing, but come to find out, lots of you have some pretty strong feelings whether you should have one or not. Well, the debate is over and here are my team's thoughts on this hot discussion!
---
Before we get to the debate, what is a "top sheet"?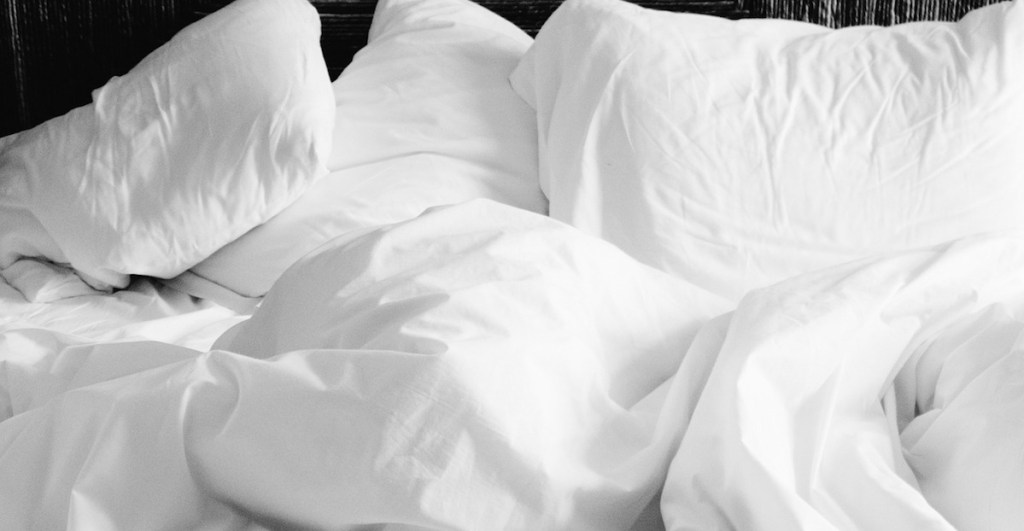 A top sheet, otherwise known as a flat sheet, is the fabric that you lie under. It goes directly above the fitted sheet and underneath blankets, quilts, duvets, and/or comforters that might be on the bed and is the barrier between the other layers of bedding.
---
So why might you need… or not need a top sheet?
1. It's just what you're used to.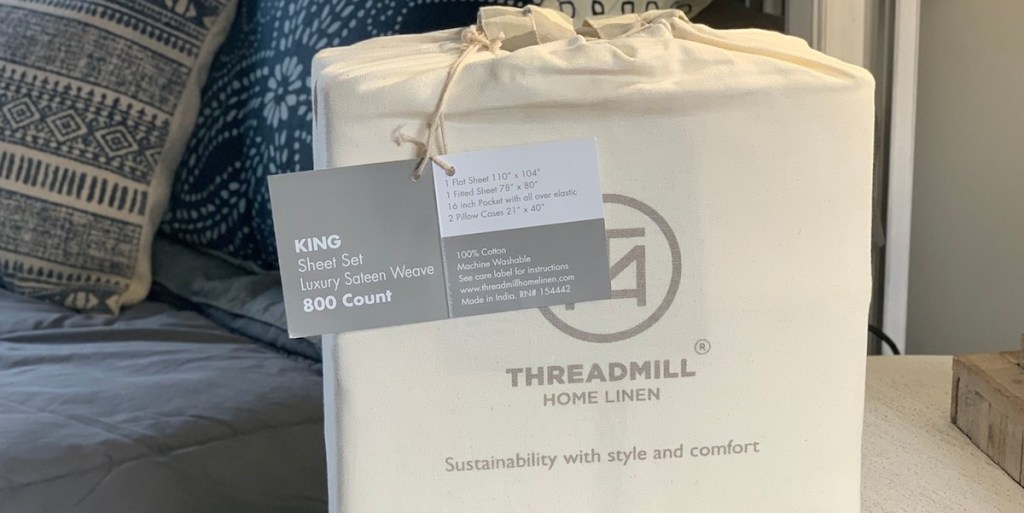 I've really never given a top sheet a second thought because it has always come with any sheet sets I've ever bought. I paid for it, so why wouldn't I use it?! Maybe it's because I'm Type A or don't often think outside the box, but using a top sheet just seems like a no-brainer to me, especially since I spent my hard earned money on it. Even Emily, my Hip Sidekick, never really gave it a second thought before.
"I didn't know that not using a top sheet was a thing! Haha! We use one, and while most of the time it ends up kicked down and crumpled at the end of the bed, I'll pull it back up while making up the sheets since I like having it as a separator between me and the duvet—that way I don't have to wash my duvet cover as often." – Emily
---
2. Your sleeping partner might need a top sheet.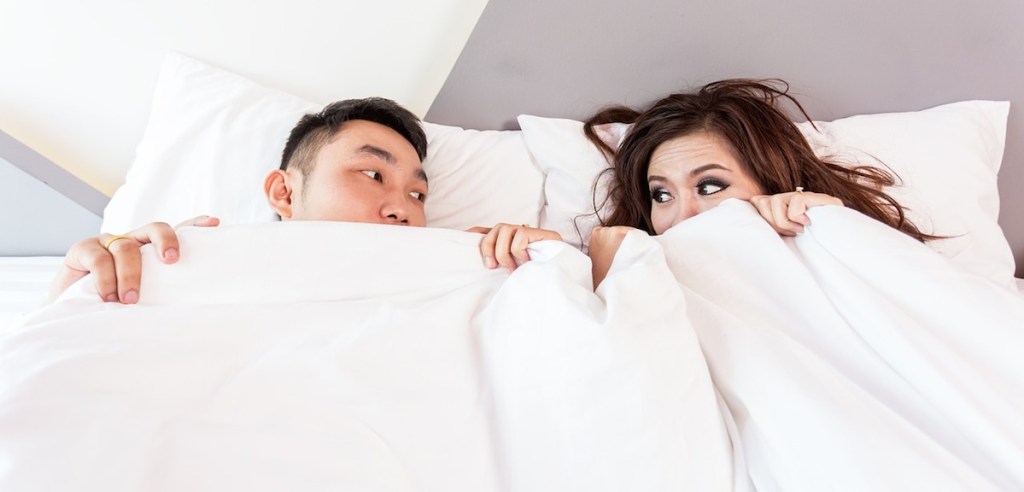 Something, or should I say, someone, to think about when deciding if you need a top sheet or not is your sleeping partner if you have one! Oftentimes, one of you may not be able to sleep without one, whereas the other could totally do without it! Depending on your reasons, you might decide to compromise like our Hip Sidekick Alyssa did with her husband.
"We use top sheets because they are breezy and refreshing, according to my husband. I love the fluffy comforters but if we don't have a top sheet, he instantly feels like the duvet is too hot." – Alyssa
---
3. It makes more laundry.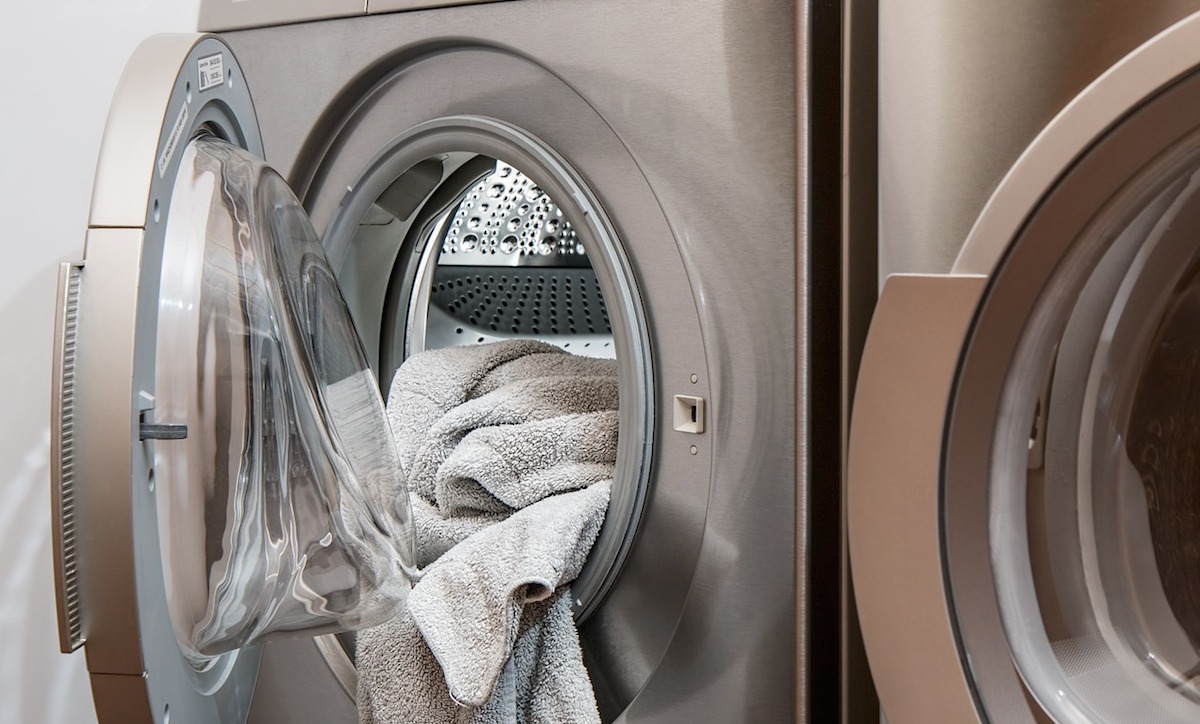 Honestly, though. Who in the world wants to make more laundry for themselves? I know I sure don't! Some of you might disagree on whether or not this actually makes life easier, but what it boils down to is how often you actually need to clean your bed. My Hip Sidekick, Marley, and I agree that for us, not using a top sheet definitely creates more laundry.
"I use a top sheet on my bed; otherwise, I'd want to wash my duvet cover once a week, and that would be such a pain!" – Marley
Whereas my other Hip Sidekick, Stacy, thinks keeping one off the bed just makes life a heck of a lot easier!
"We don't use sheets in our house, because why would I? It's just more to launder… and this momma does not need more! All of our beds have fitted sheets and comforters. That's it. No hospital corners for me." – Stacy
---
4. Top sheets keep the bed feeling more fresh.

There's nothing like crawling into a bed after a long day and cozying up with fresh, clean, and crisp sheets. That's until you might get a little too hot. Adding a top sheet can create a cool barrier helping keep you from overheating with a heavy blanket or comforter. Not only that, but it provides an extra layer that gives you the option to take some blankets off if you tend to get too hot.
"I use a top sheet! I feel like it keeps my comforter cleaner. I can also kick off my comforter and use just the sheet if I get too hot." – Jennifer

---
5. It might be too much of a hassle!

Frustrated about making your bed with all those layers? A top sheet might not be your best option. I found that so many people complain about what a hassle they can be, and I have to say, they have a great point! Not only is tucking them in a pain, but more times than not, they become lopsided or bunched-up at the bottom. Um, no thanks! Often times, that seems to be enough for sleepers to ditch top sheets altogether. Plus, what if you want your feet out when you sleep? The last thing you should need to stress over is yanking at your sheets when you're trying to get comfy.
"I definitely do not use a top sheet. Like there's literally no point in having one! I love my comforter by itself, and I just wash it when I need to! Makes life so much easier when I make my bed, too." -Amber

---
6. You change your mind seasonally.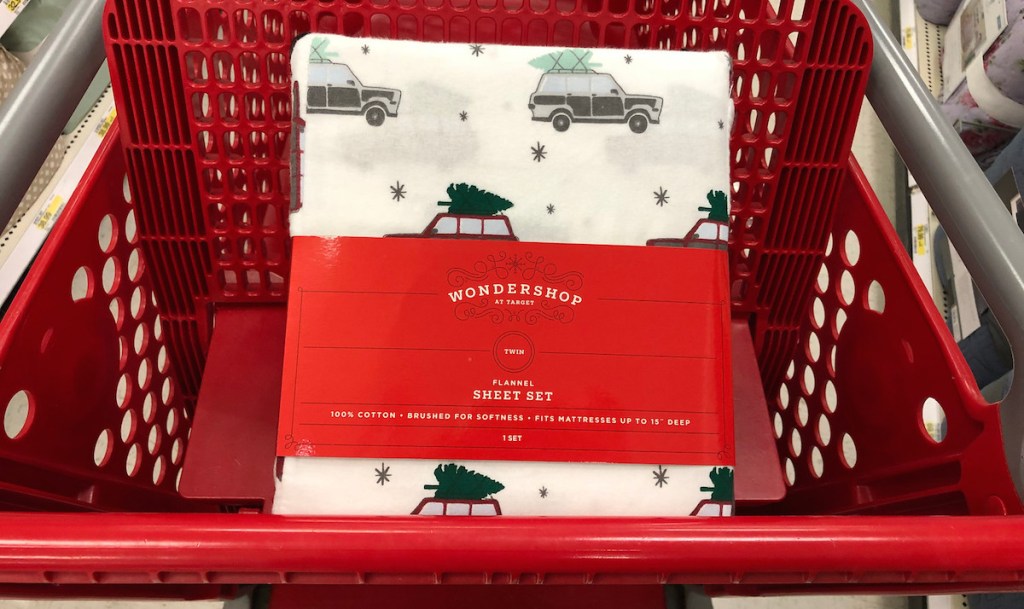 The seasons, whether hot or cold, may influence your decision to have a top sheet. When cold weather comes, some people look forward to crawling in bed with some warm and cozy flannel sheets. Come spring or summer, you may be ready to throw them off the bed. No matter what you're sheets game is, it's okay to change your mind. 😉
---
7. Top sheets are just too good to pass up.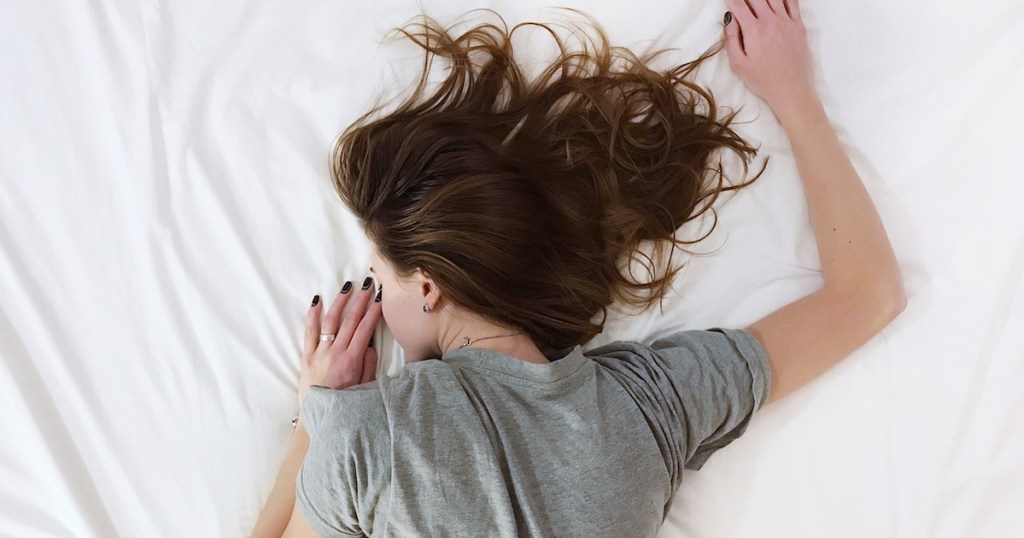 If you've recently bought some amazing new sheets as our whole team did, you know that you want to use up every single piece of them that you can! When you find a good sheet set, you just need to stick with it. No need to explain yourself, we get it. They're just too cozy to pass up! "Top sheet on", friends!
---
By the way, if you're in the market for some new sheets, here are two of our team favorites: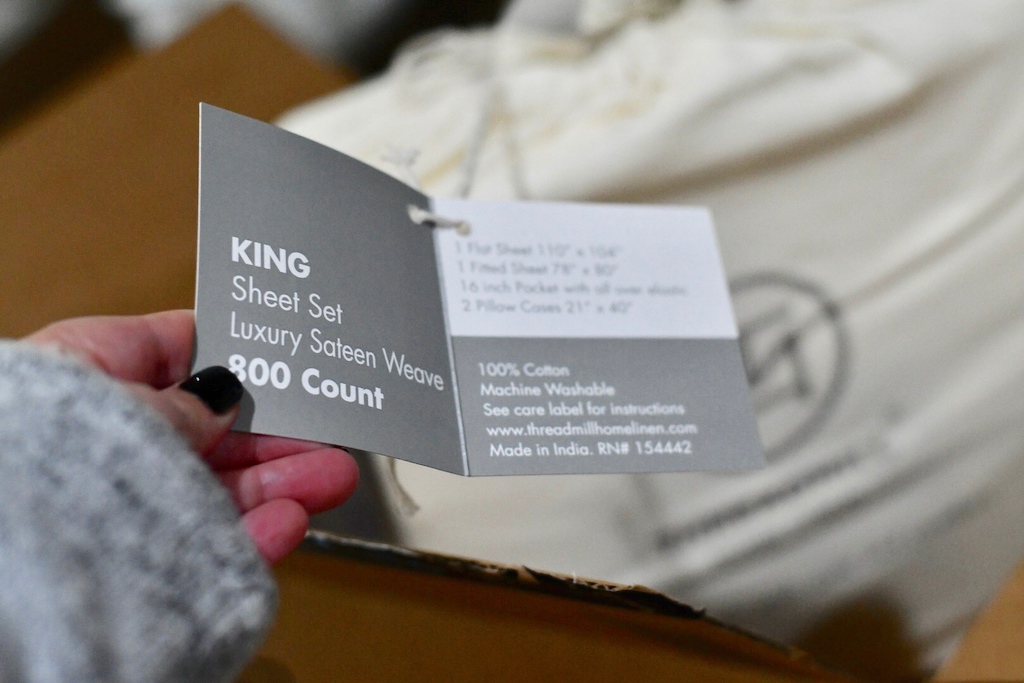 ---
So, what's our top sheet vs. no top sheet verdict?
While having a top sheet or not is totally your preference, we cast our team votes and decided while there are benefits to having one versus not, we ultimately can't pass them up!
Yes, most of our team thinks you need a top sheet.
---
How do you feel about using a top sheet?
Let us know in the comments below!
---
Sara (sara@hip2behome.com) loves sharing decor that inspires people on a budget and finds joy in traveling to new places.
---