Save BIG on Farmhouse Décor with These Knock Offs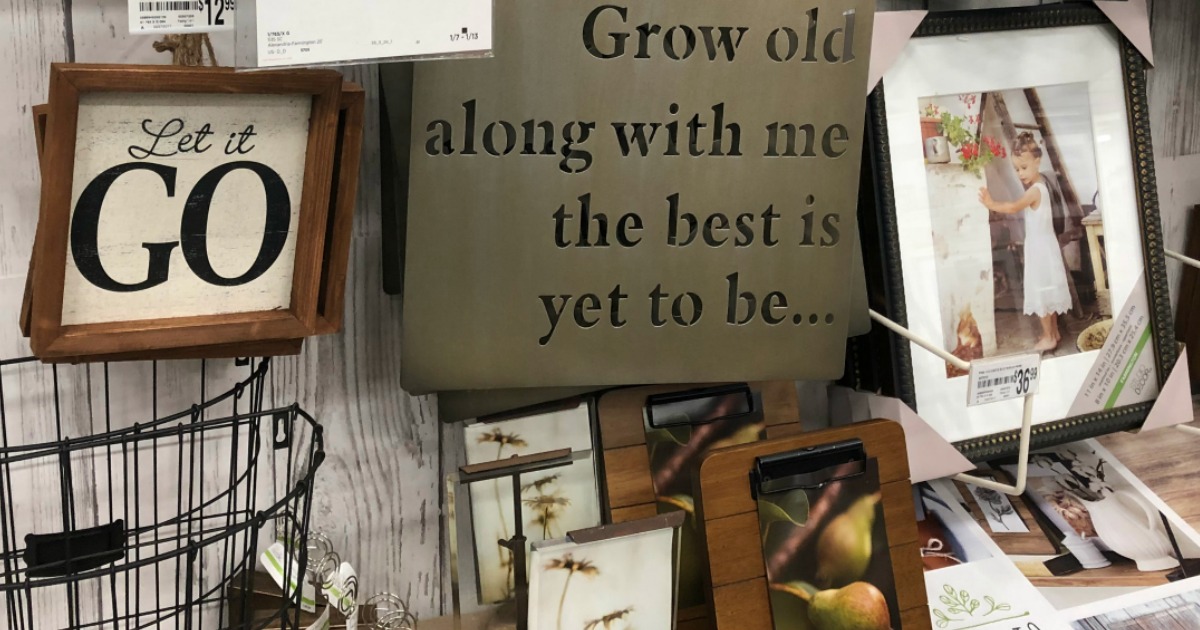 Are you a fan of Farmhouse décor? At Hip2BeHome, we love the Farmhouse style, especially when we can spruce up our homes without breaking the bank. If you're a fan, check out these look-alike Farmhouse items and deals we found for a fraction of the cost of those expensive brands!
---
1. Corbel bookends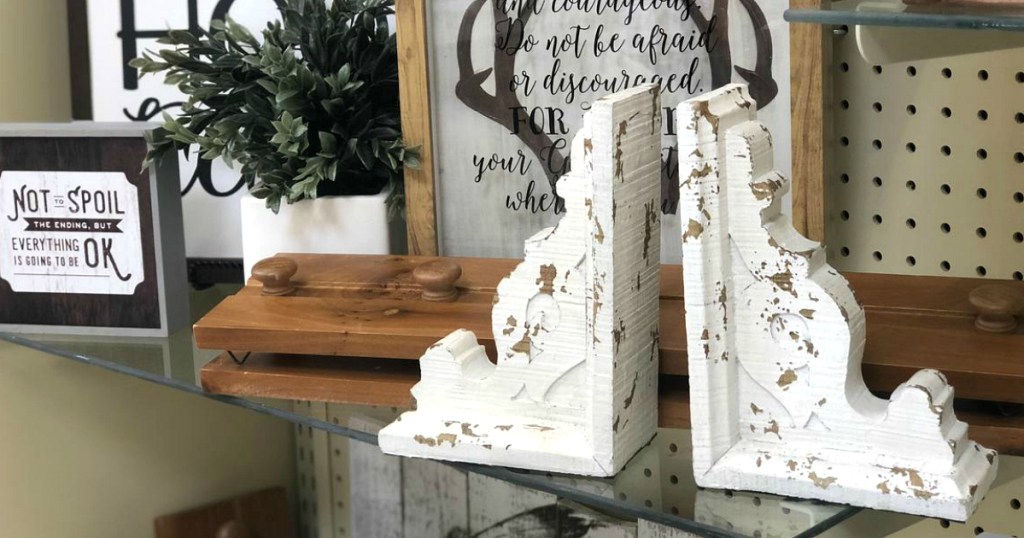 These distressed corbels are a gorgeous addition to any bookcase or mantel and will add so much architectural detail to your space. Plus, they're a total steal at Hobby Lobby when I scoop up this set during one of their frequent sales or use this 40% off coupon!
"I own the real Magnolia ones and I've seen the Hobby Lobby ones. They are a little lighter in weight, but still good quality considering you're paying a fraction of the cost!" – Amber
---
2. Galvanized 3-tier stand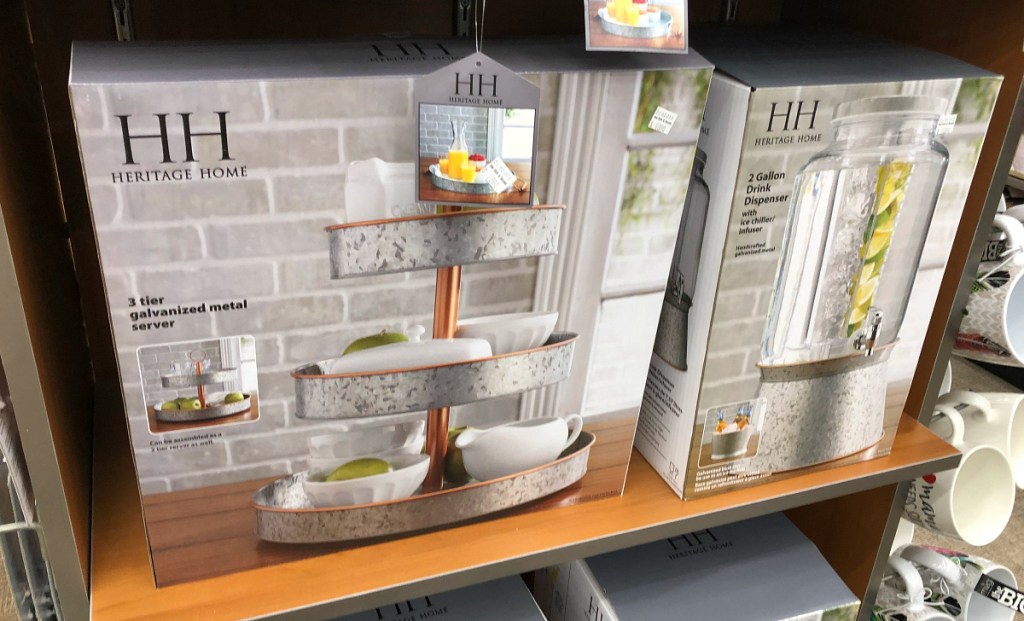 These inexpensive galvanized servers really caught my eye! And because I can assemble the tiers myself, this piece can be completely versatile for so many different purposes! From a farmhouse style serving tray, used for kitchen necessities, displaying fresh produce or little pots of succulents… even perfect for office supplies! I can completely transform this piece for every room in my home.
Hip Tip: At Hobby Lobby you can scoop up a similar, smaller option for just $39.99! That's almost half the cost of the Pottery Barn option!
---
3. Rustic Wall Clock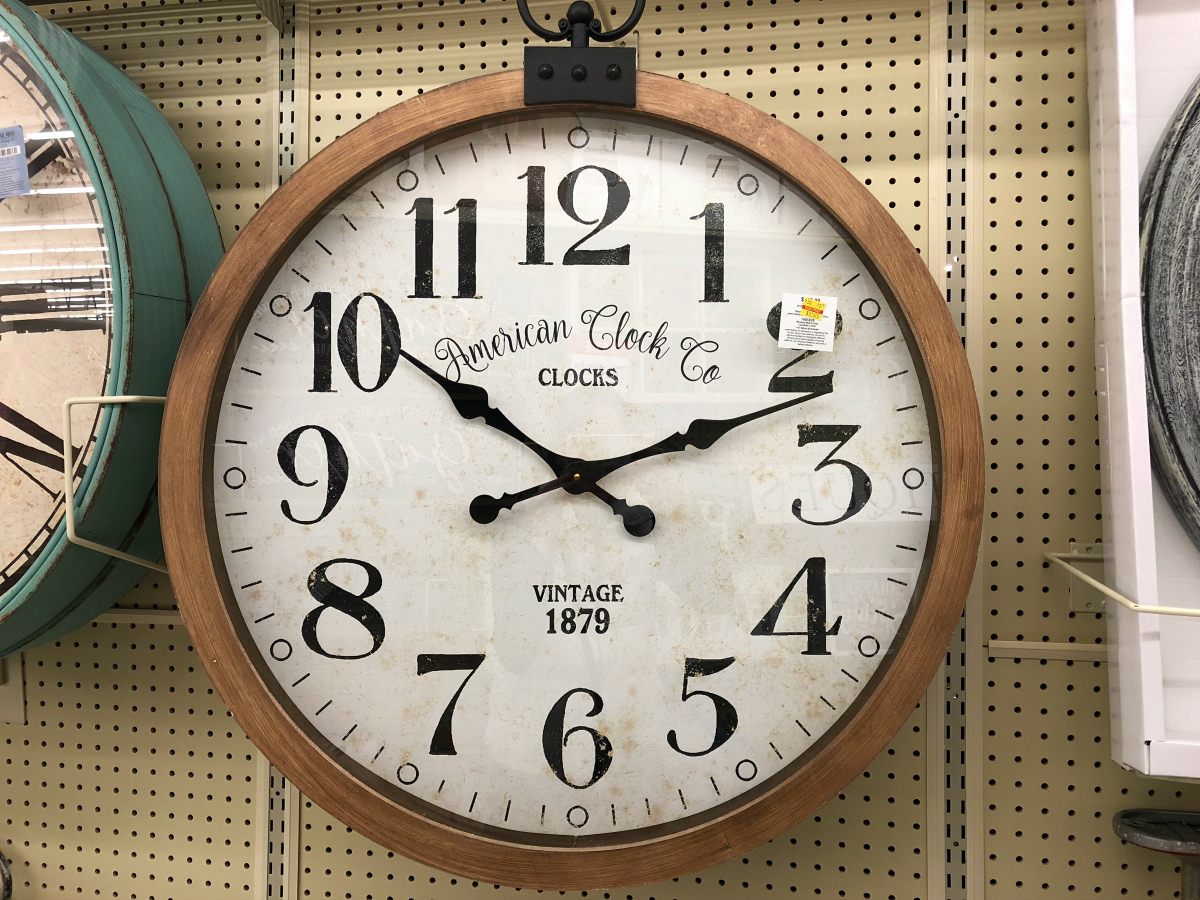 What time is it? It's time to save a bundle on a gorgeous wall clock, of course! 😏 And for $100 less than the Pier1 option, it's a great accessory to complete my farmhouse look.
---
4. Rustic Bookshelf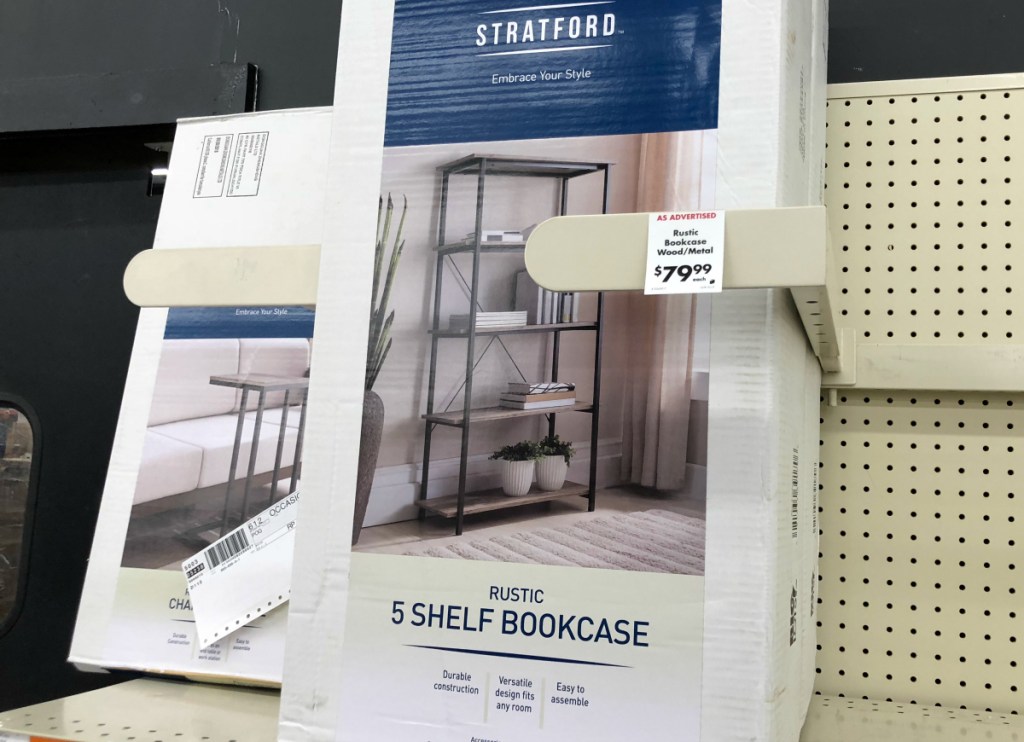 I love how the right set of shelves can transform an entire room while providing much-needed storage for books and other treasured items. And with these massive savings on the Big Lots shelves, I could buy twelve of these beautiful Big Lots bookcases for the price of just one Restoration Hardware bookcase. Consider me SOLD!
---
5. "Home" sentiment pillow cover
Text pillow covers are trending right now and are such a fun, minimal way to show off what means most to me! Plus, I love that this one is a cover so washing it is much easier than throwing an entire pillow in the wash! For the same exact look as Pottery Barn, I'm going to scoop up the much more affordable option from Amazon!
---
6. Stoneware dishes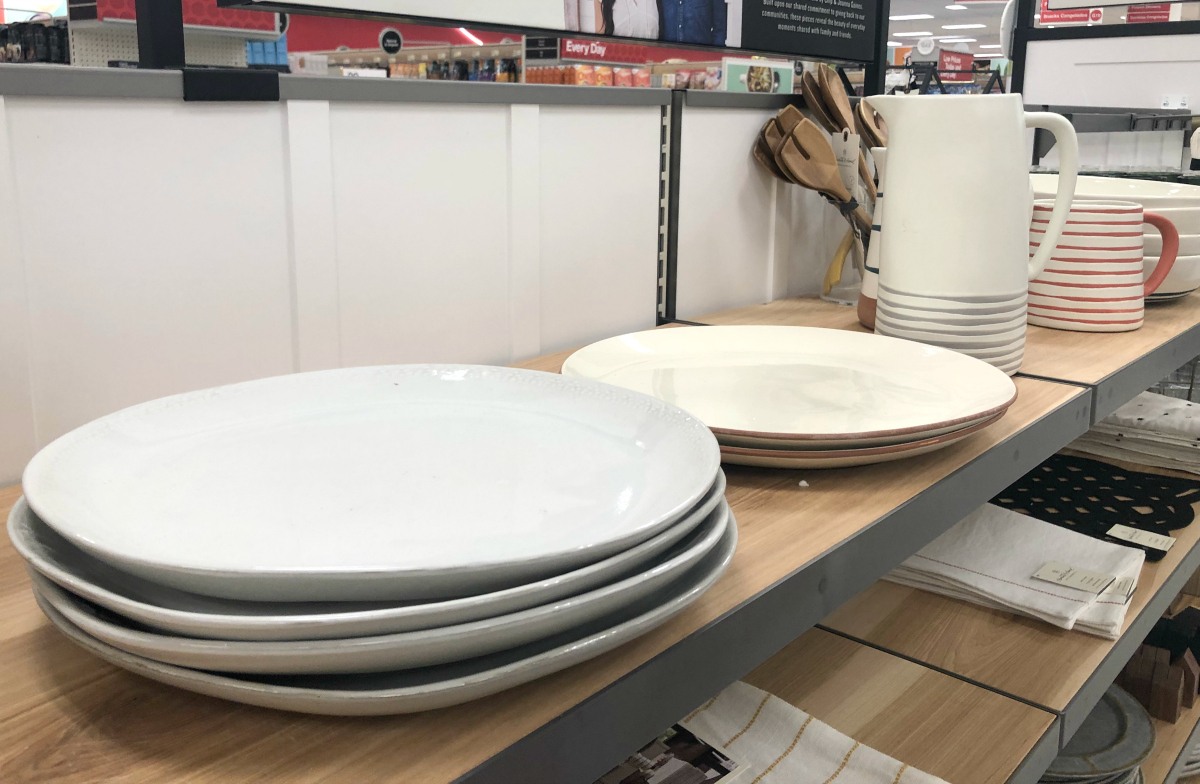 Stoneware dishes are the perfect look for any farmhouse tablescape. And for just six dollars per plate at Target, I'll have extra cash to really get my table decked out for my next gathering!
---
7. Magnolia Wreath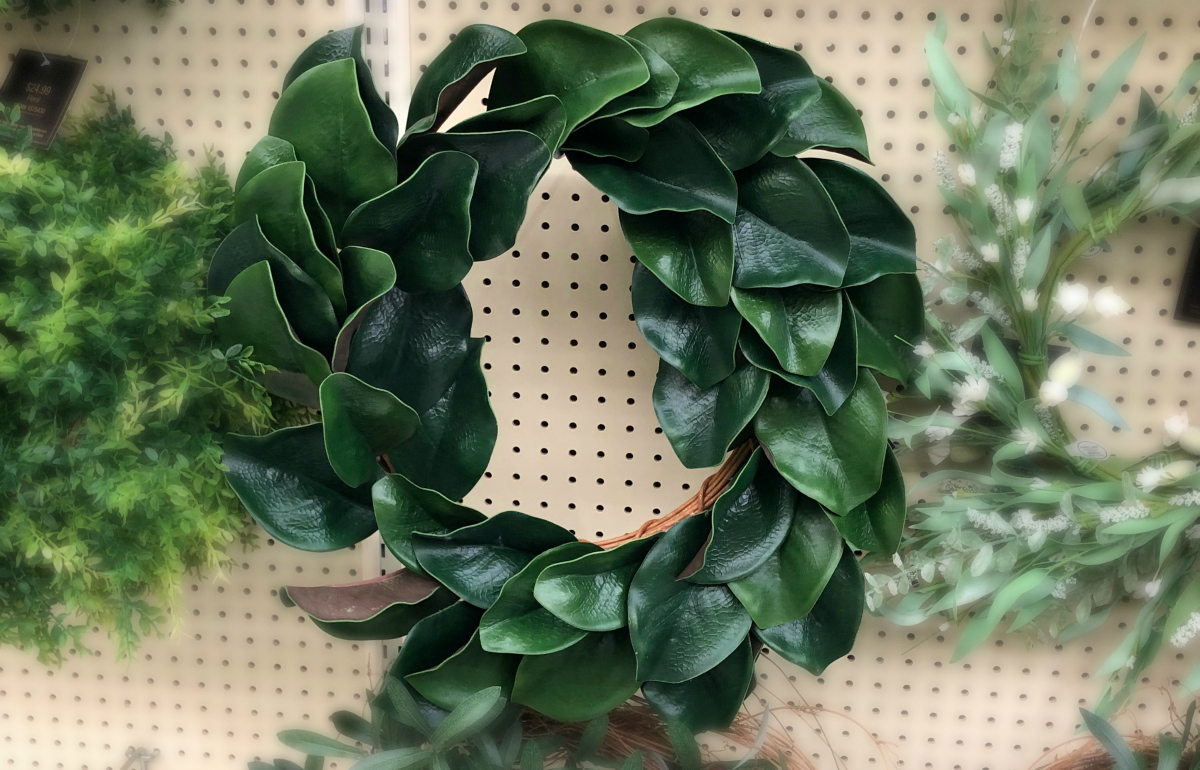 These magnolia wreaths are so lush, green, and beautiful not to mention they are the perfect pop of color against muted farmhouse walls or can compliment anyone's front door.
---
8. Grow Old Metal Sign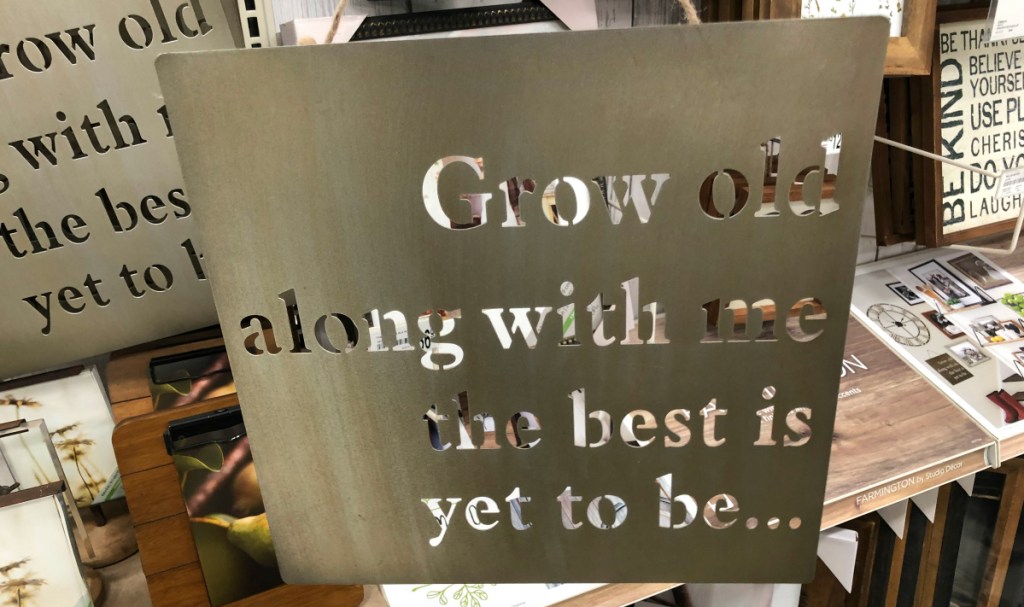 How sweet is this sentiment?! I love these laser-etched rustic signs because they're sentimental yet add a touch of modern or rustic to any room. Plus, the Michaels sign is 75% less than Magnolia Market signs!
---
Mary (mary@hip2behome.com) is a stellar content creator who runs on chocolate, caffeine, and clearance deals.
---