Save on These Magnolia Lookalike Distressed Corbel Bookends at Hobby Lobby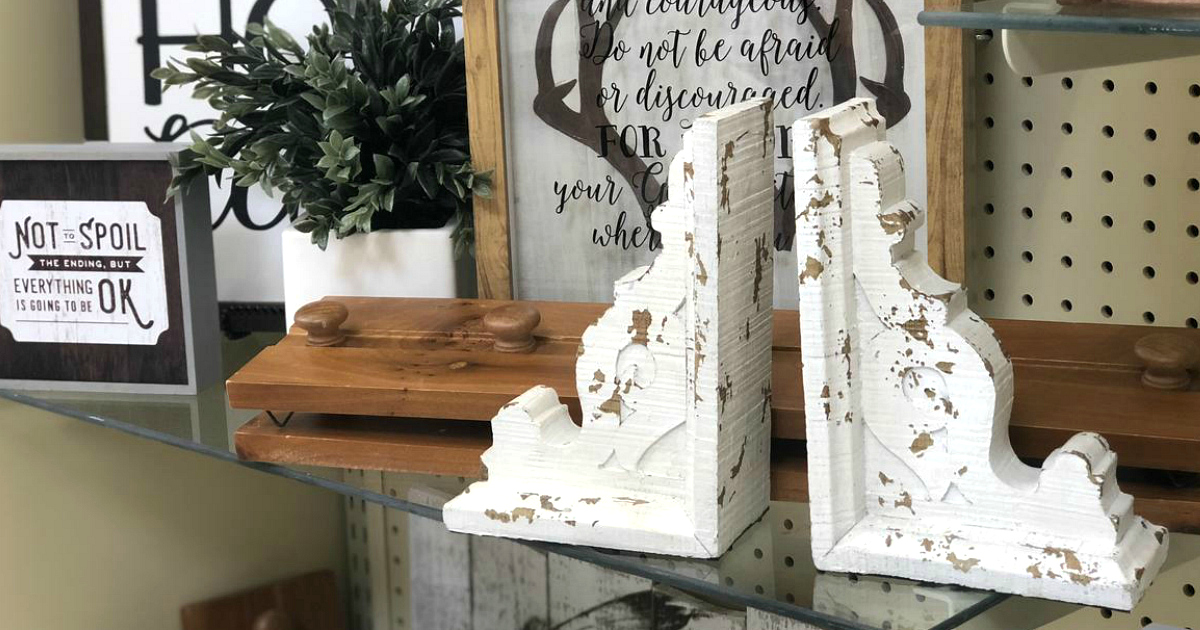 Keep your home looking chic for cheap!
Been looking to add a vintage-inspired architectural feel to your mantel, bookcase, or desk – but have a budget to follow? This easy and simple Hobby Lobby deal is for you!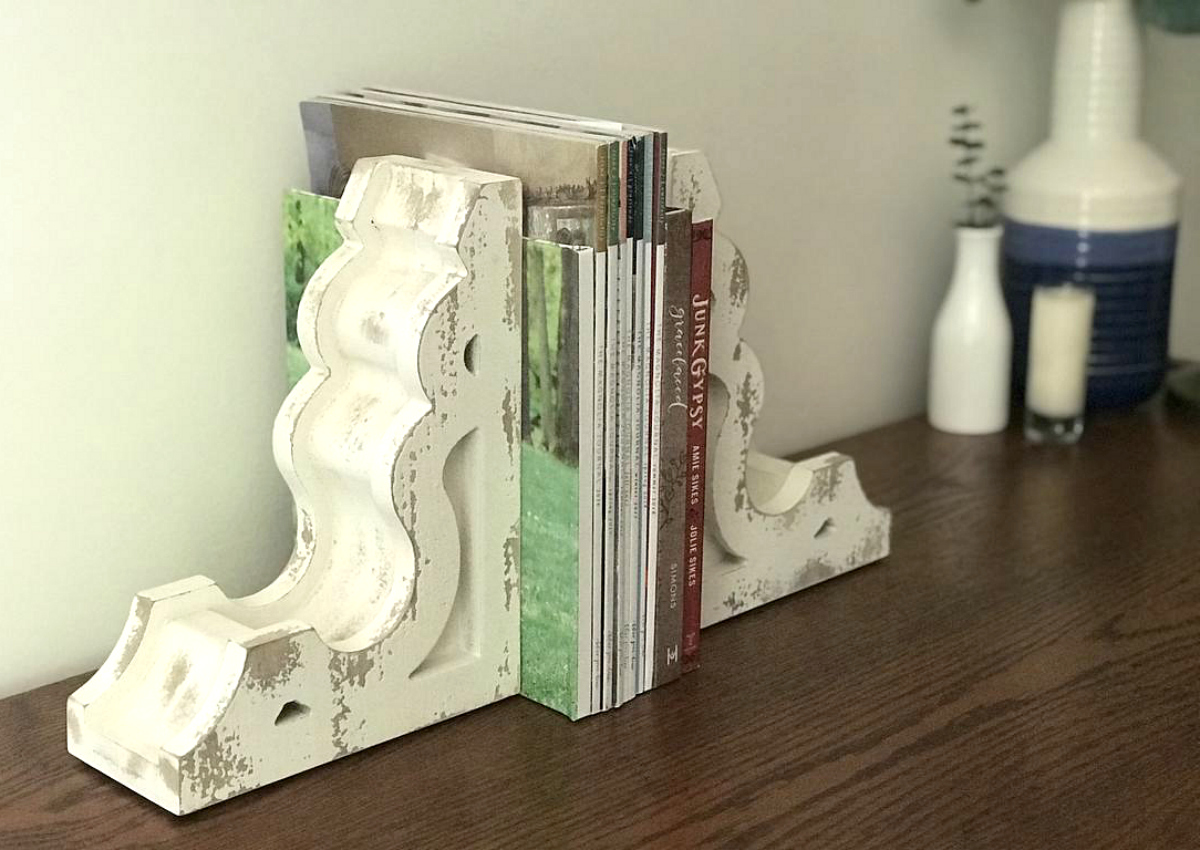 Instead of paying almost $50 for these White Corbel Bookends from Magnolia Market (pictured above), head to Hobby Lobby where you'll pay a fraction of the cost – and they look SO similar!

Score this Hobby Lobby Deal: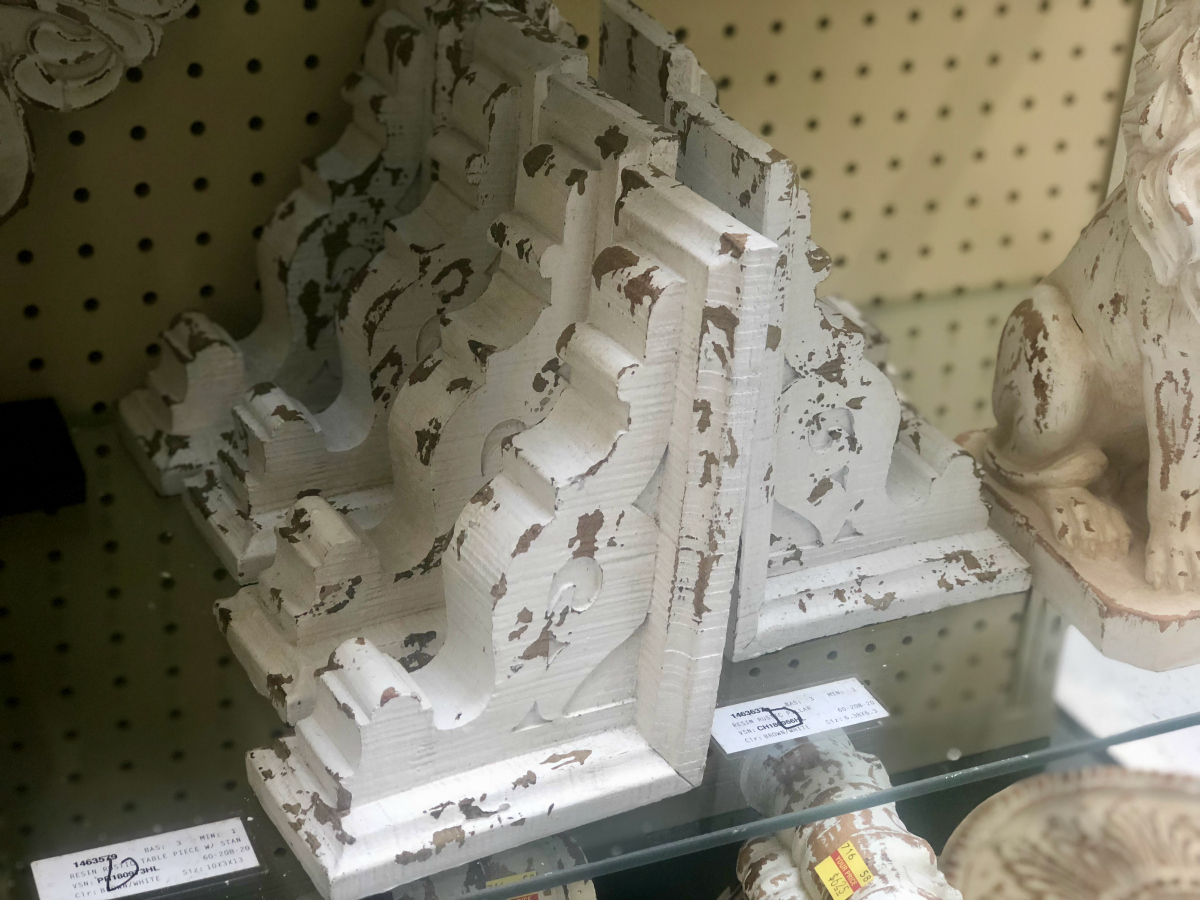 This Distressed Corbel Bookend Set from Hobby Lobby (pictured above) is regularly $29.99 – and sometimes they go on sale for less! Whenever they're not on sale, you can even use a 40% off regular price item coupon and pay only $17.99, which is a huge discount compared to the pricier set!
These look-alike bookends are shaped like thin corbels with a white distressed finish that shows the natural wood beneath. Use them in your office, bedroom, or kitchen to prop up your book collection!
Check out this feedback from a team member:
"I own the real Magnolia ones and I've seen the Hobby Lobby ones. They are a little lighter in weight, but still good quality considering you're paying a fraction of the cost!" – Amber

---