Save Up to 57% on Patio Furniture at The Home Depot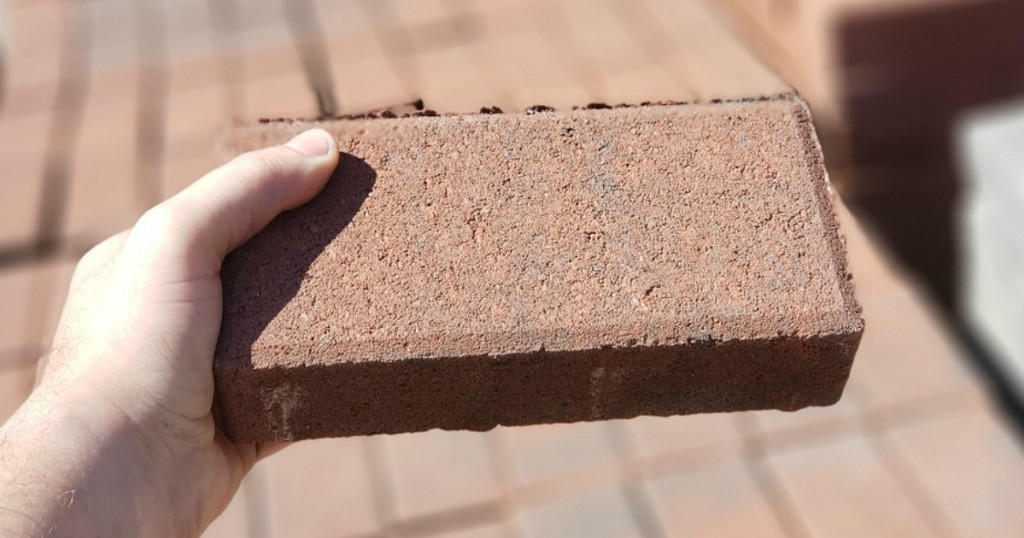 Spring has sprung!
UPDATE – While the Spring Black Friday Sale is over, you can still score the awesome patio furniture deals below!
If you're wanting to spruce up your outdoor living space, you'll definitely want to check out The Home Depot's Spring Black Friday Sale where they're having great sales on patio furniture, flowers and outdoor plants, home appliances, paver stones, and much more. But note that the sale is only valid through April 17th, in store and online.
If you're looking to save even more, be sure to sign up for mobile alerts or the various Home Depot clubs to get coupons in your inbox and/or on your mobile device! If you haven't yet, be sure to check out these 18 tips for shopping at The Home Depot before heading out the door for instructions on how to do that.
*Note that shipping is free on most orders over $45 or choose free in-store pick up at your local store.
Hip Tip: If you prefer Lowe's, they're also having a Spring Black Friday Sale and offering similar deals on mulch, soil, paver stones, appliances, and more!
---
Patio Furniture: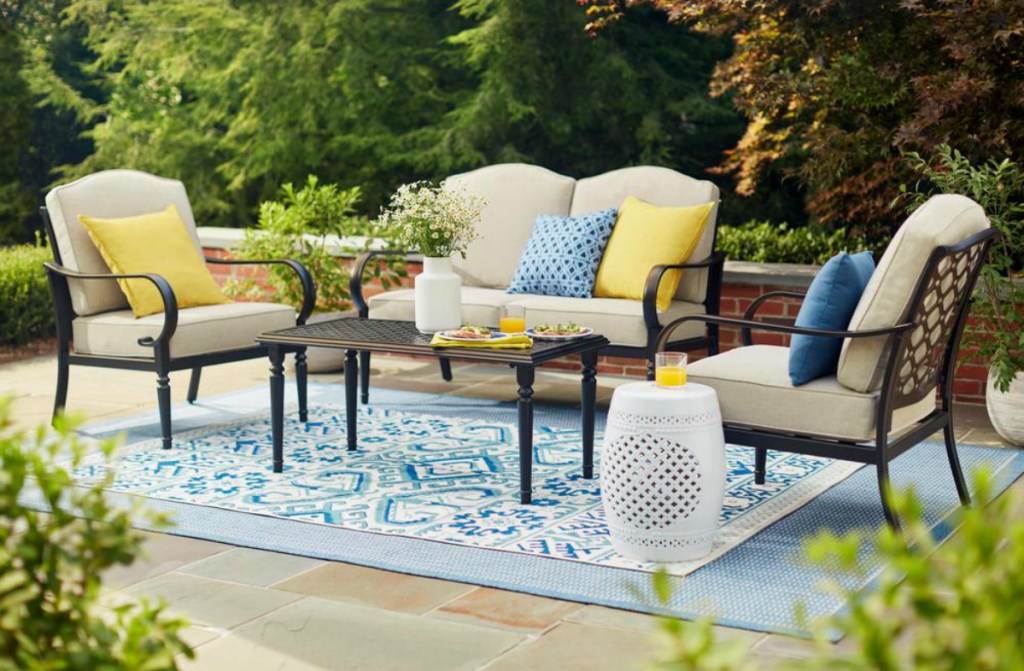 Hampton Bay Laurel Oaks 4-piece Patio Deep Seating Set
Regular price: $699 each
Your price: $499 each
🏷 Discount: 29% off
Entertain a group of family or friends while having them enjoy the plushness of the Laurel Oaks 4-Piece Steel Patio Conversation Set from Hampton Bay. The ultra-plush cushions are soft as you lounge and the set is protected by olefin fabric that helps it looks its best at all times.

---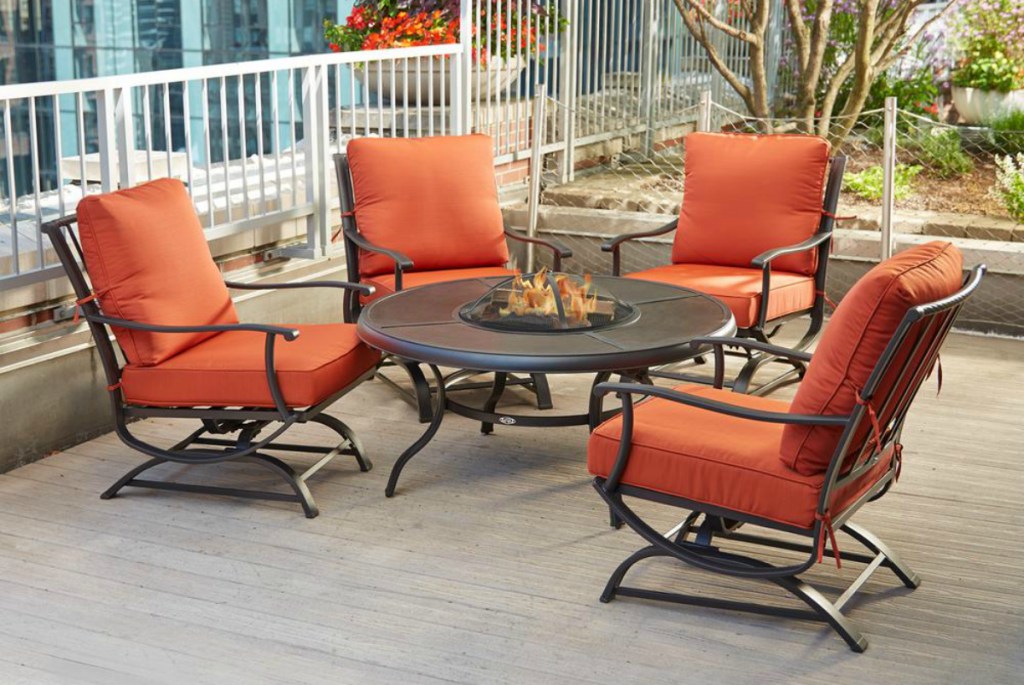 Redwood Valley 5-piece Fire Pit Seating Set
Regular price: $849 each
Your price: $599 each
🏷 Discount: 29% off
The Redwood Valley 5-Piece Patio Seating Set with Fire Pit by Hampton Bay offers the ultimate level of comfort and elegance. The fire pit keeps you warm and serves double duty as a table when you don't have a fire going. The flecked metal top surrounding the fire bowl adds a traditional flavor to the intimacy that a fire can bring to your gatherings. Includes fire screen, grate, and poker.
---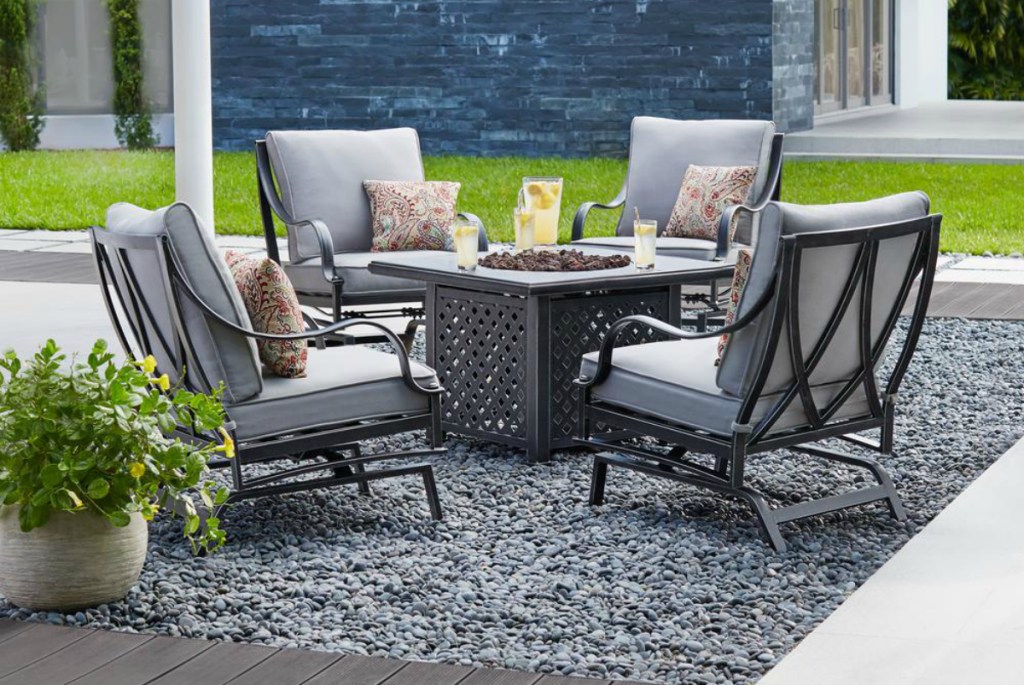 Highland Point 5-piece Fire Pit Seating Set
Regular price: $1,099 each
Your price: $799 each
🏷 Discount: 27% off
The Highland Point Fire Chat Set is unique and elegant in style offering casual comfort for relaxing or entertaining. It includes four high quality aluminum chairs with seat cushions and a heavy duty steel fire pit. Not only will this set make a statement, it will enhance your outdoor living for years to come.
---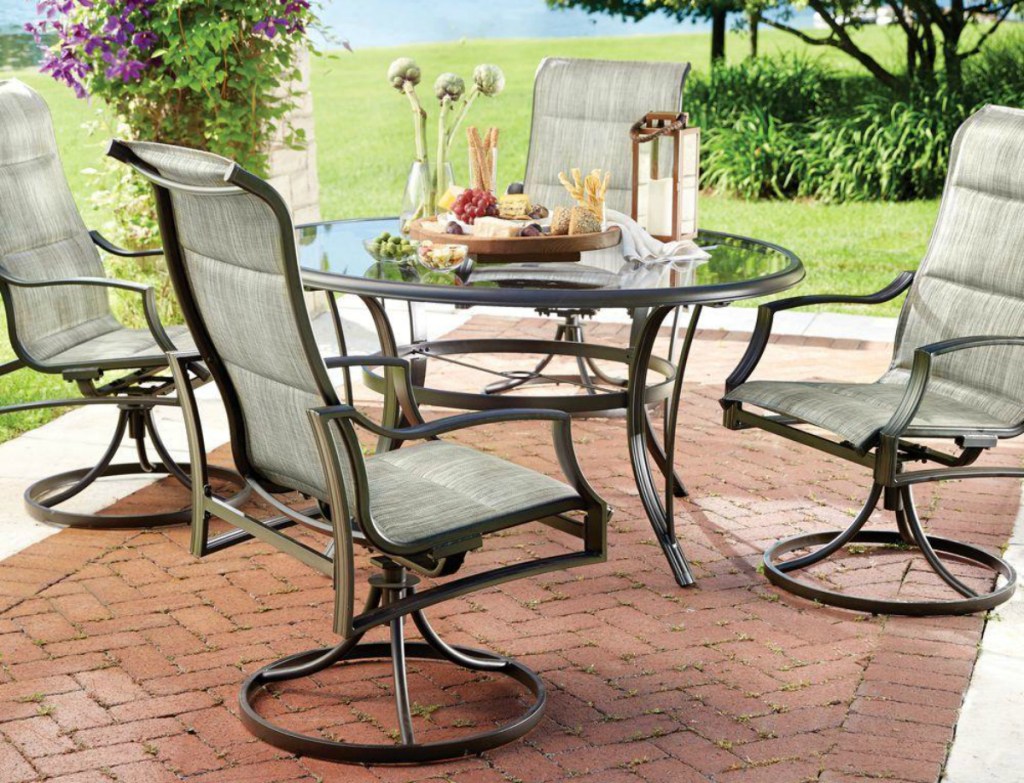 Statesville 5-piece Patio Dining Set
Regular price: $599 each
Your price: $449 each
🏷 Discount: 25% off
Create an elegant outdoor dining oasis with the Statesville 5-Piece Patio Dining Set from Hampton Bay. Durable with rust-resistant steel frames powder-coated in pewter, the set includes four swivel motion chairs with UV resistant material and a spacious, 53″ tempered glass tabletop that is perfect for entertaining.

---
Landscape & Gardening: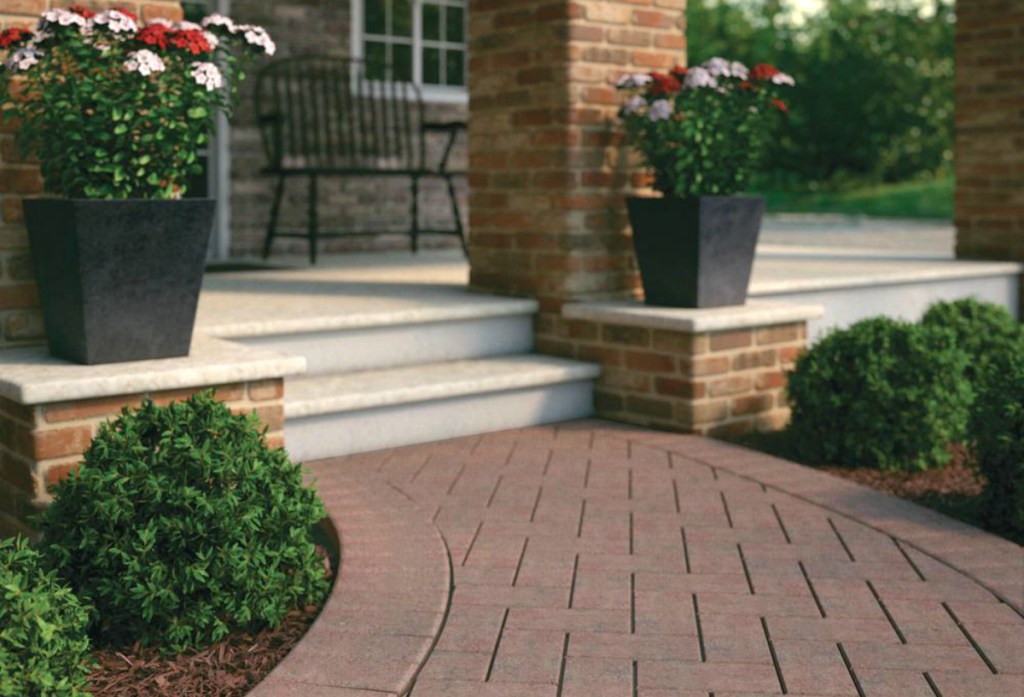 Regular price: $0.58 each
Your price: $0.25 each
🏷 Discount: 57% off
With the renowned durability of interlocking Pavestones, Holland Stone offers the old world charm of a simple paver shape. The rectangular shape can be installed in a number of fascinating patterns to produce simple or intricate designs. Mix these patterns with any of the available standard colors or combination of colors and you've got the potential for an architectural effect limited only by the imagination.
---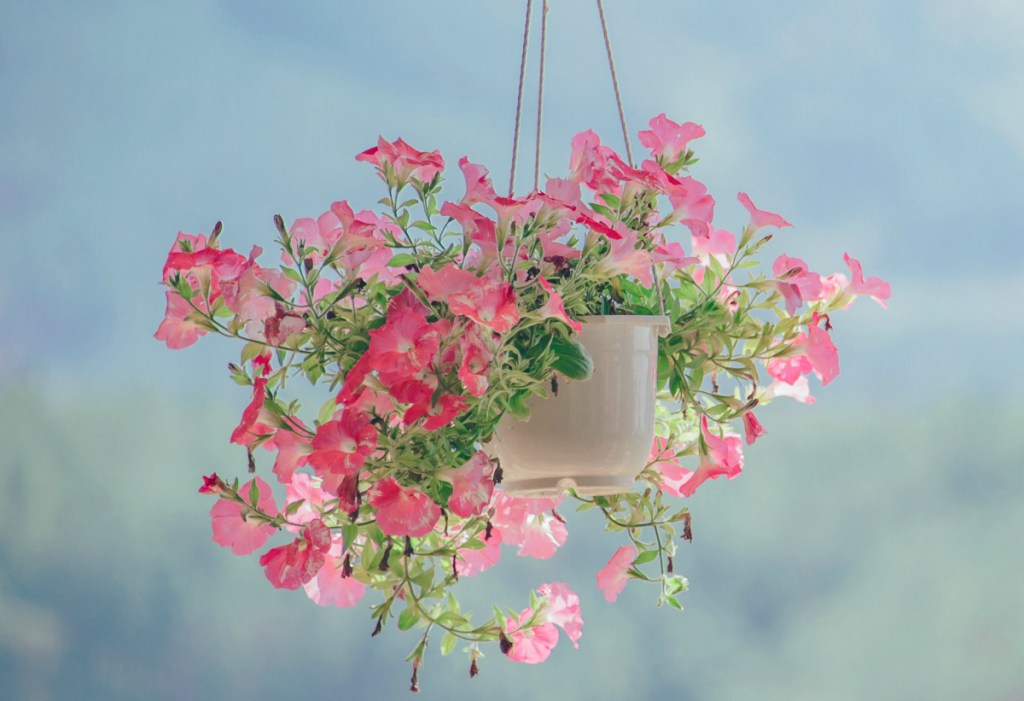 10″ Classic Hanging Basket (in-store only)
Regular price: $9.98 each
Your price: 2 for $10 or $5 each
🏷 Discount: 50% off
Add a pop of color to your patio, front porch, or outdoor living space with a classic hanging basket. Nothing is more welcoming to guests than a beautiful display of flowers when they first walk up to your door.
---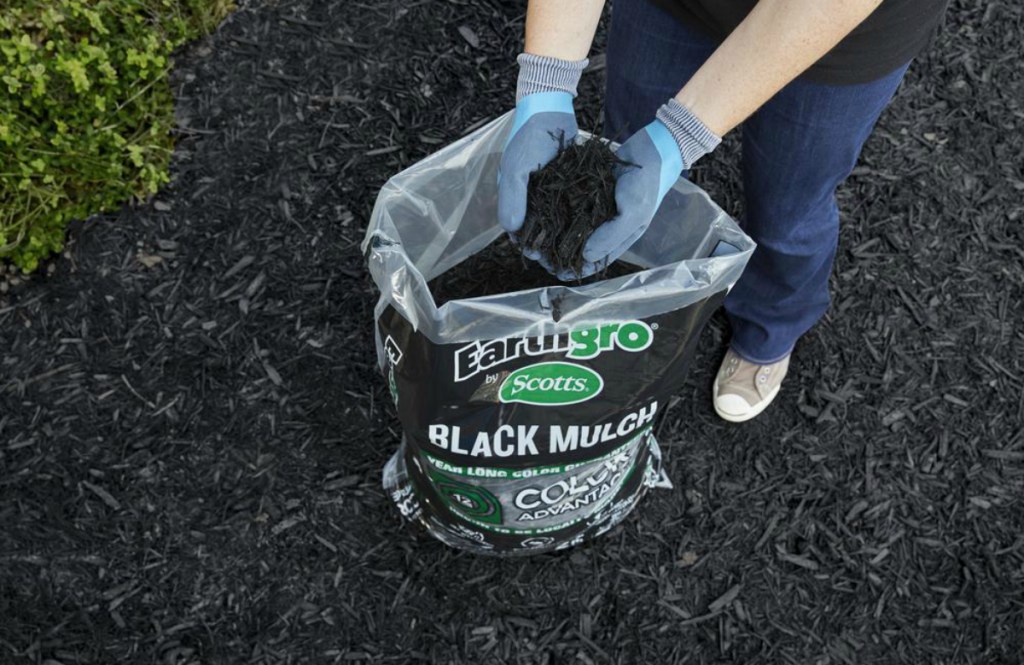 Vigora or Scotts EarthGro 2 cu. ft. Colored Mulch
Regular price: $3 per bag (Vigora) to $3.75 per bag (Scotts)
Your price: 5 for $10 or $2 per bag
🏷 Discount: up to 47% off
Wood mulch will protect and enhance your landscape providing a natural, finished look. By creating a protective barrier around your plants and over soil, mulch will stabilize soil moisture, moderate soil temperature extremes, and protect plants from drying out. In addition, the mulch will control erosion and moderate weed growth.
---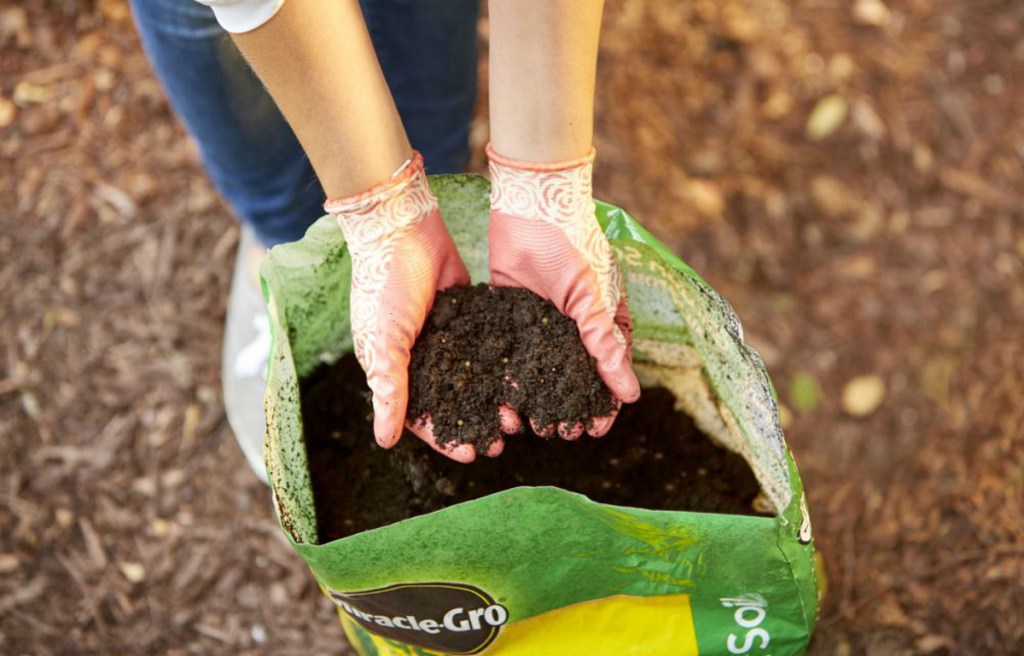 Miracle Gro 0.75 cu. ft. All-Purpose Garden Soil
Regular price: $3 per bag
Your price: 5 for $10 or $2 per bag
🏷 Discount: 33% off
Ready for bigger, more beautiful annuals, perennials and vegetables? Get plants off to a great start with Miracle-Gro All Purpose Garden Soil. Enriched with continuous release plant food, it feeds plants for up to three months and improves existing soil to help your plants build strong roots. This is the complete garden soil for all your outdoor, in-ground needs. vs unfed plants.
---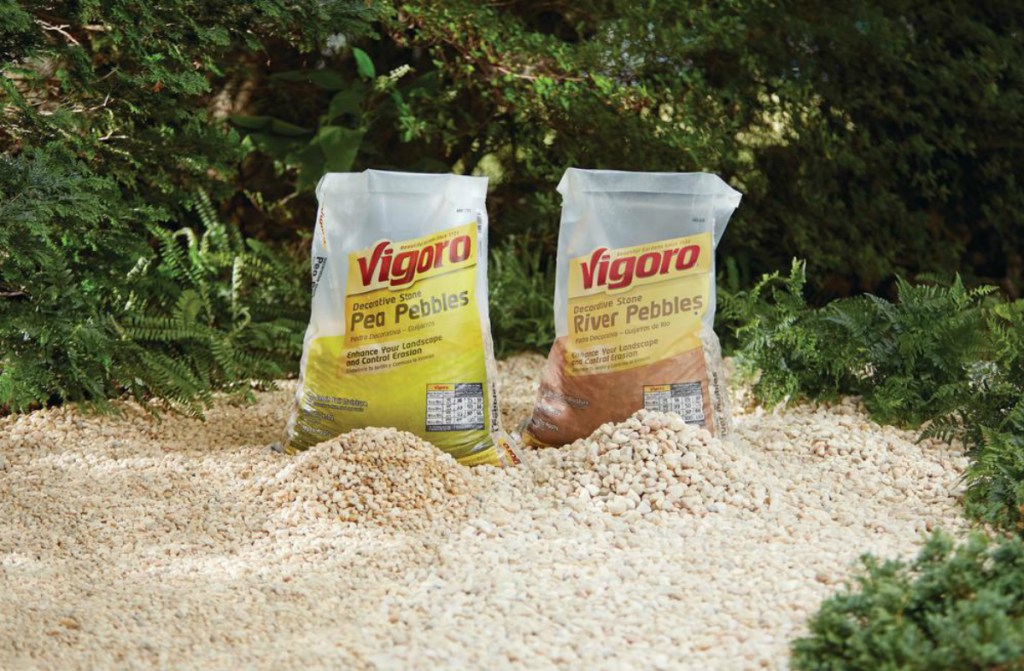 Vigora 0.5 cu. ft. Bagged Rock
Regular price: $4.50 per bag
Your price: 2 for $7 or $3.50 per bag
🏷 Discount: 22% off
Contribute to the health of your lawn while improving its looks with these Pavestone 0.5 cu. ft. Pea Pebbles. The pebbles retain moisture to help control erosion and resist decay for long-lasting use. The pebbles can cover up to 2.75 sq. ft. for efficient application and are easy to apply for your convenience.
---