This Idaho Potato Airbnb Hotel Room Comes Fully Loaded and Ready for Travelers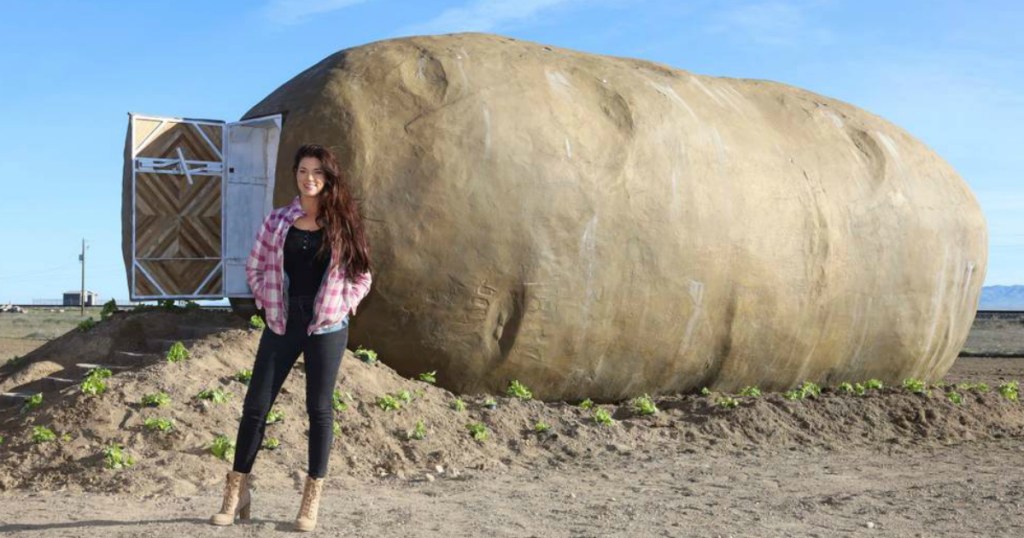 Stay in a 6 ton potato! 😱
If you're searching for your next romantic vacation spot with all the fixings, this Boise, Idaho, Airbnb destination might sound a-peeling to you! 🥔 But first… a little backstory.
In 2012, the Idaho Potato Commission celebrated its 75th anniversary by creating a giant steel, plaster, and concrete potato. Then they hoisted it up on the back of a semi-truck and hit the roads for what was initially intended as a one-year campaign to support local causes nationwide. Little did they know it would be such a big hit!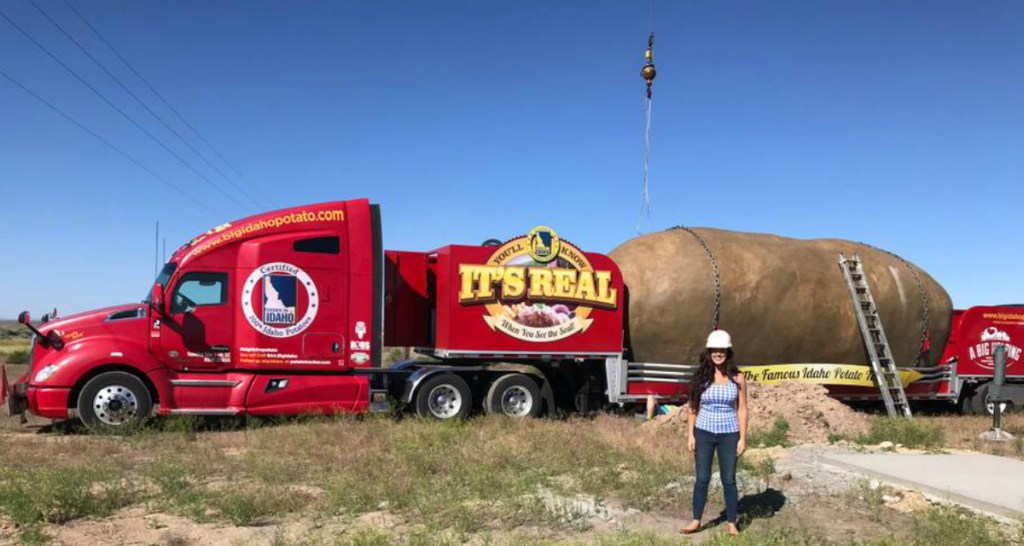 During the tour, it became apparent that it would be more than a one-year event. In fact, the Big Idaho Potato Truck is now on its eighth cross-country tour promoting the Idaho Potato and its mission to help small charities in towns and cities. 🙌🏻 People line up to have their picture taken with the 6-ton Idaho potato! 📷
In 2018, the Idaho Potato Commission built a new traveling potato (known as the Big Idaho Potato 2.0) for a new national tour, stopping at famous landmarks, participating in parades, and parking at NASCAR races (check out the 2019 tour schedule here).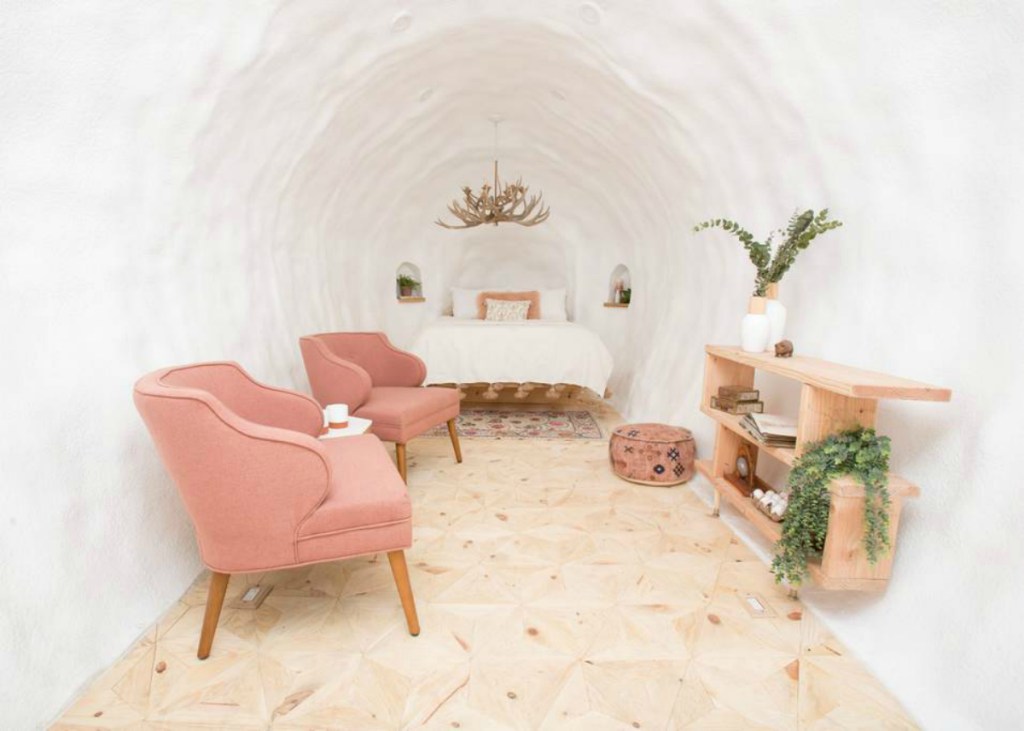 As a result, the original Big Idaho Potato 1.0 was retired, and Kristie Wolfe, a member of the potato tour team (and also a tiny house builder), offered to transform the retired potato into an Airbnb rental, rather than have it sit in a museum. In turn, the spud was uprooted and planted on 400 acres of farmland south of Boise.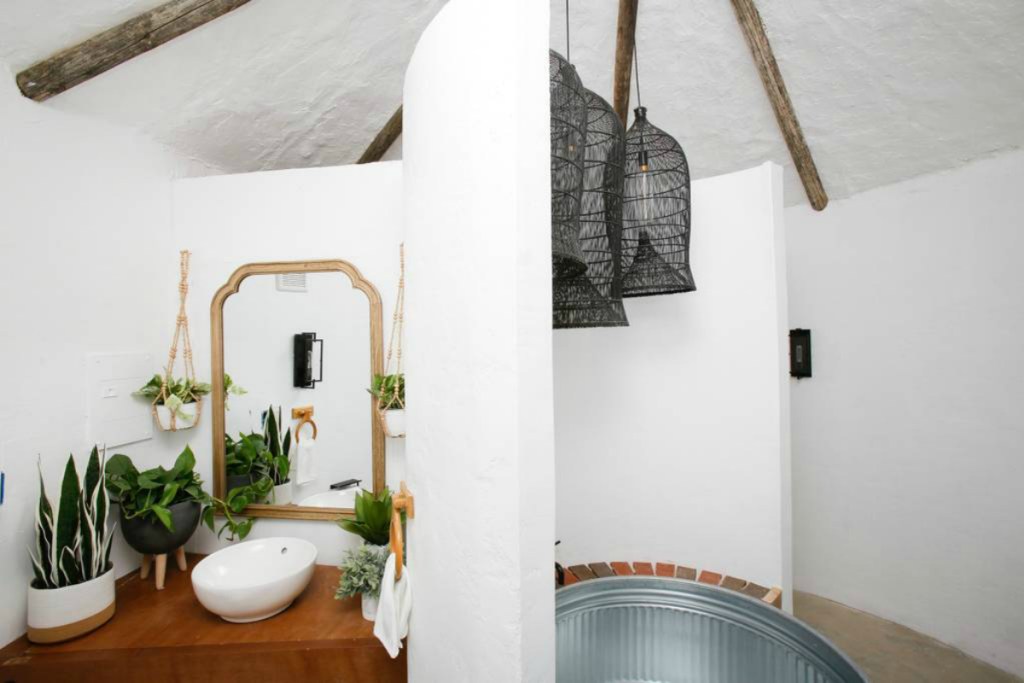 If you have a half-baked (or twice-baked) notion to stay overnight, check the calendar ASAP, as the Big Idaho Potato Hotel is set to open in late May 2019. And even with a $200 nightly rate (excluding taxes), we anticipate this is going to be a pretty popular destination. The hotel features one bedroom, one bathroom (complete with a whirlpool, fireplace, and skylight for stargazing), an indoor fireplace, and even includes towels, bed sheets, soap, and toilet paper!
However, one thing we aren't digging, there are no windows inside the giant potato. I think I'd feel a bit claustrophobic. How about you?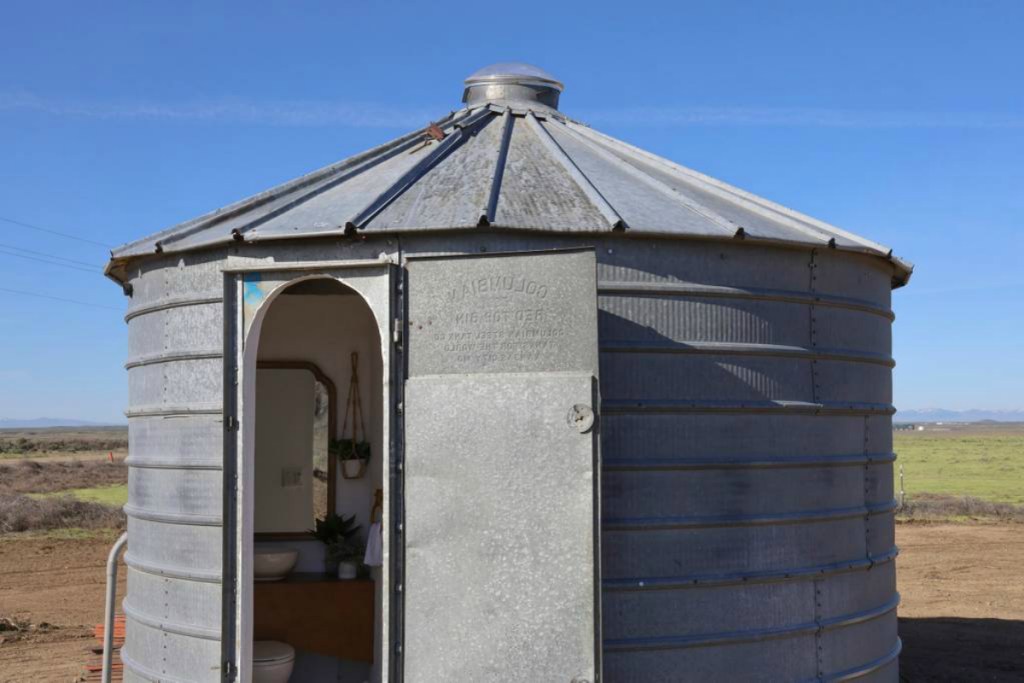 *Note that this hotel is an adult-only property and is not suited for small fries.
---
Potato hotel getaway: Yay or Nay?
Let us know in the comments below!
---