This IKEA Stool is Versatile AND Extremely Affordable (Like $5.99 Affordable)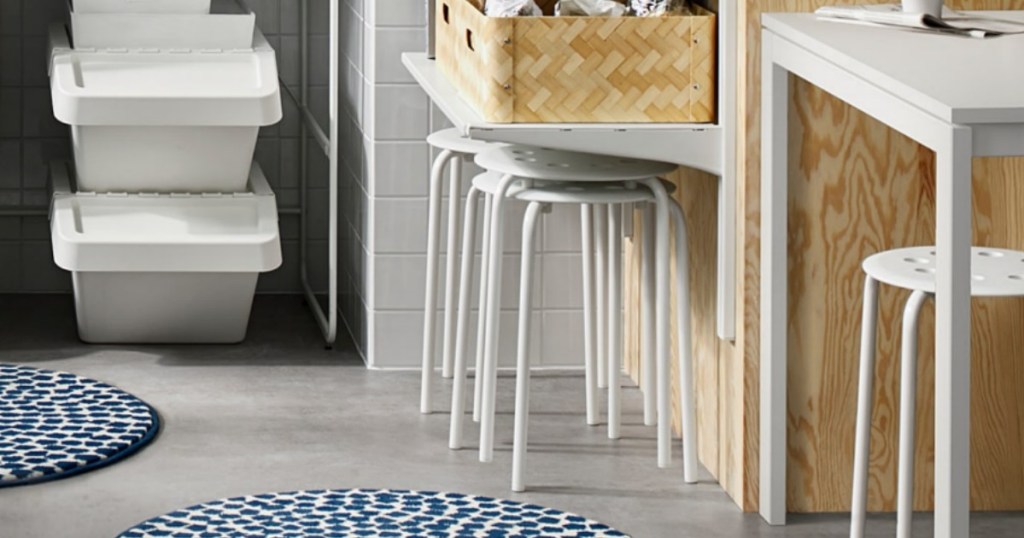 This stool is a steal!
If you're looking for a versatile yet affordable side table, plant holder, or seating option for when guests come over, you are going to love the IKEA Marius Stool! This stool can be easily stacked, so you can keep several on hand and store them in the same space – and they're just $5.99 each! YES, under $6 for one of these!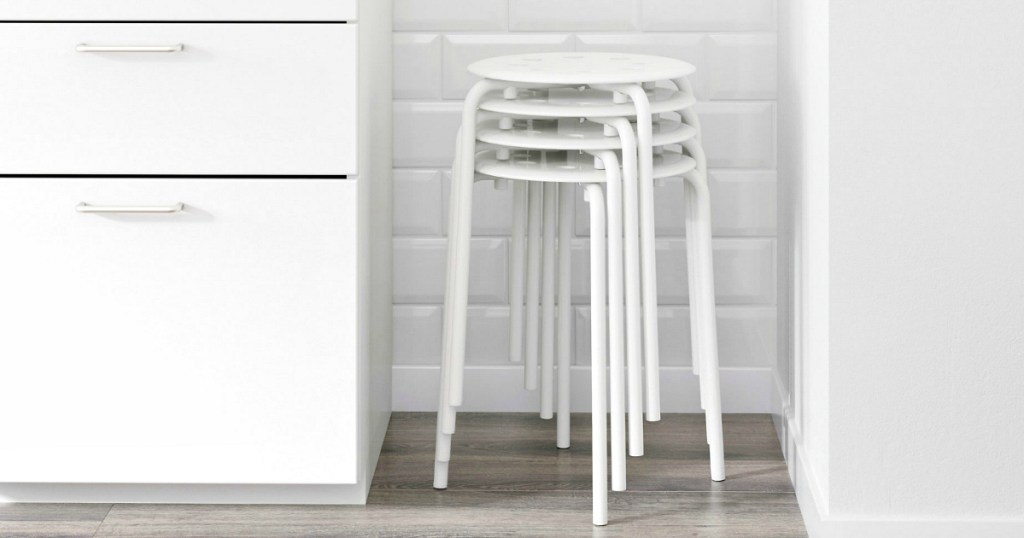 Check out this review from a Hip2BeHome reader…
"As far as "no assembly" goes, I like the Marius white stool. I currently use them as plant stands, but have moved the plants to the floor when I need the stools for parties. Then they are extra seating or extra side tables on which to set a snack plate or drink. They are inexpensive, and stackable!" -Jessica

---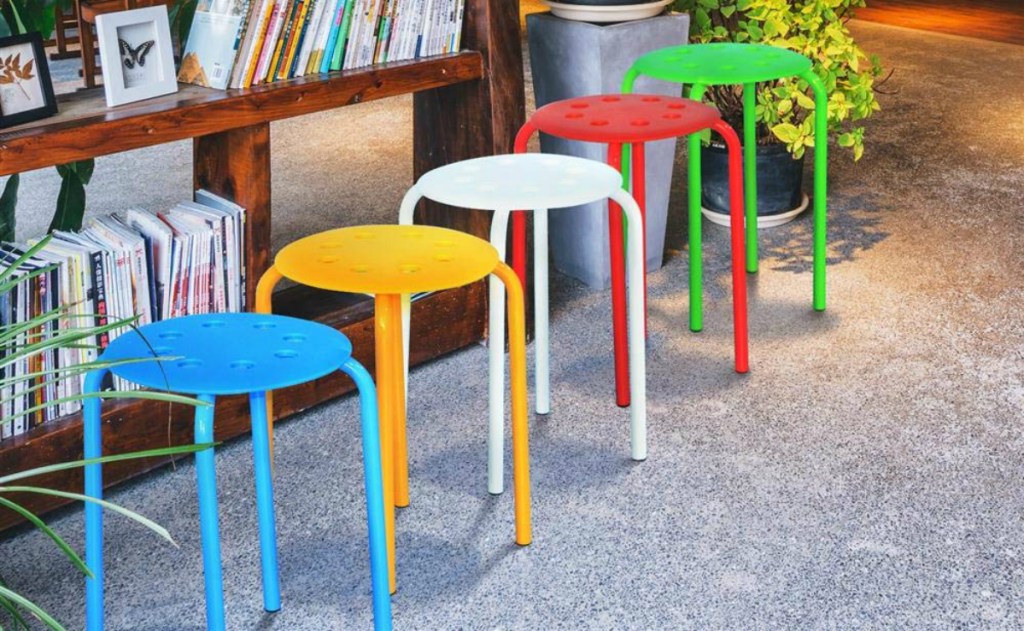 If you don't have an IKEA nearby, you can grab this same Marius stool from Amazon for under $20.
Or, for a more affordable option, consider grabbing these Colorful Stackable Stools (set of 5), which are made of a painted metal frame with hard plastic seats, for under $9 each. These stools would be a great addition to a classroom or play room!
---