5 Best-Selling Mrs. Meyer's Scents + Ways to Save on This Popular Brand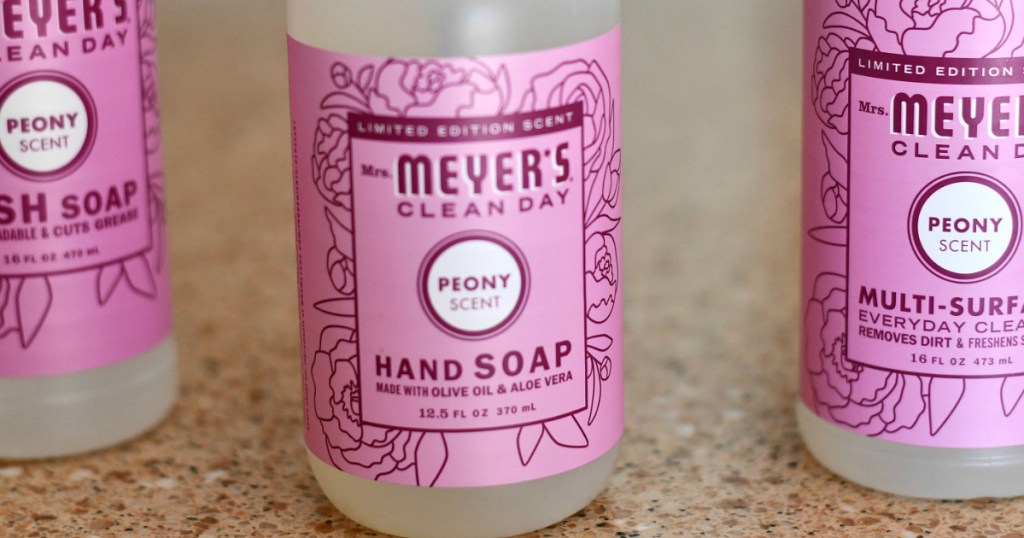 Who said cleaning couldn't be fun?
Mrs. Meyer's is one of our favorite household cleaning brands because the products smell amazing and work great – a winning combination! 🏆 Plus, Mrs. Meyer's products are made from plant-derived ingredients and essential oils, so they're extremely powerful against dirt and grime while also being a pleasure to use. 😍
With over 15 garden-inspired scents to choose from, here are the top FIVE best-smelling Mrs. Meyer's scents, according to this Influenster poll. Do you agree? Which scents are your favorites?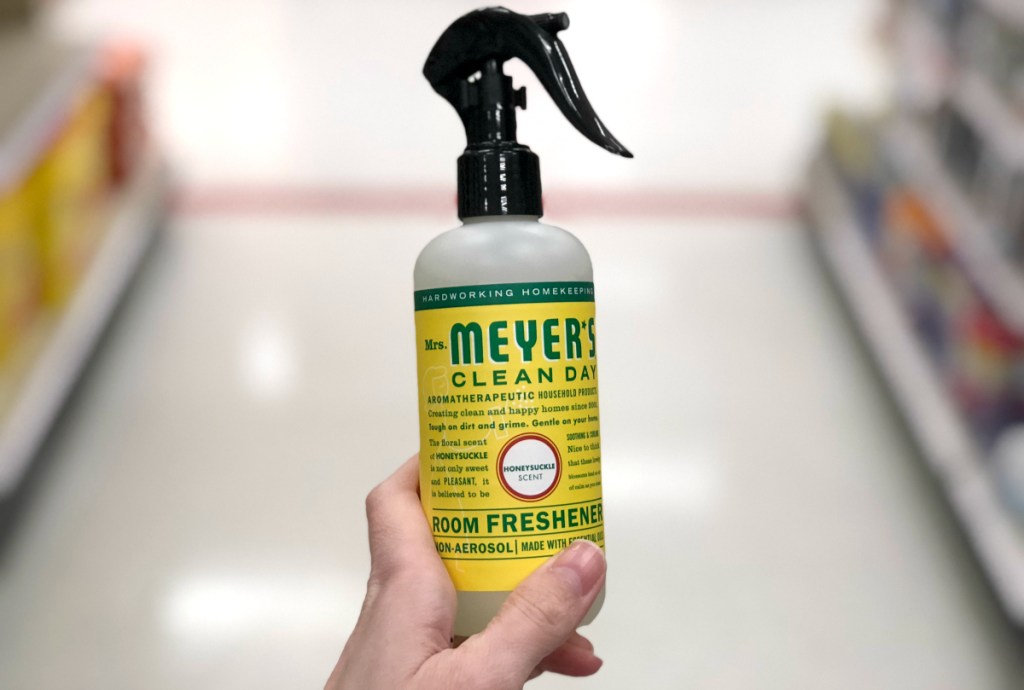 Sweetly scented Honeysuckle provides an air of calm as you clean. Often used as a cleansing aide, this fruity floral is known to be quite soothing and cooling. What more could you ask of a cheery, flowering vine?
---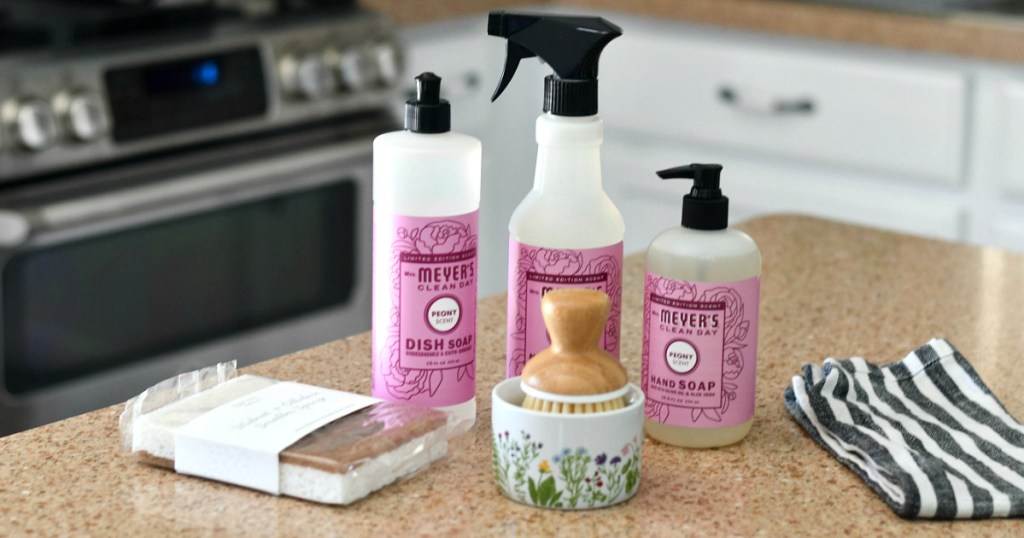 Enjoy the subtle, rosy scent of Peony sprinkled with notes of lemon blossom and melon. On a bright, sunny day, this springtime favorite is just the thing to inspire you to clean.
---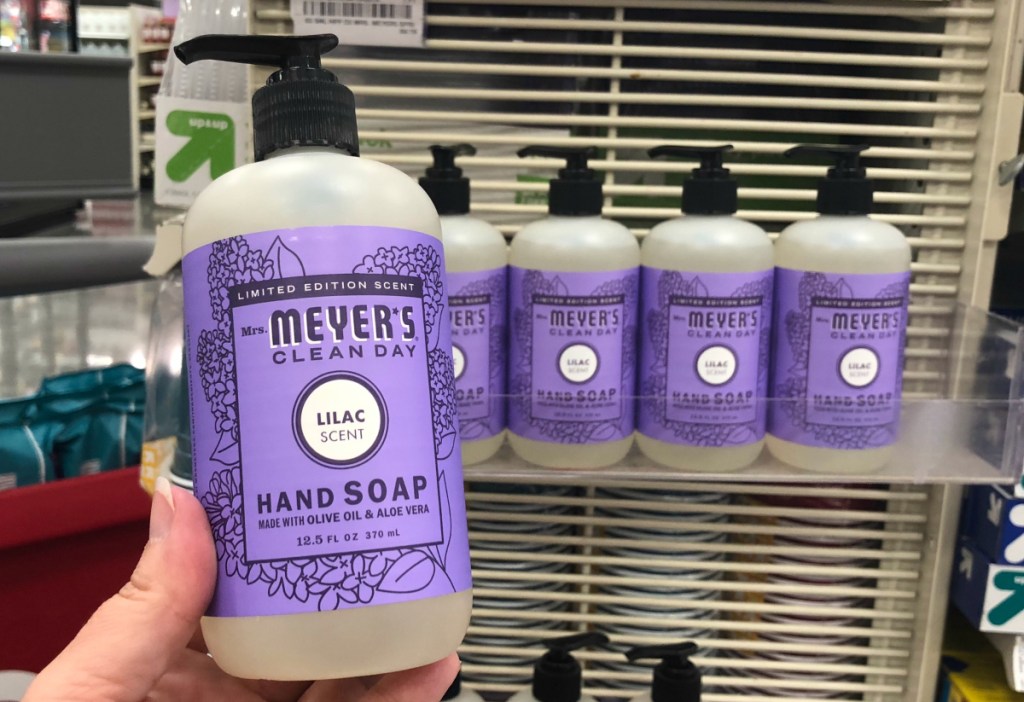 Our newest spring scent captures the floral richness of Lilac with a touch of jasmine and hints of lavender and rose. So you can celebrate the season with a fresh and inspiring clean.
---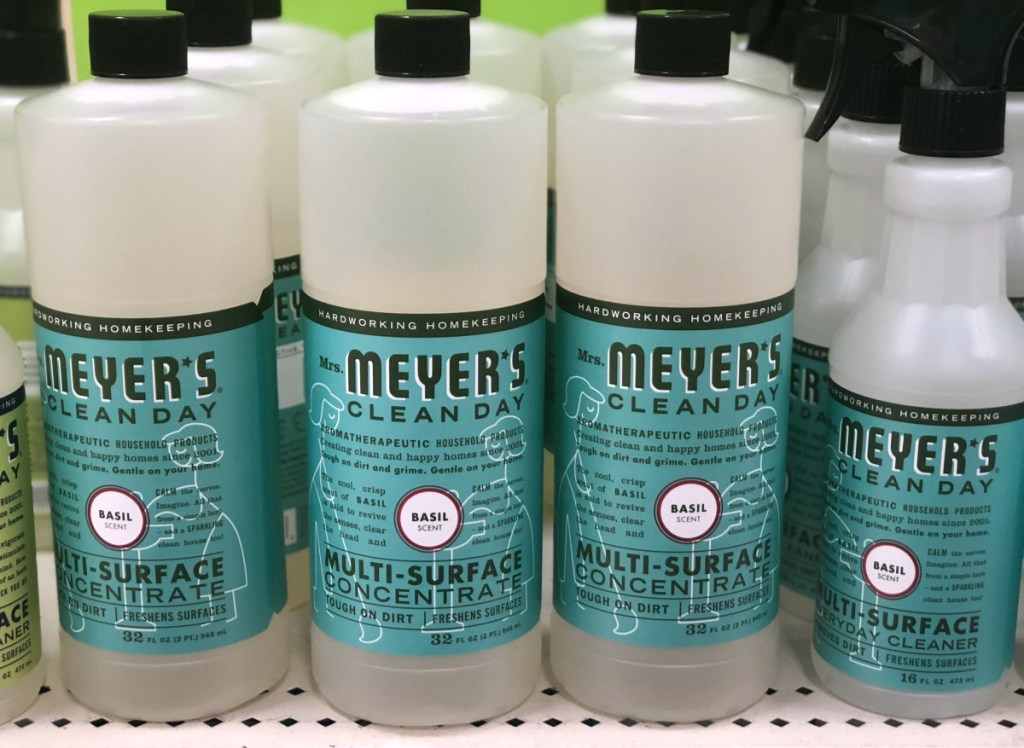 The Basil collection is cool and crisp. Did you know the basil herb is known for its uncanny ability to ease the nerves and perk up the senses — a handy combination! Finally, an herb that works as hard as you do.
---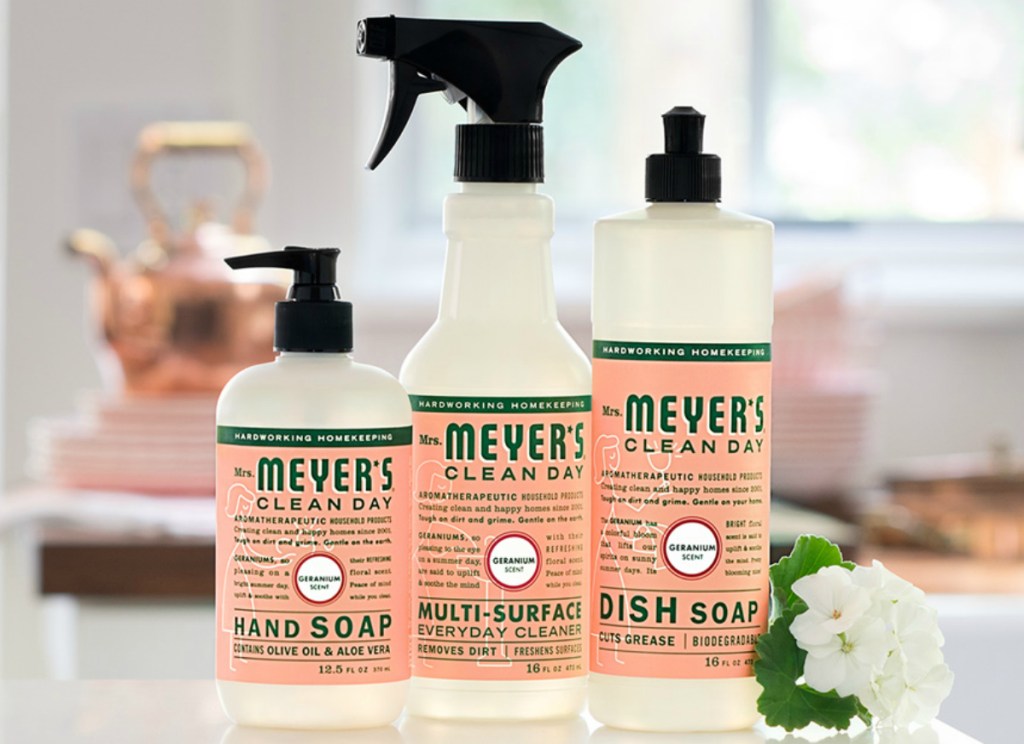 The Geranium collection is one of a kind. Pleasing to the eyes on a bright summer day, geraniums are said to uplift and soothe with their refreshing floral scent. Peace of mind while you clean — you can bet on it!
---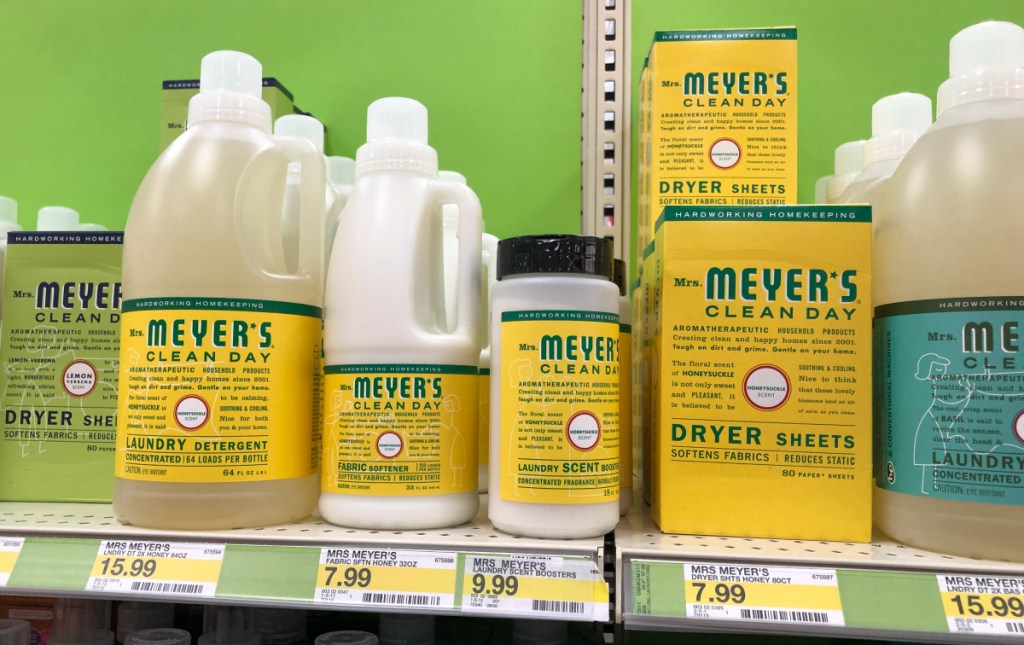 Even better? We have Mrs. Meyer's coupons and a deal available!
Hop on over to Coupons.com where you can print a couple of RARE Mrs. Meyer's Product coupons, valid for 30 days after printing (limit two identical coupons per transaction).
Check out these Target deal ideas: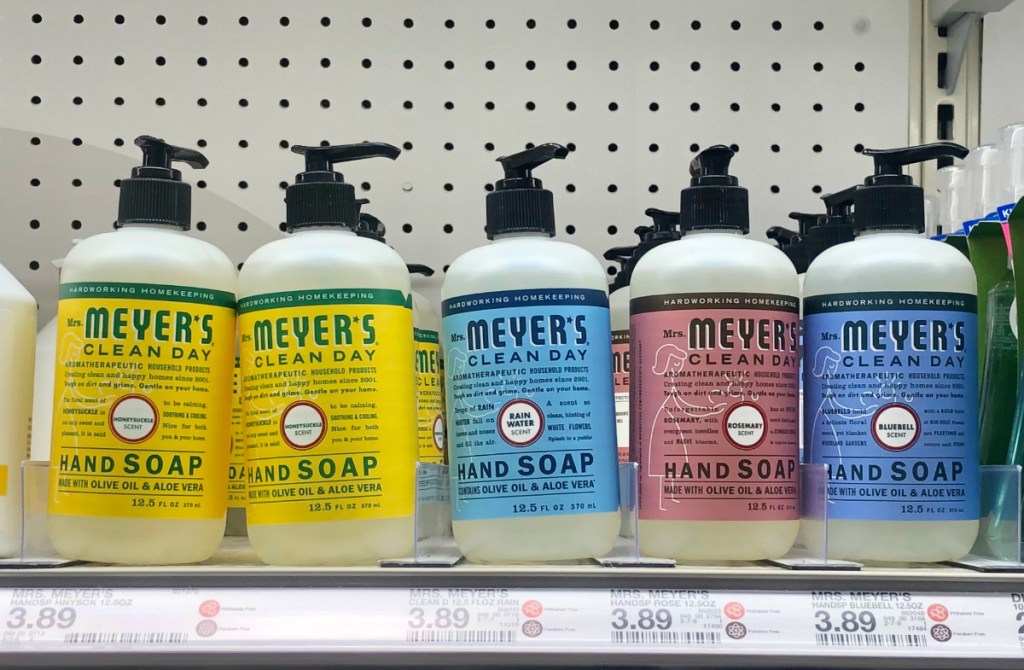 In addition, through May 18th, Target is offering up a free $5 Target Gift Card whenever you spend $20 on select beauty and personal care items and use the coupon available in the Target weekly ad or on the Target app. And, Mrs. Meyer's Hand soaps are included in the sale!
Mrs. Meyer's Hand Soap 12.5 oz $3.89 each
Buy 6 = $23.34
Scan the FREE $5 Target Gift Card when you purchase $20 or more in select beauty and personal care items coupon found in the ad or on the Target app
Use two $1/1 Mrs. Meyer's Clean Day Product printable coupons (limit 2)
Pay $21.34
Get a FREE $5 Target gift card
Final cost $16.34 total – just $2.72 per soap!
---