Trendy Patio Furniture, Outdoor Throw Pillows & More at Target.com (+ Stackable Savings!)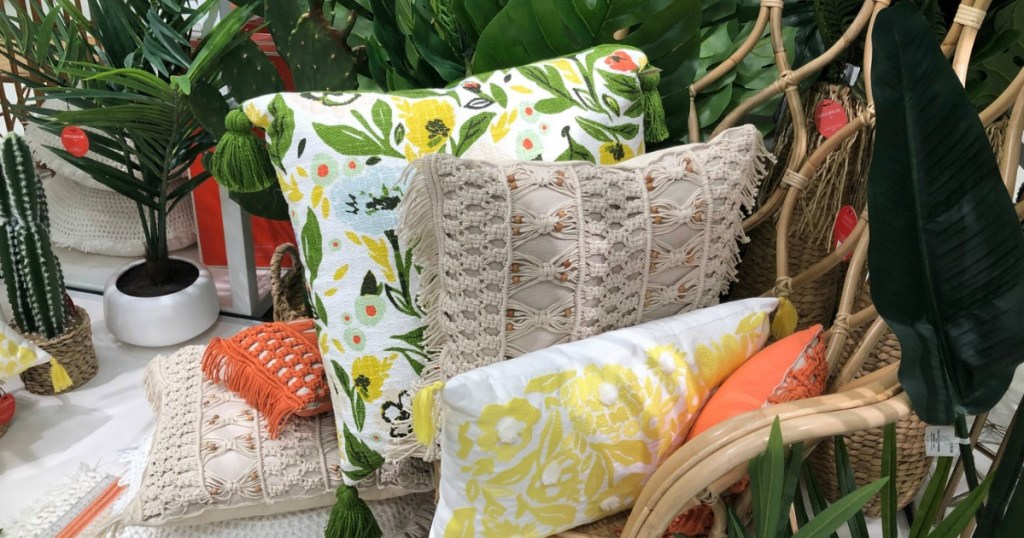 Get your patio ready for summer!
If you enjoy entertaining​ guests, hosting family get-togethers and barbecues, or soaking up the summer sun, but still need to get your outdoor space spruced up from winter, this sale is for you!
Target.com is currently having a patio sale and has select outdoor items on sale for up to 25% off. Even better, through May 14th, you can save an extra 15% off patio furniture, rugs, pillows, and more with promo code BLOOM at checkout (online only) – making for some sweet buys!
Here are some of our favorite deals available…
---
Outdoor Throws & Pillows: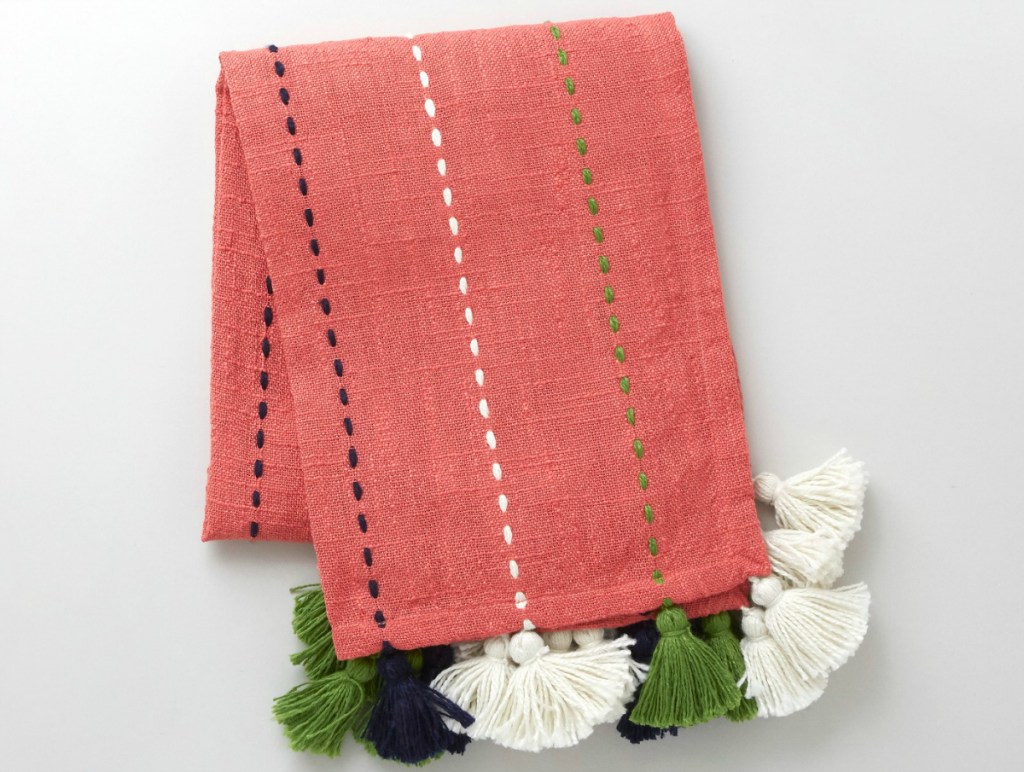 Opalhouse 50″ x 60″ Multi-Tassel Outdoor Throw
Regular price: $34.99
Sale price: $28
Your price: $23.80 with promo code BLOOM (15% off)
🏷 Discount: 32% off
---
Threshold 50″ x 60″ Multi-Stripe Outdoor Throw
Regular price: $34.99
Sale price: $29.74
Your price: $25.28 with promo code BLOOM (15% off)
🏷 Discount: 28% off
---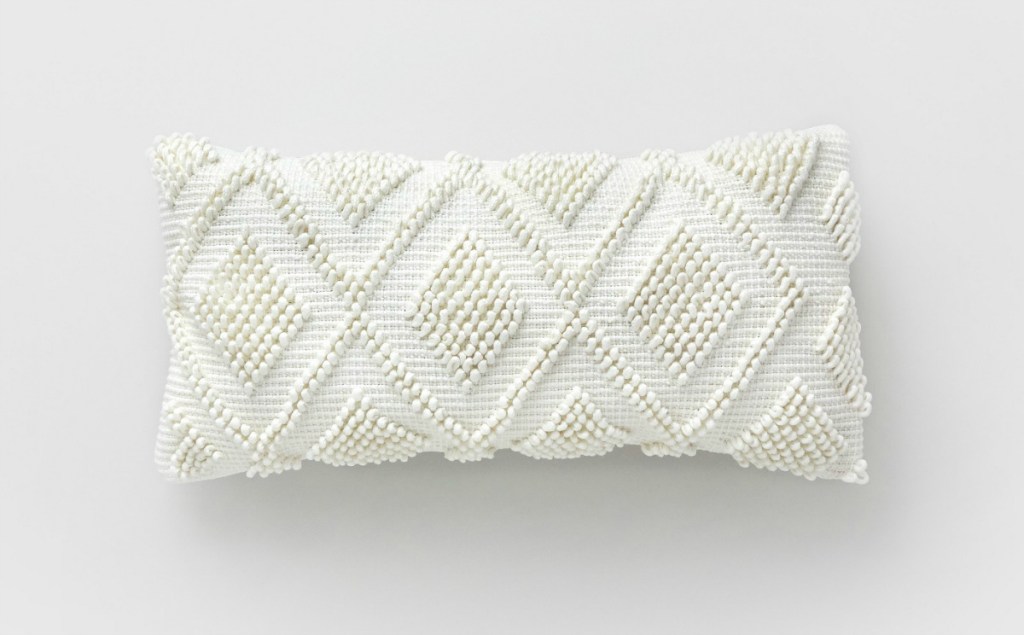 Threshold Square Looped Diamonds Outdoor Pillow
Regular price: $19.99
Sale price: $16.99
Your price: $14.44 with promo code BLOOM (15% off)
🏷 Discount: 28% off
---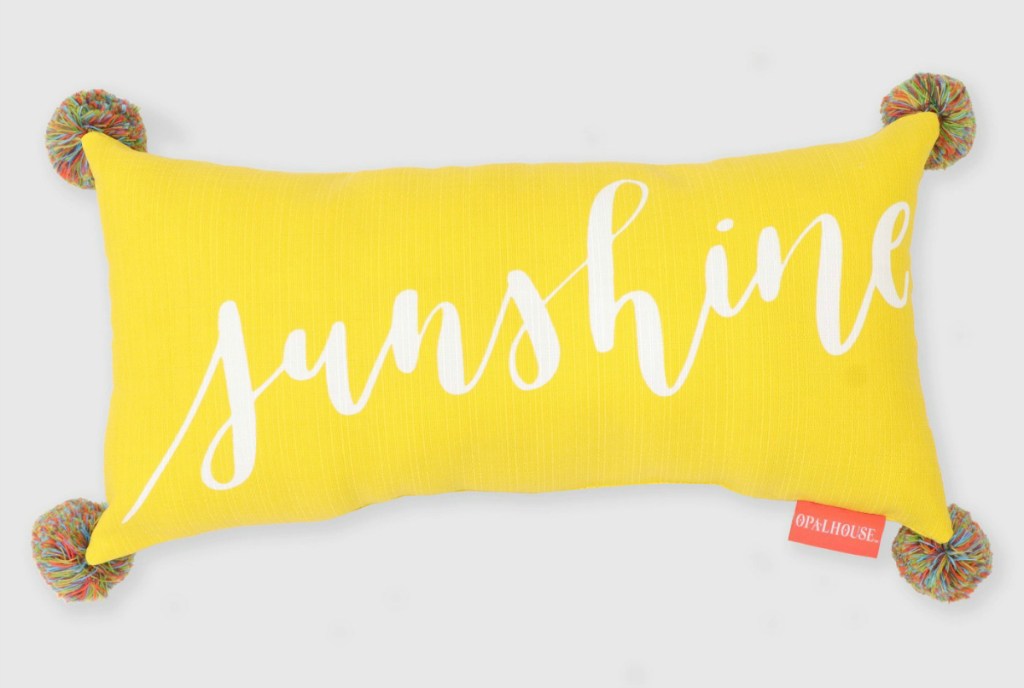 Opalhouse Lumbar Sunshine Outdoor Pillow
Regular price: $19.99
Sale price: $16.99
Your price: $14.44 with promo code BLOOM (15% off)
🏷 Discount: 28% off
---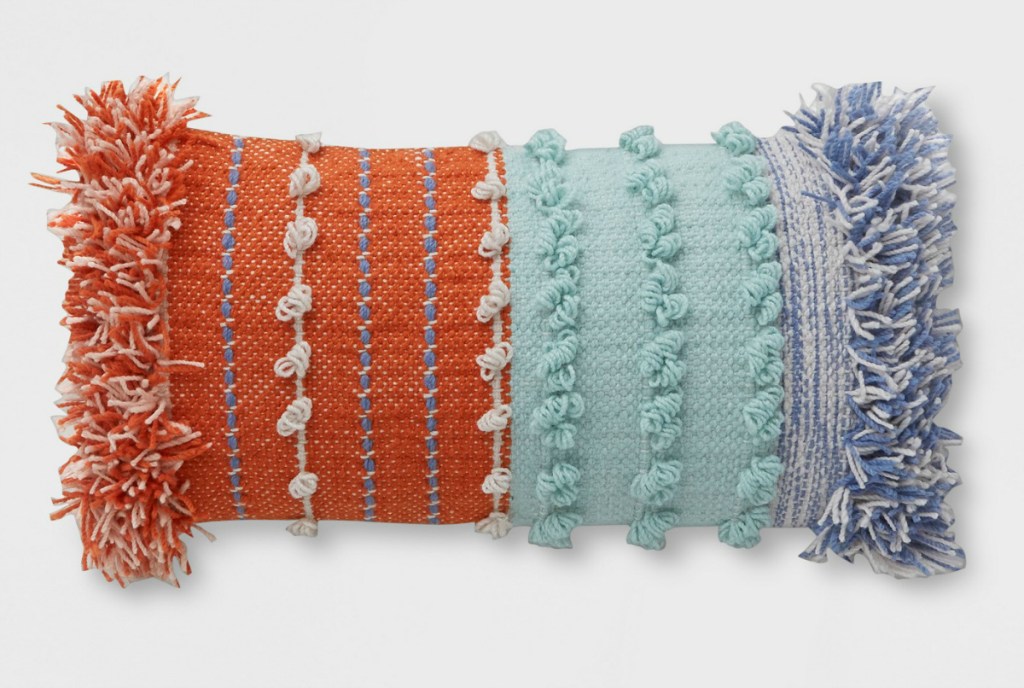 Opalhouse Lumbar Chunky Woven Outdoor Pillow
Regular price: $19.99
Sale price: $16.99
Your price: $14.44 with promo code BLOOM (15% off)
🏷 Discount: 28% off
---
Opalhouse Macrame Two Tone Outdoor Pillow
Regular price: $24.99
Sale price: $21.24
Your price: $18.05 with promo code BLOOM (15% off)
🏷 Discount: 28% off
---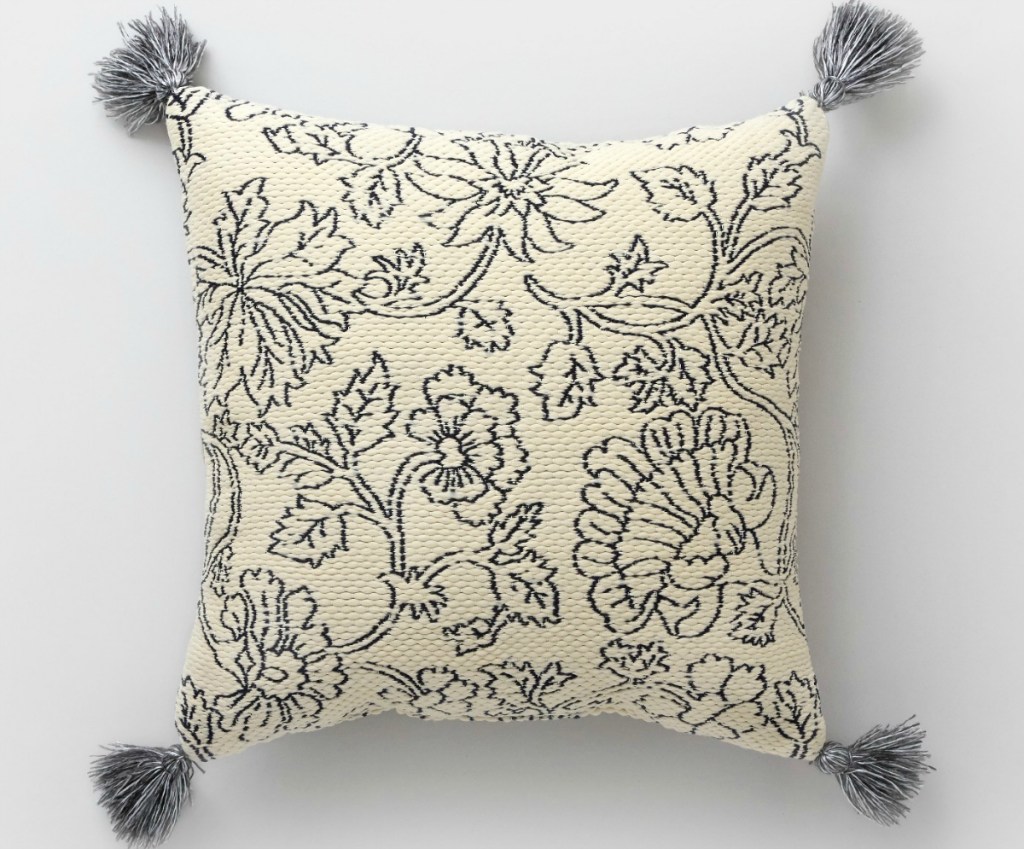 Threshold Square Vintage Floral Outdoor Pillow
Regular price: $19.99
Sale price: $16.99
Your price: $14.44 with promo code BLOOM (15% off)
🏷 Discount: 28% off
---
Outdoor Rugs: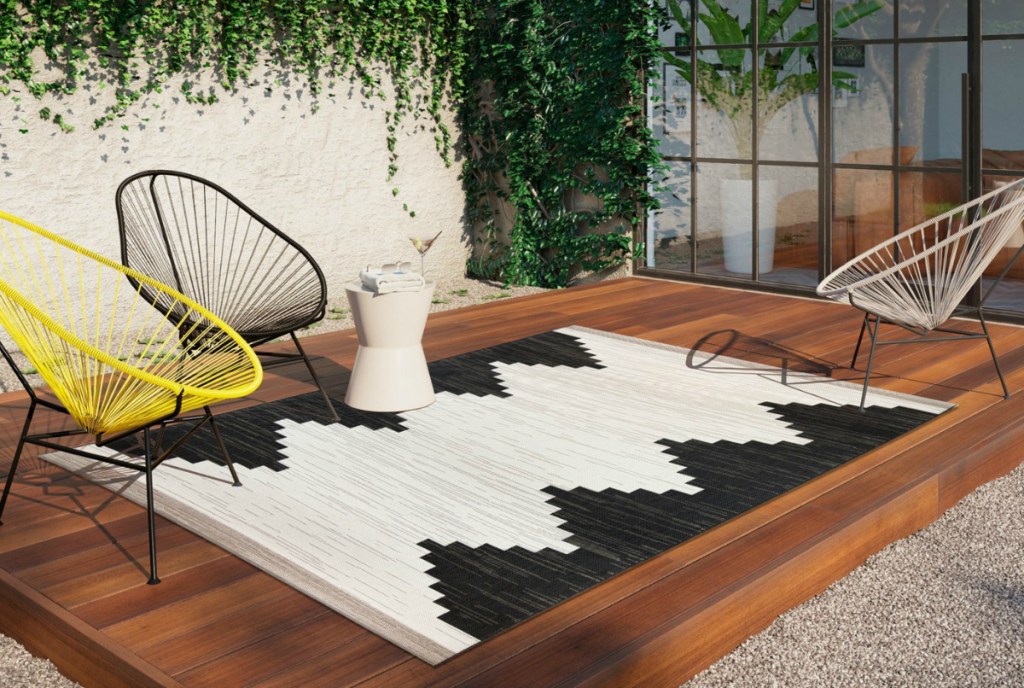 Project 62 Mod Desert Outdoor Rug
Regular price: $69.99-$139.99
Sale price: $66.49-$132.99
Your price: $56.52-$113.04 shipped with promo code BLOOM (15% off)
🏷 Discount: 19% off
---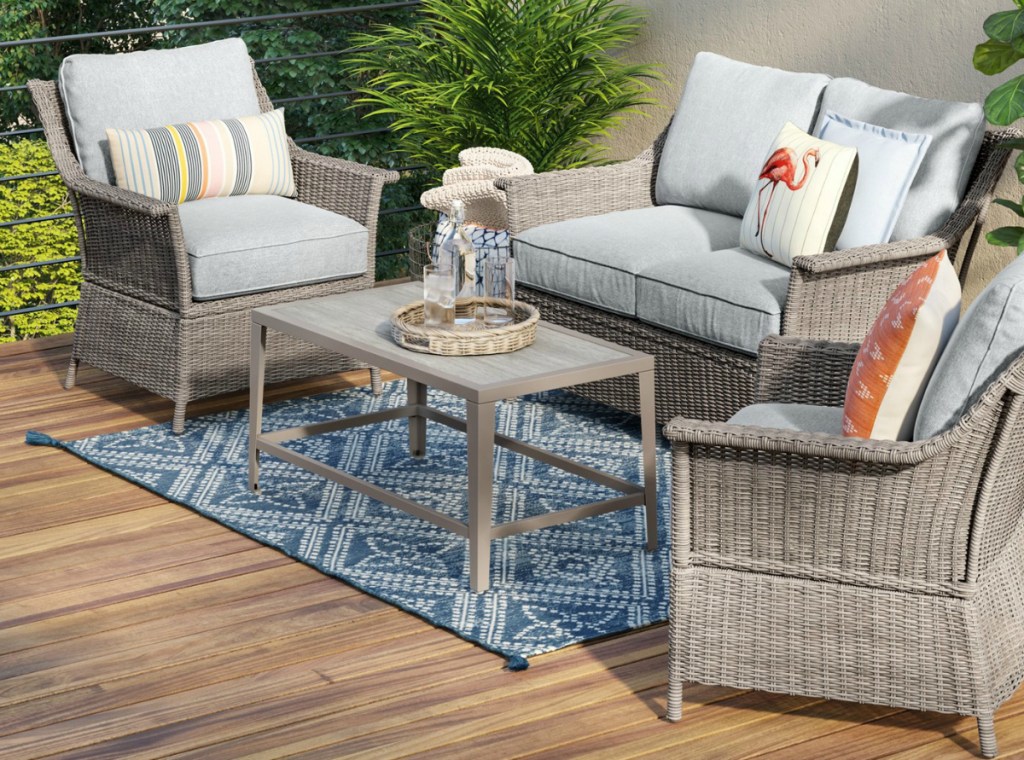 Threshold Dot Diamond Outdoor Rug
Regular price: $69.99-$139.99
Sale price: $66.49-$132.99
Your price: $56.52-$113.04 shipped with promo code BLOOM (15% off)
🏷 Discount: 19% off
---
Outdoor Furniture: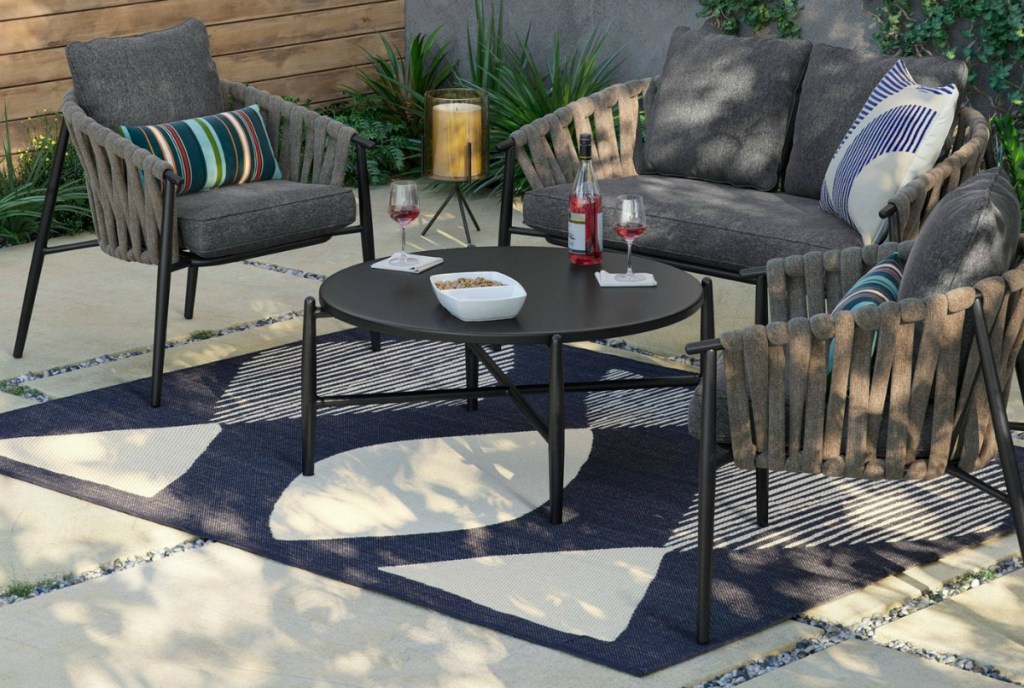 Project 62 Casson 4pc Patio Conversation Set
Regular price: $819.99
Sale price: $696.99
Your price: $592.44 shipped with promo code BLOOM (15% off)
🏷 Discount: 28% off
---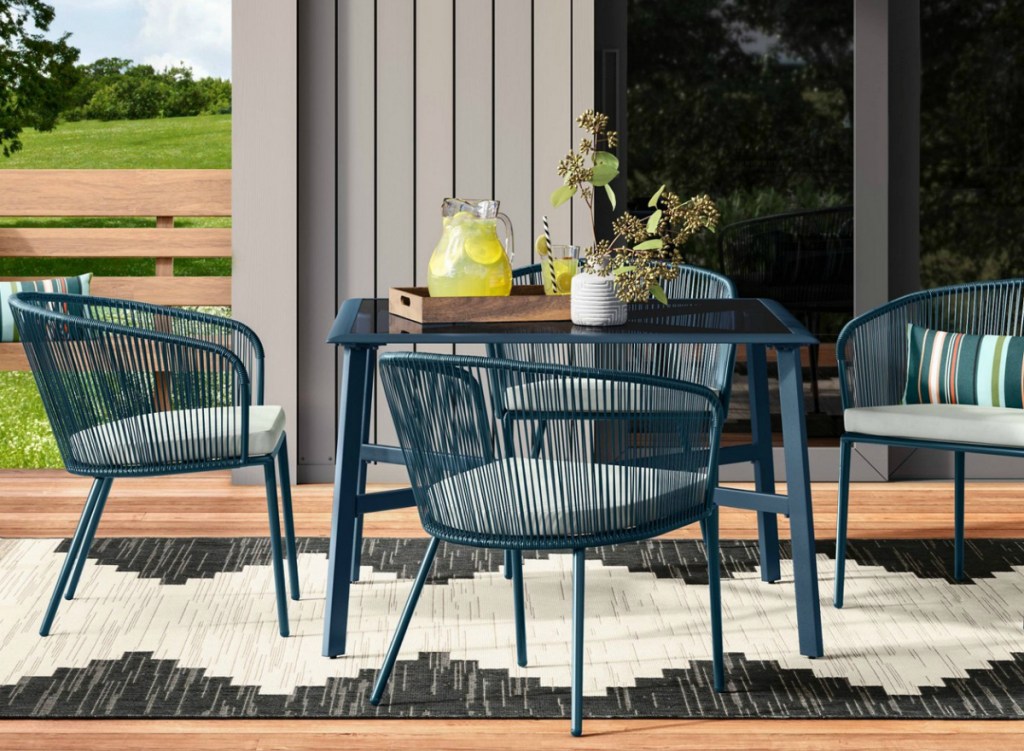 Project 62 Fisher 4pk Patio Dining Chairs
Regular price: $379.99
Sale price: $360.99
Your price: $306.84 shipped with promo code BLOOM (15% off)
🏷 Discount: 19% off
---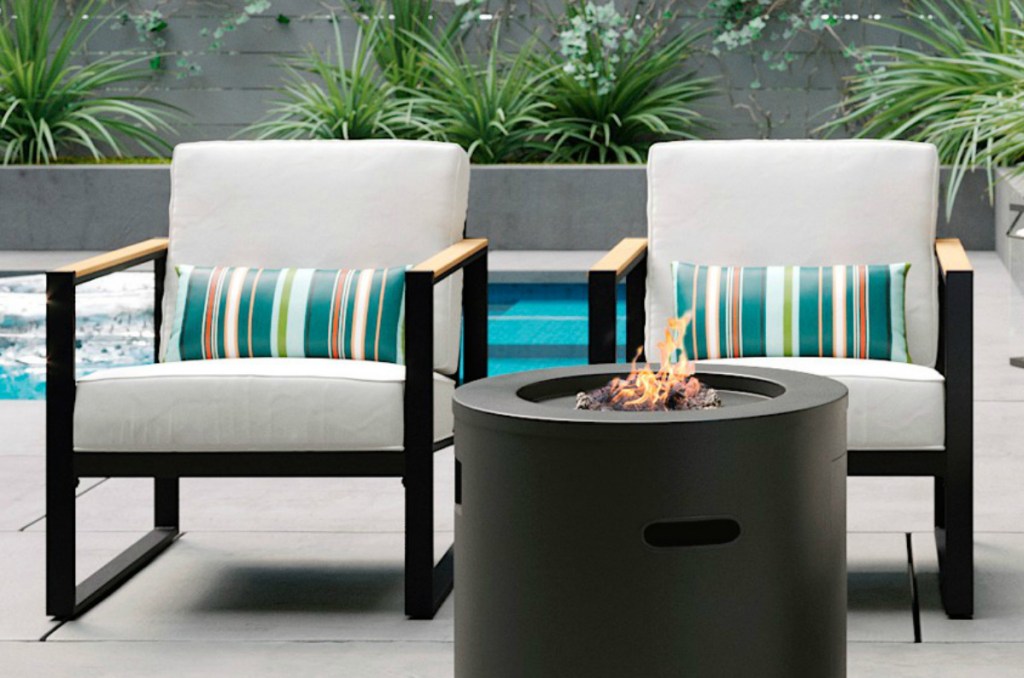 Project 62 Henning 2pk Patio Club Chairs
Regular price: $329.99
Sale price: $296.99
Your price: $252.44 shipped with promo code BLOOM (15% off)
🏷 Discount: 23% off
---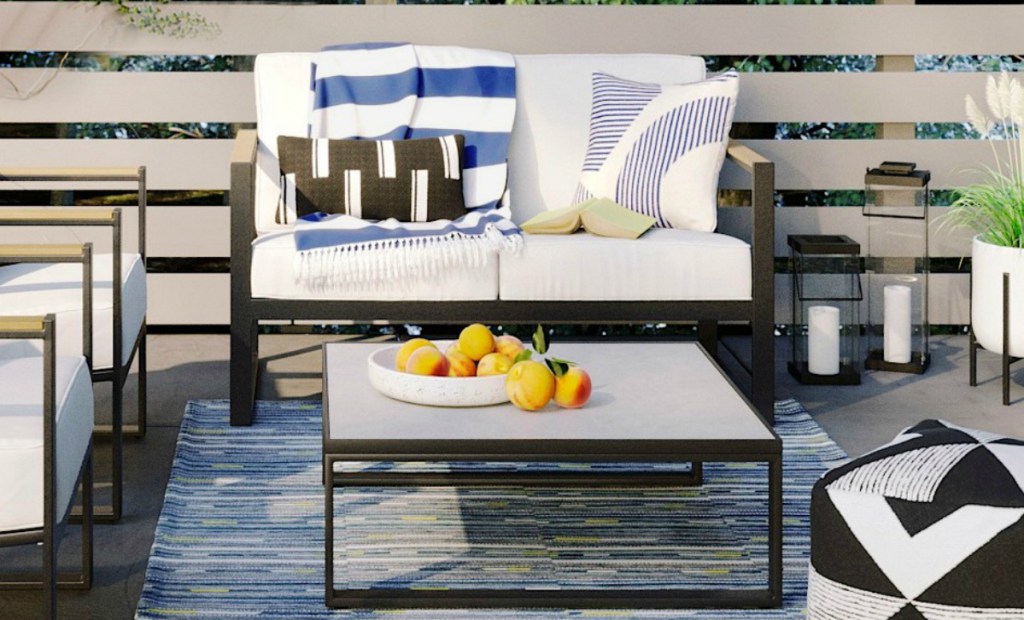 Project 62 Henning Patio Loveseat
Regular price: $329.99
Sale price: $296.99
Your price: $252.44 shipped with promo code BLOOM (15% off)
🏷 Discount: 23% off
---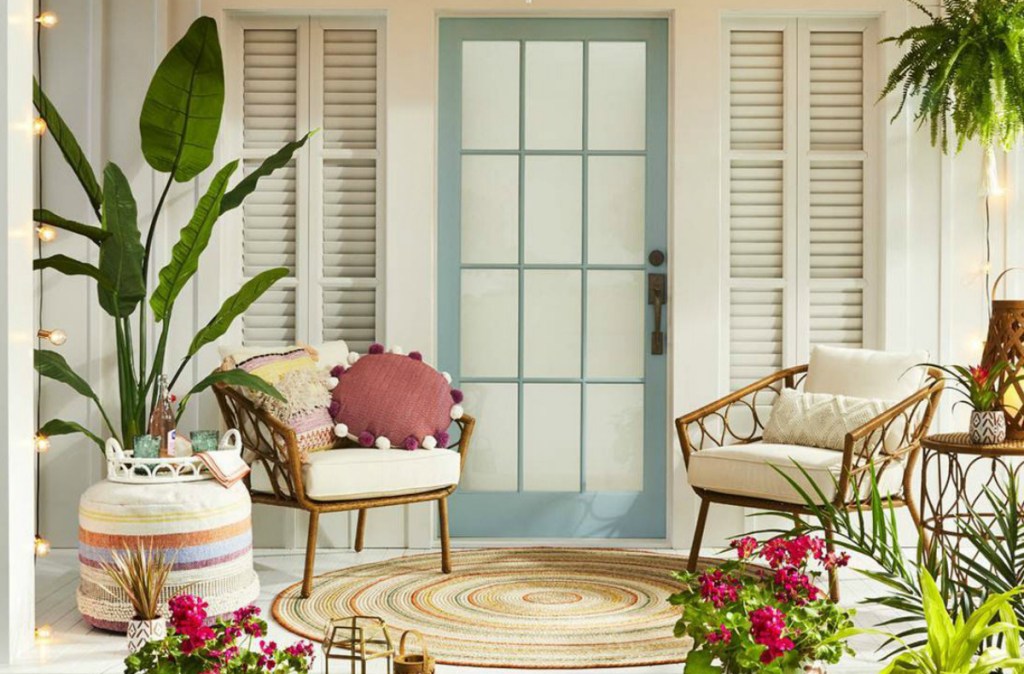 Opalhouse Woven Stripe Outdoor Pouf
Regular price: $49.99
Sale price: $42.49
Your price: $36.12 shipped with promo code BLOOM (15% off)
🏷 Discount: 28% off
---