New Hearth & Hand by Magnolia Farmhouse Home Décor & Gifting Items Available at Target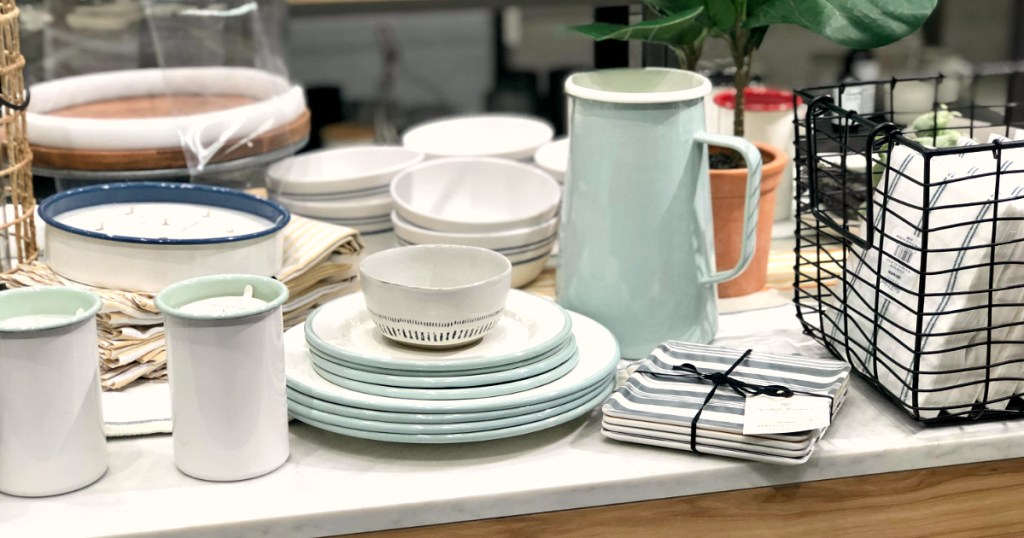 Time to head to Target!
If you're a fan of Joanna Gaines' decorating style or just love Farmhouse décor, check out these new Hearth & Hand by Magnolia home décor and lifestyle items, sold exclusively at Target! They've added loads of new items that are perfect for Father's Day gifting, summer entertaining, and more!
Plus, we love that Magnolia gives back to local communities and families in need!
In partnership with Target, Hearth & Hand with Magnolia will donate time to help local communities and families in need, as well as provide monetary donations through the Magnolia Foundation to support organizations involved in orphan care, youth development, family housing, and community restoration. How awesome is that?!
Want to save even more on your Target shopping trips? If you're a Target REDcard holder, you'll get free 2-day shipping (if shopping online) and an additional 5% off your purchases!
Check out these new Hearth & Hand by Magnolia items: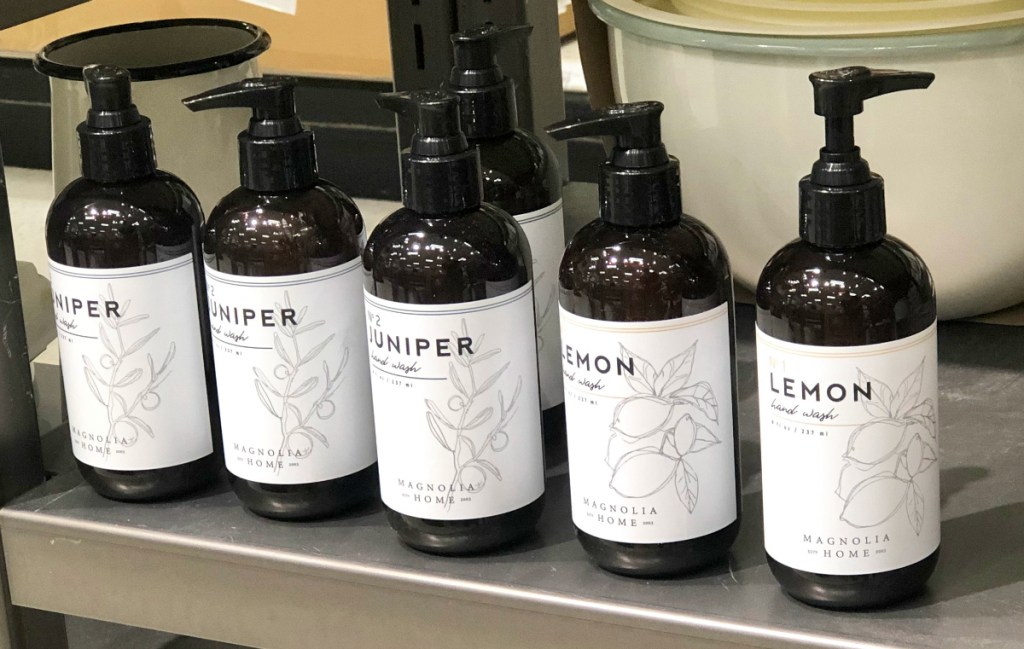 Magnolia Home by Joanna Gaines Hand Wash
Available in aromas ranging from citrusy to woodsy, this scented hand wash is perfect for keeping by your kitchen sink, in your bathroom or anywhere in your home where your hands might need a quick cleaning. Whether you've just finished up in the garden or just deep cleaned your home, this hand wash will leave your skin feeling clean and refreshed.
---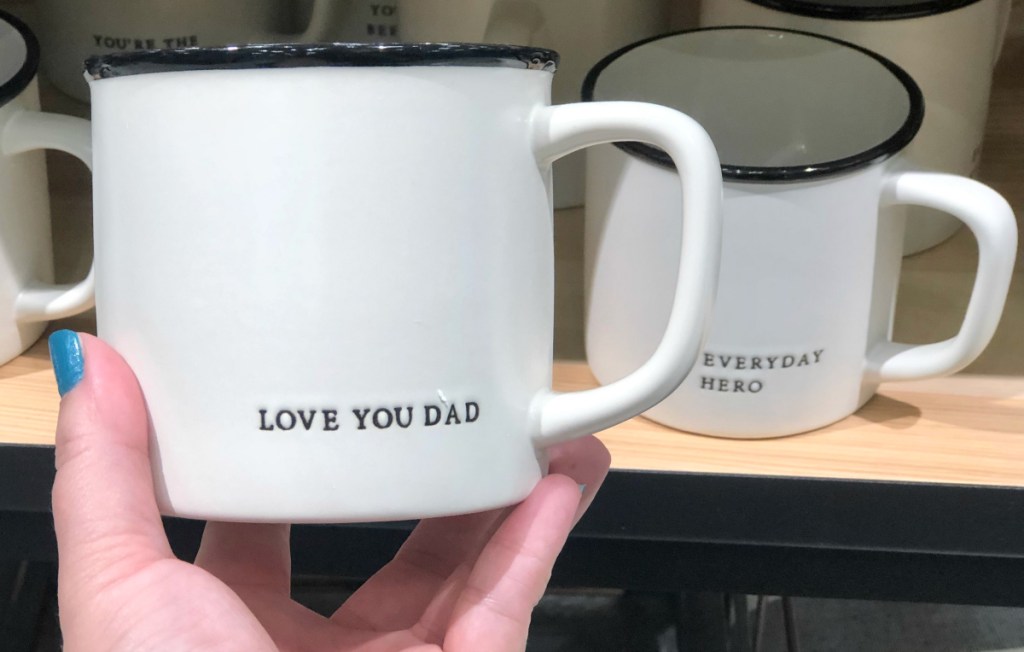 Hearth & Hand with Magnolia 16oz "Love You Dad" Stoneware Mug
Crafted from durable stoneware, this cream-colored mug is dishwasher- and stoneware-safe for easy cleaning and reheating, making it perfect for his busy days.

---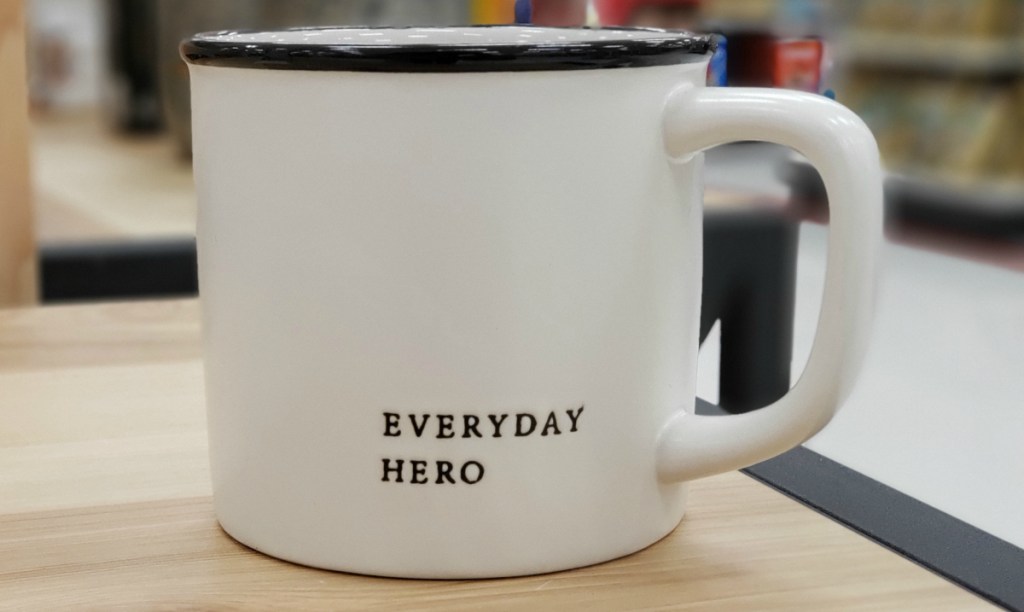 Hearth & Hand with Magnolia 16oz "Everyday Hero" Stoneware Mug
This elegant stoneware mug sports the message "Everyday Hero" and has a smooth, matte finish that makes a wonderful addition to your drinkware collection. And it is conveniently dishwasher- and microwave-safe. Suitable for holding both hot and cold beverages, it is great for everyday use.
---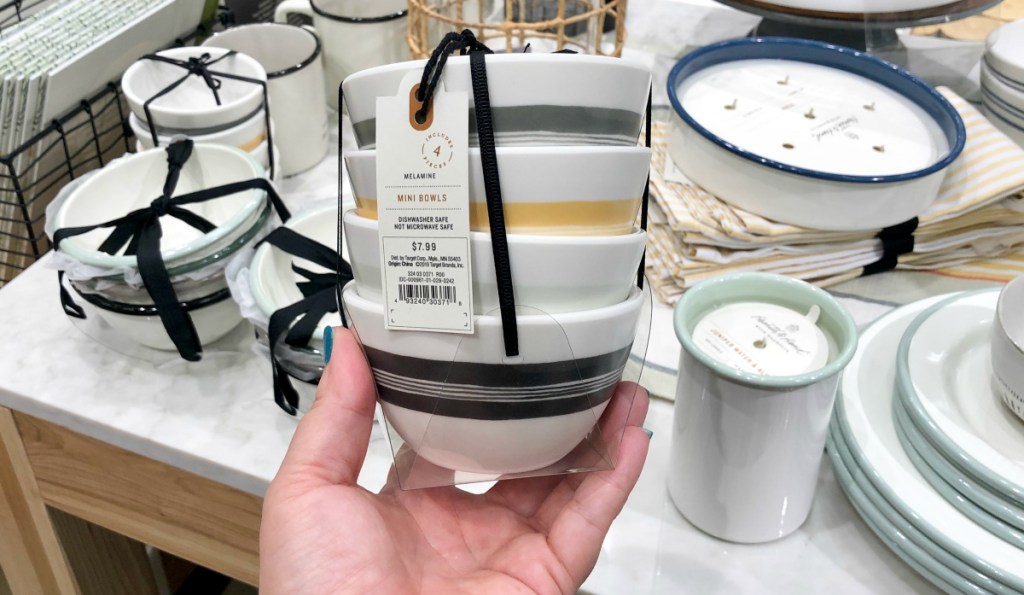 Hearth & Hand with Magnolia 4pk Melamine Mini Bowls
This set of mini melamine bowls enhanced with stripes in different colors adds a contemporary flair to any table setting. Designed with a deep silhouette, they are perfectly sized to fit your favorite snack items, from nuts to cookies to tasty dips. These BPA-free bowls are dishwasher-safe for your cleaning convenience.

---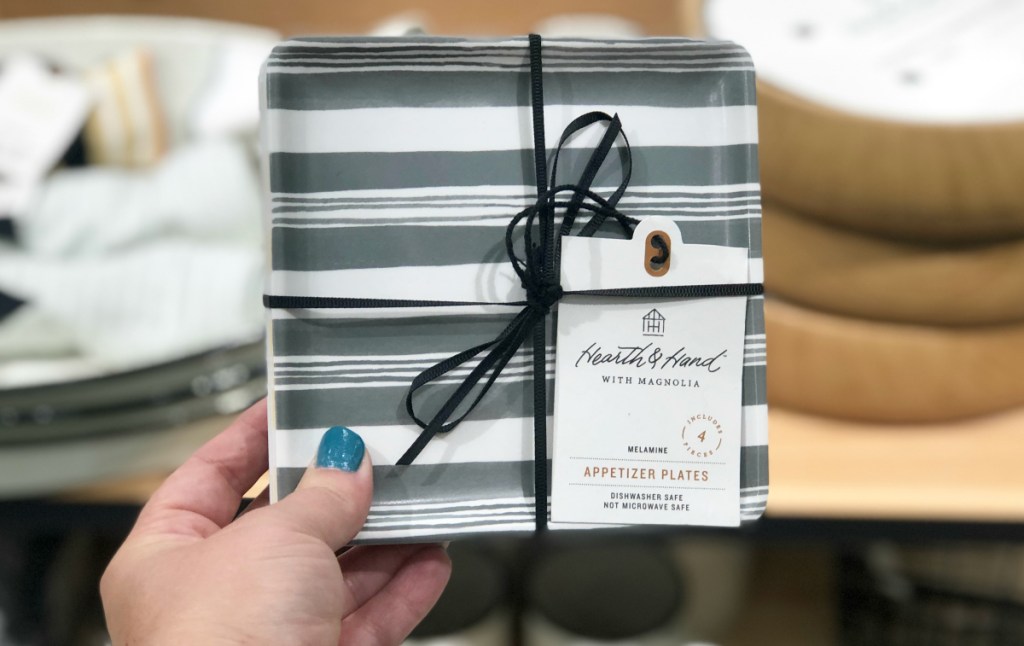 Hearth & Hand with Magnolia 4pk Melamine Striped Appetizer Plates
Crafted from sturdy melamine, this set includes four square appetizer plates that look good enough to eat on their own, let alone the yummy snacks served up on them.

---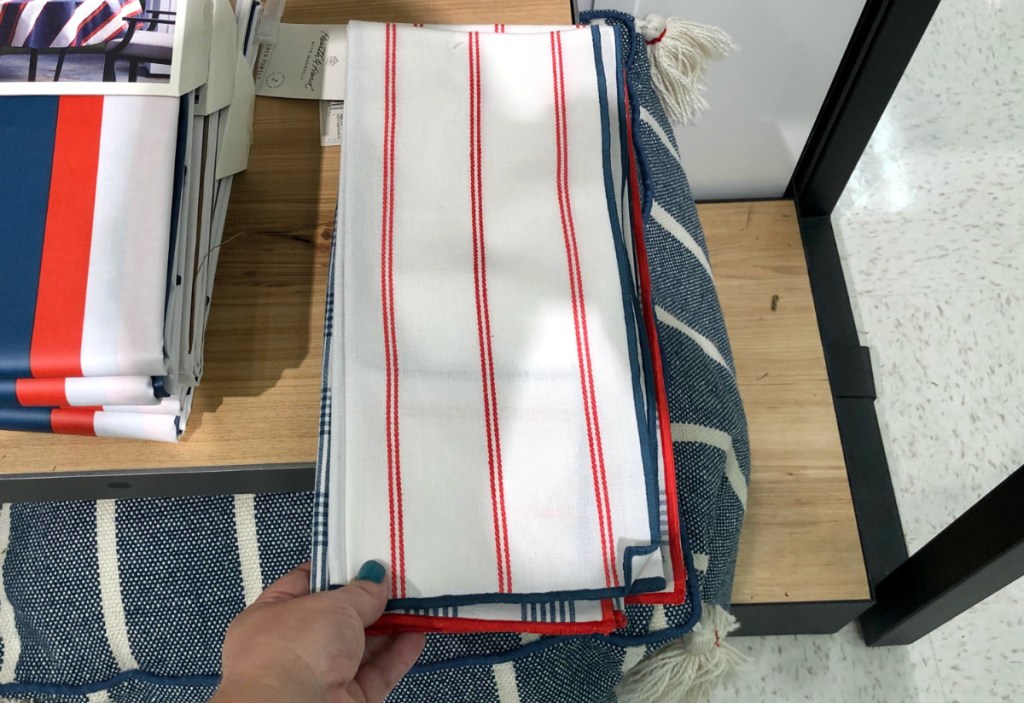 Hearth & Hand with Magnolia 2pk Kitchen Towels
This two-pack of rectangular kitchen towels includes one decorated with blue plaid and finished with red trim, and another featuring a red stripe pattern with black trim. Crafted from 100% cotton, each towel is soft, absorbent and gentle — and they're machine-washable for a quick refresh.
---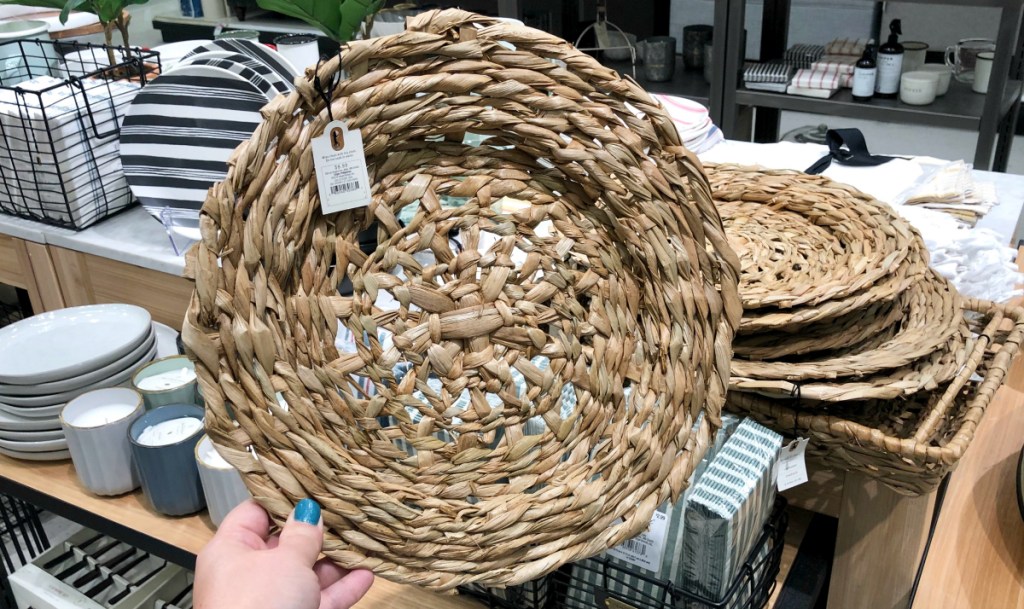 Hearth & Hand with Magnolia Woven Round Charger
Beautifully woven with natural lampakanay, this round plate charger features an intricate design with a natural light finish to provide the perfect accent to any table setting. From lunches out on the patio to casual dining indoors, this woven table charger adds a touch of chic, natural style to your table.
---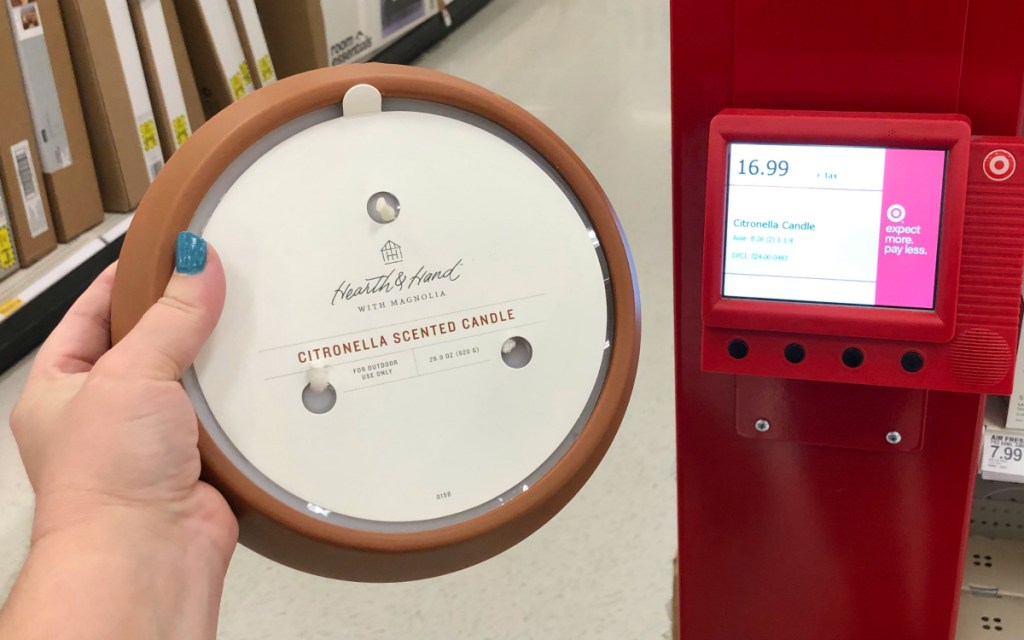 Hearth & Hand with Magnolia 28.9oz Outdoor Terracotta Citronella Candle
Poured in a terracotta container, this outdoor container candle brings a striking update to your outdoor seating ensemble. Infused with a citronella scent that keeps bugs away, this candle also leaves behind a floral fragrance to revive your senses.
---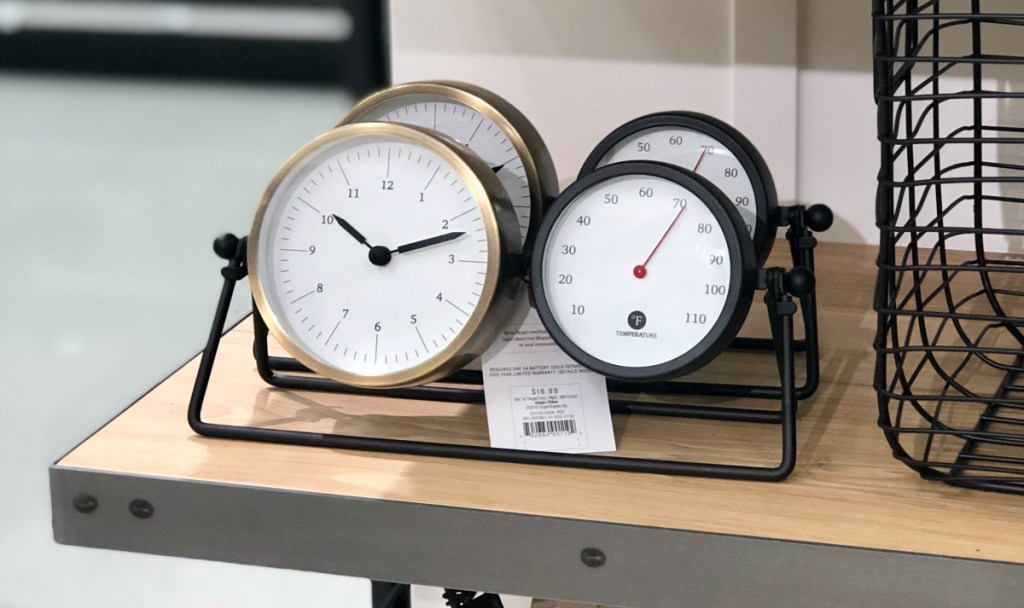 Hearth & Hand with Magnolia Table Clock & Thermometer
Featuring an analog table clock and a round thermometer, this antique-inspired piece is not only pleasing to the eye, but offers a practical accent that helps you monitor the time and temperature.

---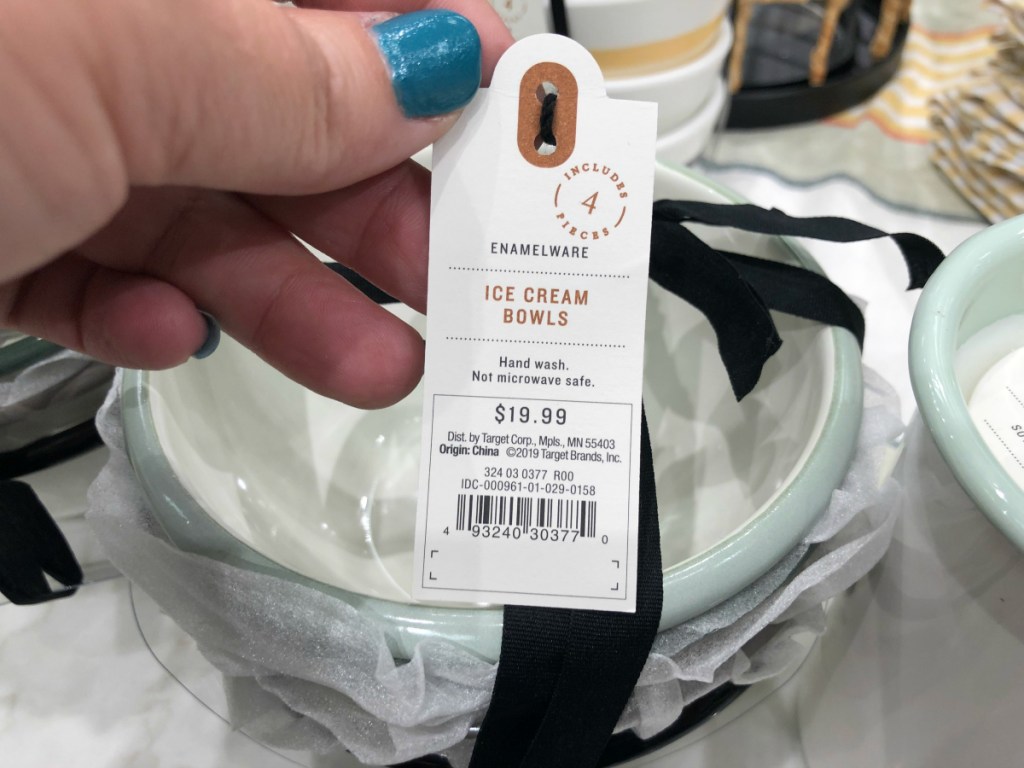 Hearth & Hand with Magnolia 4pk Enamelware Ice Cream Bowls
These simple round ice cream bowls are made with a sturdy design, and each bowl holds up to 18 ounces — perfect for homemade ice cream sundaes, yogurt parfaits and more. The off-white hue pairs easily with the rest of your tableware, and each bowl has a different colored rim, offering a subtly whimsical touch. Simply add coordinating coffee mugs and plates for a tableware ensemble you'll love.
---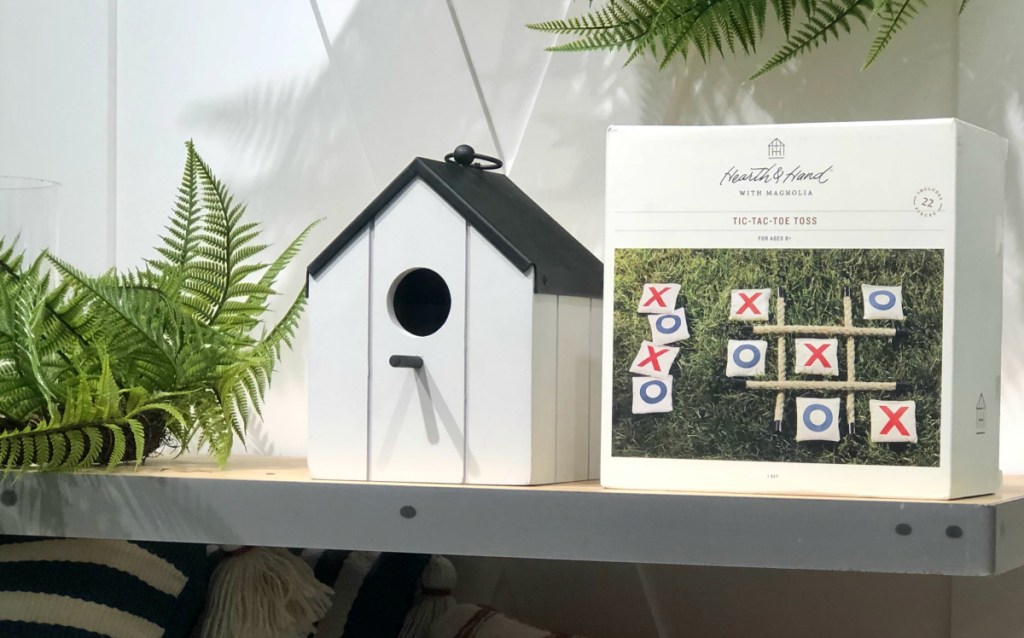 Hearth & Hand with Magnolia Shiplap Bird House
Made with sturdy metal and wood for durability, this birdhouse features a shiplap design in white for the sides along with a black roof, perch and hanging loop at the top for a simply chic look you'll love.

---
Hearth & Hand with Magnolia 24″ Faux Fern Wreath
This versatile decorative wreath enhanced with a realistic look is made to stay green all year long, and is perfect for hanging on any wall, mantel, window or on your front door — add a burlap bow to enhance the appeal.
---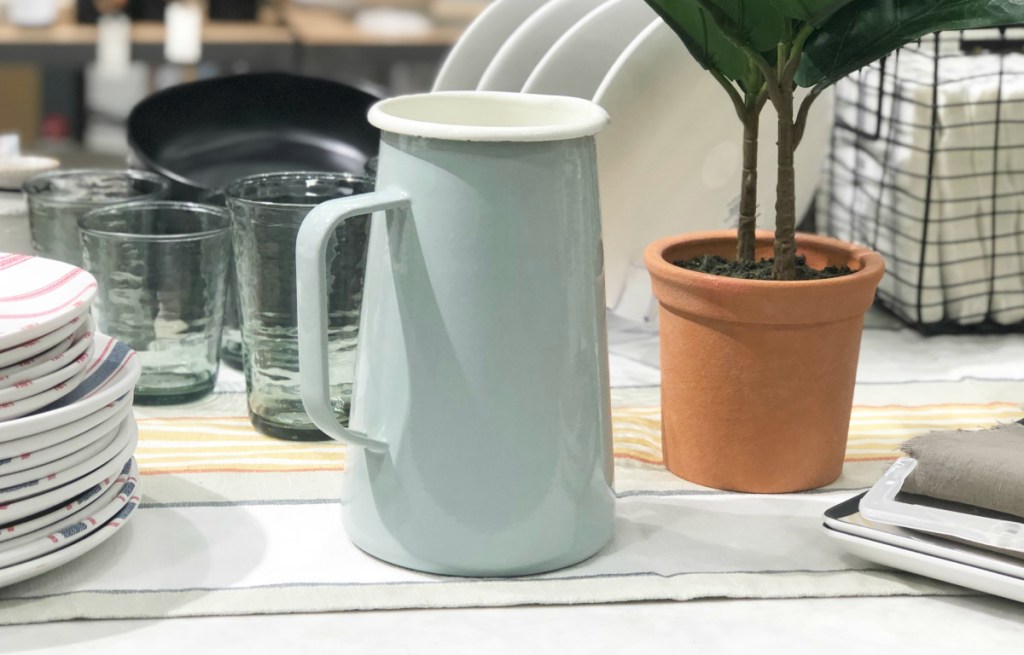 Hearth & Hand with Magnolia Enamelware Pitcher
Crafted in sturdy metal with a pristine enamel finish, this drink pitcher comes with a tapering silhouette that adds functional flair and vintage-inspired appeal all at once. The rim of the pitcher comes in a contrasting hue for an eye-catching pop, while the molded spout makes for easy pouring.

---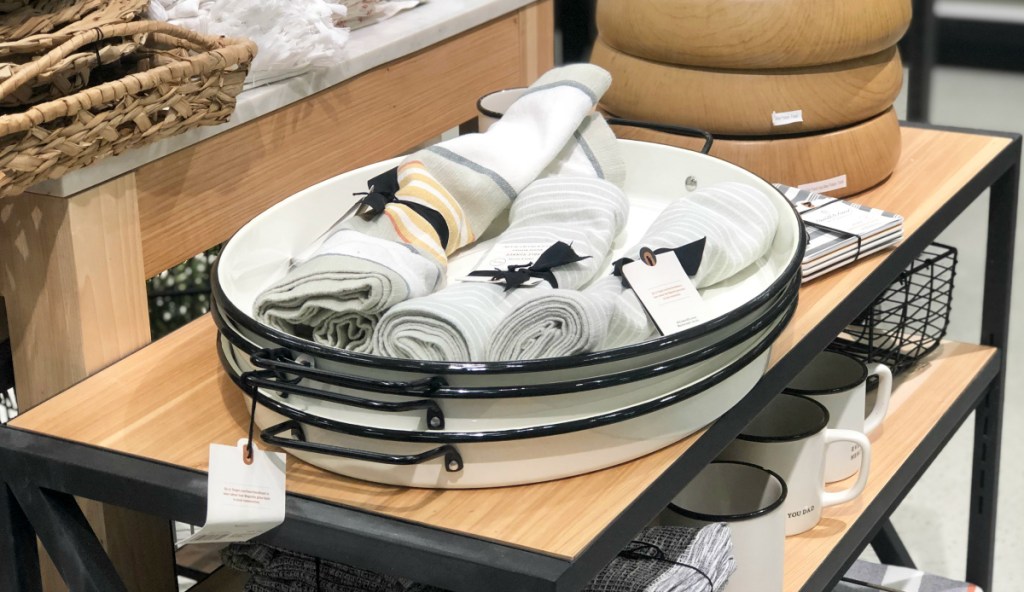 Hearth & Hand with Magnolia Enamelware Oval Serve Tray
This oval serving tray accented with a black rim makes a great accessory for casual use and entertaining. The clean enamel finish makes it easy to clean, while the side handles allows for easy carrying.

---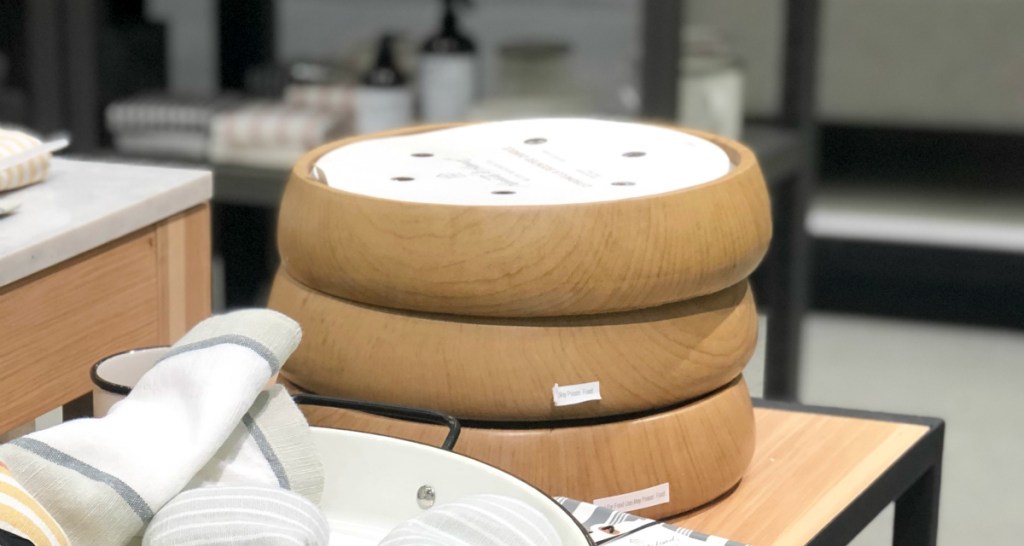 Hearth & Hand with Magnolia 63.5oz Outdoor Wood Citronella Candle
Poured in a wooden container with a wide rim and natural wood finish, this outdoor container candle features six wicks that produce a beautiful glow in your conversation space. Perfect for your patio accent table, deck or poolside, this scented container candle is infused with a citronella scent that keeps bugs away, while leaving behind a pleasing floral fragrance.
---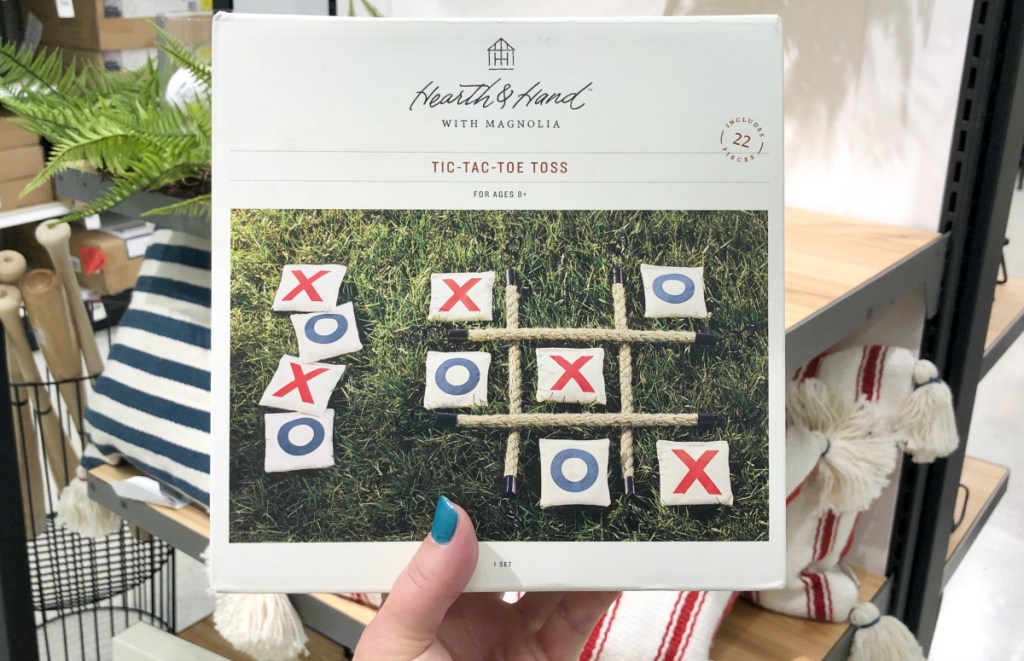 Hearth & Hand with Magnolia Americana Tic Tac Toe Set Game
This tic tac toe lawn game set includes 10 white bean bags with printed X's and O's in red and blue, lending a colorful, summery vibe to outdoor occasions. Four ropes with cast iron hooks on either end can be arranged in the shape of a tic tac toe grid, with included cast iron stakes helping you secure the rope for lasting play — providing a fun update perfect for camping trips, evenings with friends and more.
---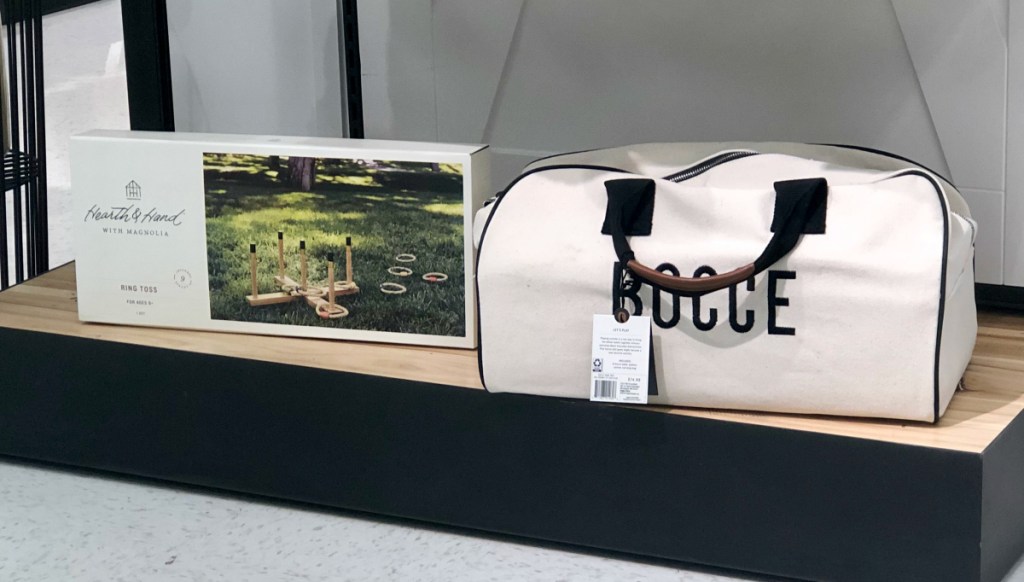 Hearth & Hand with Magnolia Ring Toss Game Set
This ring toss lawn game set includes an X-shaped wooden base with five attachable wooden stakes; the stakes feature black caps with white point demarcations on top, helping you keep track of the score. Four pairs of rope rings are categorized by color so you can divvy up into teams — simply add a few lawn chairs and some refreshing drinks, and get ready to enjoy the warm weather.
---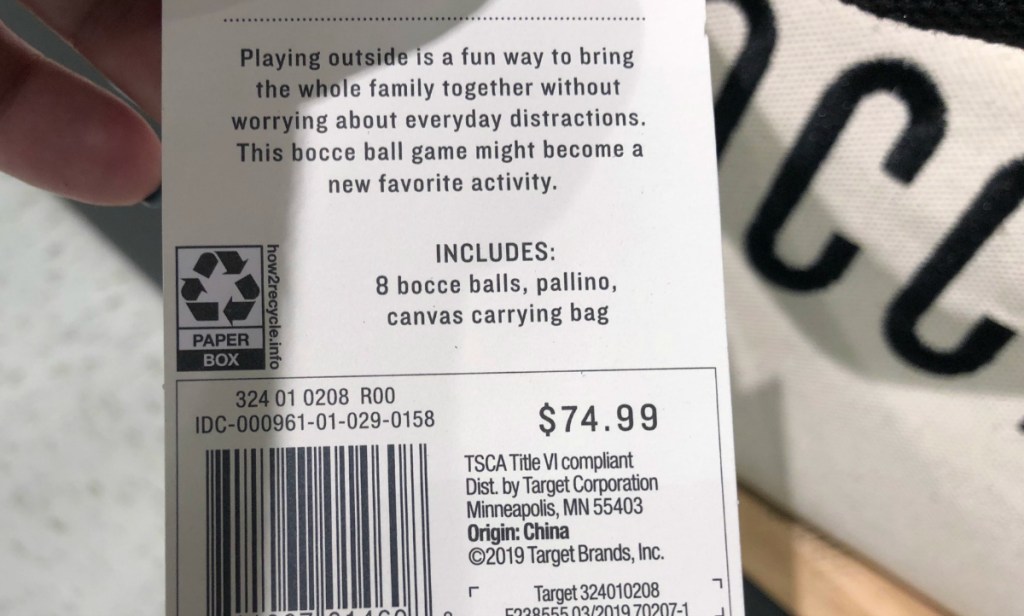 Hearth & Hand with Magnolia Bocce Ball Set
This bocce ball set is designed to for two to four players and comes with eight resin balls and one pallino ball to provide the ultimate bocce experience. Complete with a zippered carrying case with two durable straps for easy carrying, this portable bocce ball set is the perfect way to bring family and friends together for your next lawn party.
---