Trendy Furniture is on Sale at Target – Rattan Chairs, Modern Side Tables & More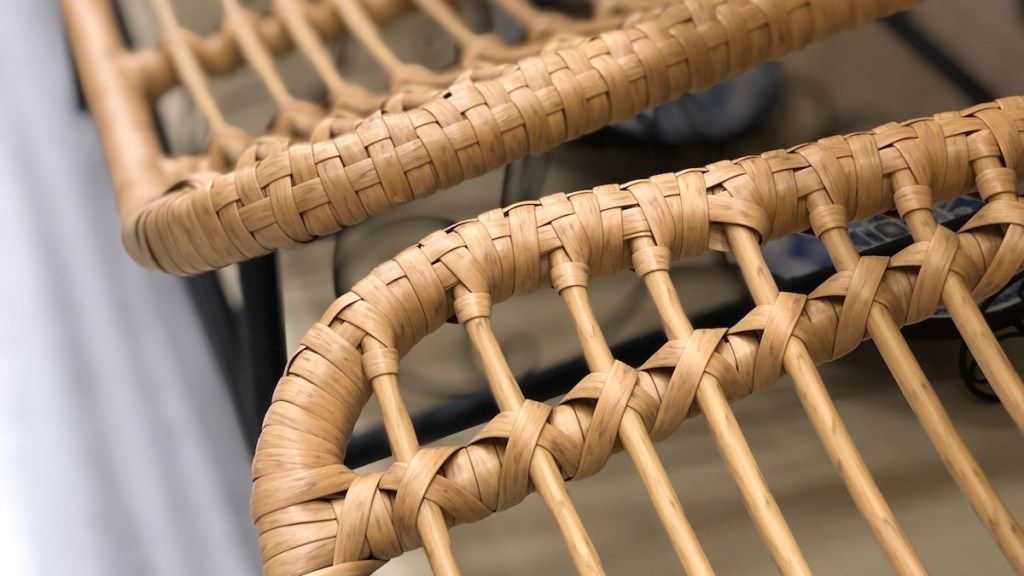 Shopping for new furniture?
Through June 1st only, Target.com is offering up to 35% off select furniture items – valid online only! There is no promo code needed as the discount is already reflected in the price.
And, if you're wanting to save even more on your Target shopping trips, consider signing up for a Target REDcard as you'll get free shipping AND an additional 5% off your purchases!
Here are a few of our favorite pieces…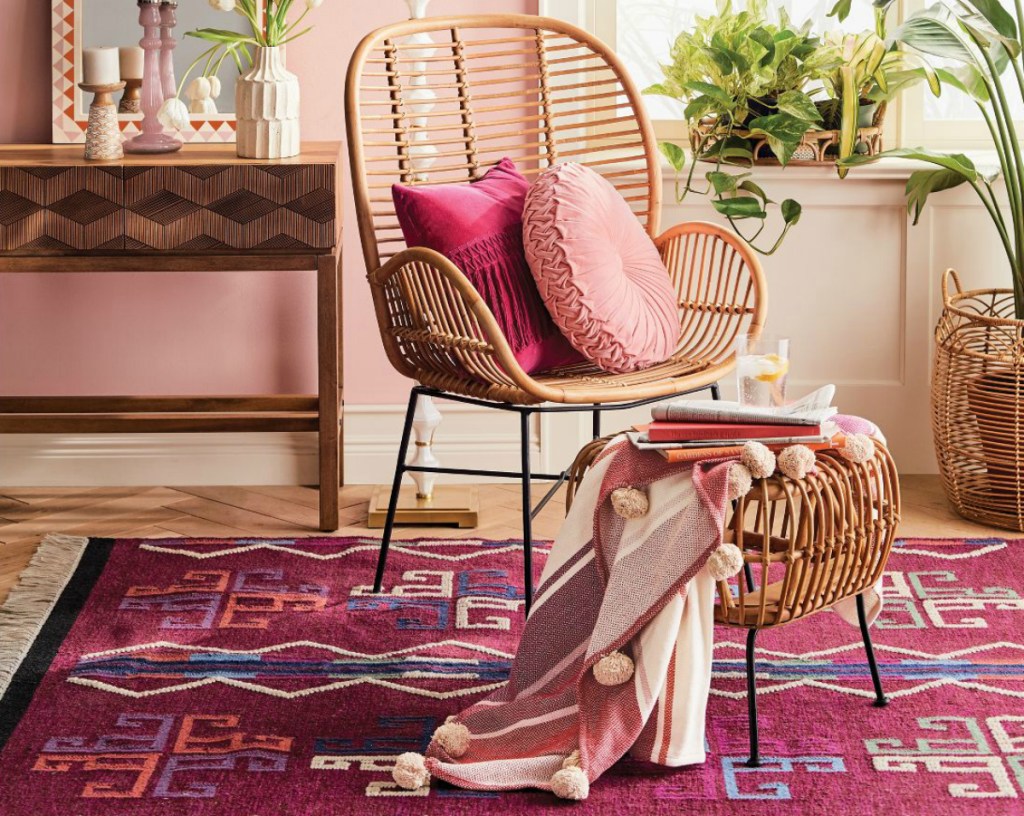 Opalhouse Lily Rattan Arm Chair with Metal Legs
Regular price: $149.99
Sale price: $97.49 shipped
🏷 Discount: 35% off
Replace your heavy, bulky armchair with this Lily Rattan Armchair with Metal Legs from Opalhouse. The beige armchair features a see-through frame that brings an airy look to your decor. It makes an eye-catching accent chair on its own, and looks even better decked out with colorful throw pillows.
---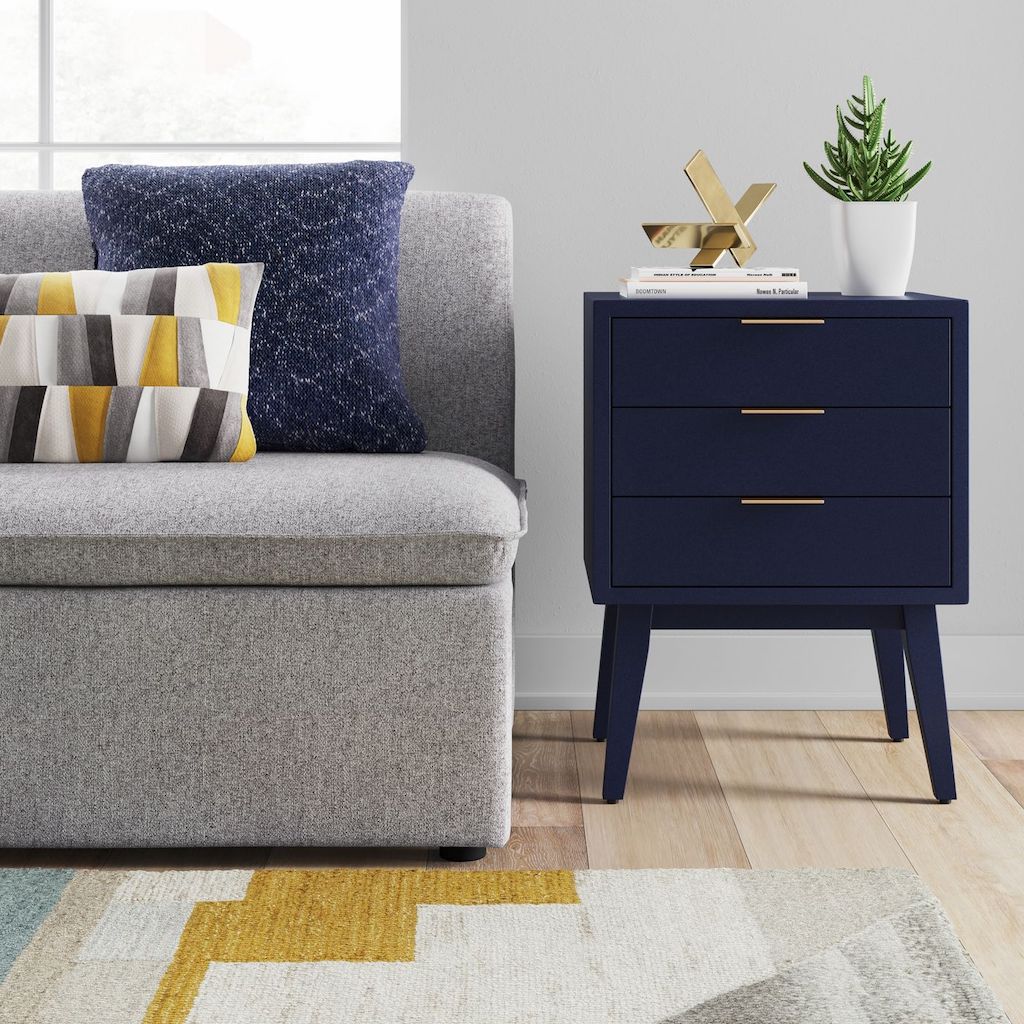 Project 62 Hafley Three Drawer End Table
Regular price: $79.99
Sale price: $55.99 shipped
🏷 Discount: 30% off
The drawers of this square end table provide adequate space to store playing cards, games, coasters or anything else you like to keep nearby to enjoy your living space. Decorate the top with photos of family and friends and a table lamp to add a personal touch to your space.
---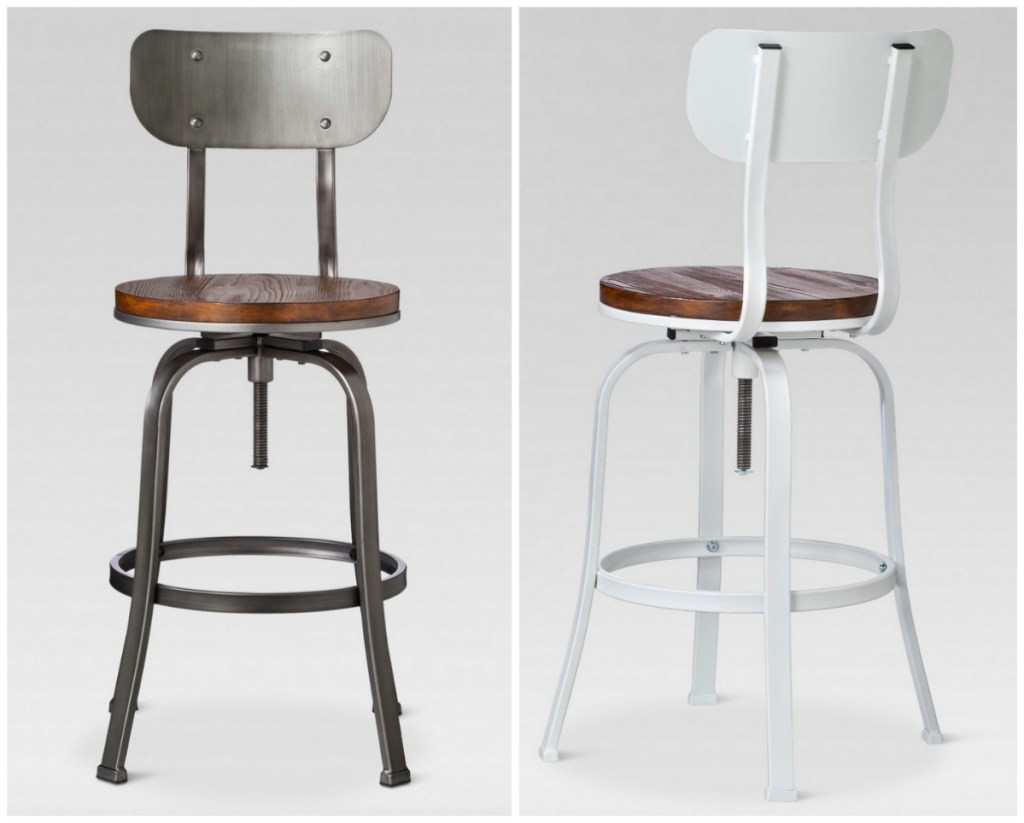 Threshold Dakota Backed Adjustable Barstool
Regular price: $114.99
Sale price: $91.99 shipped
🏷 Discount: 20% off
Experience the comfort and flexibility of the Dakota Backed Adjustable Barstool. The height adjusts from chair height to counter height to bar height so you can use it anywhere you need it. And its cool industrial design blends with any decor from mid-century modern to contemporary.
---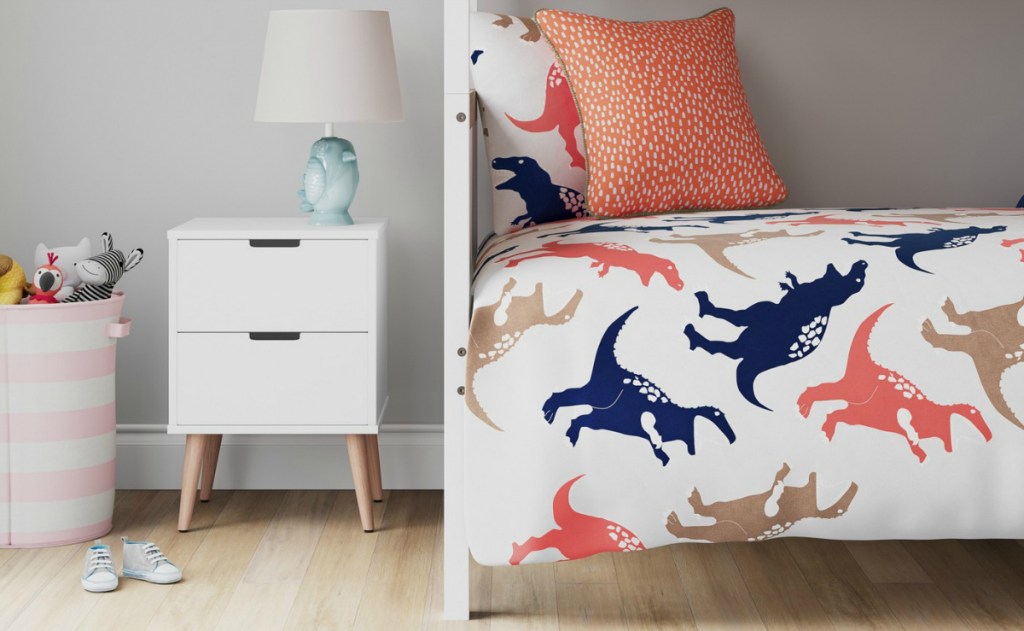 Pillowfort Single Modern Nightstand
Regular price: $79.99
Sale price: $63.99 shipped
🏷 Discount: 20% off
This kids two-drawer nightstand provides plenty of space for them to stow their clothes, toys and other belongings to keep things nice and organized. Plus, the timeless design of the white, mid-century modern nightstand will stay with your child as they age, giving them a decor staple they'll love using well into their teenage years.
---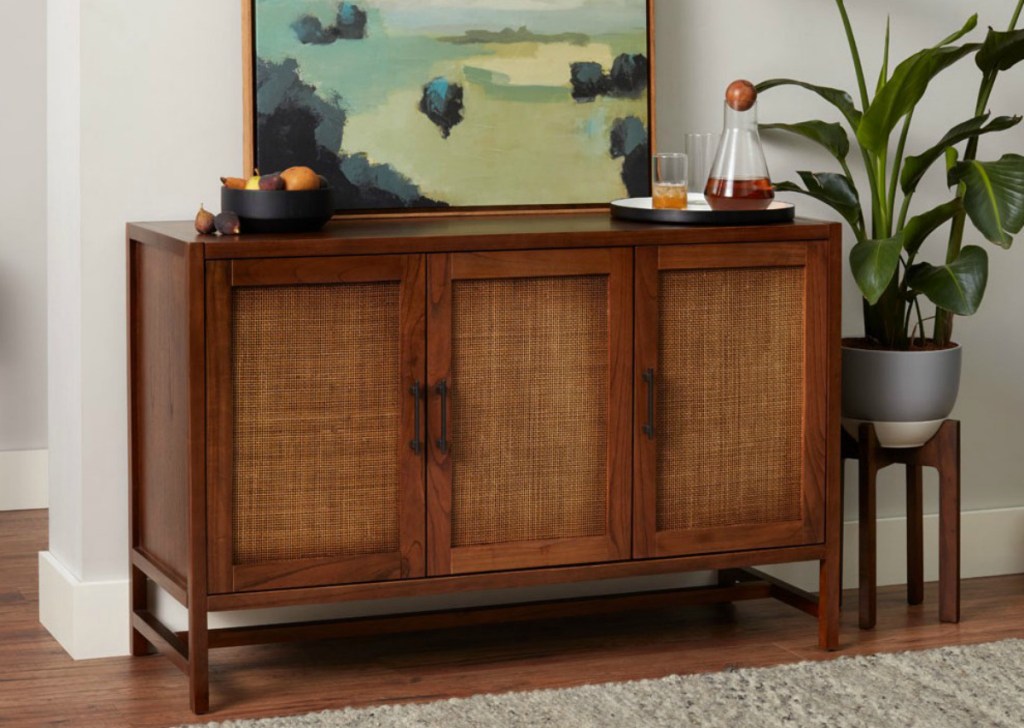 Threshold 50″ Warwick 3-Door Accent Media Cabinet
Regular price: $354.99
Sale price: $283.99 shipped
🏷 Discount: 20% off
With its textured doors, this Threshold Accent Media Cabinet is sure to add extra visual appeal to your space. It's the perfect place to store movies, games, cable boxes, and more. It is durable, so it will last for years to come.
---