This Cooler Table Will Make Entertaining Fun & Easy This Summer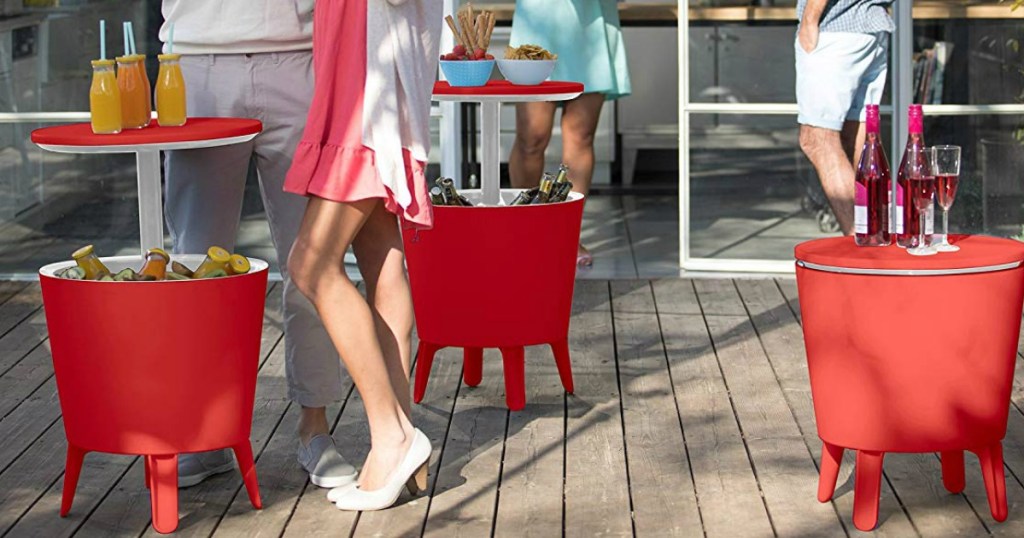 So fun for entertaining guests! 🍻🍹🍺
If you like to entertain friends and family on your deck or patio, this Keter Outdoor Cooler Table is perfect! It can transform from a patio table into a fun counter-height bar table on top and party cooler on the bottom! So neat!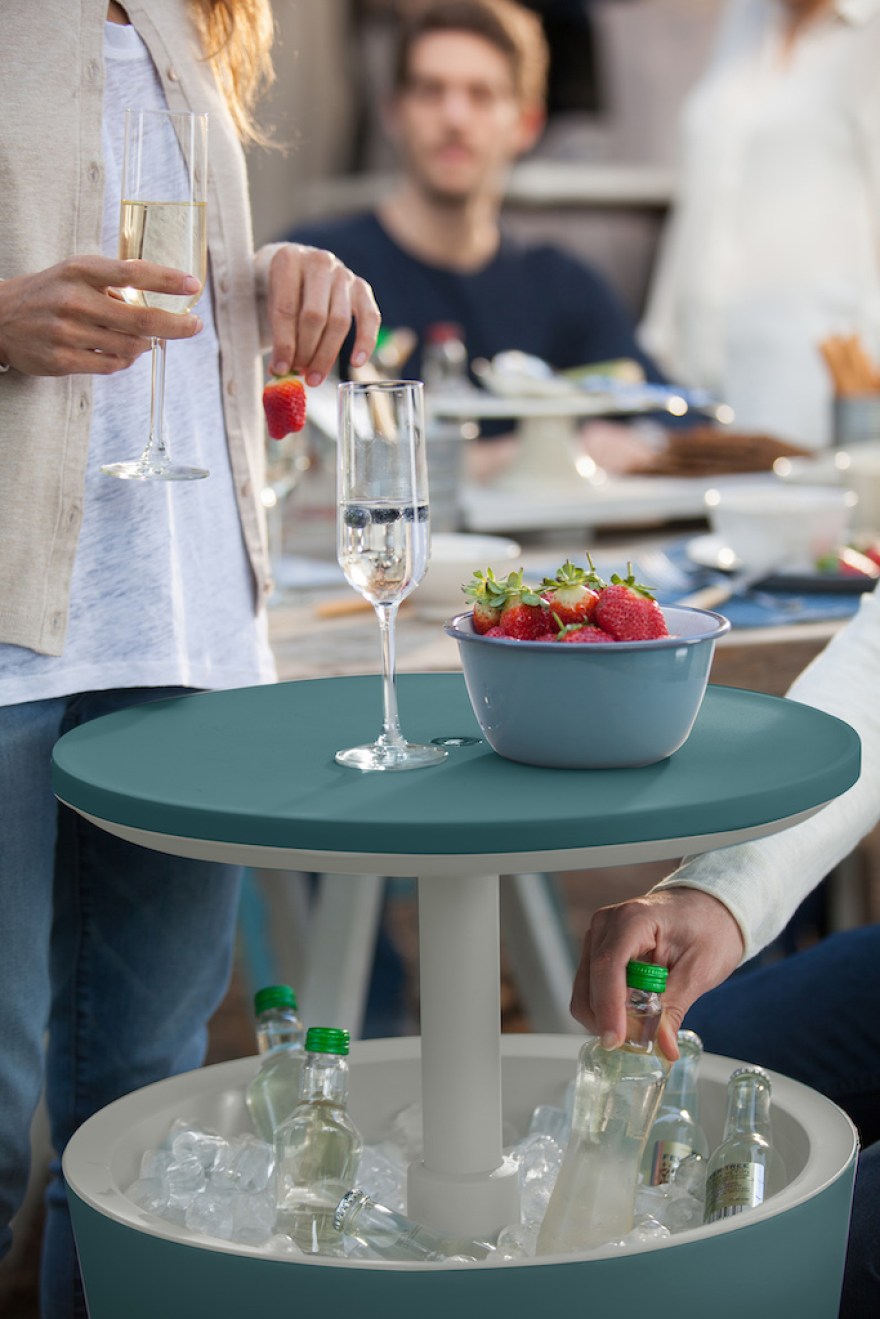 Just fill the lower drink tub with ice and cold beverages; there is enough space for drinks and party food for up to 4 guests, as the drink tub has a nearly 8 gallon capacity. Talk about easy entertaining!
Even if you are not entertaining others, you can fill this with cold drinks and lounge by the pool. It can also be used as a coffee table during the day.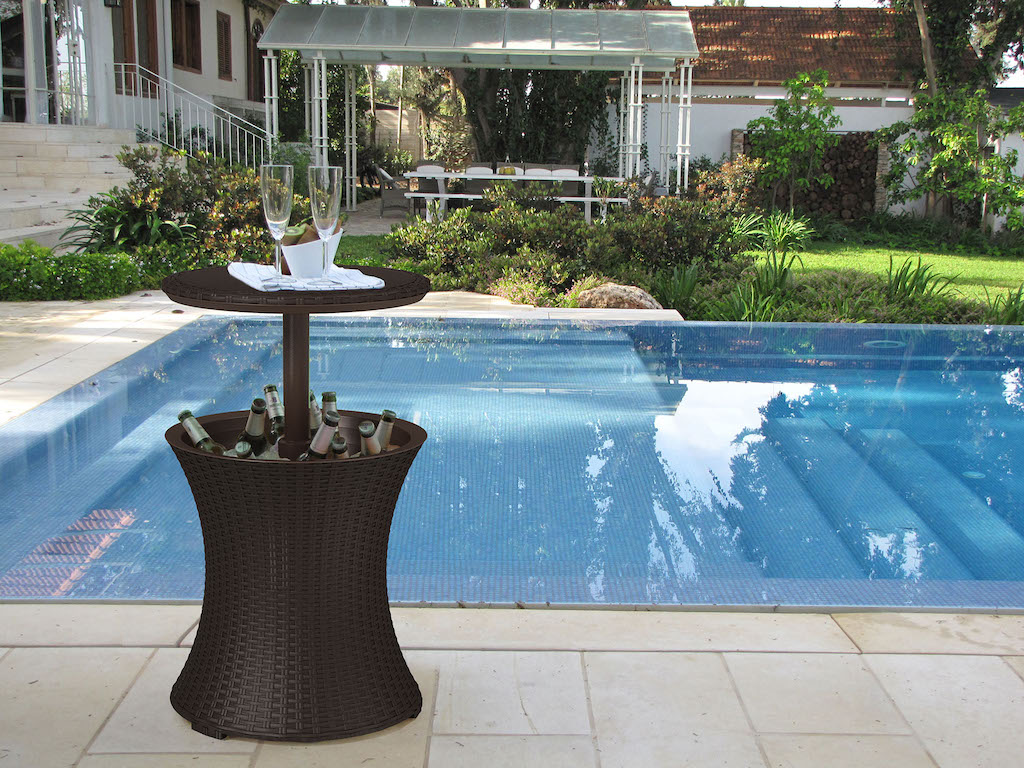 This is available in four colors, and made from a weather-resistant resin that is UV protected so it will not rust, peel, rot or decay. Basically, it's maintenance free fun!
And, it has a drain plug so when you are done, clean up is easy.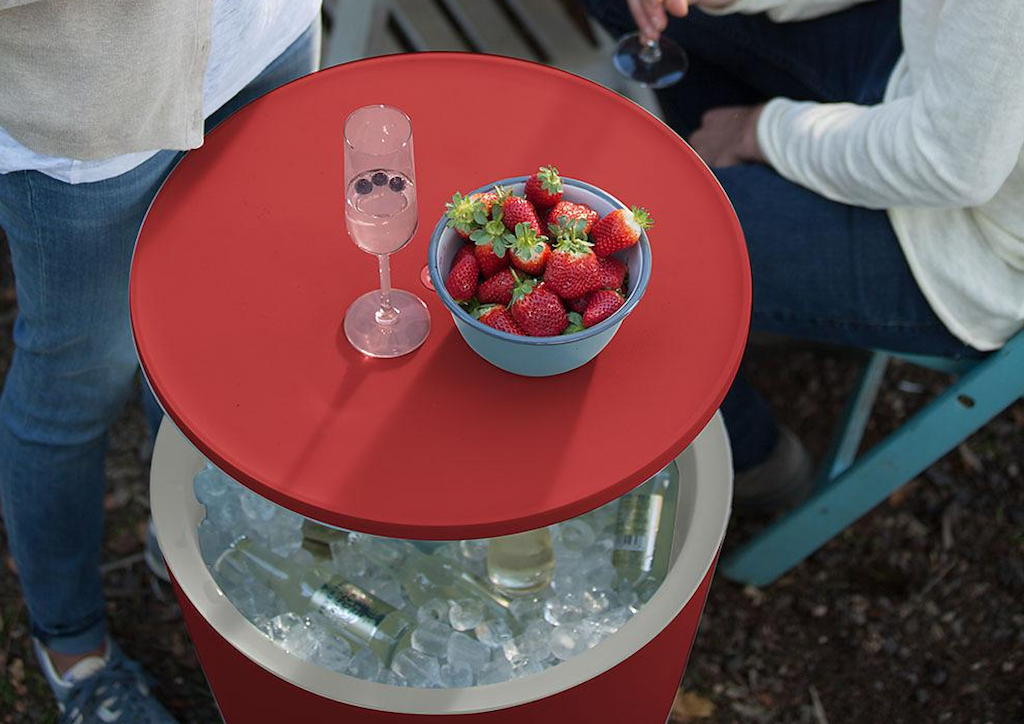 You can buy these coolers on the following sites:
Check out this helpful review:
First let me say that this is a very nice addition to our outdoor decor. It's a fun item. Some reviewers complained of the top not holding drinks when in the open position. You have to twist the locking mechanism in place at the base of the pole, so that may have been something that was missed. I have set 2 full 2-liters of soda on the open lid (As a test) and it stays in place.

My major complaint is the top of the unit. The picture does a great job of hiding the round silver piece of hardware at the top. I was disappointed when I pulled it out of the box. It's a bit of an eyesore. I plan to outline the piece with painter's tape and spray-paint it with outdoor Rustoleum in oil-rubbed bronze to make it a little more attractive. Alternatively, I suppose you can set something on top of it to hide it when company arrives.
– ★★★★ Amazon Reviewer