Decorate Your Kids Space with These Fun Pillowfort Items – And They're on Sale at Target!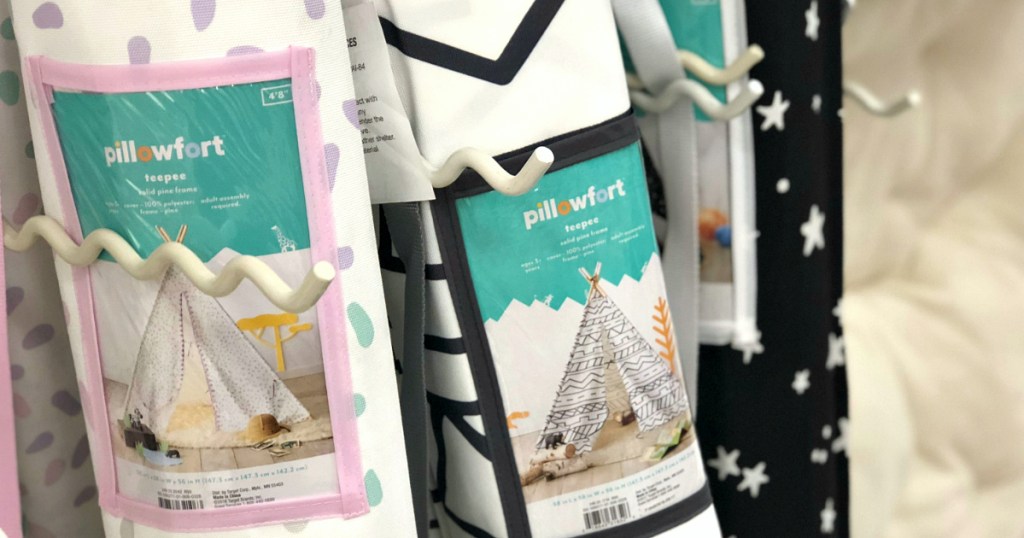 When it comes to decorating kids rooms (and adult spaces, too!), Target's Pillowfort brand is one we love. 🤩 The colorful collection includes an assortment of fun, cool, and affordable designs that make pulling together their bedrooms & playrooms a breeze. Plus, their items are SO darn cute! 😍
Even better, Target offers a 1-year satisfaction guarantee on their Target owned brands – including Pillowfort! You can return it within one year with a receipt for an exchange or a refund.
Check out these fun Pillowfort items on sale…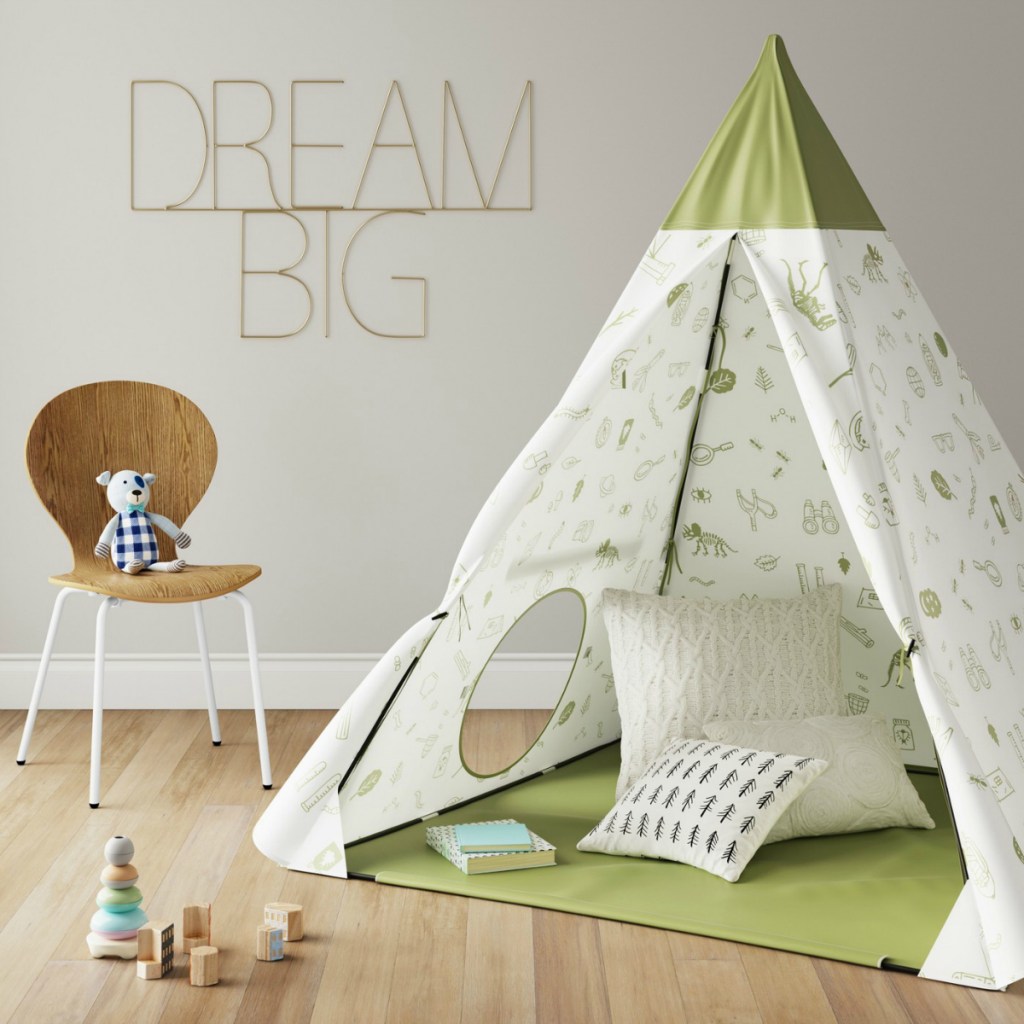 Regular price: $34.99
Sale price: $29.74
🏷 Discount: 15% off
*Other styles are on sale for $33.24 (5% off)
You remember how much fun it was to play in a fort when you were growing up, now pass the tradition on to your own kids with this Kids' Teepee from Pillowfort. A roll-back flap entry makes it easy for your kids to get in and out, and they'll love the circle cut-out that serves as a secondary entrance. This sweet children's' play teepee comes with its own carrying case.
---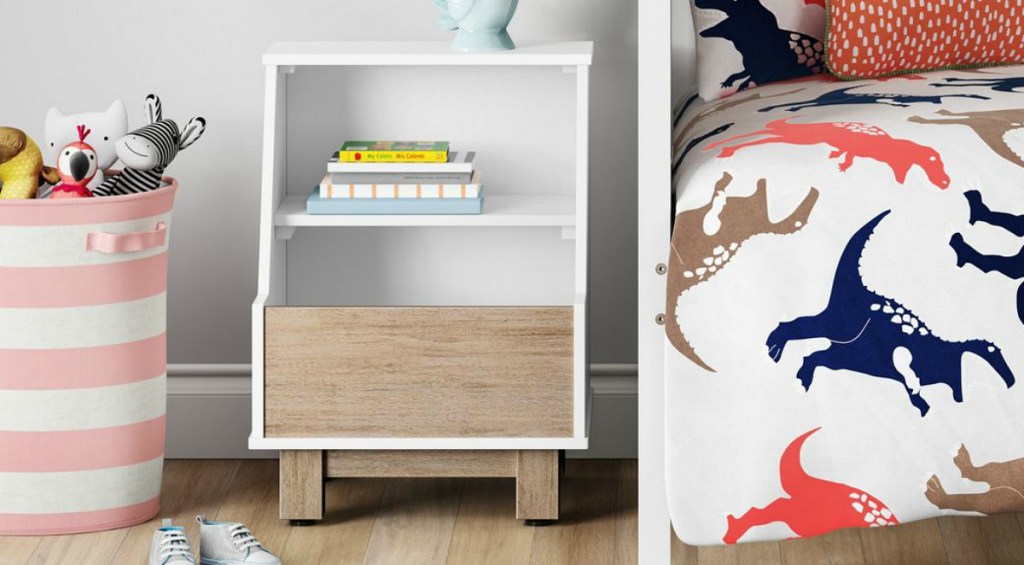 Regular price: $79.99
Sale price: $67.99 shipped
🏷 Discount: 15% off
Featuring a sleek white frame and a unique slanted shape, this kids nightstand includes a shelf and a large bottom compartment, offering ample storage space. The open design makes it easy for your kids to clean up come bedtime, and the flat top provides a convenient space for reading lights, books and more.
---
Regular price: $49.99
Sale price: $42.49 shipped
🏷 Discount: 15% off
Artfully constructed with a sturdy powder-coated steel base and a comfy, contoured seat, you'll appreciate the the practical design of this industrial kids activity chair just as much as the charming style it adds to the space they call their own. Plus, the sensory rocking chair gently rocks back and forth — pulled up to a kids activity table, it's great for keeping your little one moving.
---
Regular price: $29.99
Sale price: $26.99
🏷 Discount: 10% off
*Other styles are on sale for $28.49 (5% off)
The animal character tent features a fabric door that's easy to keep open with attached ties, or can be left closed to create a fun, secret space. It's simple to set up in any room and, thanks to the zippered carrying case, is great to bring to sleepovers and playdates.
---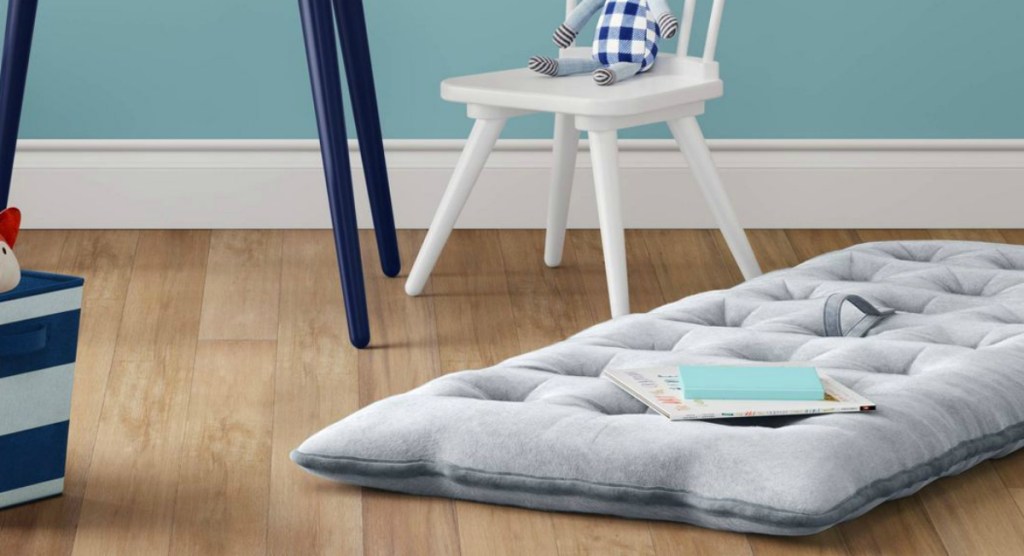 Regular price: $34.99
Sale price: $33.24
🏷 Discount: 5% off
This kids gray lounge mat features a tufted design that makes it extra inviting, and the edges are trimmed with a stripe of darker gray fabric for a little extra detail. The lightweight design makes this toddler sleeping pad easy to move around, and the durable fabric construction stands up to heavy use, making this mat the perfect addition to your little one's space.
---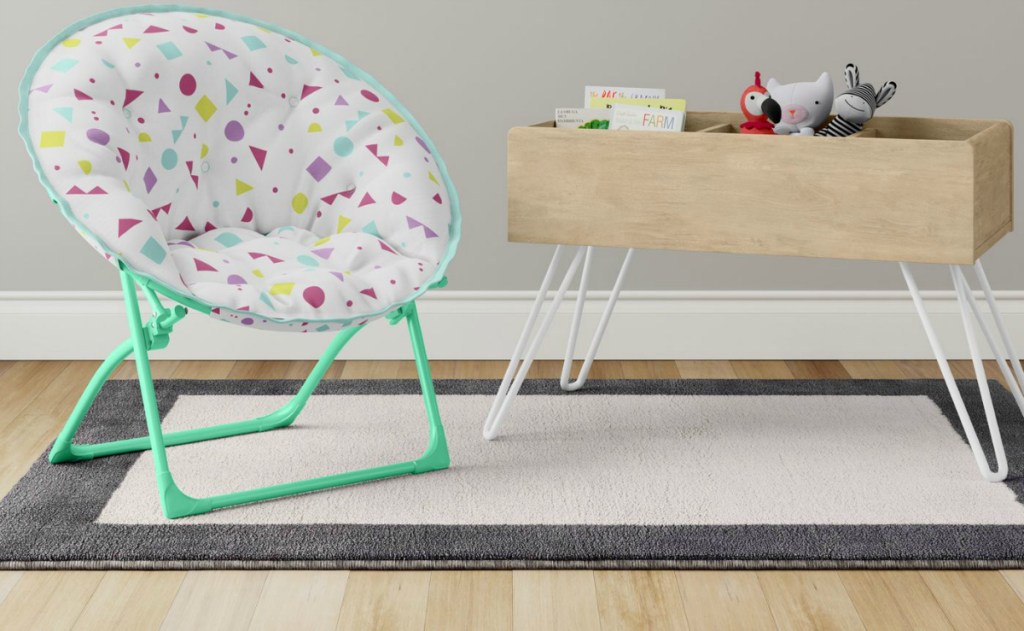 Regular price: $34.99
Sale price: $33.24
🏷 Discount: 5% off
Your little one will love cozying up in this child-size chair while they read their favorite books or just relax. A sturdy steel frame is quick and easy to set up and the upholstered seat sits nicely inside for cozy seating. Add this seat to your child's room or play space to give them the perfect spot that's all theirs.
---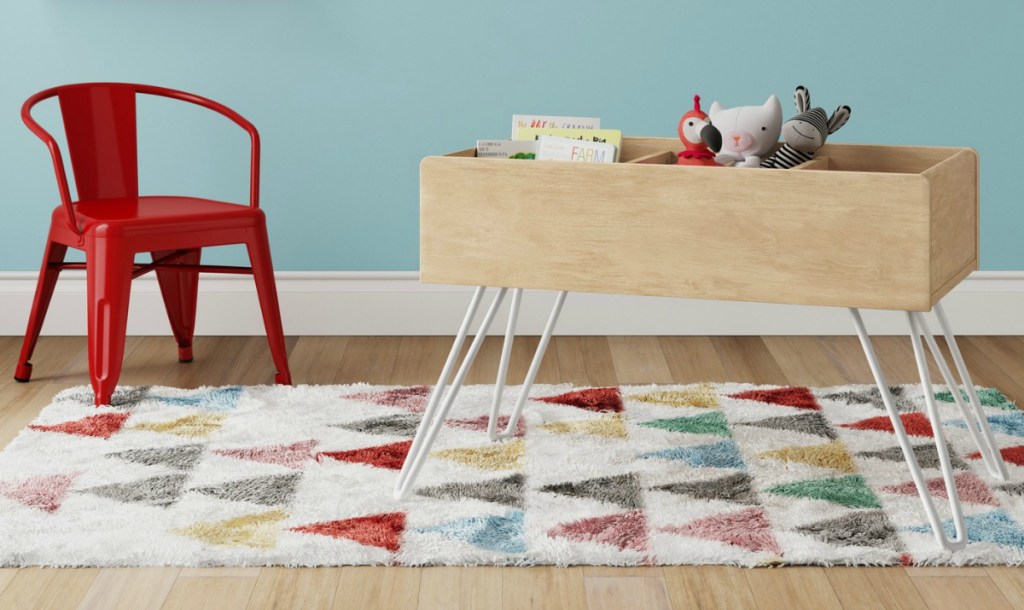 Regular price: $59.99
Sale price: $56.99 shipped
🏷 Discount: 5% off
Add a fun way to store your child's favorite books to their bedroom with the Pillowfort Landry Low Profile Bookcase. The Bookcase is made from durable MDF and particleboard laminated in a light, natural woodgrain finish and features sturdy white powder-coated metal hairpin legs that will ensure this Bookcase will last for years.
---