Soak Your Worries Away With a Bathtub Caddy Tray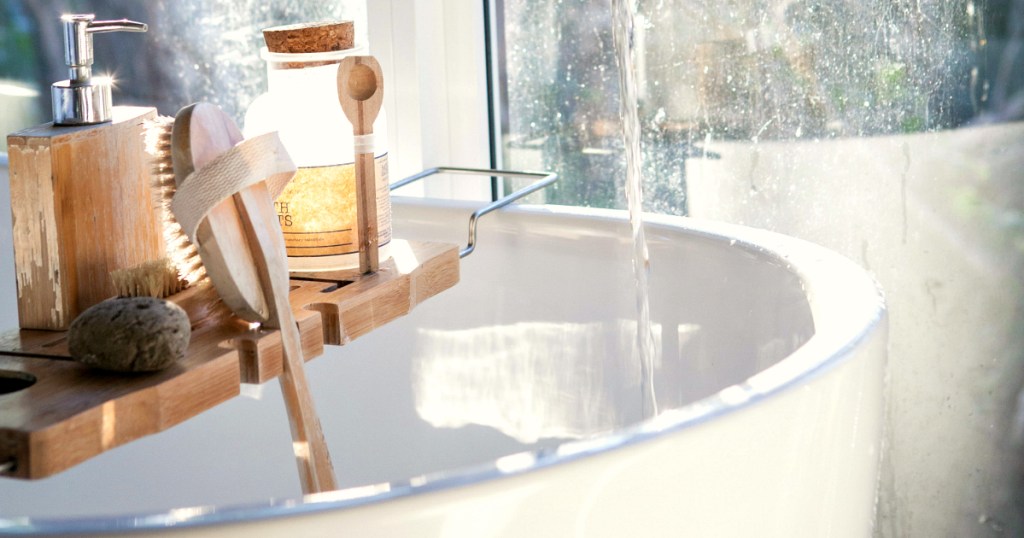 Enjoy soaking in a bath after a long day?
If so, you'll definitely want to invest in a bathtub caddy tray. 🤩 With the help of one of these gadgets, you can bring a book, tablet, cell phone, lighted candle, or glass of wine with you in the bathtub without having to worry about dropping it into the water while you soak. 🛀🏻 Just rest it across your tub and soak your worries away!
Here are 5 highly rated Bathtub Caddy Trays you'll want to check out…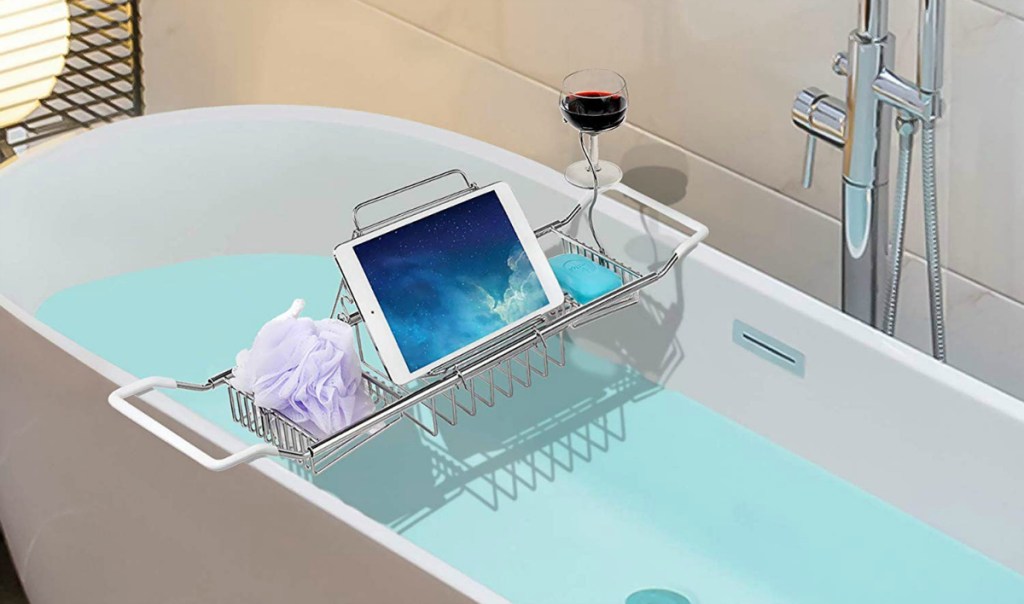 1. iPEGTOP Stainless Steel Bathtub Caddy Tray
"I previously purchased a wooden bath caddy and it was very difficult to keep clean. Although the wooden caddies are more sturdy, they collect water and start to rot. This stainless steel caddy is perfect because water cannot collect on it. It's also large enough to hold a bar of soap, drink bottle, iPad, and a bottle of shampoo, but it's still small enough that I can remove it from the tub and put it on the sink counter without it taking up too much space. I haven't had any problem with the caddy slipping off the bath tub."
---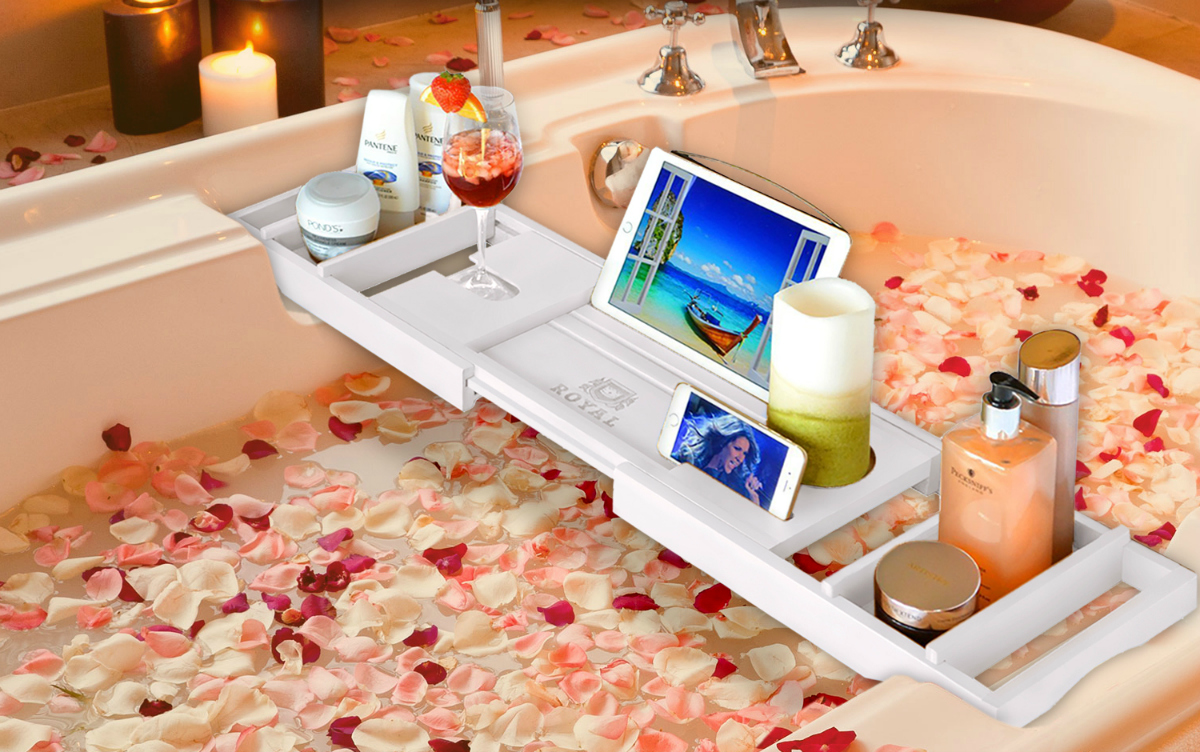 2. Royal Craft Wood Natural Bamboo Luxury Bathtub Caddy Tray
"This bamboo bath caddy is so nice and handy! There are several different areas to store things like soap, razor, wine glass, etc. This is made of 100% natural bamboo and doesn't get ruined after it gets wet. It's sturdy and eco friendly and extends from 29-43 inches so it can fit basically any bathtub. This is great for a relaxing bubble bath and even has an area where you can prop up your phone to listen to music or watch a show."
---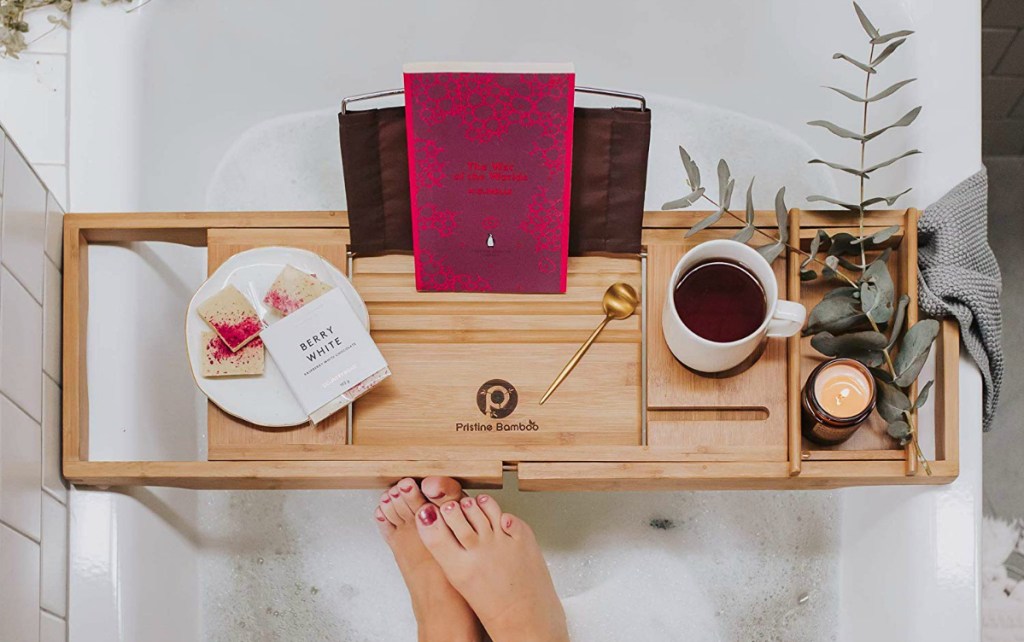 3. Pristine Bamboo Bathtub Caddy Tray
"This bamboo bath caddy is so nice and handy! There are several different areas to store things like soap, razor, wine glass, etc. This is made of 100% natural bamboo and doesn't get ruined after it gets wet. It's sturdy and eco-friendly and extends from 29-43 inches so it can fit basically any bathtub. This is great for a relaxing bubble bath and even has an area where you can prop up your phone to listen to music or watch a show."
---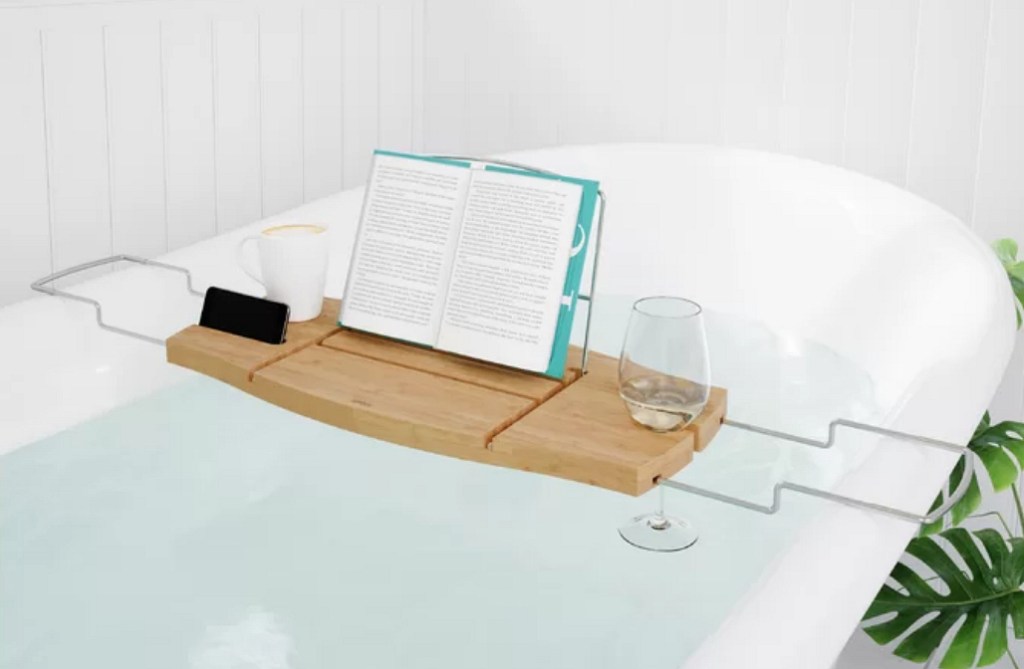 4. Umbra Shop Aquala Bath Caddy Tray
"This is a hot-bath/soaker's dream come true. I love it! I wasn't sure it would fit on my tub, but because the arms come with a no-slip silicone covering, there were no issues! It was perfect. Great spot for my wine, and my iPad Air rests no problem, so I can watch my streamed TV or YouTube videos or just read a digital magazine–it makes the whole bath experience luxurious and convenient! It's like this was made for me. LOVE IT!"
---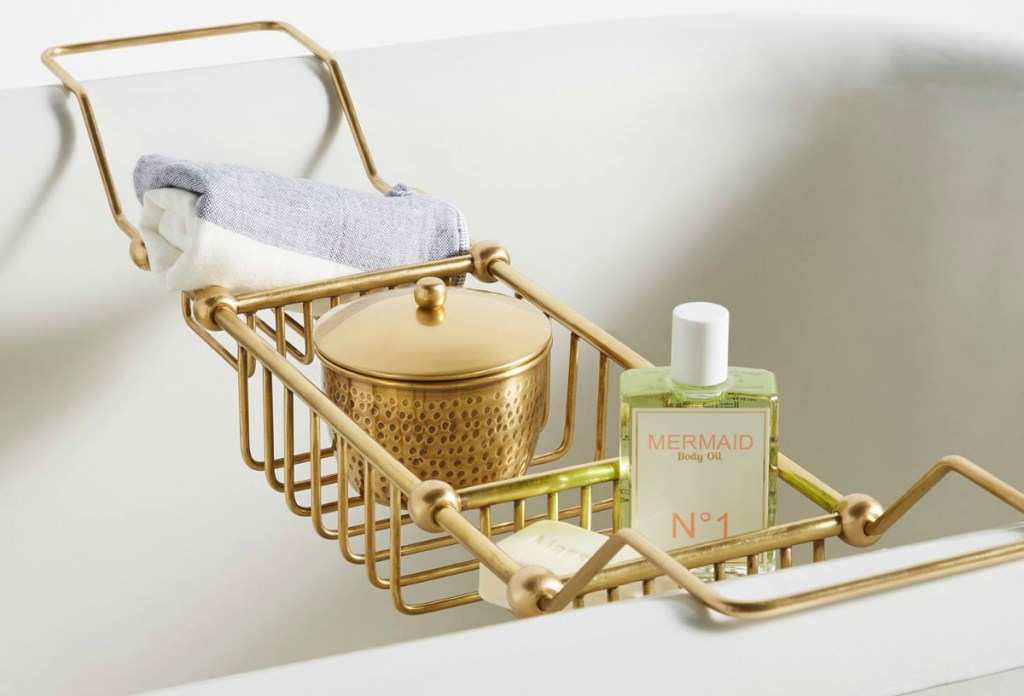 5. Maison Storage Bath Caddy Tray
"Great aesthetic for a standing tub as it gives the bathroom more of an old world charm. It helps stylistically of course if other bath fixtures/lights/metals in the bath are also same brass or silver-tone."
---