54% Off KitchenAid 5-Quart Architect Series Tilt-Head Stand Mixer at Macy's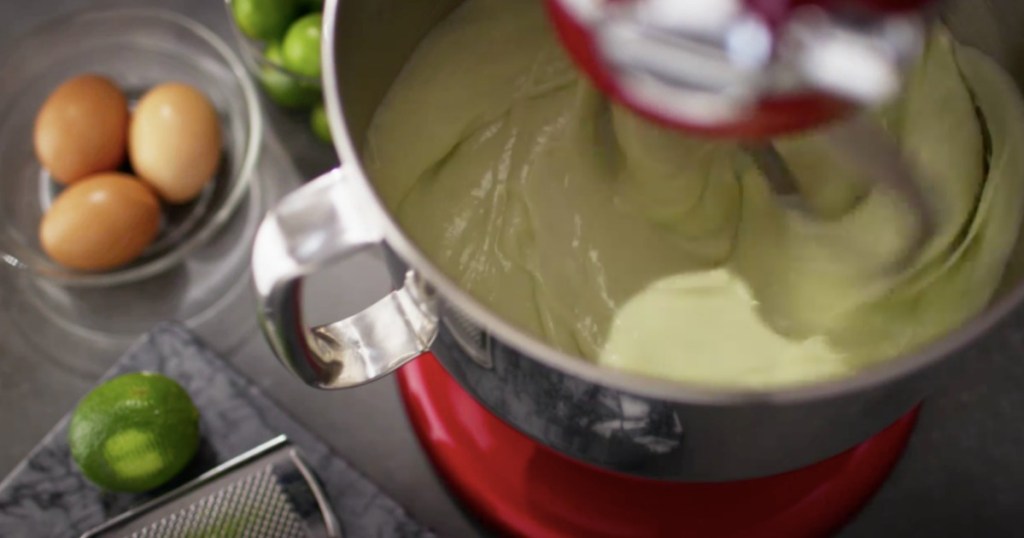 In the market for a KitchenAid Stand Mixer?
If you spend a lot of time in the kitchen, a KitchenAid Stand Mixer is a must-have! Not only can you whip up batches of cookies in a flash, make pizza or bread dough with ease, and even shred chicken like a pro, you can also grind meat, make pasta, and slice veggies with the optional attachments available. 🙌🏻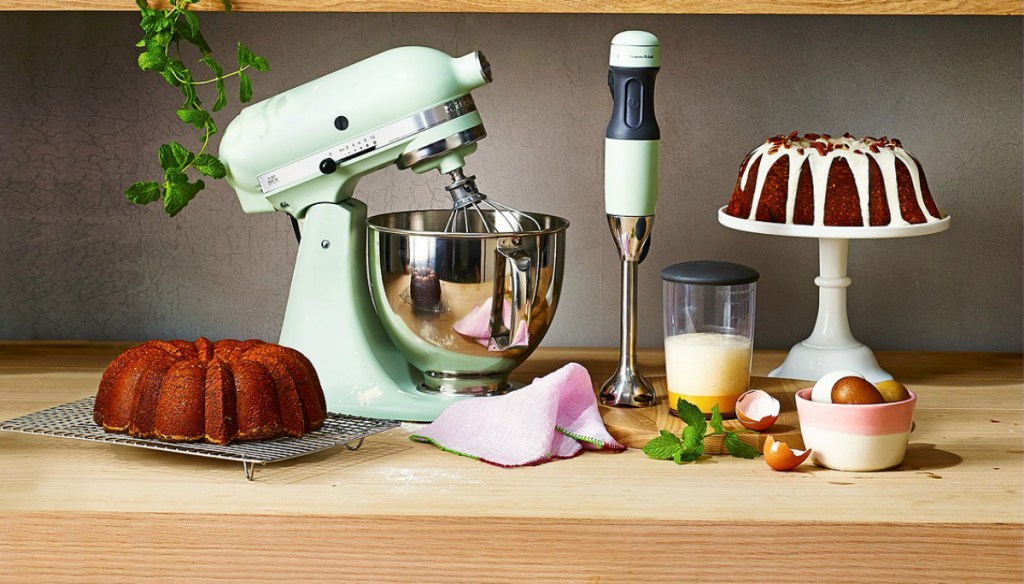 Even better, right now Macy's is offering over 50% off this highly rated KitchenAid 5-Quart Architect Series Tilt-Head Stand Mixer – no promo code needed! Choose from 3 fun colors like Matte Pistachio, Cocoa Silver, or Red Velvet. To sweeten the deal further, you'll also score $40 in Macy's Money that can be redeemed 6/26-6/30!
KitchenAid 5-Quart Architect Series Tilt-Head Stand Mixer
Regular price: $474.99
Sale price: $219.99 shipped + $40 Macy's Money
🏷 Discount: 54% off
On the fence? Check out this helpful 5-star review:
This mixer is the BEST! I lusted after this mixer and scrimped and saved for a long, long time to buy it, and it was well worth the wait! I originally purchased the 6 qt. Professional series mixer in Nickle Pearl, but found it cumbersome, loud and noisy, probably due to the high wattage motor. I also disliked the fact that to get the beaters out, you have to drop them down into the frosting or whatever you have been mixing to remove them and then the bowl. Might be great for someone who owns a bakery, but the lack of a tilt head is a downfall for anyone else, in my opinion. After using it a couple of times, I packed the sucker up and traded it in for this model.

First off- I LOVE the color. It goes with stainless, black or white kitchens and looks great on the countertop. But mainly it is super user friendly- with easy to install and remove aluminum beaters, and a tilt head- very helpful when removing them and subsequently, the bowl.

This mixer traveled with us over the Thanksgiving holiday to our beach house and wasn't too heavy to cart around or to move. It breezed through my Grandma's Pumpkin pie recipe , pie crust and all, and it whipped cream like a champ. It also had enough power to make oatmeal chocolate chip cookies and banana bread with ease. I could not be happier with this mixer- I would give it ten stars if I could!

On a side note to those considering this mixer, versus the 6 qt. Professional one- this mixer is not only easier to use and cart around, it is SO much quieter when operating due to the difference in wattage in the motor, I assume). Unless you are a semi-professional or professional baker, the very loud noise of the 6 qt, lack of tilt head and the issues with the beater design of the 6 qt. mixer makes this one so much easier to operate.
---
Designed to reflect your passion for cooking and entertaining, the 325-watt Architect Tilt-Head Stand Mixer with its 5-quart mixing bowl is an attractive addition to any kitchen. The bowl features an ergonomically designed handle for easy lifting and steady handling. A powerful 325-watt motor easily mixes everyday recipes, including multiple batches of batter and dough at 10 speeds that range from slow stirring to fast whipping.
---