10 Best-Selling Home Organization Products Available on Amazon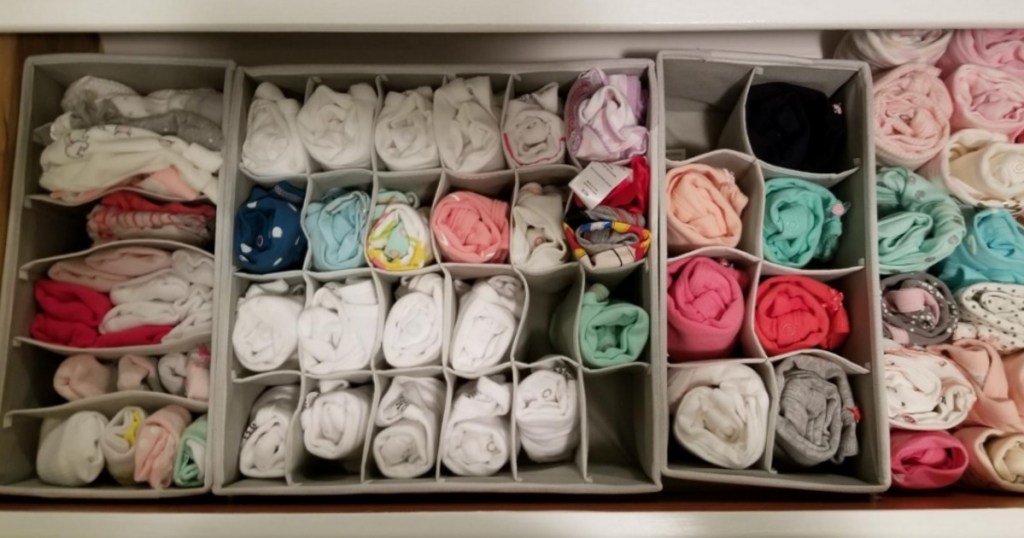 Whether you're borderline OCD or you're just trying to get your house in check, there are lots of home organizational products out there. We recently browsed through Amazon and spotted the following best sellers in the home storage and organization category!
Here are 10 best-selling organization products: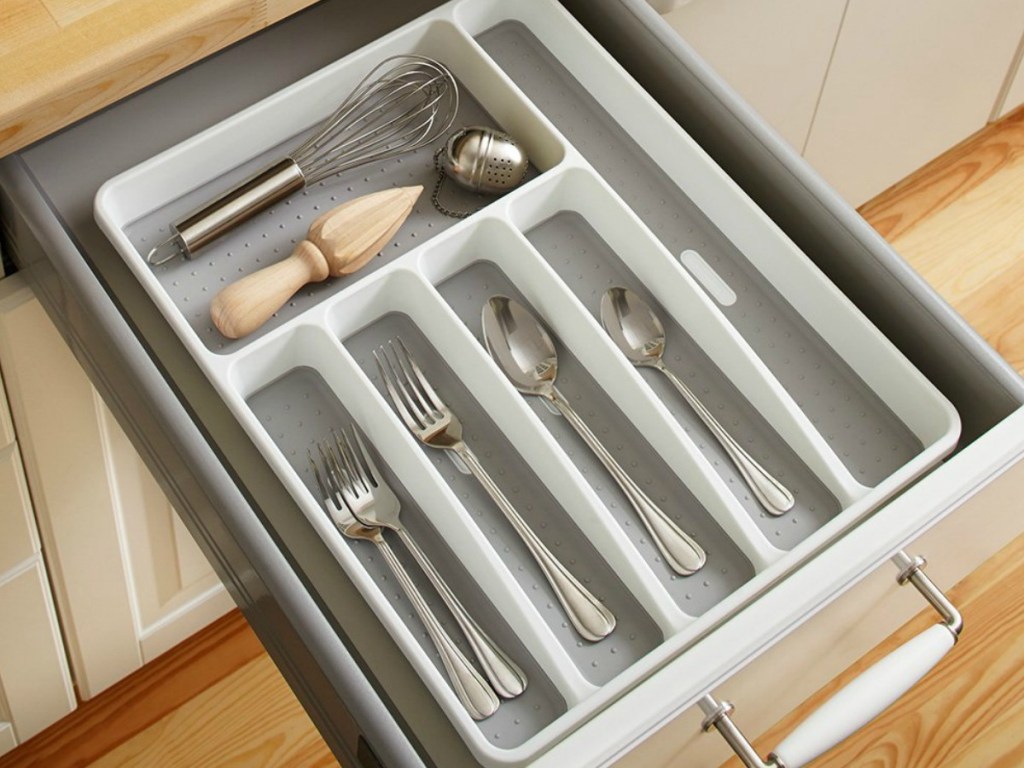 Madesmart Classic Large Silverware Tray
Price: $6.91 after 5% off coupon
This highly functional six-compartment silverware tray easily fits in most kitchen drawers! It features revolutionary soft-grip lining and branded icons to help with drawer organization. It also has rounded corners that allows for easy use and cleaning.
This tray is also great for storing makeup! Go here to see the scoop.
---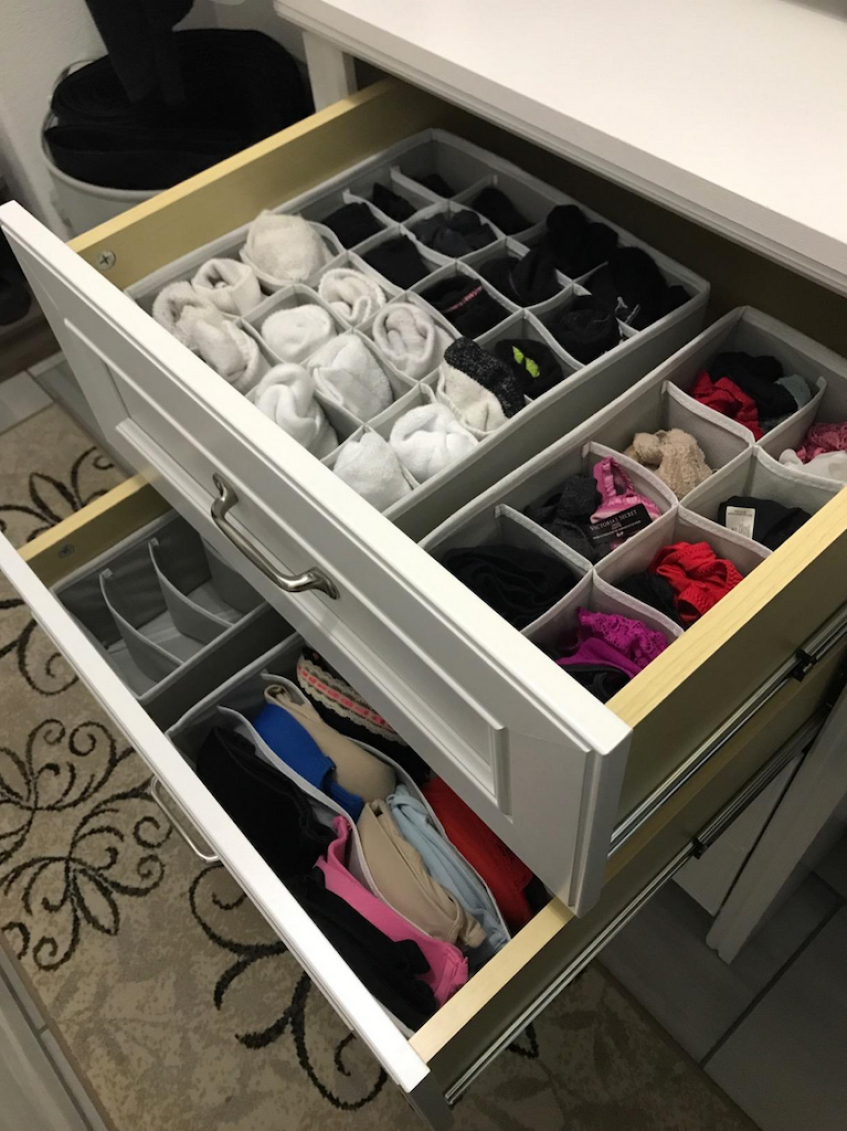 Simple Houseware Closet Underwear Organizer Drawer Divider
This product is great for organizing your lingerie, socks, underwear! It's made by non-woven fabric which is mold-proof and includes four bins – a 6 cell for scarves & ties, an 8 cell for underwear & briefs, a 7 cell for bras, and a 24 cell for socks.
---
SimpleHouseware Crystal Clear Over The Door Hanging Shoe Organizer
Price: $7.97
This hanging organizer comes with 24 clear pockets and hangs on standard door or closet rods, no hardware needed. It not only organizes shoes, but protects shoes or items from dust and damage. Great for organizing shoes, kids toy, beauty accessories, pantry staples and so MUCH more.
---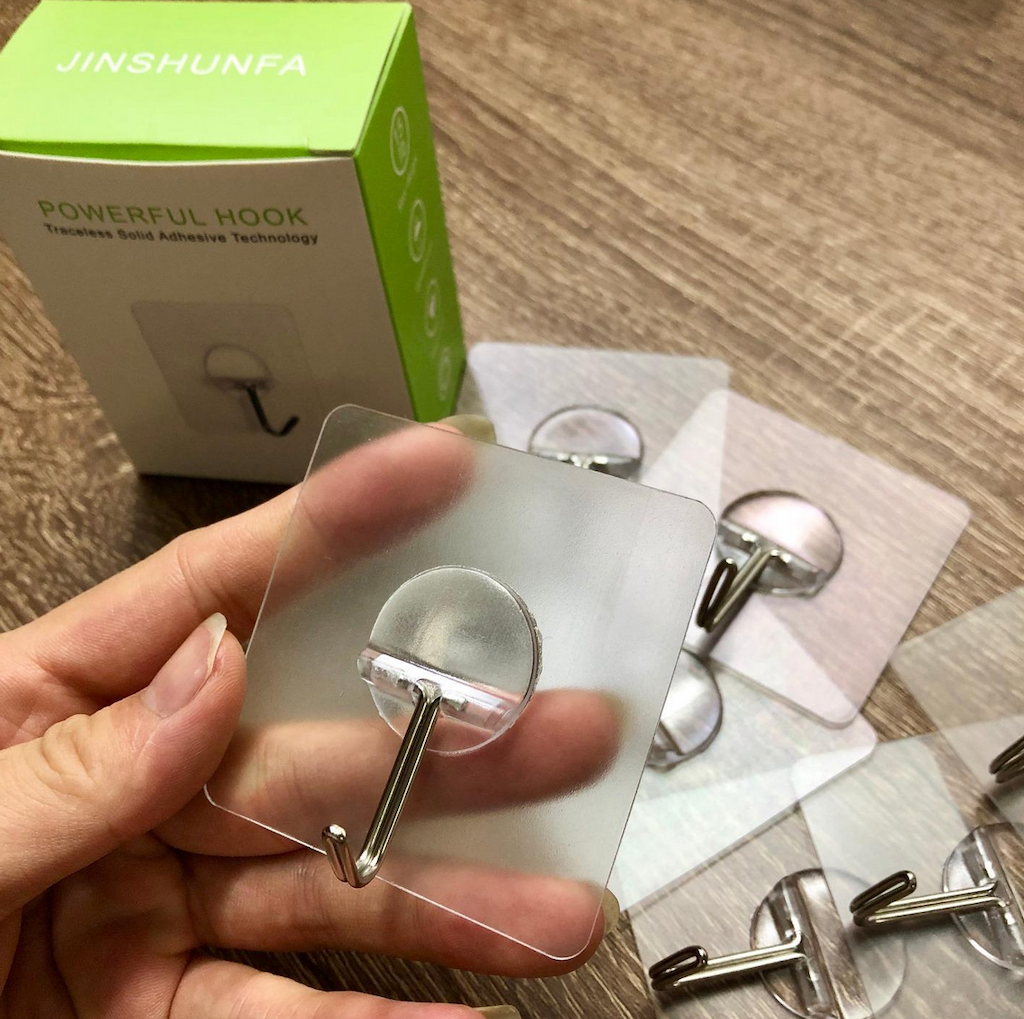 These hooks have a unique transparent design. They are easy to paste on any smooth surface and won't damage your walls, no need to use nails and a drill. They can be widely used on a variety of surfaces including wood, tile, ceramic, metal, and more.
---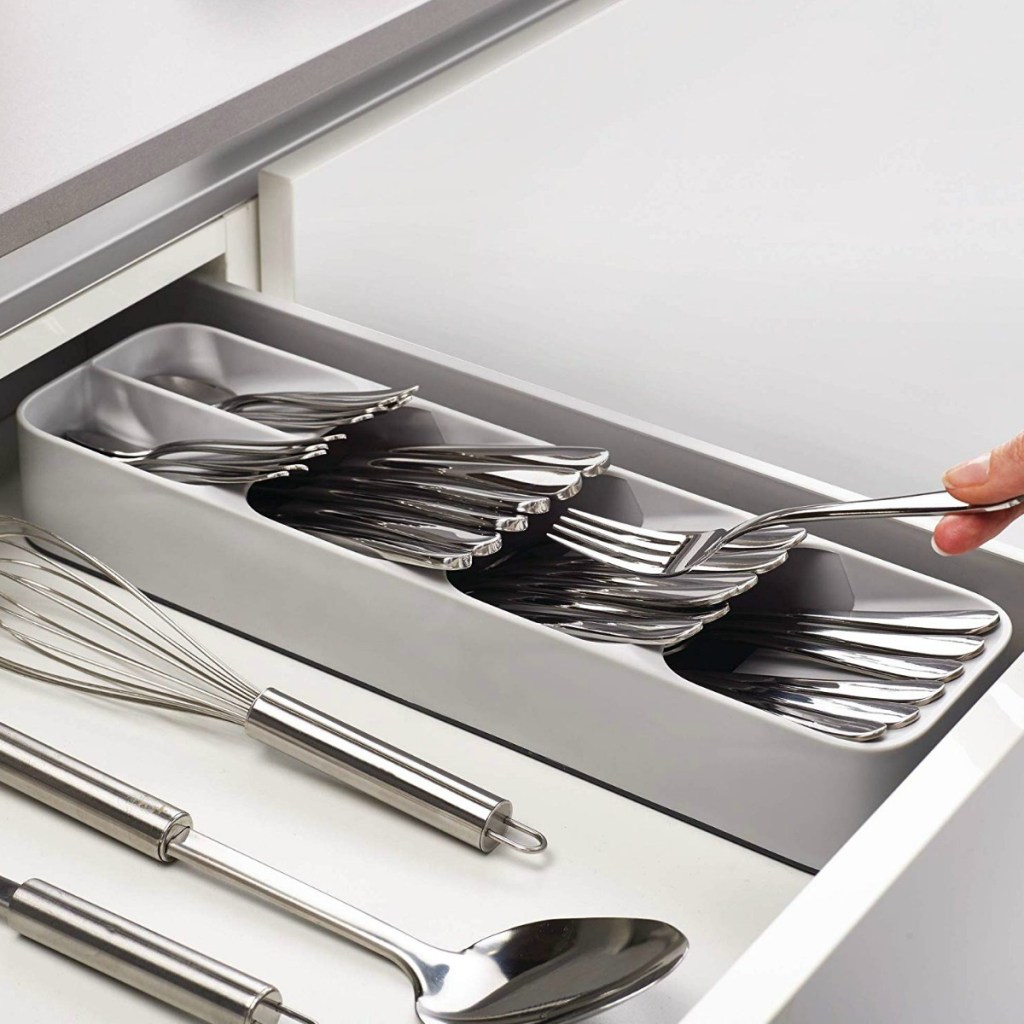 Joseph Joseph DrawerStore Kitchen Drawer Organizer Tray
Price: $8.66
This unique design creates more space in your drawer! It features individually stacked compartments for different cutlery and has cutlery icons for easy identification. It's suitable for drawers with a minimum height of 3.25 inches.
---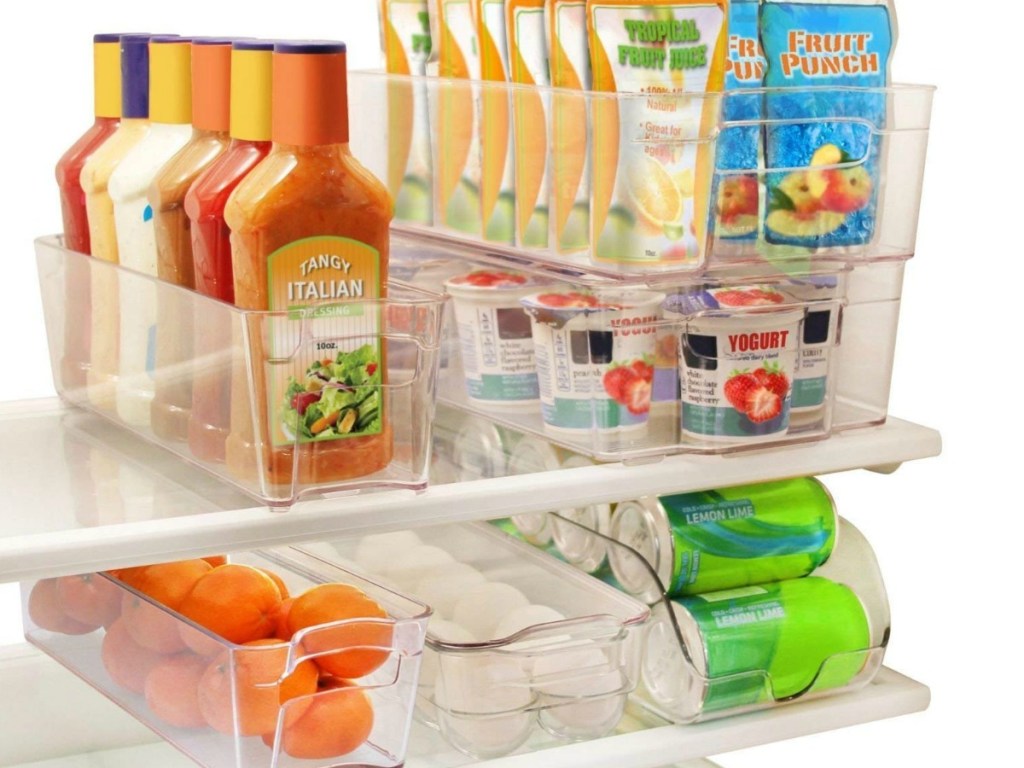 Greenco Refrigerator and Freezer Stackable Storage Organizer Bins
Made of durable high quality shatter proof BPA free chlorine free plastic, these versatile organizing storage bins are great for everyday use and ideal to maximize storage space in your fridge, freezer, pantry shelves, kitchen cabinets, closets etc. This set includes 6 storage bins – great for storing meat, fish, fruits, vegetables, condiments and more.
---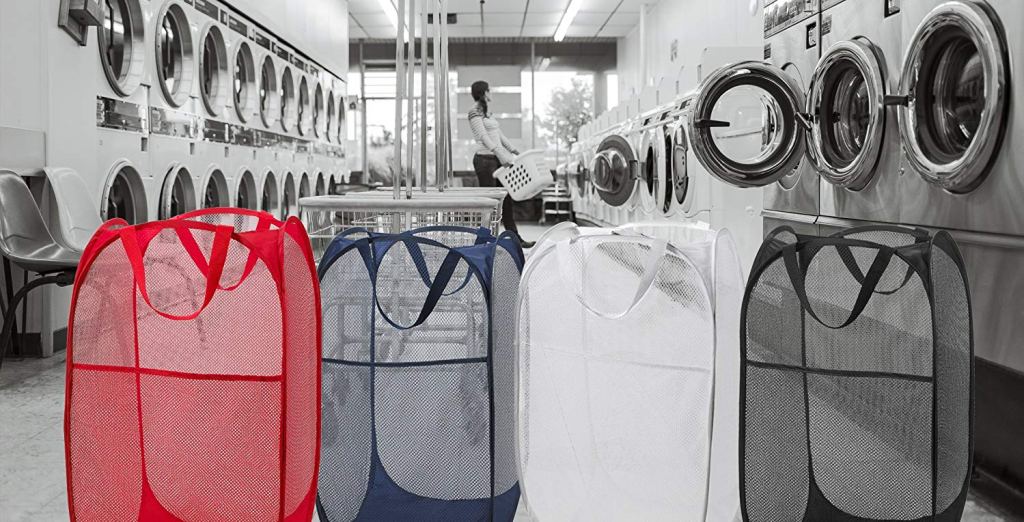 Price for two: $11.99
Price for one: $6.99
Great for home and travel, use these as a pop-up laundry hamper, toy basket or fold it flat for easy packing when on the go. It features a durable mesh material that allows air to circulate in order to eliminate moisture and odors and you can store it flat by twisting the flexible lightweight frame.
---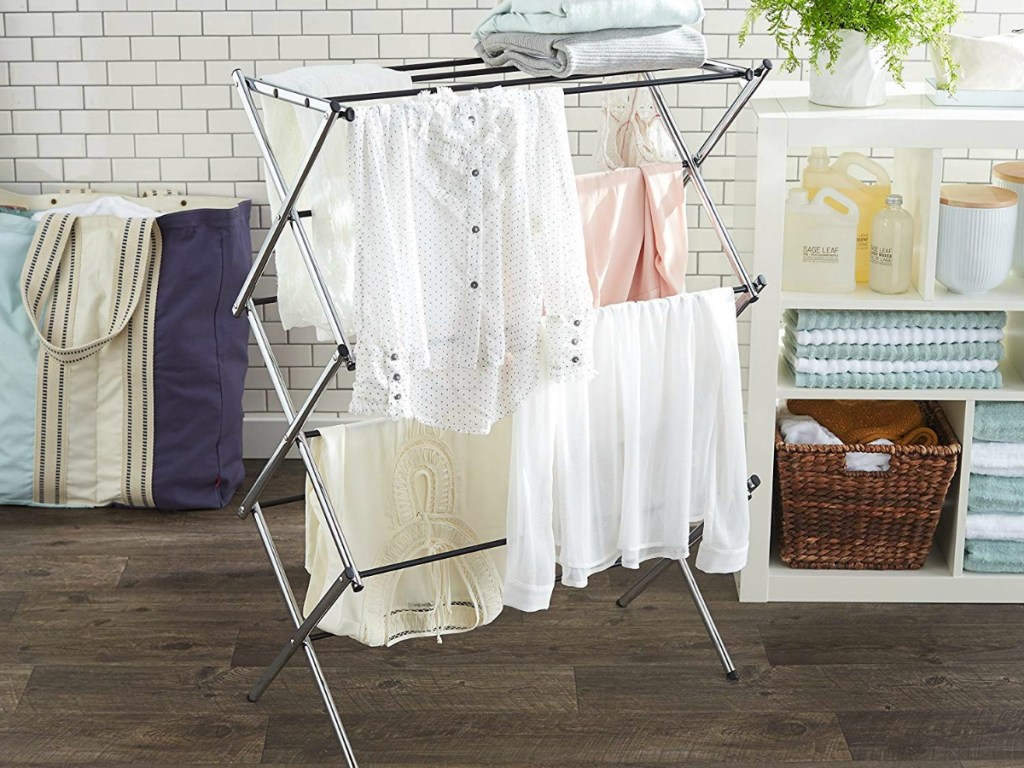 AmazonBasics Foldable Clothes Drying Laundry Rack
This rack is made of durable and lightweight steel that is easy to move from room to room. It has an accordion design to fold flat for compact storage and the chrome surface protects against rust and mildew. This rack is great for hanging clothes or pool towels & swimwear by the pool.
---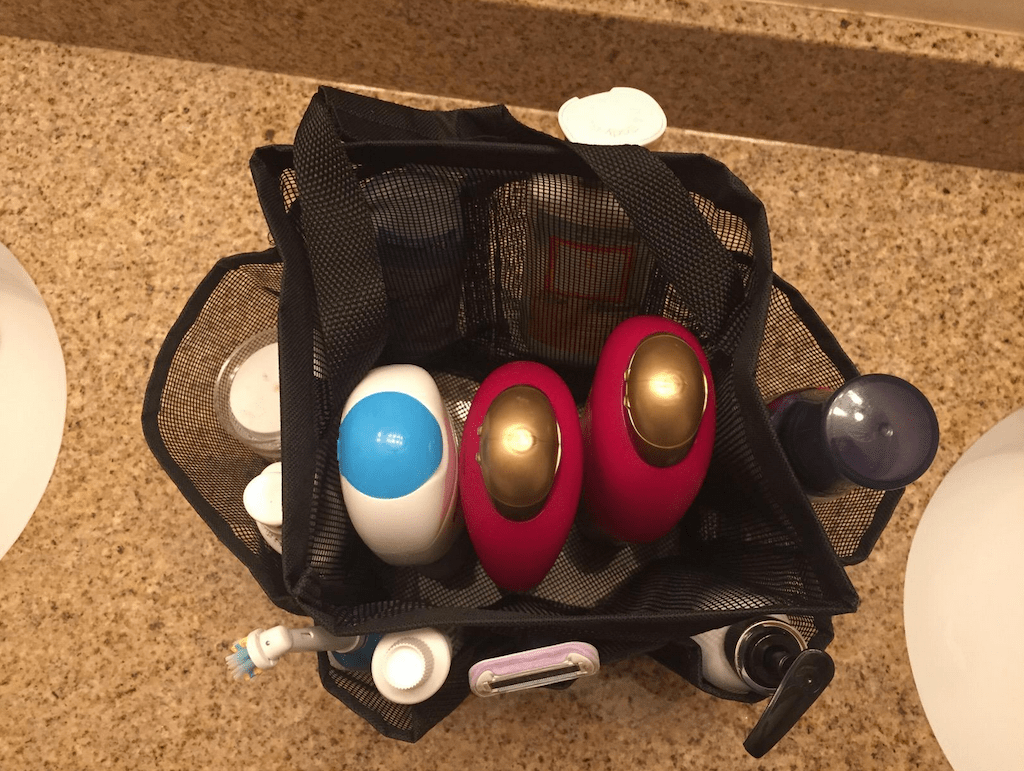 This shower bag is made of tough and versatile mesh and is equipped with a handle which can be used to hang the tote on pegs or hooks. It has eight outer compartments and a large one in the center to keep everything you need easily accessible including shampoo, conditioner, soap, razors, toothbrush, combs, and more.
---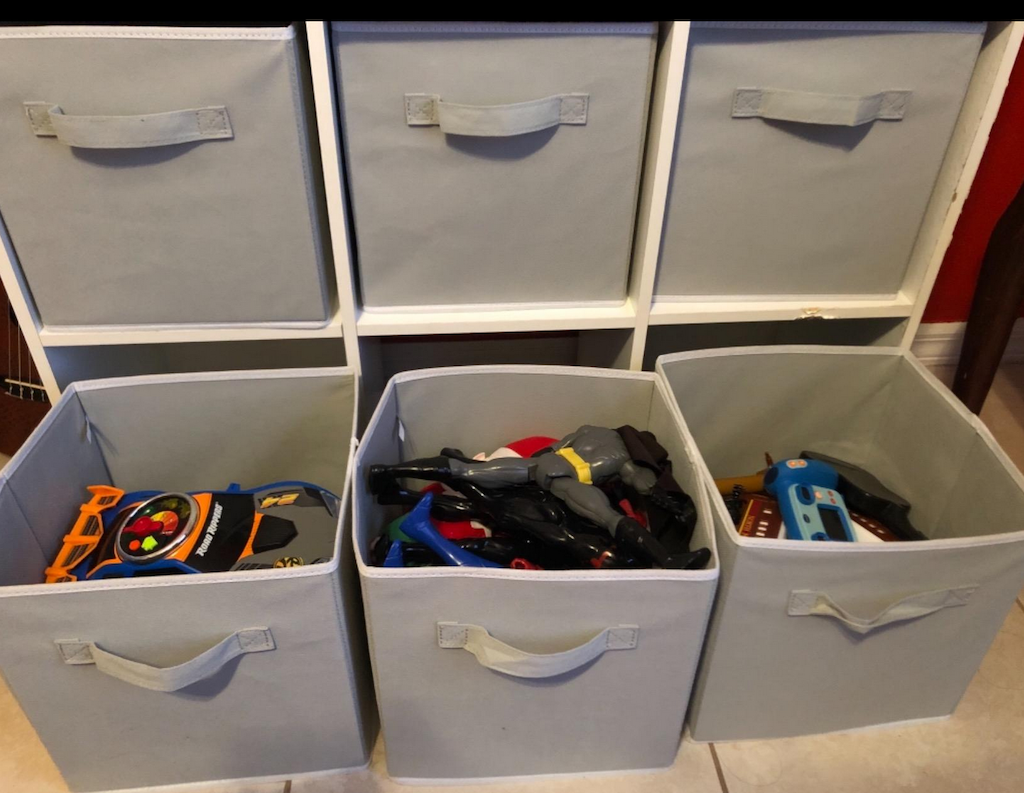 SimpleHouseware Foldable Cloth Storage Cube Basket Bins Organizer, 6-Pack
These collapsible bins help save on space when not in use and have five heavy cardboards that support each side for every bin. This comes with SIX bins that are lightweight and sturdy – perfect for organization!