Appliance Shopping? Consumer Reports Just Released an Appliance Reliability Rankings Chart
Who makes the most reliable appliances? Read on!

Are you shopping for appliances and wondering how those makes and models rank? While you can usually phone a friend, ask your neighbors, or simply trust the salesperson at the store to tell you how reliable one brand may be over another, nothing beats real-world facts and data.
Consumer Reports has done all the research for you with their first-ever Appliance Brand Reliability Rankings! 🙌🏻
You do need a subscription to access the data. Just head over here where you can choose from Monthly, Annual or All Access memberships for as low as $7.95 per month.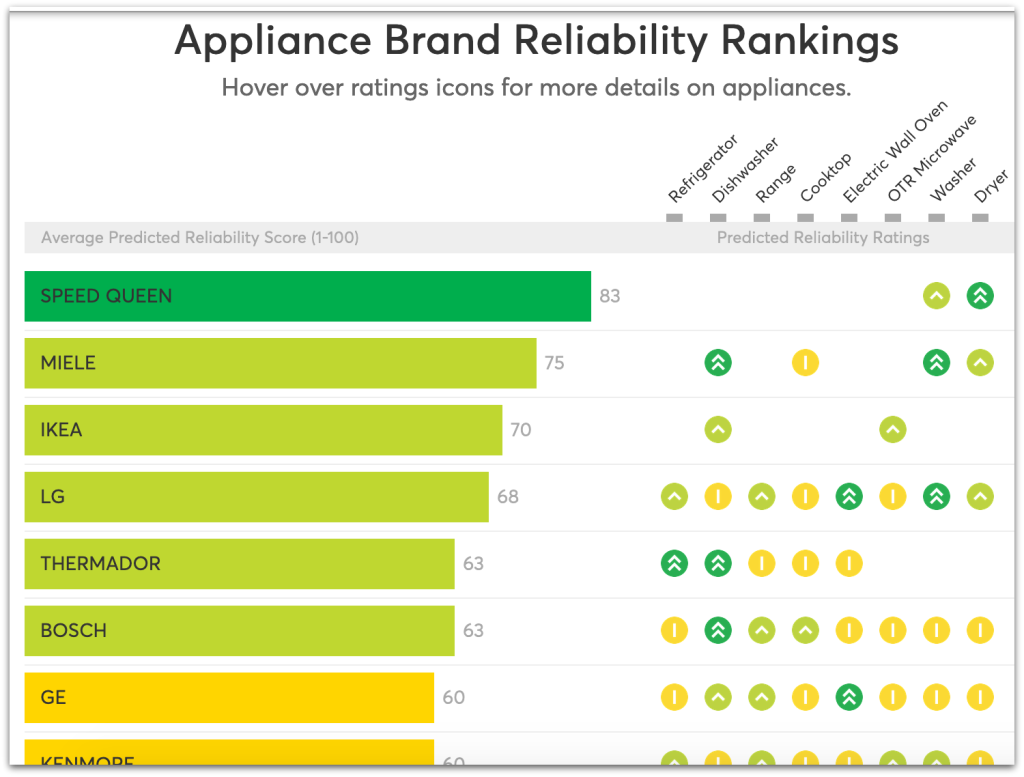 In their appliance ranking chart, you can see at a glance how reliable one brand is relative to another across multiple appliances with their intuitive color ranking system (key below). You can even mouse over the chart to see the difference in reliability between types of appliances.
Red = Poor
Orange = Fair
Yellow = Good
Lime green = Very good
Dark green = Excellent
And, they compiled a lot of data! The results are based on data collected from CR members on over 381,000 kitchen and laundry appliances purchased between 2008 and 2018. They only include brands for which they have sufficient data in at least two categories of major appliances.
If you're shopping for a new appliance, be sure to check out this chart from Consumer Reports!
Do you agree or disagree with their rankings?
---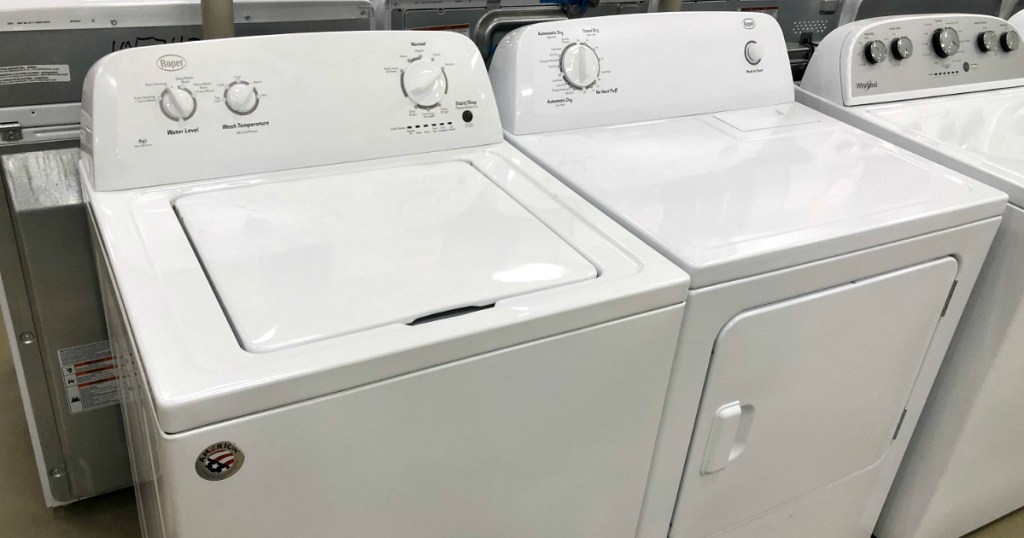 Here are a few appliance debates to chime in on!