Relax in Your Own Backyard with This 7-Piece Outdoor Sectional Set (AND It's $324 Off!)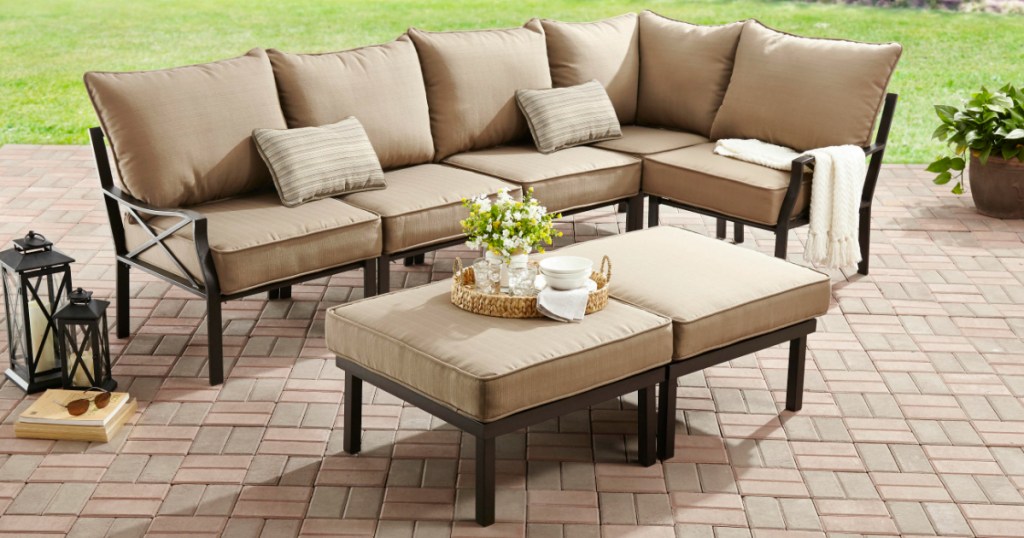 Entertain & relax in your own backyard!

Looking for a durable, attractive, and practical outdoor patio furniture set? This Mainstays Sandhill 7-Piece Outdoor Sectional Set will make your patio a wonderful place to entertain or relax in.
And guess what? This Mainstays Outdoor Sectional Set is currently on clearance at Walmart.com for only $375 delivered to your door (regularly $699) – available in brown or blue!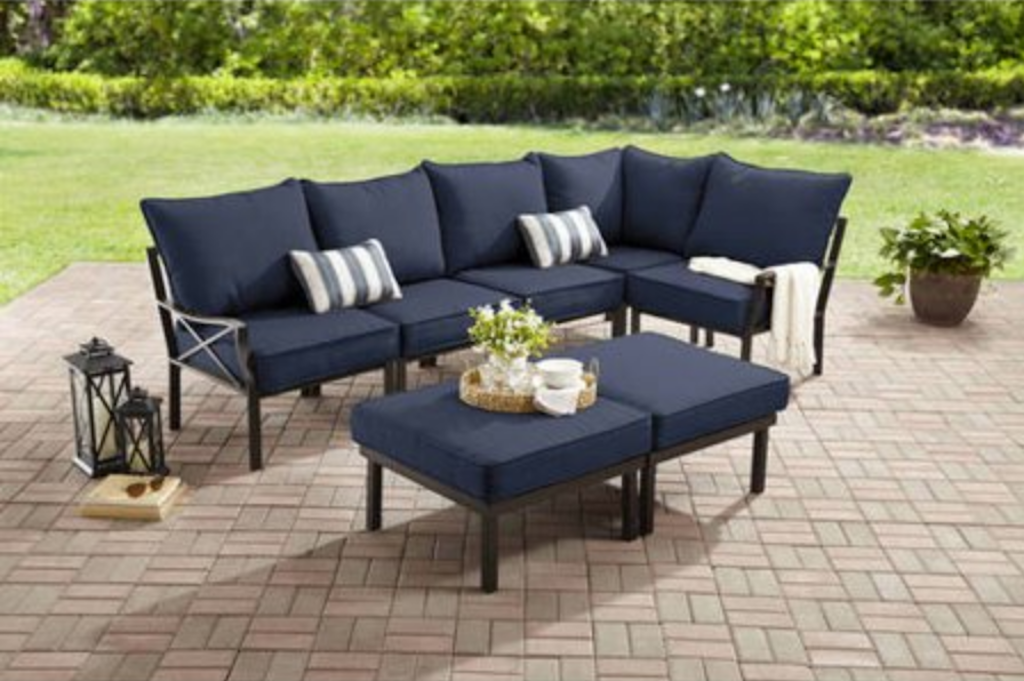 This set includes two cushioned chairs and two ottomans, a cushioned love seat, and an L-style sofa chair that will easily seat five people comfortably. Plus, if you need a place to put drinks or food, the ottomans can convert to tables by simply removing the cushions. Even better, the cushion fabric is made to sustain freezing, and is mildew and stain-resistant so it's easy to care for!
On the fence? Check out a few customer reviews:
---
"This set is so comfortable and it was very simple to put together. It has a very classy look and each piece can be separated and re-arranged. It comes with many different seating arrangement options – just detach the pieces with the easy to use latches, reconfigure seating, and reattach the latches. Can also be used as all single pieces!"
---
"We have a very nice outdoor living area and were looking for furniture. The cost of most sectionals is $2,000+, so I was very pleased with the cost of this product. It is stylish and easy to create different looks for various patio sizes."
---
"We absolutely love this set. We researched soooo many sets. We originally wanted a 4-piece loveseat/chair set but most do not come the ottomans for the chairs, or at least at the price we wanted to pay. We want to have a TV outside so we really wanted something comfy that we can lounge on. Our friends have had this set for over a year and use it constantly so we knew it held up well."
---
Outdoor Patio Furniture That Looks Just Like Restoration Hardware But Costs Less!