Score Up to 75% Off Popular Kitchen & Home Brands at Rue La La (Joseph Joseph, Breville, & More)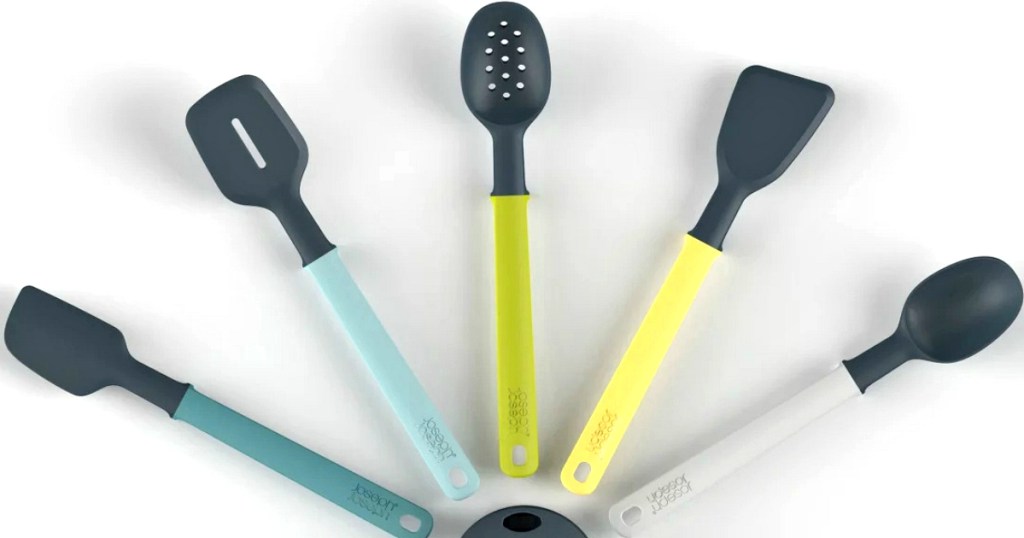 Through July 4th at 11AM, Rue La La is having a Big Home Sale and offering up to 75% off select home items, including popular brands like Breville, BergHOFF, Joseph Joseph, and more!
Keep in mind that you'll need to pay $9.95 in shipping costs for your first order but after that, you'll score FREE standard shipping for 30 days! To get the biggest bang for your buck, you may want to purchase just one item and then go back and buy other items you're interested since they'll ship FREE!

Here are a few best-of-web kitchen deals from Rue La La…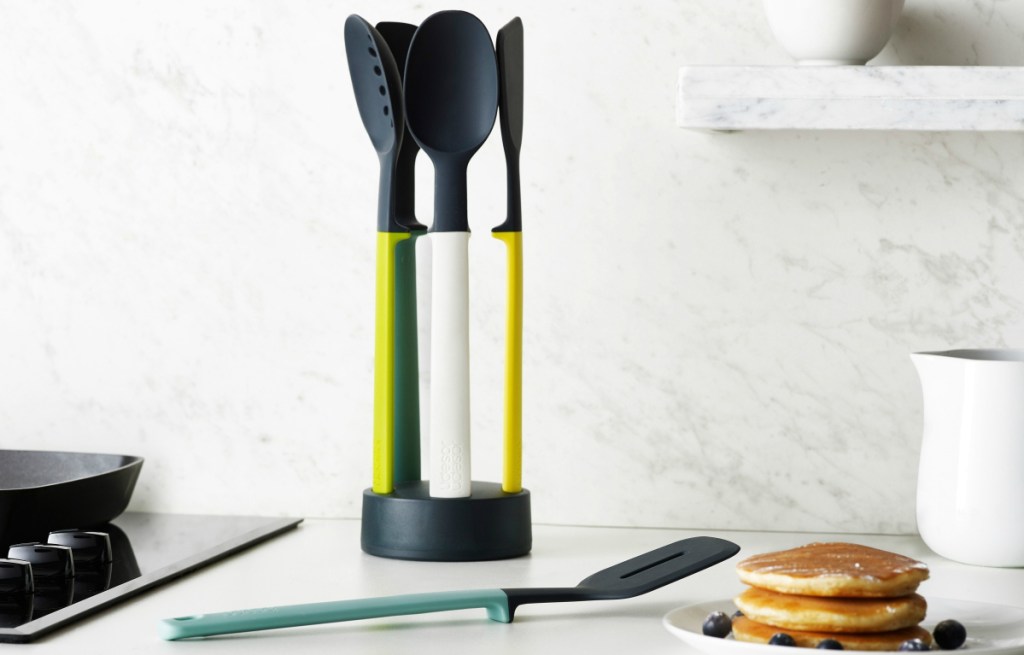 Joseph Joseph Elevate Silicone 5pc Kitchen Tool Set
Regular price: $50
Sale price: $19.99
🏷 Discount: 60% off
The Elevate Silicone 5-piece utensil set is made up of 5 essential kitchen tools and comes with an ultra-compact storage stand. The unique design of the stand ensures maximum space saving on your worktop and the tools feature the Elevate technology, which is designed to reduce mess on your surfaces.
---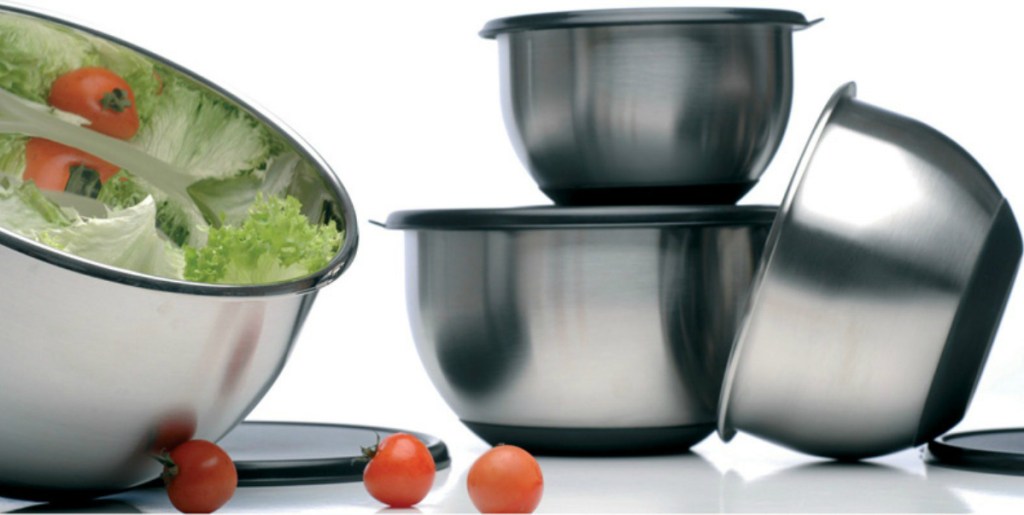 BergHOFF "Geminis" 4pc Mixing Bowl Set
Regular price: $250
Sale price: $84.99
🏷 Discount: 66% off
This 8 Pieces set is not only beautiful but extremely handy. You can whip up fresh whip cream, or cake batter and put the lid on to come back to it later. Pop the lid on and your good to go!
Set Includes: 4 Bowls – 1.6qt mixing bowl with lid, 2.1 Qt mixing bowl with lid, 3.1 Qt mixing bowl with lid, and 4.8 Qt mixing bowl with lid.
---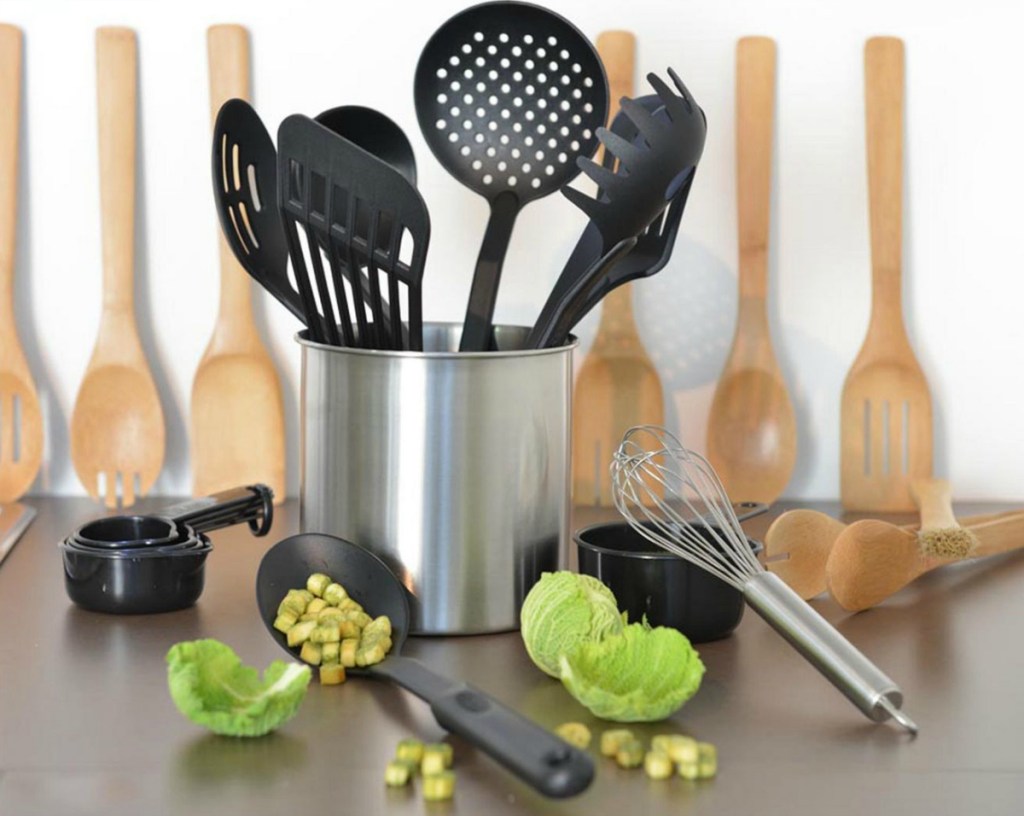 BergHOFF Studio 23pc Tub of Tools
Regular price: $100
Sale price: $44.99
🏷 Discount: 55% off
Perfect for master chefs–and those still trying to figure out the cooking thing–this 23-piece BergHOFF kitchen tool set prepares you for any meal venture. These kitchen necessities are made from bamboo, nylon, or stainless steel, and vary from slotted spoons to cake servers and tongs to measuring cups.

---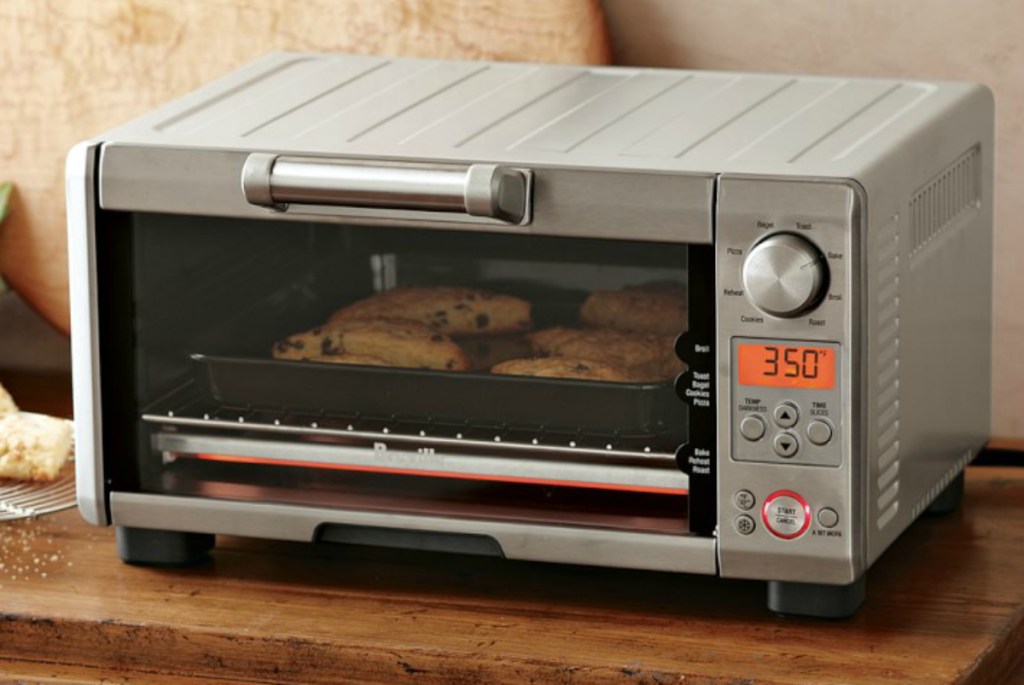 Regular price: $219.99
Sale price: $142.99
🏷 Discount: 35% off
The Breville Mini Smart Oven with Element IQ is an affordable smart oven for the cook who desires a countertop oven that bakes the perfect pizza, delicious cookies, and toasts evenly. Includes 8 cooking functions to guide you to perfection: Bagel, Toast, Bake, Broil, Pizza, Roast, Cookies, and Reheat.
---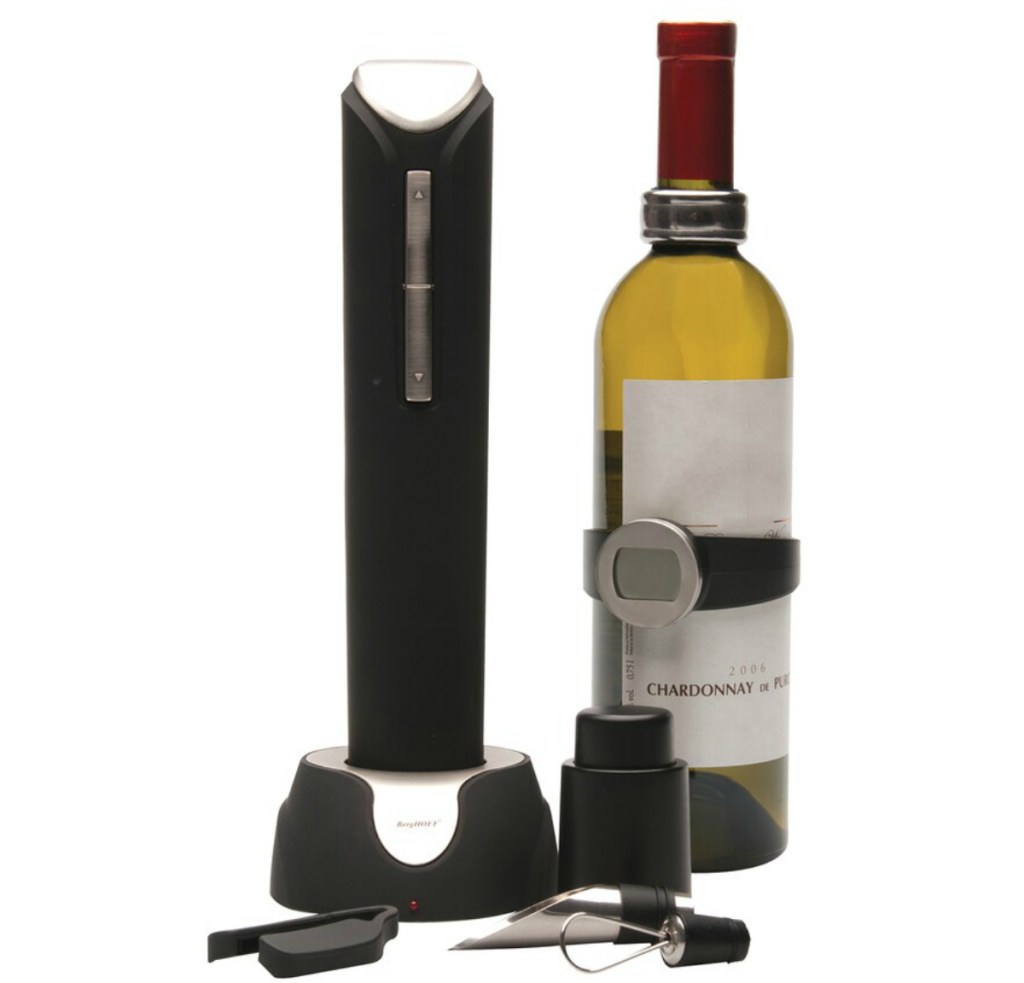 Regular price: $200
Sale price: $49.99
🏷 Discount: 75% off
Need a gift idea? The 8-piece Wine Gift Set comes with a complete range of tools to allow you to fully enjoy drinking a selected bottle of wine. Set Includes: Wine Opener, Adaptor, Charging Station, Wine Vacuum Pump, Foil Cutter, Wine Pourer, Wine Thermometer, and Wine Collar.
---