Costco Offering $20 Instant Savings on this Highly Rated OXO Stackable Container Set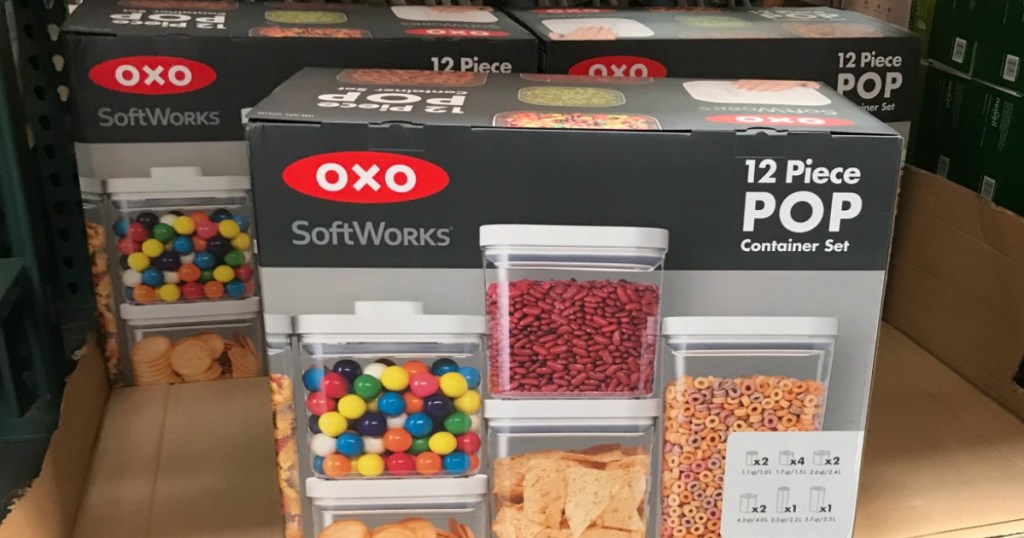 Calling all Costco shoppers!
We love Costco for SO many things, including their luxurious bath towels, and because they often offer instant savings discounts on various home products!
Through July 28th or while supplies last, head to Costco where this highly rated OXO SoftWorks 12-Piece POP Container Set is on sale for only $59.99 (regularly $79.99) after the instant savings automatically applied at checkout! That's $20 off! Keep in mind that this low price is available in-club only as the online price is $64.99 – still on sale, but not as low.
Stackable and space-efficient!
POP Containers are designed for modular use so you can organize in any number of height combinations to fit your countertop and pantry area. Use the push-button mechanism to create an airtight seal. The silicone gasket is dishwasher safe, but you'll need to hand wash the other parts.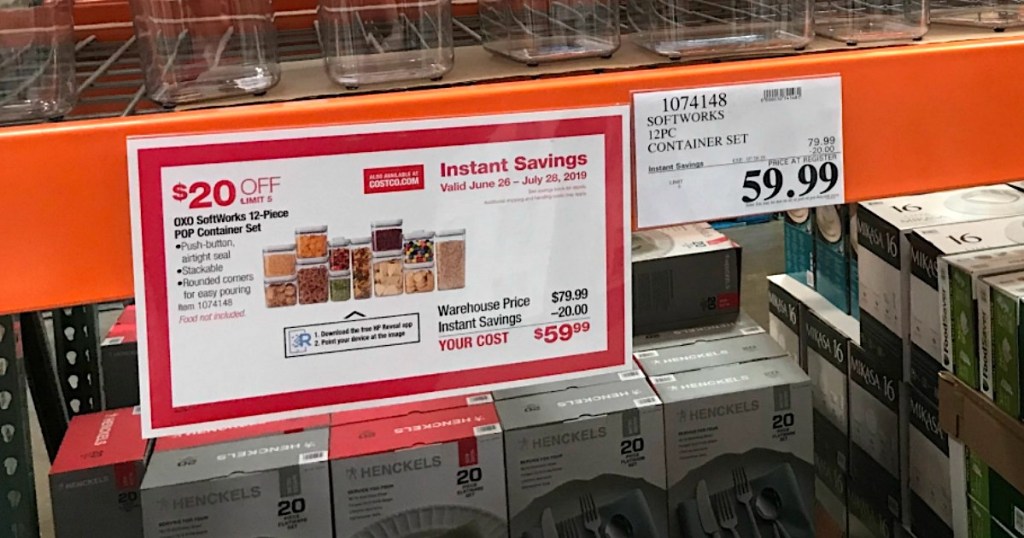 OXO SoftWorks 12-Piece POP Container Set
Regular price: $79.99
Sale price: $59.99 (after automatic instant savings)
Discount: 25% off
* This 12-piece set is going for over $100 on Amazon!
---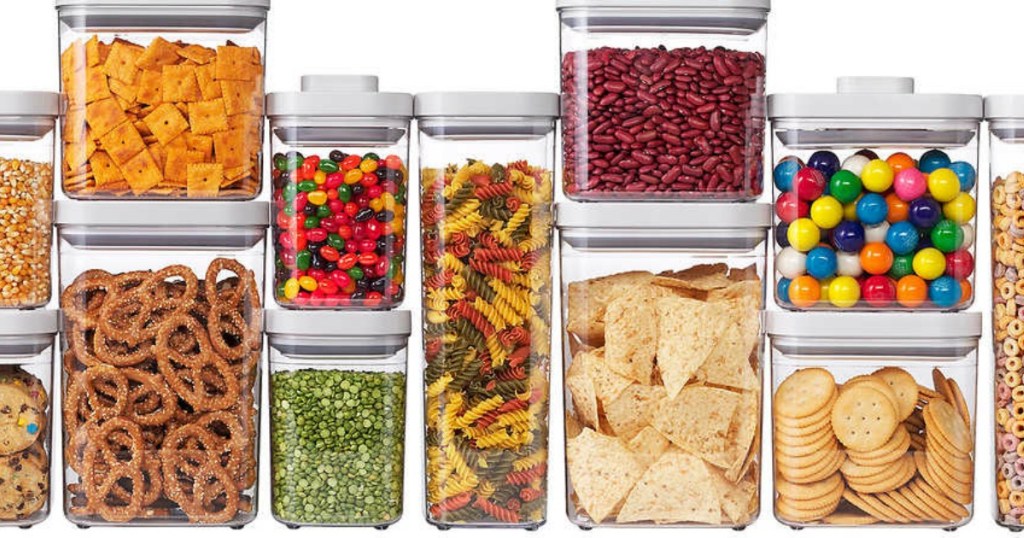 On the fence?! Be sure to check out the MANY 5-star reviews. Here's just one:
This is exactly what I was searching for (square/rectangular, seals completely, airtight, CLEAR, wide variety of sizes). It seemed like a lot of money, but comparing at other online retailers, this is the best price and the best value. I wish I could post a photo, because my pantry now looks VERY clean and organized and I can find everything. These are solidly made and the airtight button seal works well. The only issue I had initially was trying to overfill them, and the recessed portion of the lid would not seal properly. (The seal snugs down into the interior of the canister, so you must leave adequate headroom). I live in a hot climate, so pantry pests are a constant concern. These canisters help immensely with that management; minimal edges, lips, corners where debris is likely to hide, attracting miller moths, ants, etc.
---
Can You Really Clean Your Dishwasher with Kool-Aid? Here's What Happened When We Tried!