This Scratch The World Travel Map Deal Makes a Neat Art Piece (AND, It's On Sale!)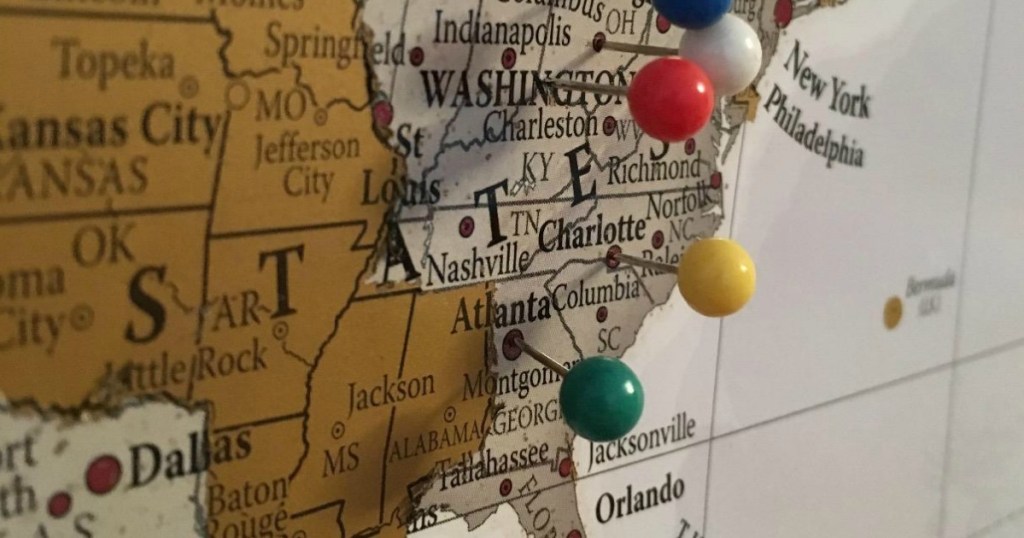 Calling those of you who love to travel! ✈️
How cool is this highly rated Scratch The World Travel Map?! This awesome travel map measures 33″ x 23″ and allows you to scratch off world destinations as you visit to reveal a colorful map underneath. It features countries, cities, and even has hill shading with state outlines on both the scratch coating and the mapping underneath.
Frame this map for an awesome focal point in any room! This map is definitely a conversation starter and makes great wall decor. Choose your favorite frame and have fun with this interactive work of art.
We've even got on Amazon deal!
Head on over to Amazon.com where you'll find this Scratch The World Travel Map on sale for just $29.99 (regularly $35.95). Even sweeter, if you're an Amazon Prime member, you can clip the 25% off coupon and score free shipping, making it just $22.49 shipped!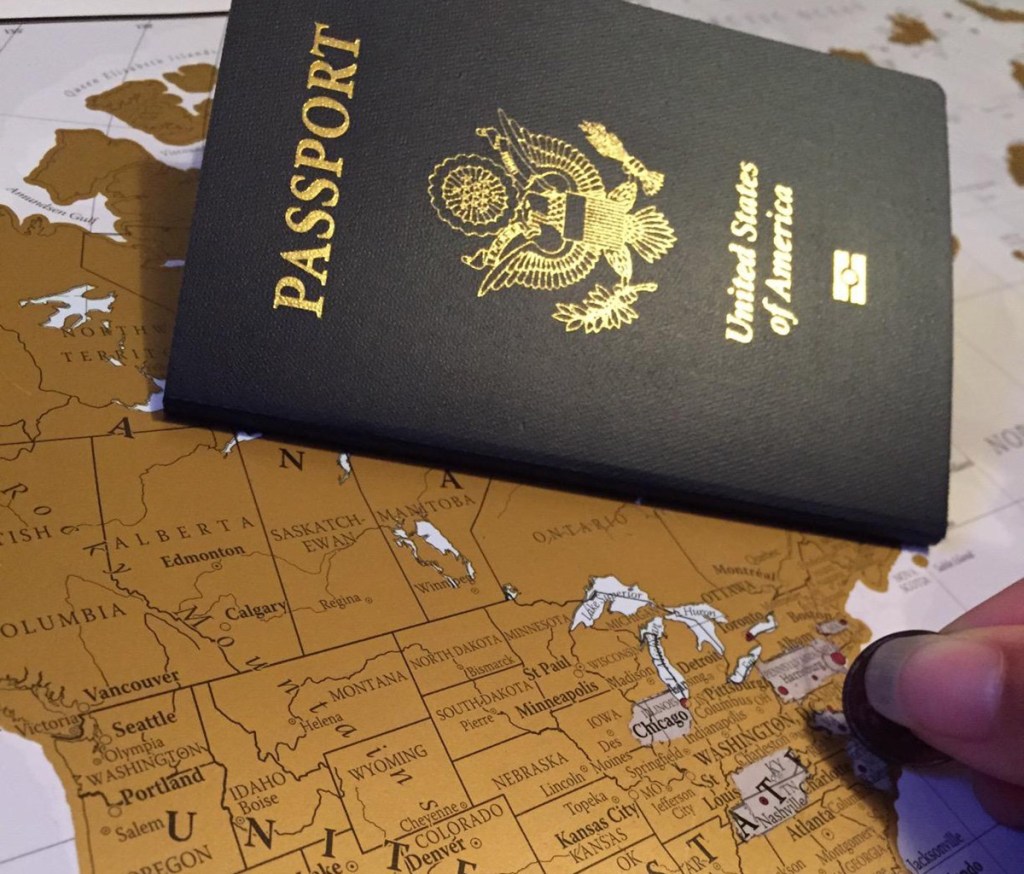 This map is perfect for teaching your kiddos about geography and would make a great gift for any travel fans or would look great on your office wall! Your map will be rolled in a tube for crease-free delivery that is ready for display.
Maps International Scratch The World Travel Map
Regular price: $35.95
Sale price: $29.99
Amazon Prime price: $22.49 shipped
Discount: 37% off
---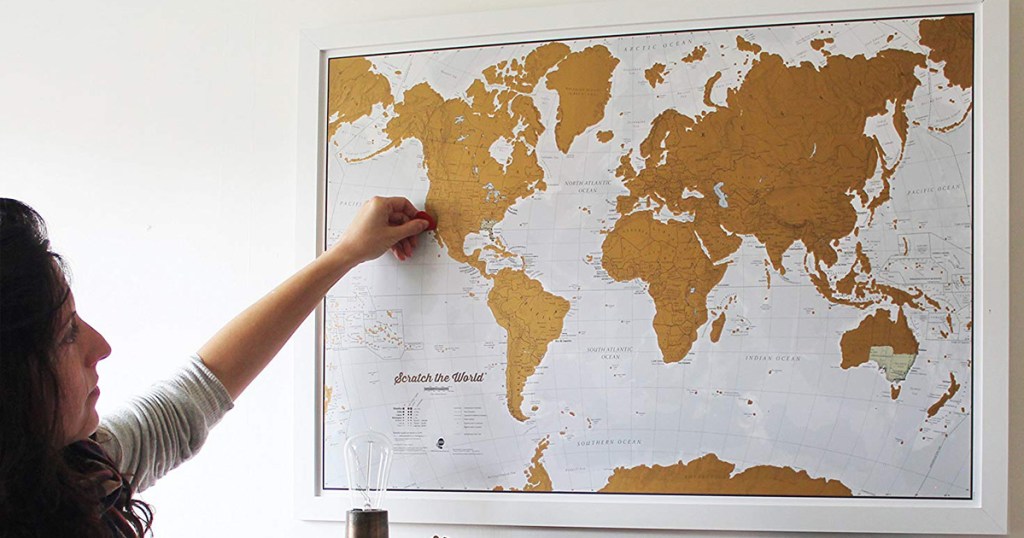 On the fence? Check out these reviews…
"I was impressed with the quality of the map. The big deal for me was this is a proper world map, it's pretty well detailed and has quite a lot of information compared to the others I looked at. There are a lot of cities on the map plus it shows all the US states outline on the top layer and underneath. Extra detail like hill shading makes it quite a grown-up map."
---
"I gave this as a gift to a traveler. He really liked the way it is and when I informed him that you scratch off all the countries he visited, he was so surprised. I put it in a poster frame that I bought at Walmart. Nice idea for someone who travels."
---
"I totally love this map! I've been lucky enough to travel around quite a bit in my time, and one of my friends told me about these novelty scratch maps that are getting more and more popular. I've been looking for a scratch map that would be a perfect way to document my journeys and this one was great! It was delivered in a strong cardboard tube, and it was really easy to get out. It even had a protective tissue lining so the scratch foil wasn't affected by the delivery."
---