This Highly Rated Weighted Blanket is a Best-Seller on Amazon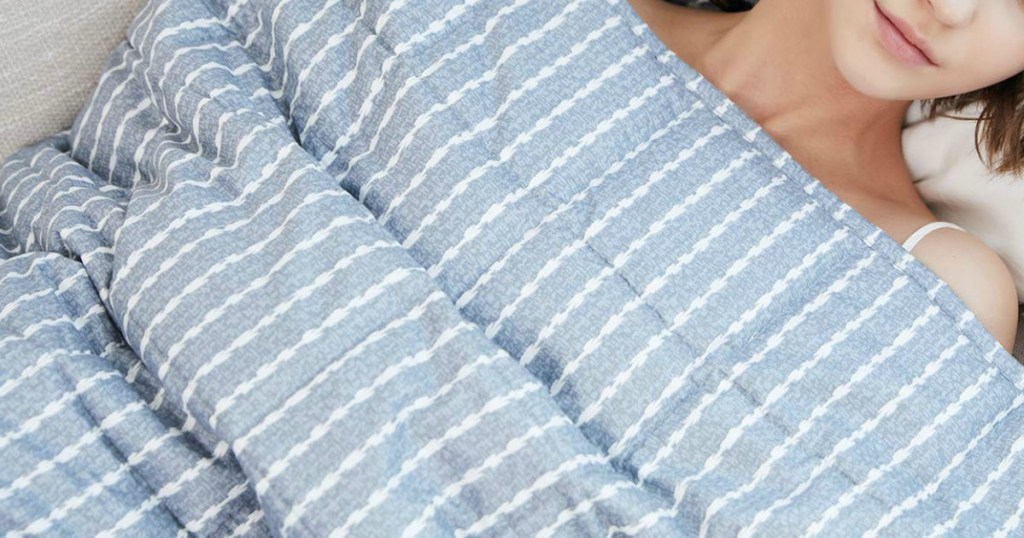 Tired from a bad night's sleep?
We sure do love weighted blankets! Their sleep-inducing and calming effects are hard to beat – plus, they are safe & effective for kids and adults alike! If you're in the market for one of these awesome blankets, consider this #1 best-selling and highly rated YnM Weighted Blanket deal on Amazon.com.
It is available in 13 different sizes and weights, so there's a perfect match for everyone… and these weighted blankets starts at under $50! Plus, it has an average of 4.4-stars with over 3,500 reviews! WOAH!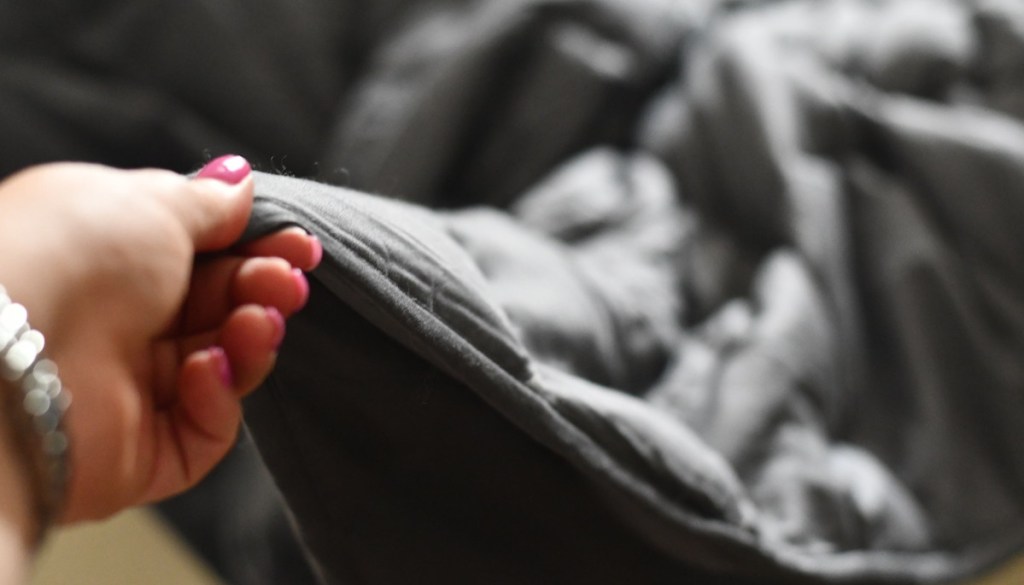 Why do you need a weighted blanket?
A weighted blanket is a calming tool providing pressure and sensory input for individuals with autism and sleep disorders, but it also works to provide comfort for anxiety and stress. The pressure of the blanket provides proprioceptive input (sensations from joints, muscles, and connective tissues that underlie body awareness) to the brain and releases a hormone called serotonin which is a calming chemical in the body.
These blankets essentially make you feel as if you're being held or hugged by somebody when you sleep. Similar to an X-ray protection blanket that the dentist places on you during a dental exam, the weighted blanket molds to your body and acts as a deep pressure therapy to soothe the nervous system.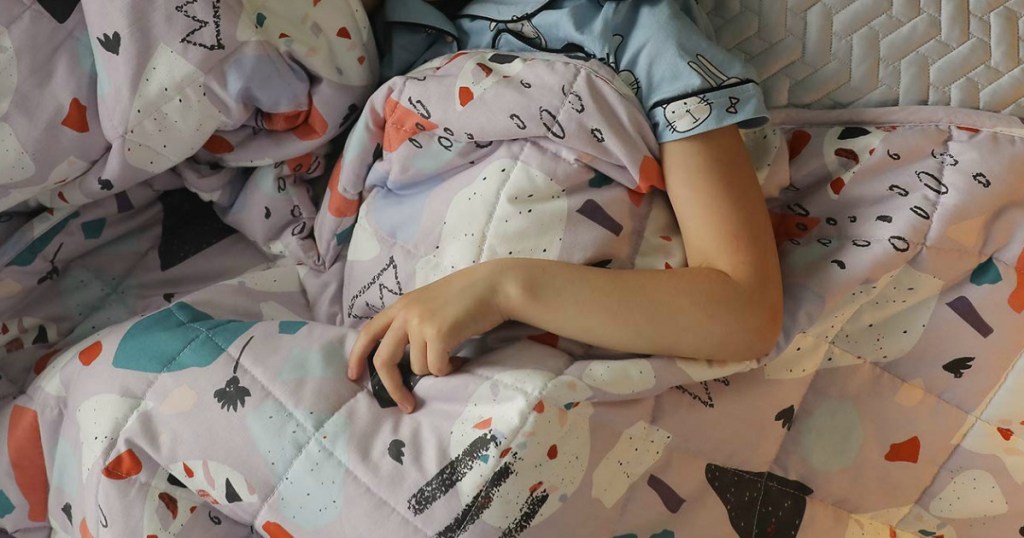 On the fence? Check out some of these reviews…
I'd read the great reviews for this and was hopeful it would help increase sleep time and comfort, and wow! Before I received this weighted blanket, according to my Fitbit, I was averaging about 4.5 hours of sleep per night due to pain. My first night with this blanket and I slept over 7 hours!! Same for my second night. This is so comfortable and comforting. I'm recommending this to everyone I know!
---
I never write reviews but thought I should after buying two of these blankets! I haven't slept through the night for almost 6 years, thanks to a difficult pregnancy and baby. It trained my body to only sleep a couple hours at a time. I tried everything, and am shocked that a weighted blanket worked so magically! From restless legs, insomnia, anxiety, it is an instant fix! I have it draped over me while I write this and it feels amazing!
---
---