Bath & Body Works Fall Candle Scents Are Here (Pumpkin, Pumpkin, Pumpkin, Pumpkin…)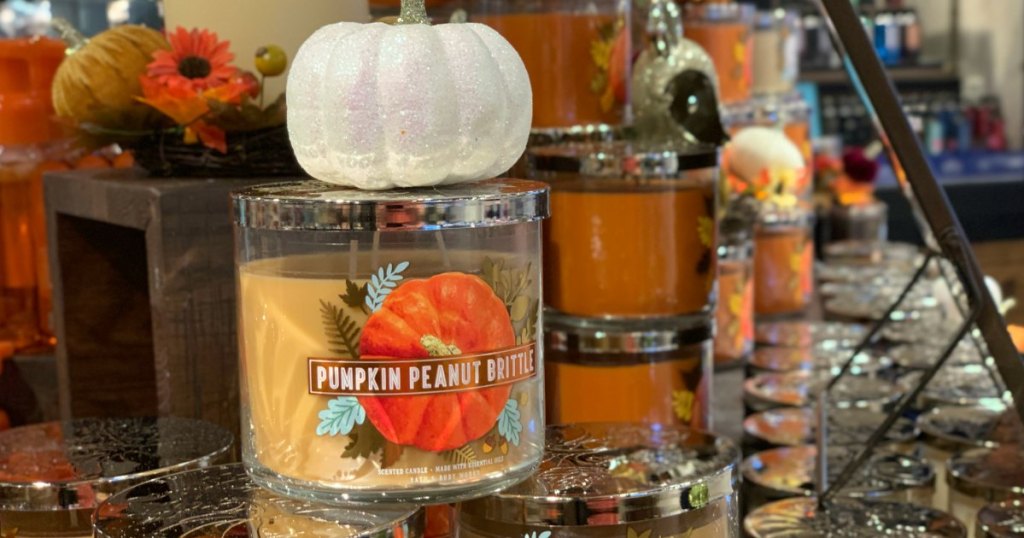 It's pumpkin time!
If you're ready for fall 🙋🏼‍♀️, head to Bath & Body Works where their 2019 fall candle scents are in stock! This year's collection includes Pumpkin Cupcake, Pumpkin Peanut Brittle, Warm Apple Pie, and more! These candles are currently on sale for $10 off, and they'll likely go on sale even further in the near future.
Here are a few of our fave fall scents…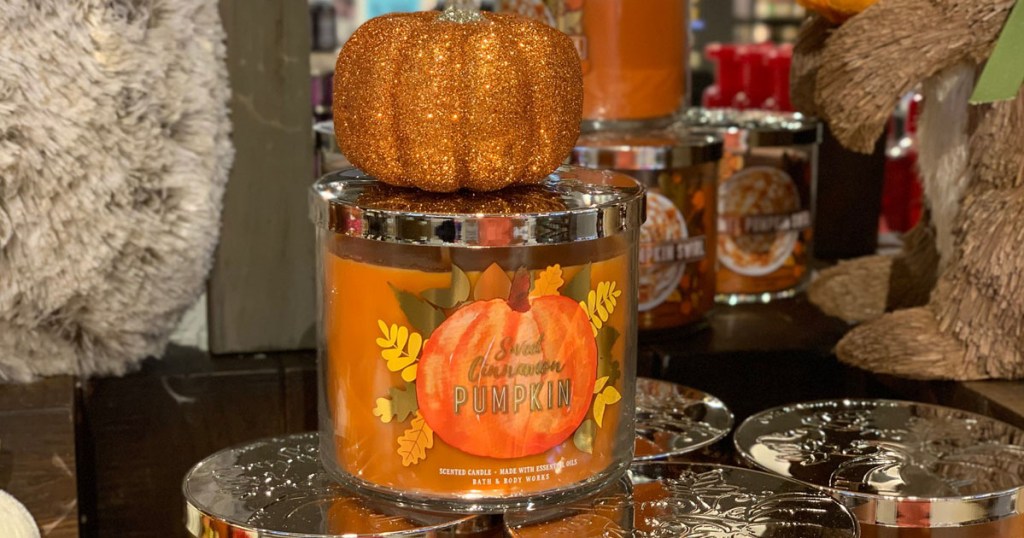 Get ready for your home to smell like a fresh-baked pumpkin pie, without spending hours in the kitchen!
---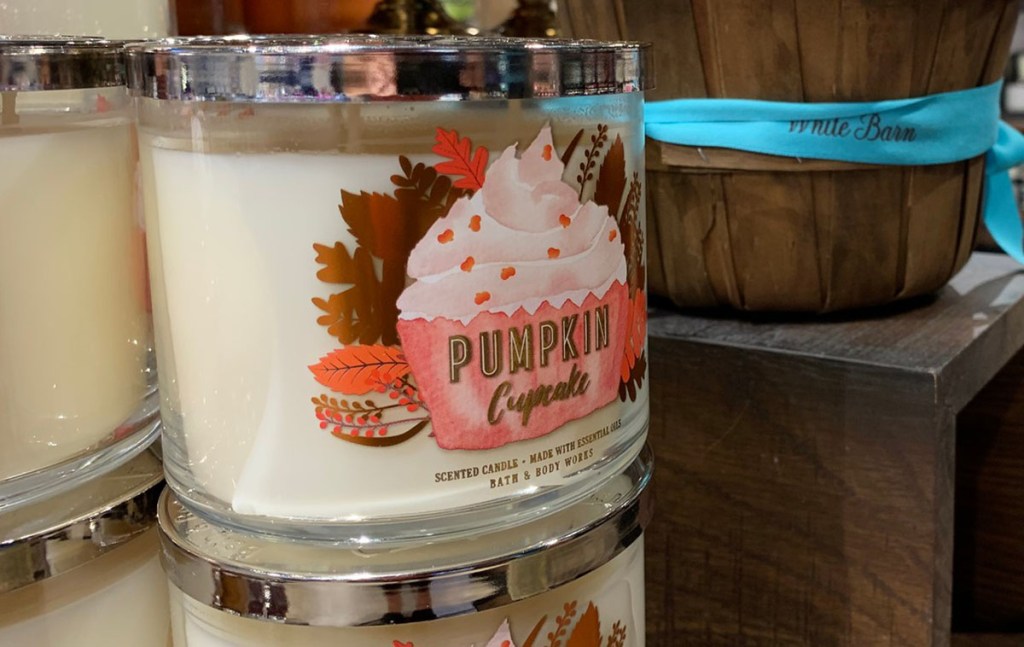 You'll feel like it's your birthday every day when you burn this pumpkin cupcake candle. It's the best of both worlds – pumpkin pie and cupcakes all in one delicious candle!
---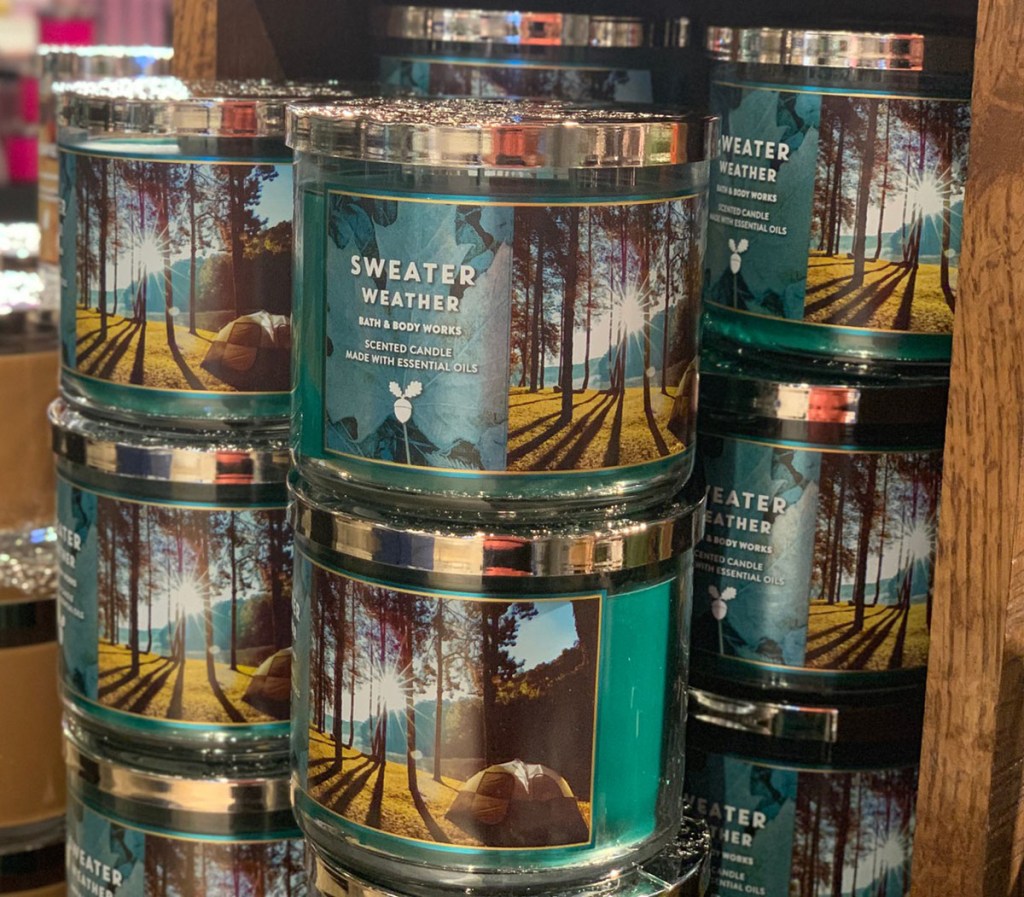 This was one of my favorite scents last year so I'm happy to see it has returned! It's sorta nutty and woodsy without being overpowering!
---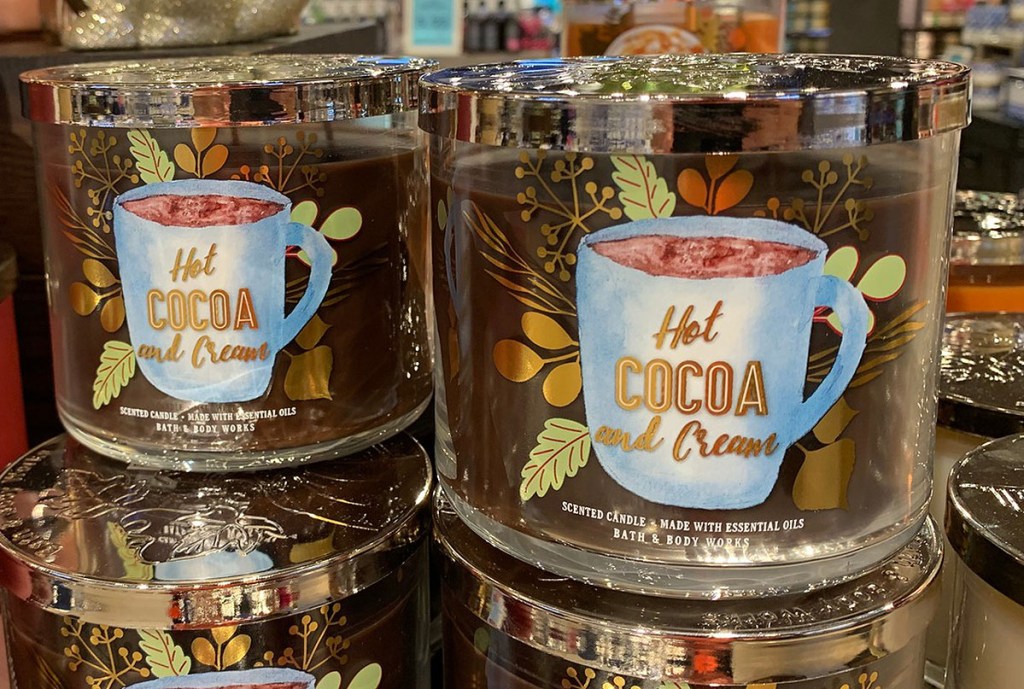 This candle has a chocolatey scent with hints of vanilla that make this one of my favorite morning go-to candles!
---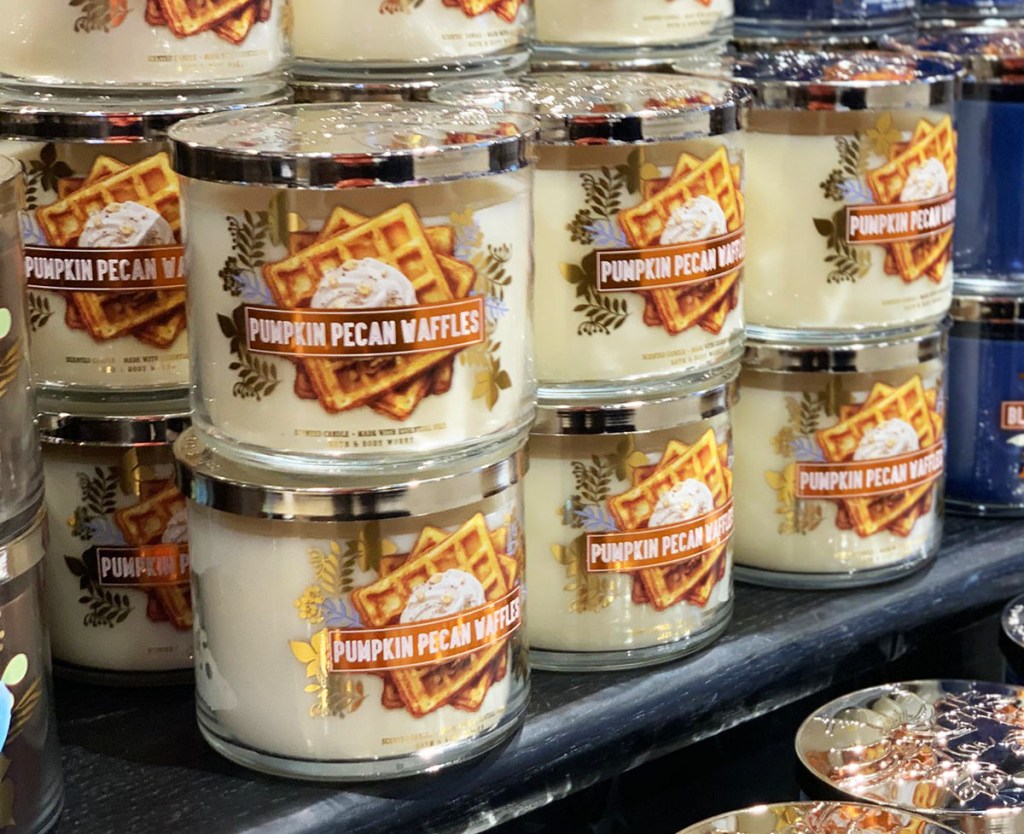 This candle fills your home with the smell of breakfast all day long! I cannot get enough of the pumpkin, caramel and waffle trio smell produced by this candle.
---
Do you like candles or wax melts better? Check out our debate here!