Grab 5 Friends & Relax On This GINORMOUS Float (PS – It's On Sale For $100 Off!)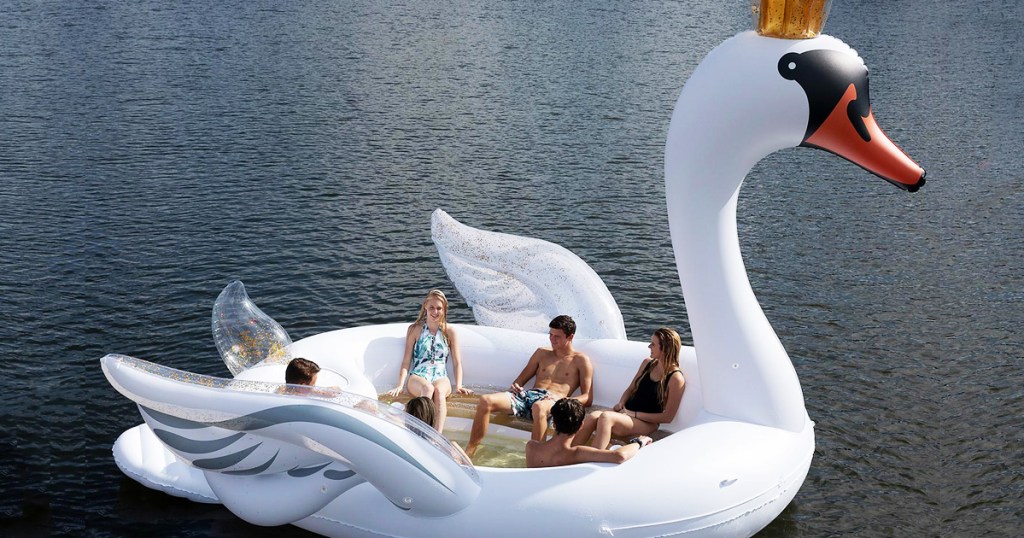 This GIGANTIC swan float is on sale for $100 off!
Sam's Club is one of our favorite places to check for seasonal products including fun summer items like pools, floats and more! They have an awesome selection of large inflatables this year, and many are currently on sale for up to 60% off!
If you're not a Sam's Club member, you can still score these fun finds when you pay a surcharge or join the club.
Beat the summer heat with these great deals💦 …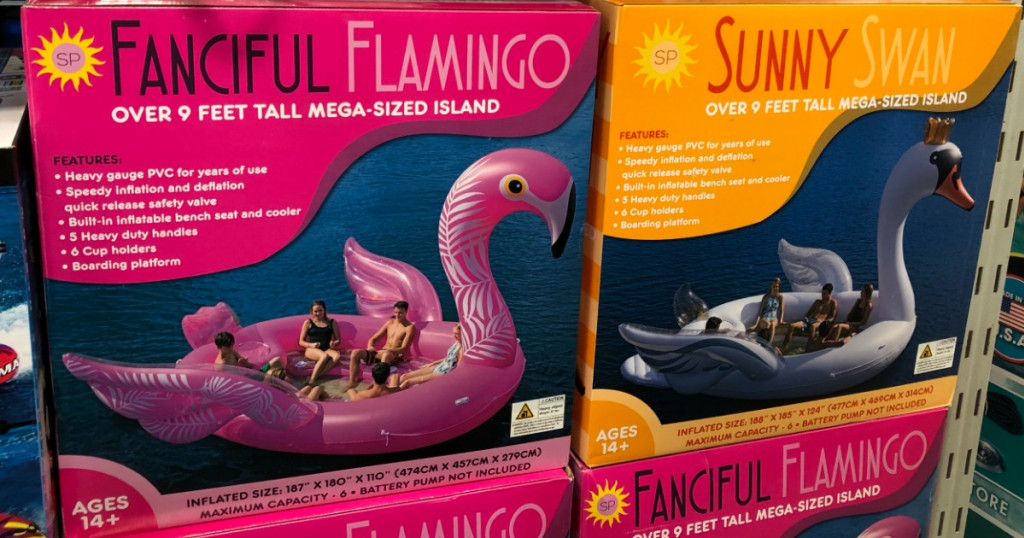 Sunny Swan or Fanciful Flamingo 6-Person Inflatable Party Island
Regular price: $169.98
Your price: $69.81 shipped
Discount: 59% off
*Note – This Swan is out of stock online, however you may still find it available in your store if in stock near you.
This inflatable island will hold you and up to five friends! Whether you want to float on a swan or a flamingo, they've got you covered. They are made of a heavy gauge PVC so they can withstand years of use, and have six cup holders and an inflatable cooler.
---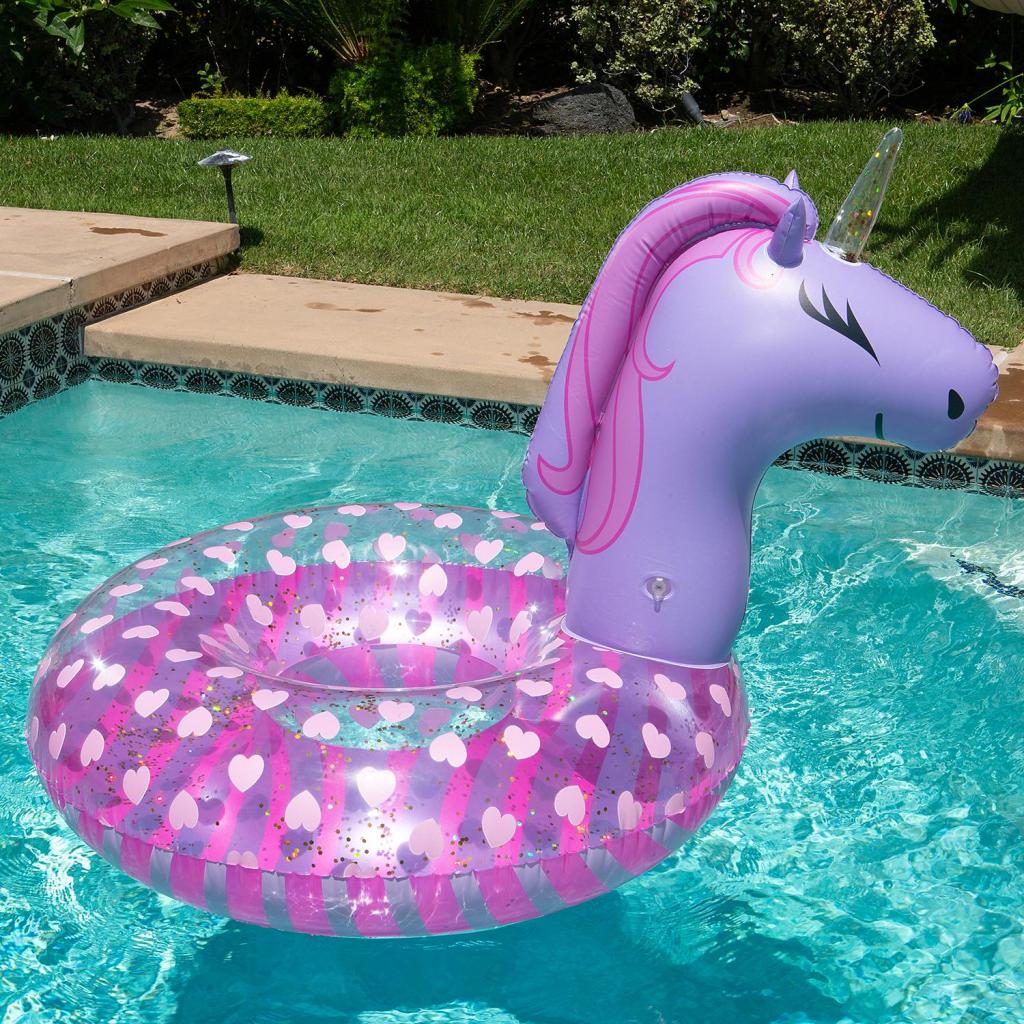 Sun Pleasure Inflatable Animal Pool Float with Matching Drink Holder Mini-Float
Regular price: $12.98
Sale price: $9.81
Discount: 24% off
Relax on your own with these adorable pool floats that include matching drink holders! They are available in a variety of animals including a llama, purple unicorn, black swan and more! They are designed for a single person and are made of a durable PVC material so you can use them for years.
---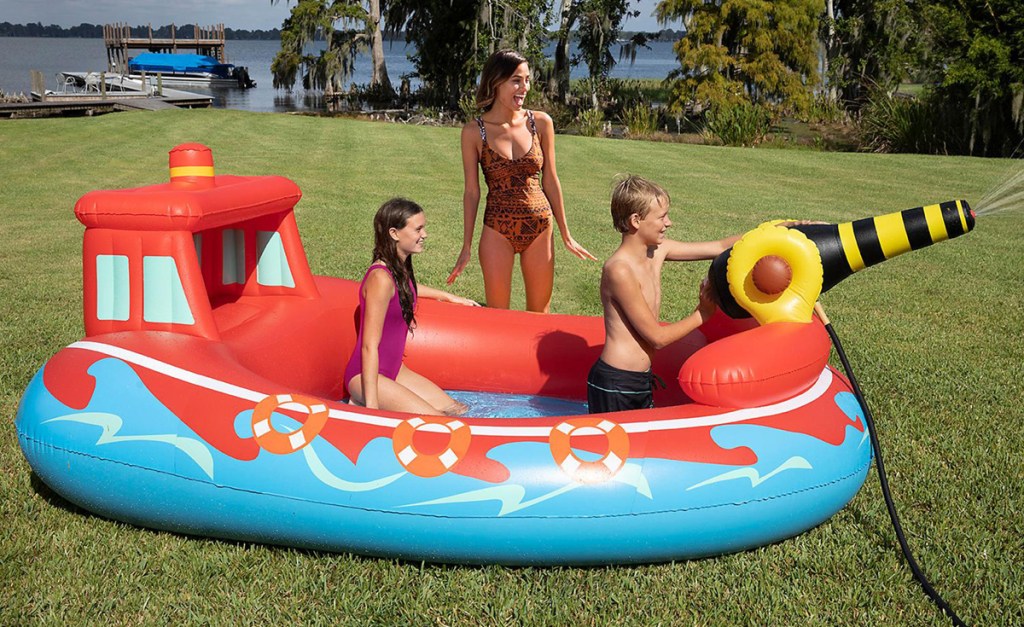 Sun Pleasure Novelty Pool Sprayer
Regular price: $49.98
Sale price: $19.81
Discount: 60% off
This pool and sprayer combo would top any kids must-have list! It comes in a pirate ship or fireboat style. It combines a pool with an actual water sprayer that can be easily operated once you attach a garden hose.
---