Score Up to $40 Off Furniture and Home Items at Target.com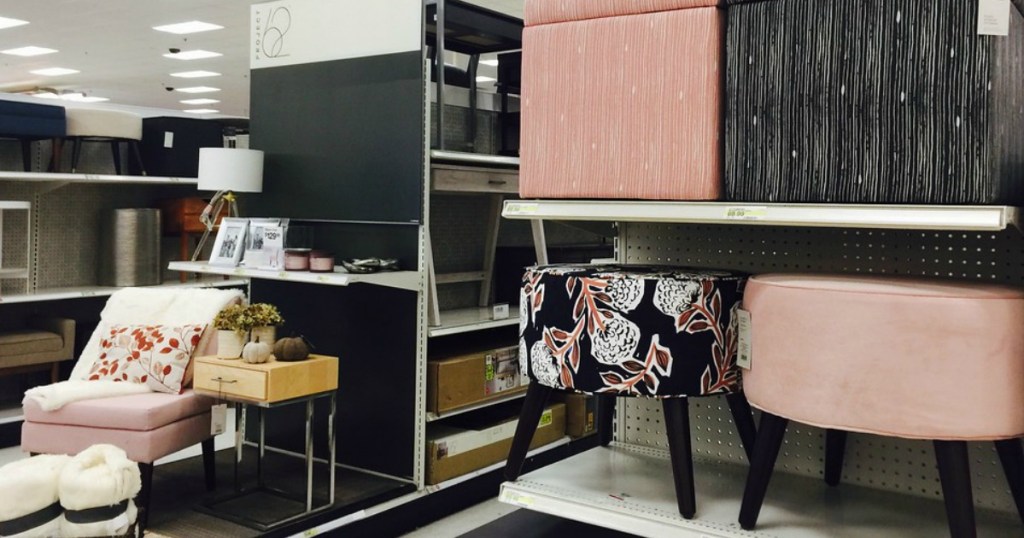 If you're looking to spruce up your home OR have a kiddo heading to college, this is a great sale you don't want to miss! Through August 3rd, Target.com is offering $10 off $30 OR $40 off $100 select furniture, rugs, lighting, bedding, storage, and other home items when you use promo code COLLEGE at checkout.
Check out some of our favorite home deals…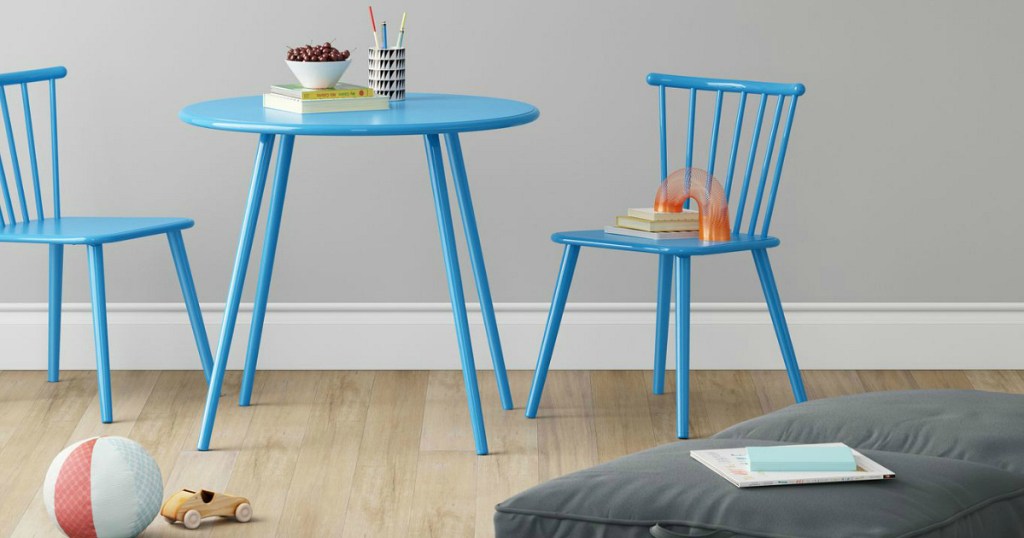 Pillowfort Metal Windsor 2pk Chairs – Turquoise
Regular price: $79.98
Clearance price: $35.99
Your price: $25.99 with promo code COLLEGE
🏷 Discount: 68% off
These metal kids chairs are the perfect addition to a child-size table, and the simple style pairs perfectly with any decor. The sturdy steel frame will hold up to hours spent coloring or restless bouncing and play.
---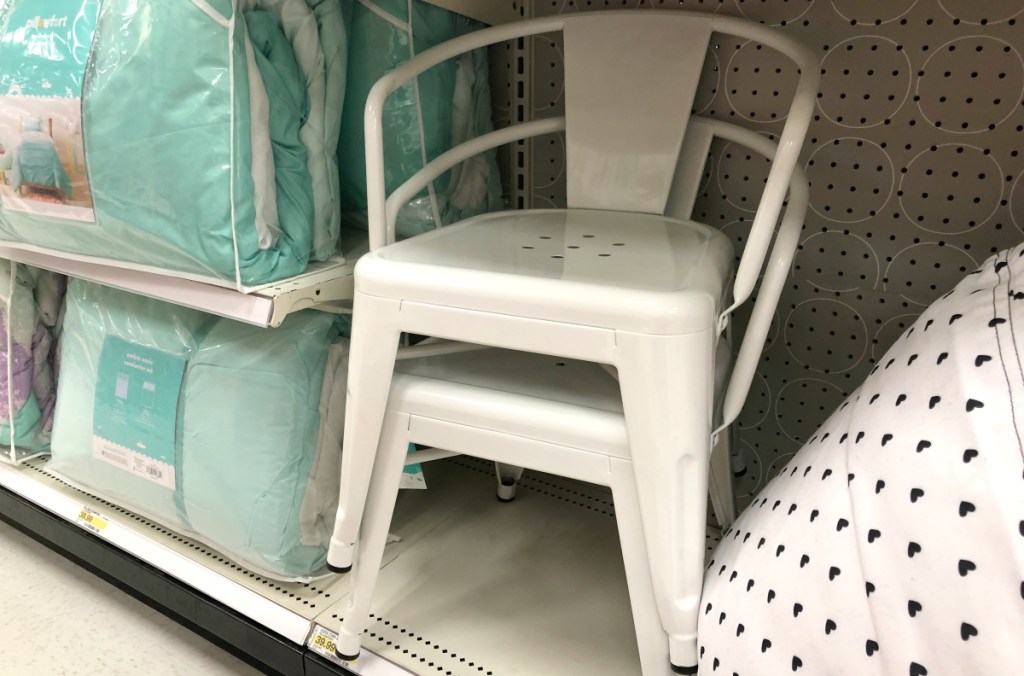 Pillowfort Industrial Activity Kids Chair
Regular price: $49.99
Sale price: $39.99
Your price: $29.99 with promo code COLLEGE
🏷 Discount: 40% off
This sturdy chair in a powder-coated finish makes for durable, long-term use. Designed with a curved backrest for good posture and floor protectors to keep the flooring scratch-free, the chair is both comfortable and an easy addition to your home. This compact chair is easy to stack and move.
---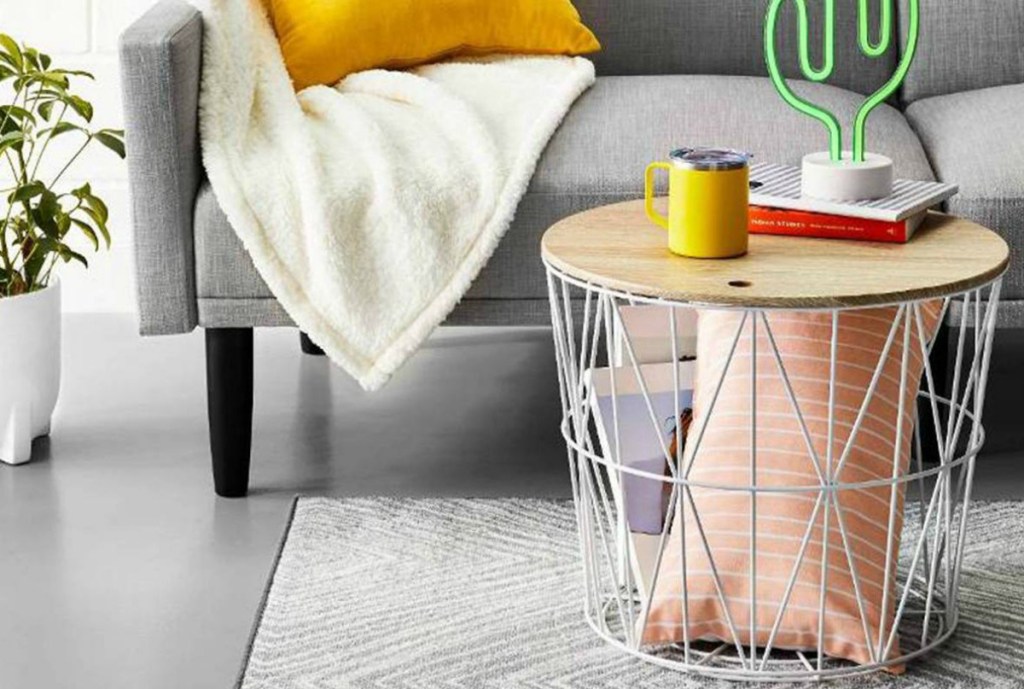 Room Essentials Wire Storage Table
Regular price: $29.99

(Consider adding a small filler item to your cart, like these Clear Shower Hooks, to get your total above $30)

Your price: $19.99 with promo code COLLEGE
🏷 Discount: 33% off
Designed with a powder-coated, crisscrossing metal wire frame and base, this decorative storage table provides additional space for your magazines, newspapers or just about anything within arm's reach. Featuring a removable top with a wood-like finish, this table not only organizes your space, but also provides a firm base to place your coffee mugs, family photo frames or succulents.
---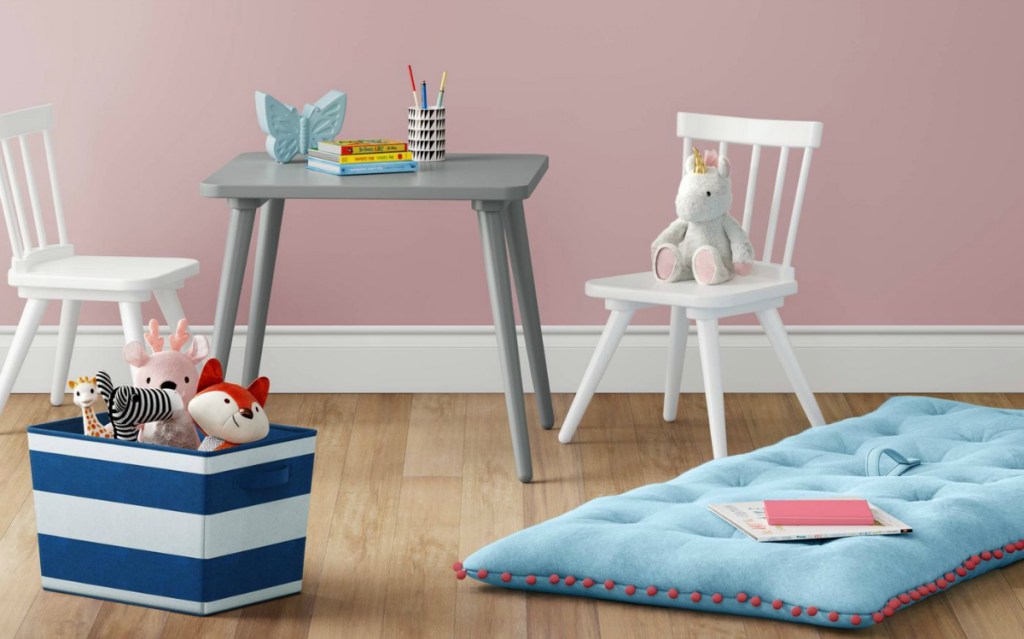 Pillowfort Kids Lounge Mat with Pom Poms
Regular price: $34.99
Your price: $24.99 with promo code COLLEGE
🏷 Discount: 29% off
This kids teal lounge mat features a tufted design that makes it extra inviting, and the edges are trimmed with small orange pompoms for a playful finish. The lightweight design makes this toddler sleeping pad easy to move around, and the durable fabric construction stands up to heavy use, making this mat the perfect addition to your little one's space.
---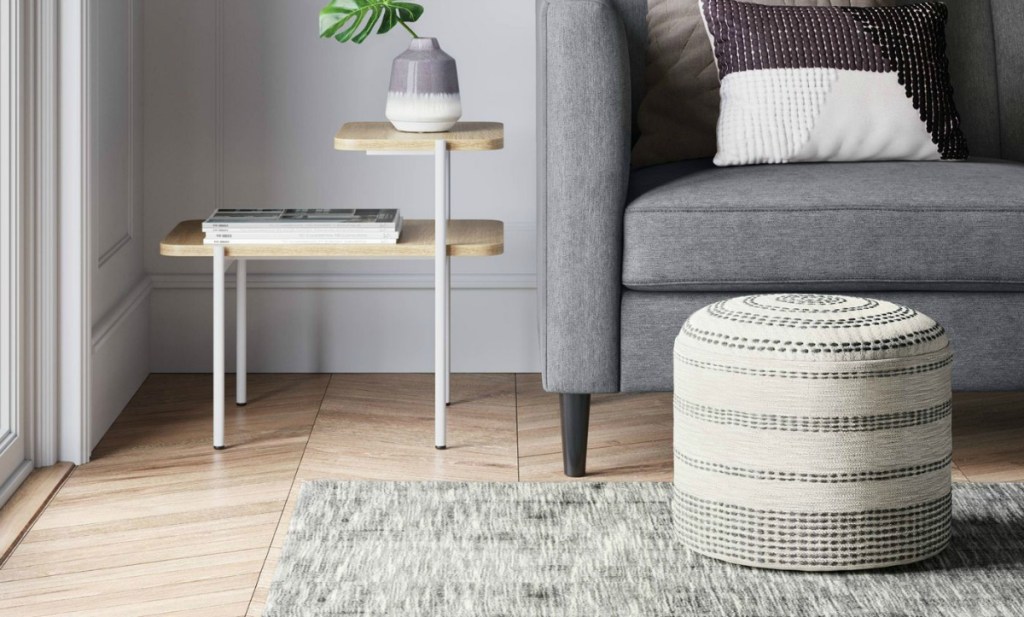 Regular price: $49.99
Sale price: $47.49
Your price: $37.49 with promo code COLLEGE
🏷 Discount: 25% off
Upholstered with a textured cotton-blend fabric and decorated with a contrasting stitch pattern, this round decorative pouf features an ample beaded fill, helping you stay comfortable while updating your space with subtle artistry.
---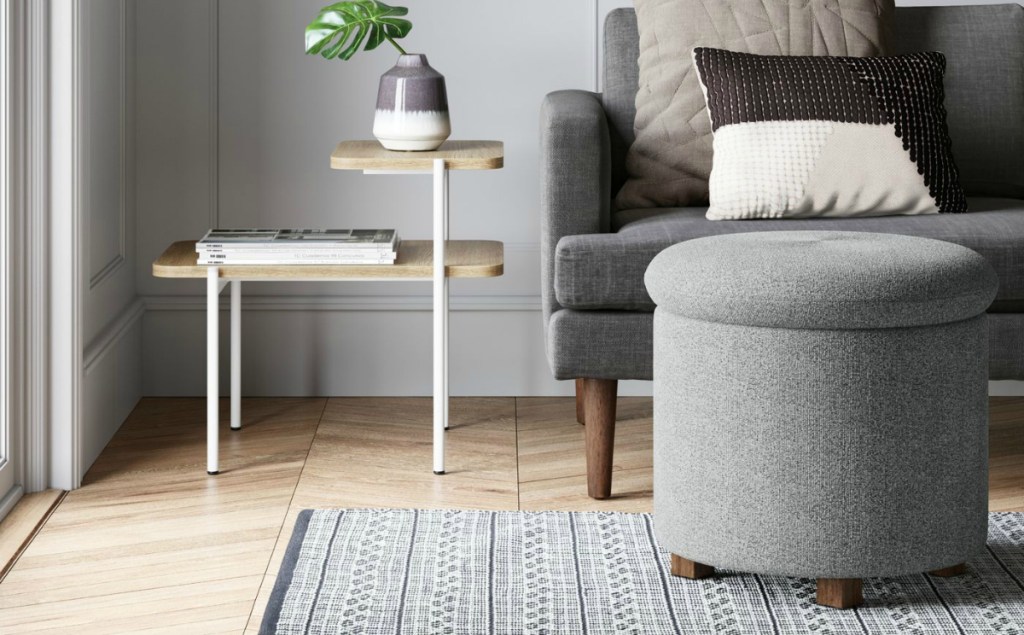 Project 62 Pamona Round Ottoman
Regular price: $69.99
Sale price: $66.49
Your price: $56.49 with promo code COLLEGE
🏷 Discount: 19% off
A great handy addition to your sitting area, this upholstered ottoman beautifully serves as a footstool or additional seating. A sturdy wood frame offers a long-lasting appeal, and the padded seat offers a comfortable place to sit on.
---
Check Out These Pillowfort Items Chic Enough To Decorate Adult Spaces!