Complete Farmhouse Barn Door Kit Only $249.99 at Costco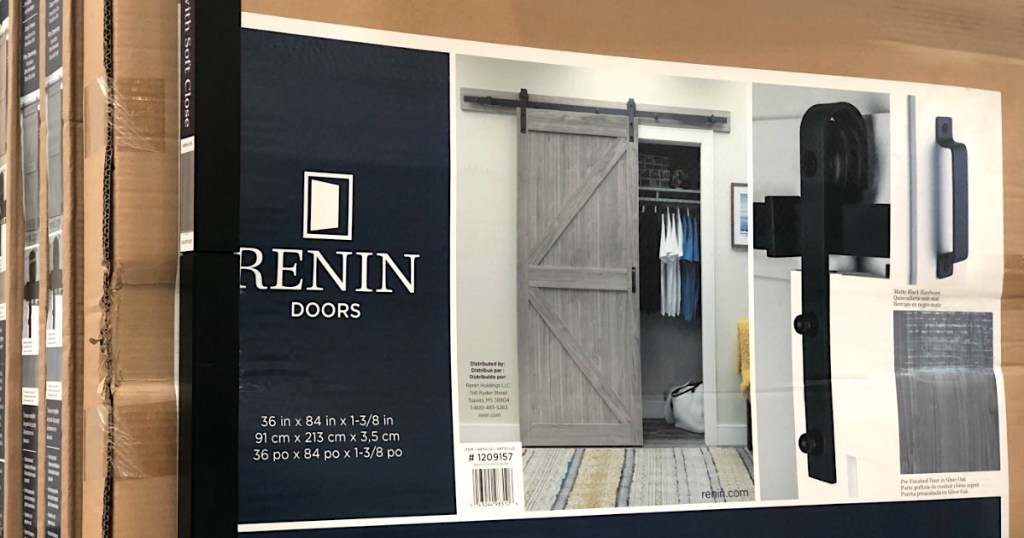 Farmhouse style at a budget-friendly price!
The next time you're at Costco, be on the lookout for these AWESOME Barn Door Kits with hardware available for just $249.99! This is a really sweet deal as this same kit goes for $379.99 on Costco.com.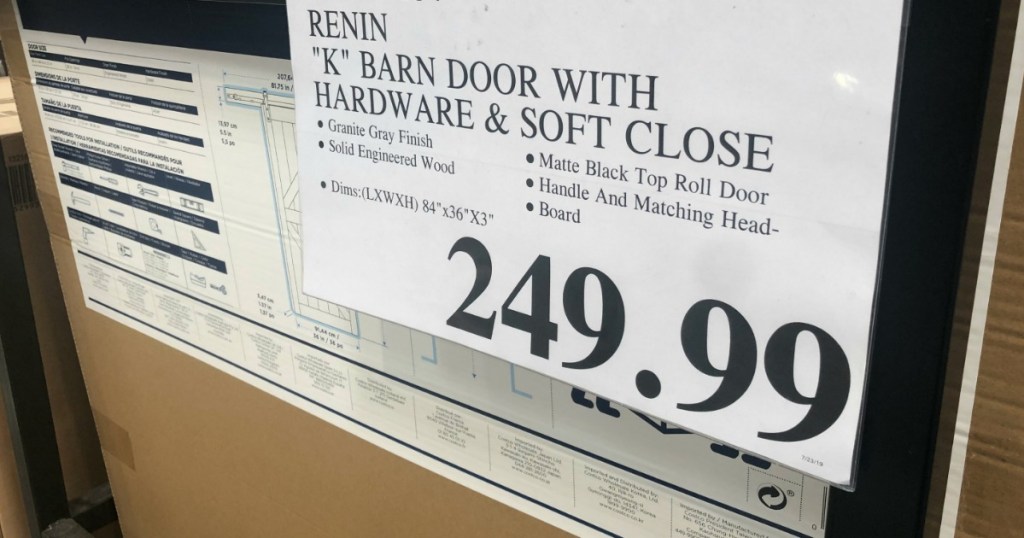 This sliding barn door will give you the popular farmhouse feel in your own home. These are great for bedrooms, bathrooms, closets, and even pantries. Plus, they include all of the hardware and installation instructions you need to get them up so you can start enjoying them.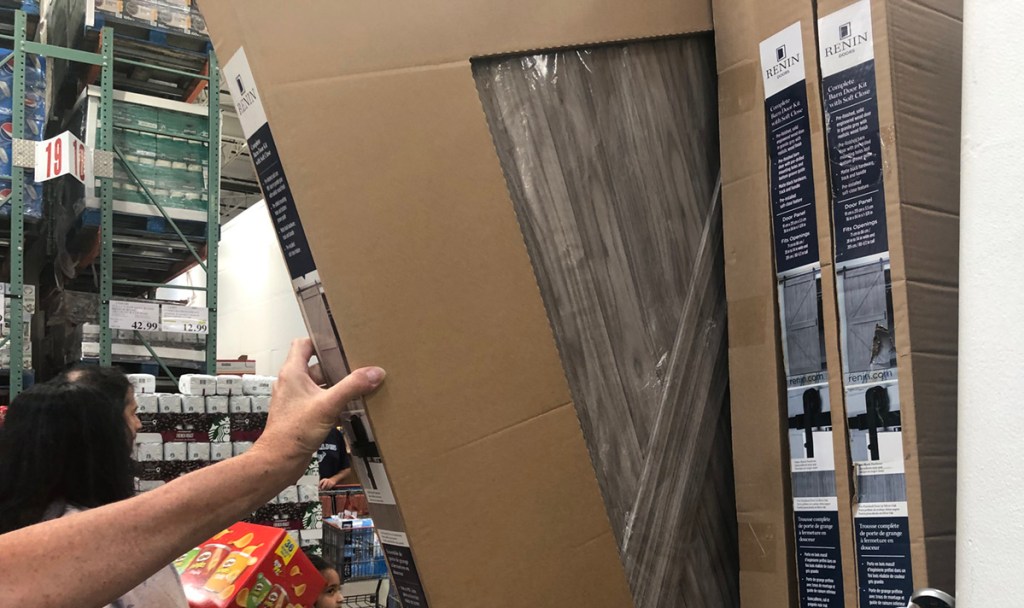 The kit includes the pre-finished engineered wood door, matte black hardware, rail, handle, soft closing mechanism and matching pre-finished header board and come pre-drilled and mortised for added convenience.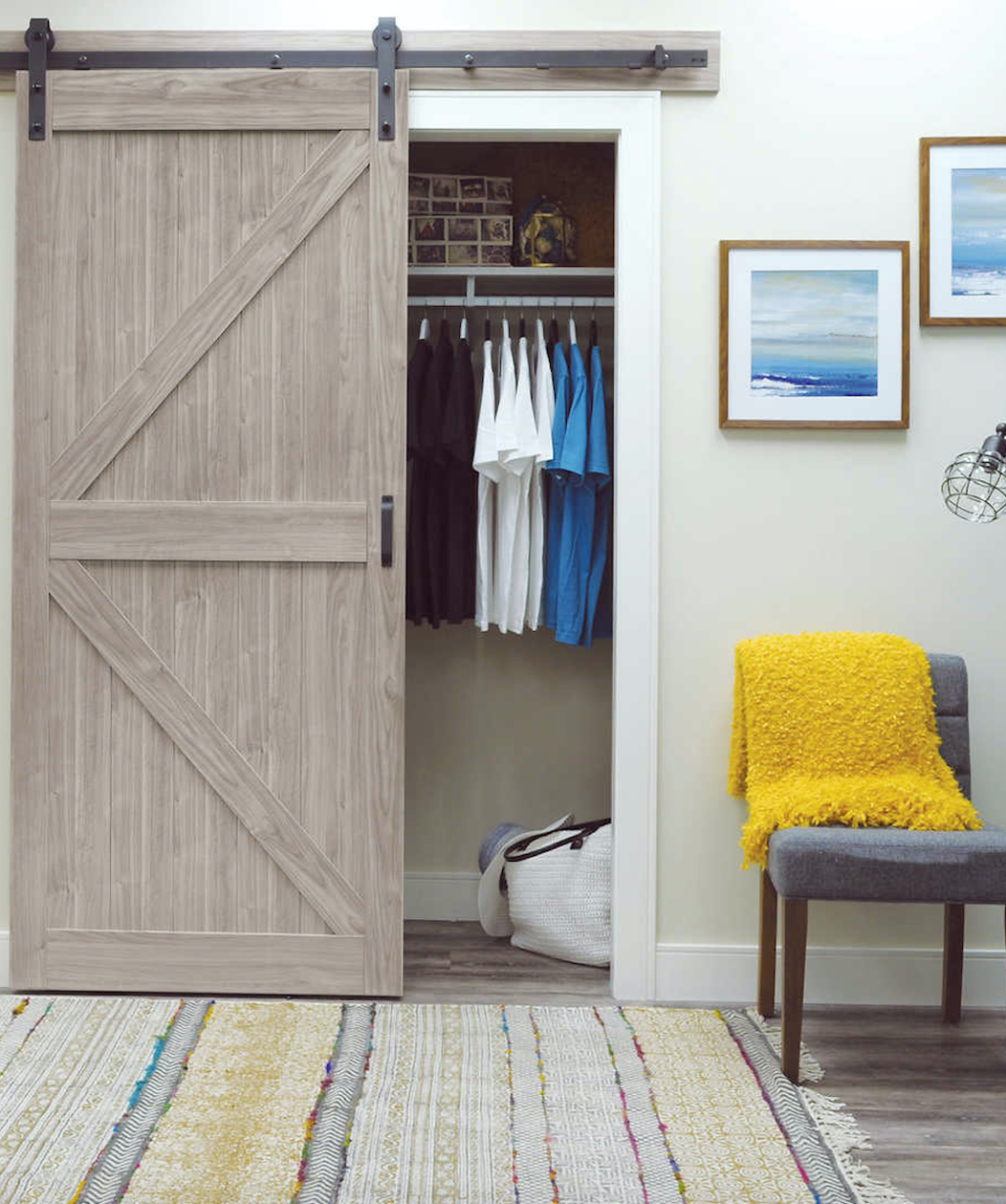 On the fence? Check out this helpful review:
I had been researching barn doors for awhile. Everything was at least $500 for door/hardware. Then I saw this barn door at Costco. My wife really liked how it looked so we bought it. It's a no-brainer on price alone. Now that it's up, we really like it. It's a beautiful door, and the soft open/close is super nice. We have absolutely no regrets about this door, and we highly recommend it. (FYI, we installed it between our den and sunroom, primarily as a sound barrier. Even though it doesn't seal like a normal door would, we are very happy. We can now watch TV in both rooms without overhearing the other TV.)
---