These Trendy Velvet Pom-Pom Pillow Covers Look Expensive – But They're Not!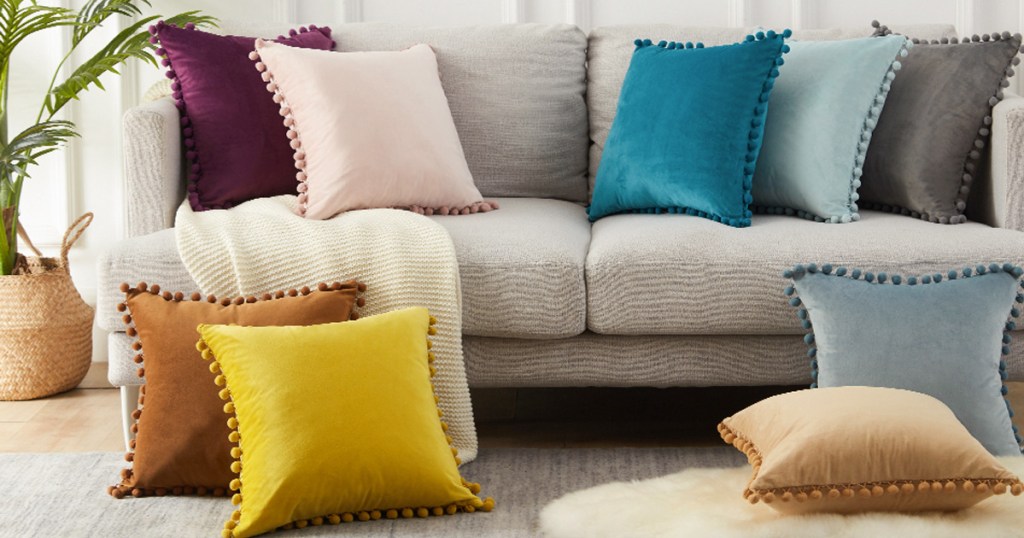 Want to update your throw pillows?
Velvet throw pillows with pom-poms add a touch of luxury and style to your sofa, chair, bed, or just about any space! They're gorgeous, trendy, and incredibly soft to the touch.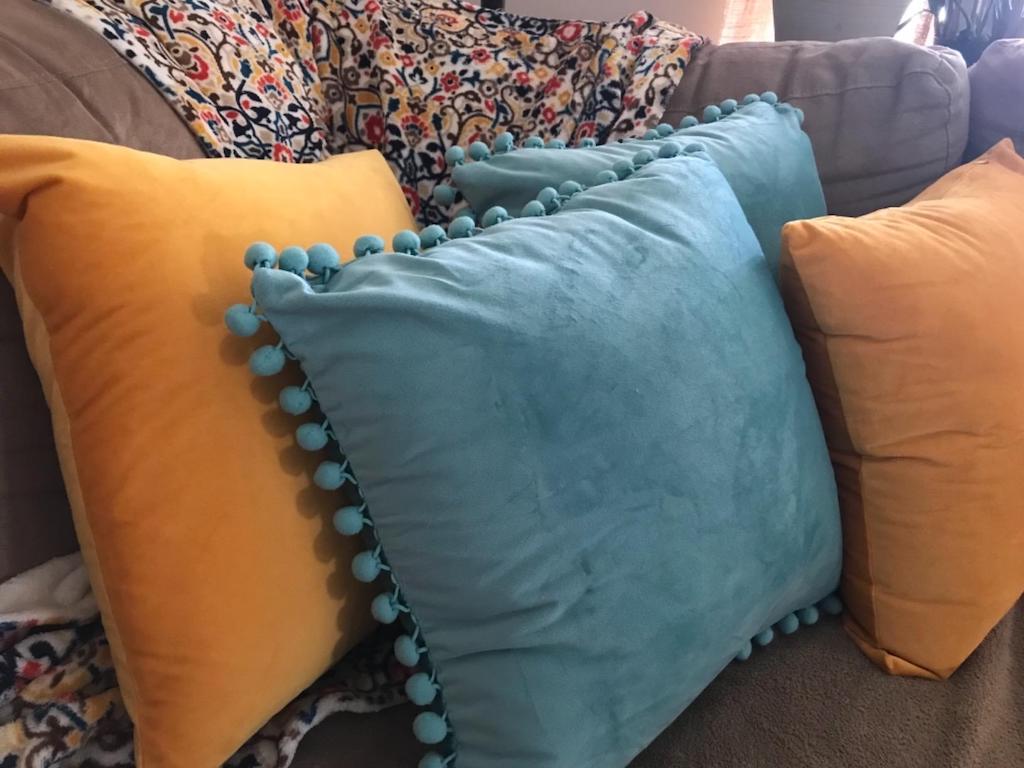 We found these highly rated Velvet Pillow Covers with Pom Poms on Amazon in a bunch of different colors and sizes – and you won't believe the prices!
These pillow covers come in a set of two and are priced starting at only $13.99 for the 12″ x 20″ covers and go all the way up to $24.99 for the large 26″ x 26″ covers. That makes each cover as low as $7!
Here's why you'll love these Velvet Pom Pom Pillow Covers…
100% grade-A, soft velvet
Invisible and same color zipper
Easy to wash
Child and pet-friendly material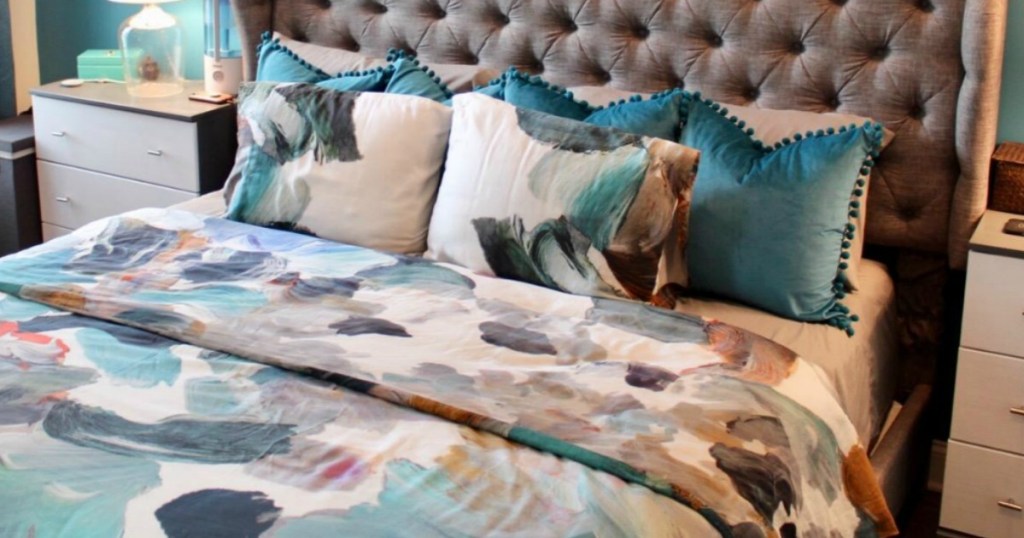 On the fence? Check out these satisfied customer reviews:
Bought the 18"x18" size in off-white color. I was in search of Pom Pom fringe pillows for a while now but they are so expensive everywhere else. Material is soft and silky but not gaudily shiny. Doesn't wrinkle and doesn't require ironing. The quality and price totally meets my expectation and budget.
---
I love these pillow covers! They feel very high quality at a very affordable price. I have four children, and I was afraid of the light color getting dirty, but they are very easy to wipe down and keep clean. They are SUPER soft and comfy. I am very happy with my purchase.
---
I LOVE them. My sofa came with pillows for the back cushion and I hated the design and color. So I ordered these and two other pillow covers. They are SO PRETTY. I love the color, the pom poms, and they're soft and comfy.
---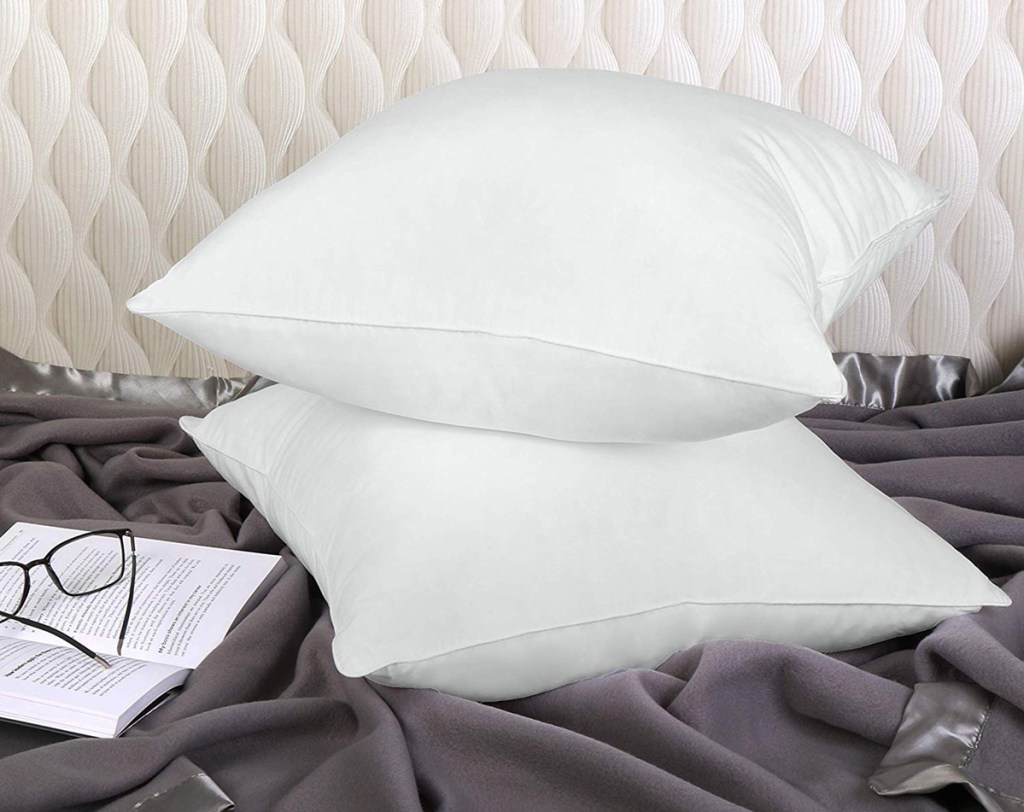 While these pillow covers do not include pillow inserts, you can easily use a pillow you already have on hand. We also found a few highly rated pillow inserts that would pair nicely with these covers:
---
7 Ways to Extend the Life of Your Sofa & Upholstered Furniture