You're Going to Want This Haunted Halloween Tree (But Ya Better Run)
Halloween meets Christmas 🎃🎄
You'll want to RUN to Michaels to grab this festive ceramic Haunted Halloween Tree!
Side note, when I was growing up my grandma had this incredible handmade ceramic Christmas Tree complete with individually colored bulbs that would light up when the tree was plugged in. She spent HOURS painting this tree, even adorning it with paint that had actual gold in it. She would often give the side-eye if she spotted one of the bulbs missing (hey what can I say, they were kinda like Lite-Brite peg lights and were fun to play with).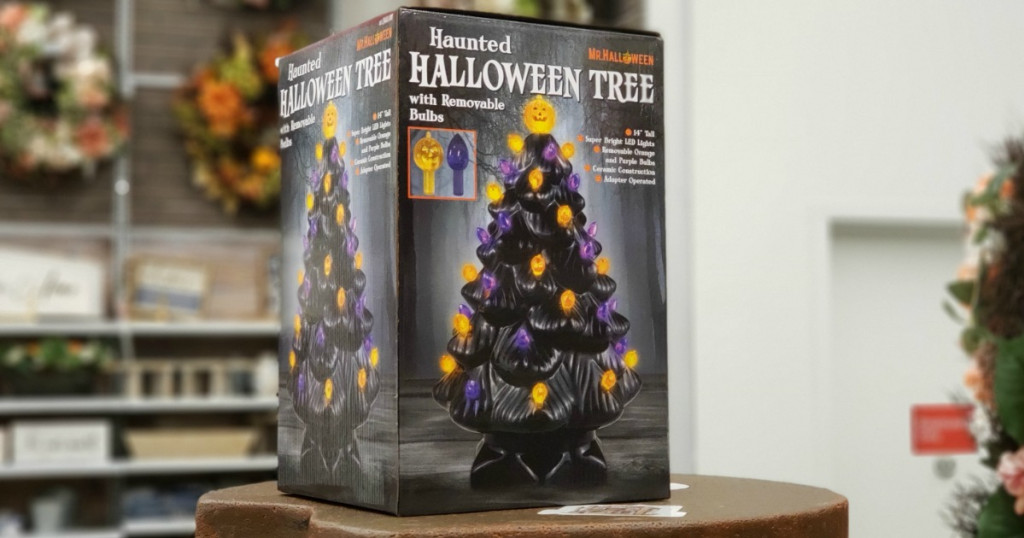 I was so excited to see that Michaels has a fun Halloween version of my Grandma's beloved tree and it's available for around $60. I'm not the only one who is excited about this haunted Halloween Tree because they have been sold out online for a while, so if you want one – you better run to your local Michaels store to see if they have any left.
If you're lucky enough to find one, don't forget to try using your 40% off coupon – making for a final cost of just $36! Although Michaels typically excludes Christmas trees from their coupons, it seems like this one is an exception.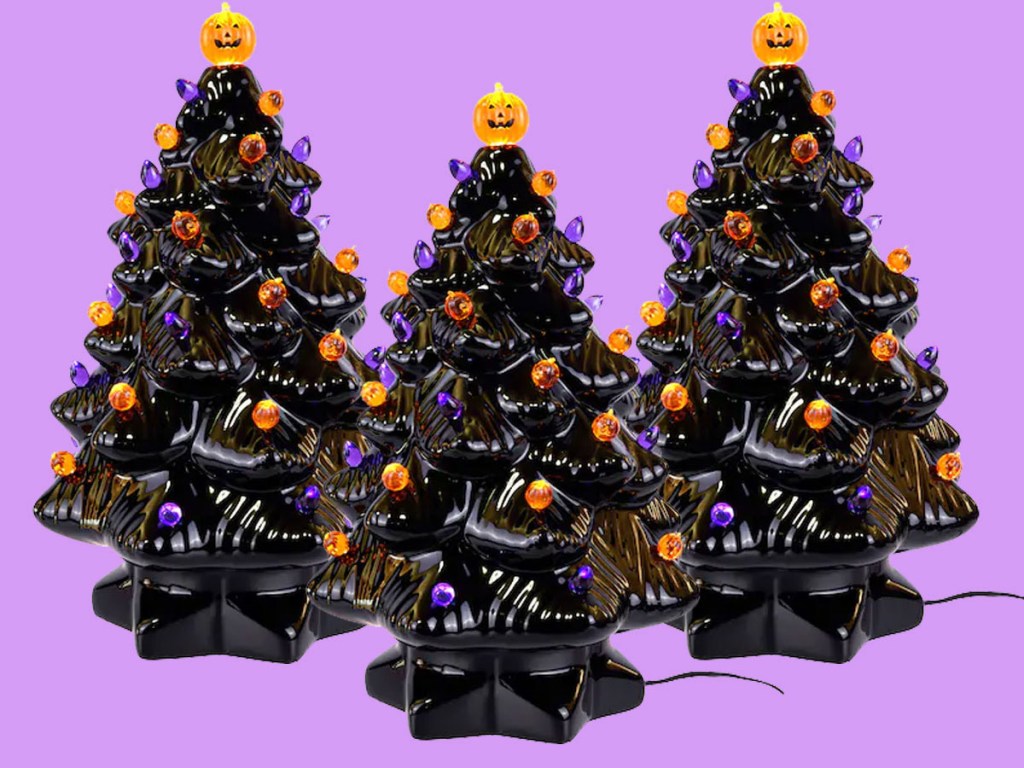 This 14-inch ceramic tree is painted black and adorned with orange and purple LED lights. It features a built-in timer and (contrary to the product description on the Michaels website) it looks like this tree can be plugged in and does not require batteries.
---