Make Pumpkin-Shaped Waffles with this Cute Kitchen Gadget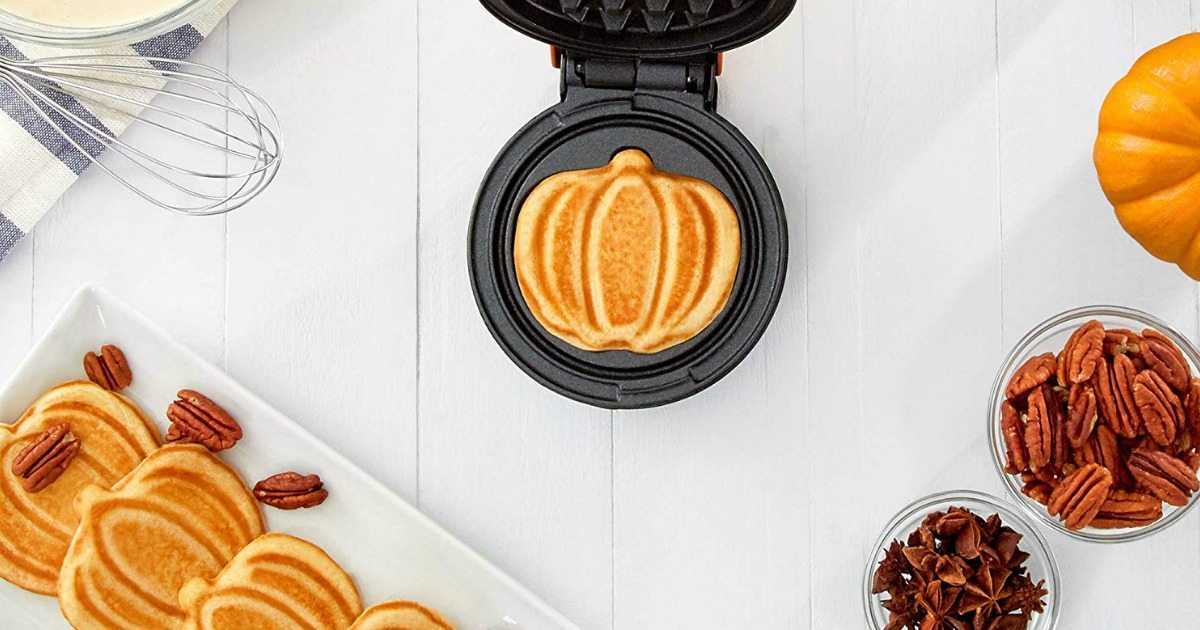 Fall and pumpkins, two of our favorite things here at Hip2BeHome!
I know it's only August, but we were so excited to spot this adorable DASH Pumpkin Mini Waffle Maker priced at just $9.99! You can buy this cutie at Crate & Barrel.
This gadget is already sold out on Amazon and Bed Bath & Beyond !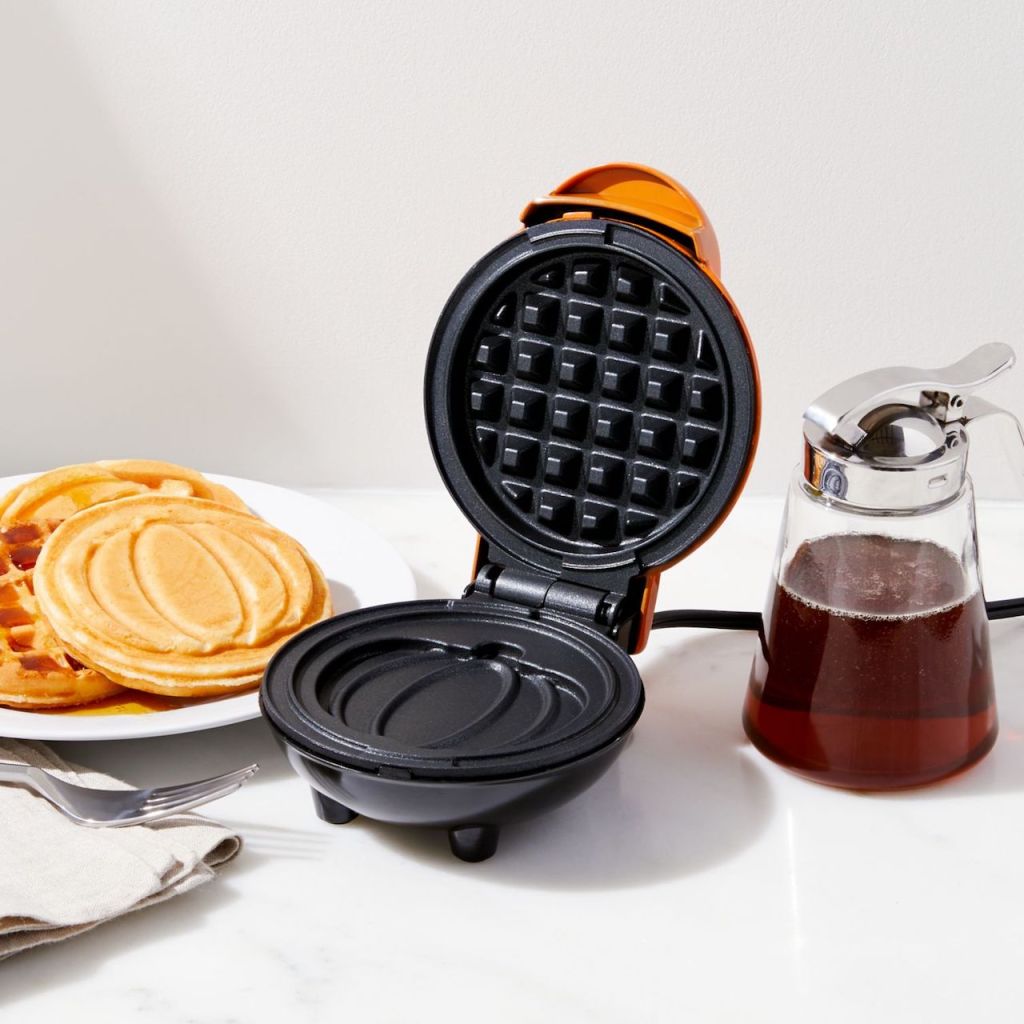 This darling orange appliance makes petite pumpkin-shaped waffles. With its diminutive dimensions and easy-to-clean surfaces, it brings the breakfast classic to dorm rooms, studios, and other smaller spaces.
Want to save even more?!
You can, if you've got one of those 20% off Bed Bath & Beyond coupon offers. If you don't have one, head here to sign up for emails and they'll send you one! This will drop your cost to only $7.99!
---