This Under $20 Gadget Saved My Couch & I Can't Stop Using It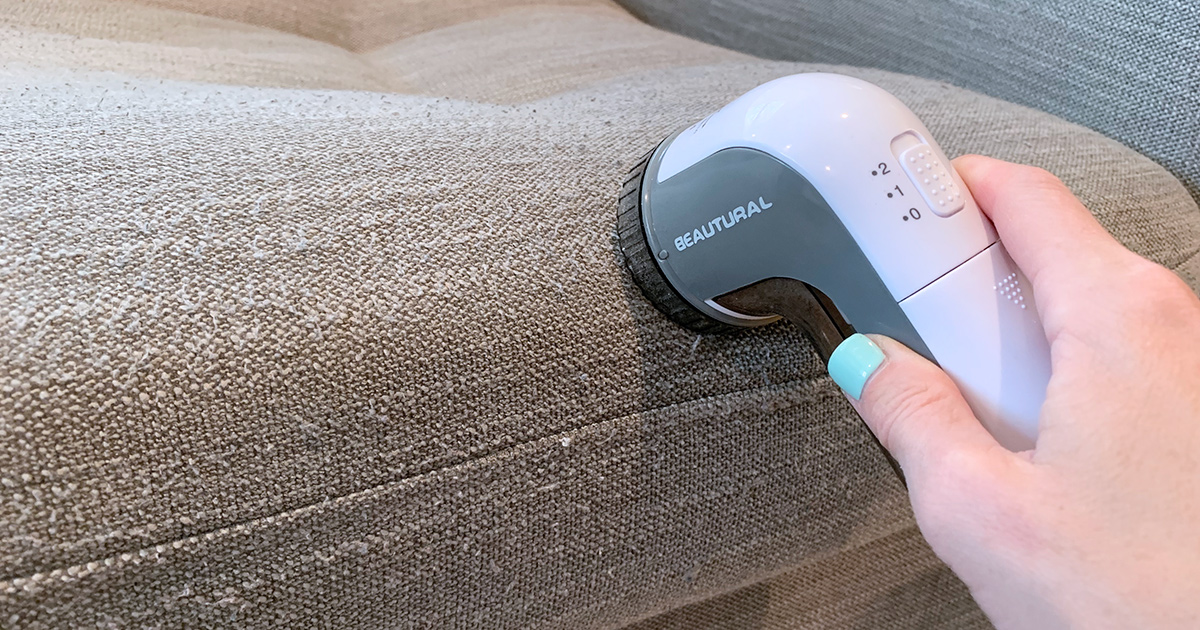 Let me tell you a quick story…
I have a beautiful couch from Article (it's an online furniture company that sells affordable and quality modern furniture). I've had the couch for maybe 8 months, but I started to notice unsightly pilling only 3 months after owning it. Um, excuse me? This less than a year-old couch should not have its fabric deteriorating already.
So, as most people would do, I reached out to Article's customer service to let them know about my annoying situation. After explaining the condition of the fabric and submitting pictures, I very quickly heard back from a lovely Article representative named Kim. She informed me that many fabric upholstered couches and chairs have a tendency to pill due to the loose fibers moving to the surface of the fabric. Then, due to friction, the loose fibers can twist together into pill balls.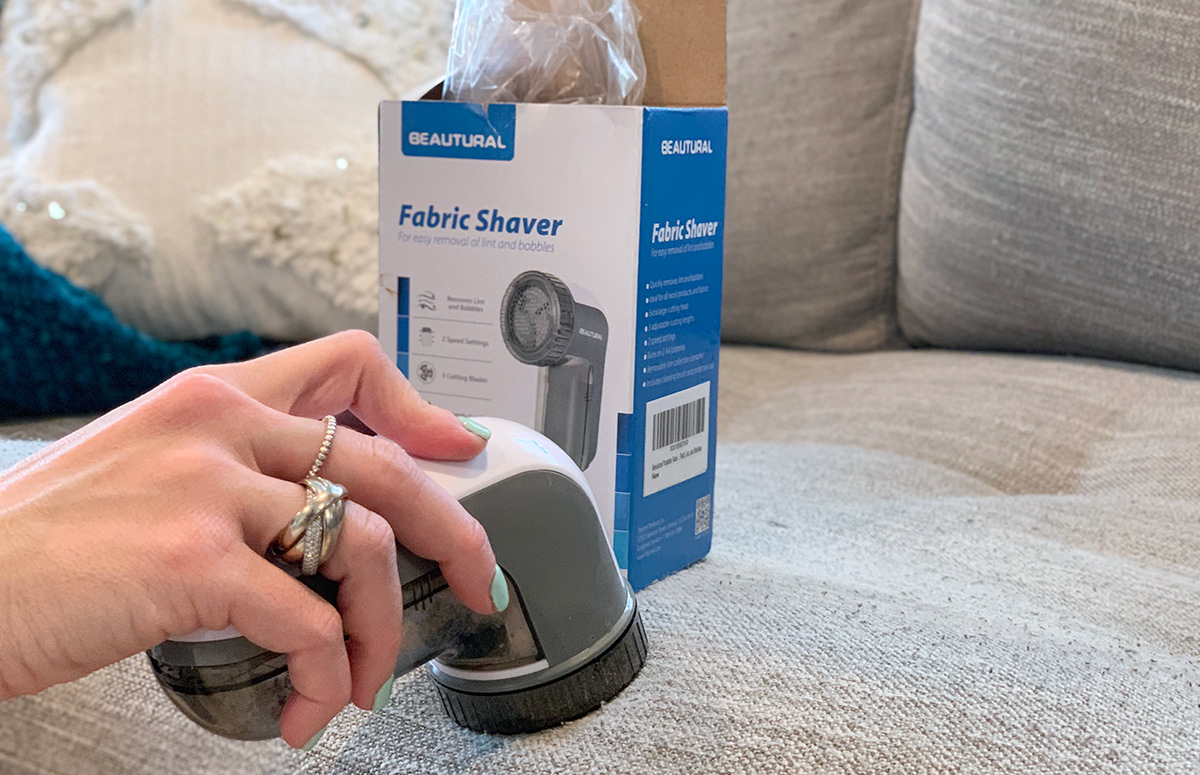 Kim made the suggestion (via Article's upholstery specialists) to use a fabric shaver to remove the pilling – and she offered a partial refund of $50 to cover the cost of one of the small machines. To avoid having to completely send back the couch and inevitably have the same problem with a new one, I took her up on her offer.
I purchased this Beautural Fabric Shaver and Lint Remover with great reviews from Amazon for just $17, so it was more than covered by the $50 reimbursement. I was just curious if this little thing would actually work.
To my delight, the lint shaver totally transformed my couch!
Here's the before…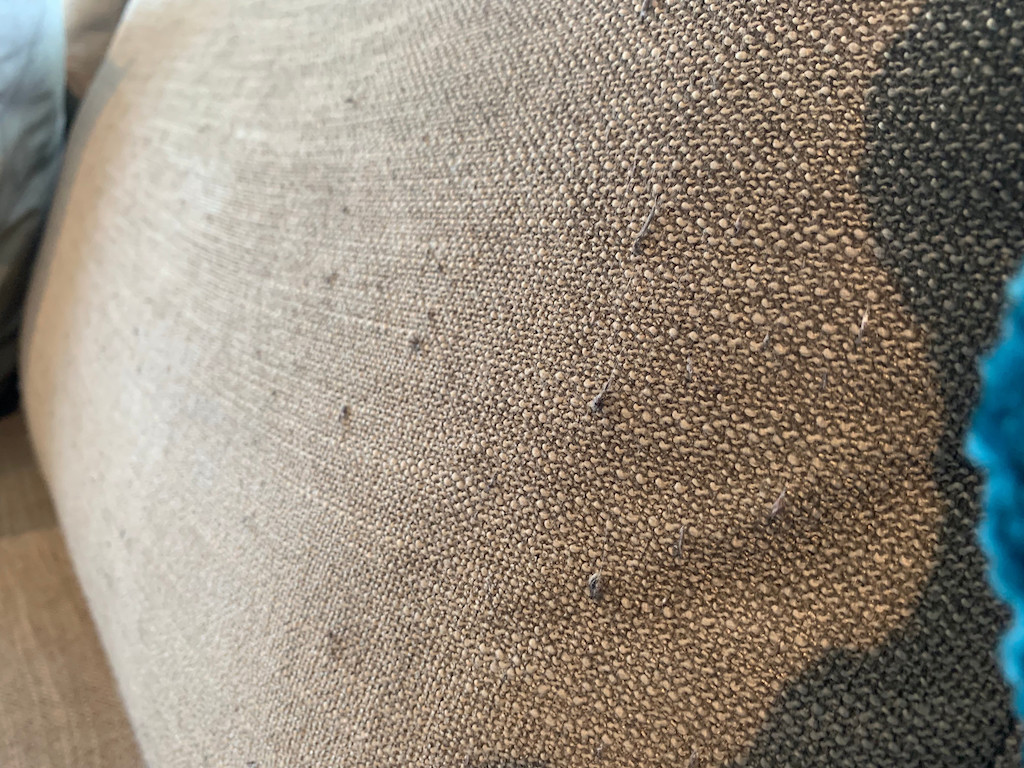 Here's the after…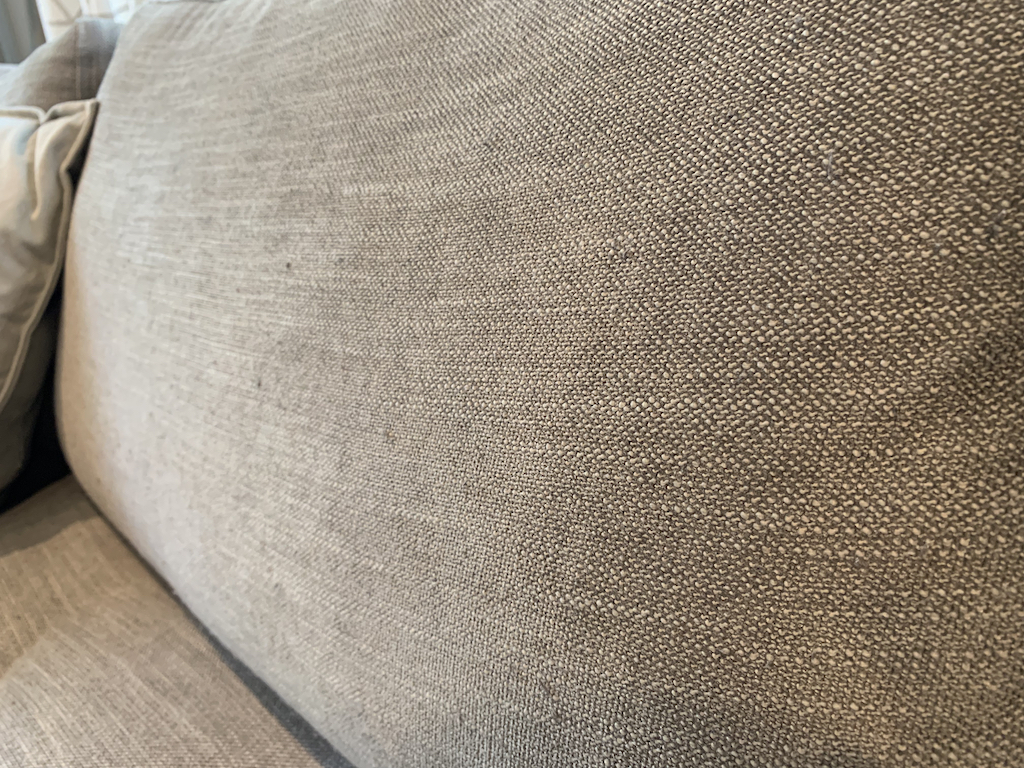 Here's what was inside my fabric shaver…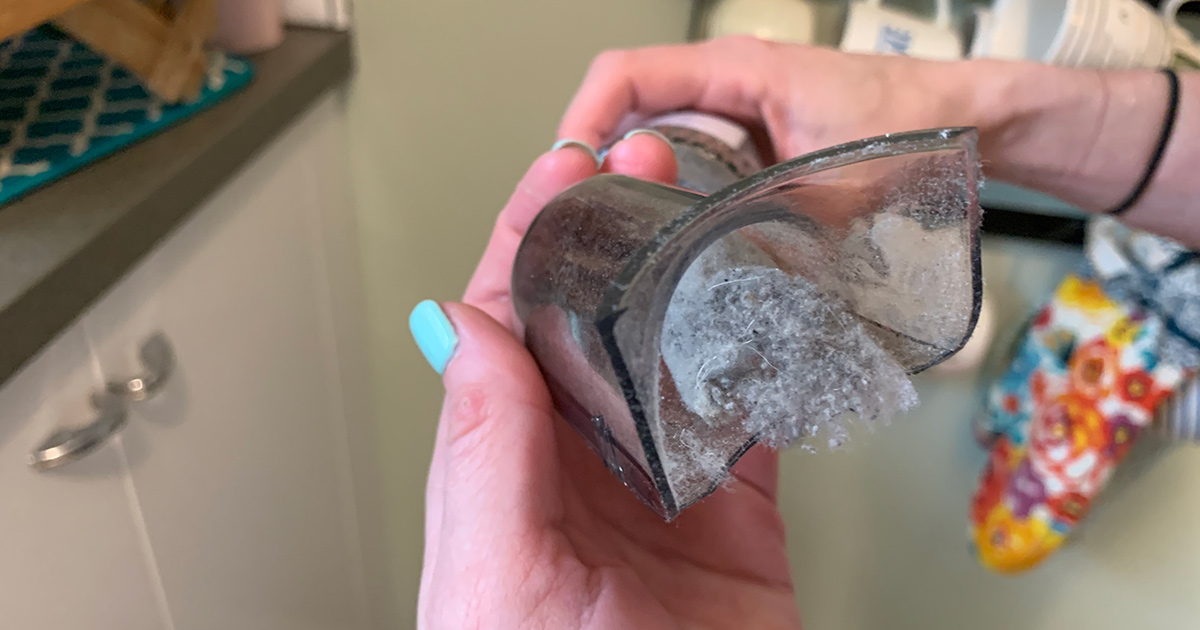 Not only was the fabric shaver super easy to use, but I can't believe how well it worked in removing the pill balls from the fabric. It completely filled the lint chamber after using it on the cushions—easy peasy! It's almost addicting to watch the fabric literally transform before my eyes.
My sister Bryn also loves the gadget just as much as I do!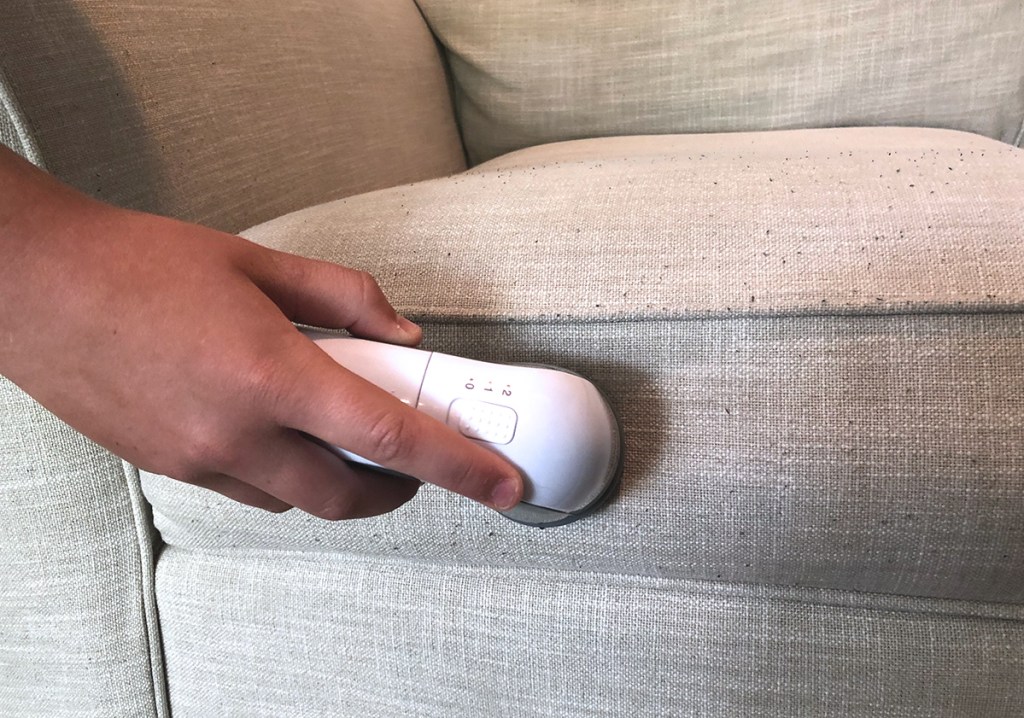 Her couch was having the same pilling issue as I was experiencing, so she tried out the shaver as well to remove the dark pilling fibers. Again, it worked wonders!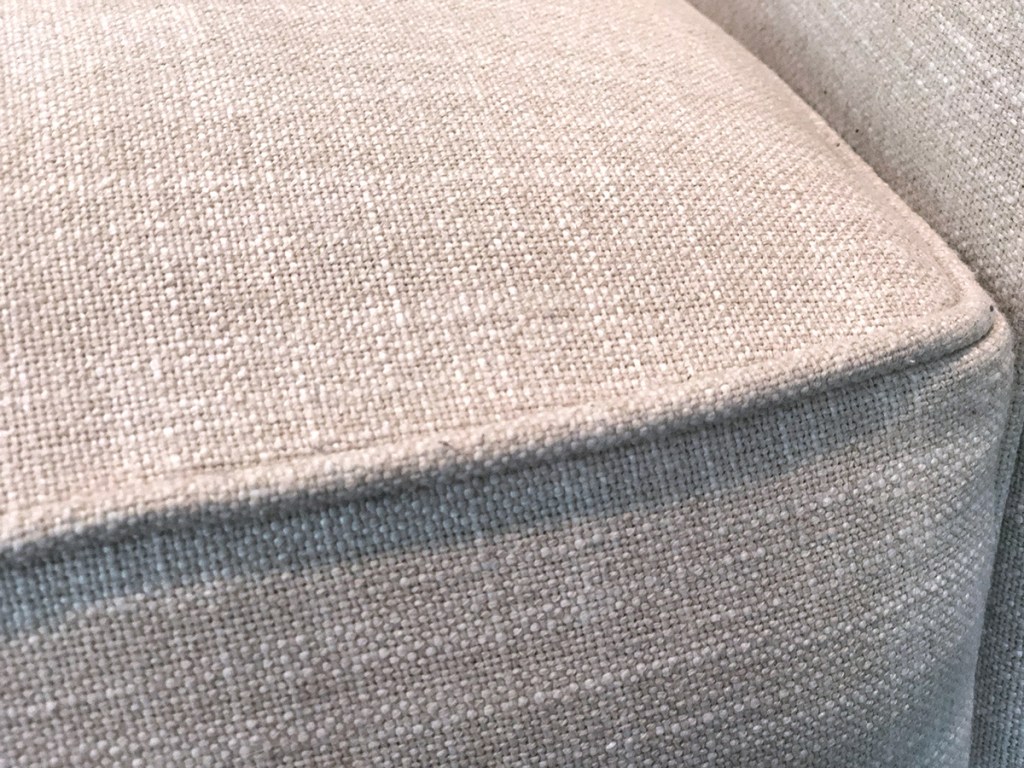 The couch fabric looks brand new, and it only took this small machine and few minutes to restore it to a pristine condition.
What's amazing is that this product can also be used on blankets, sweaters, leggings, or any other fabric that's starting to become a bit fuzzy.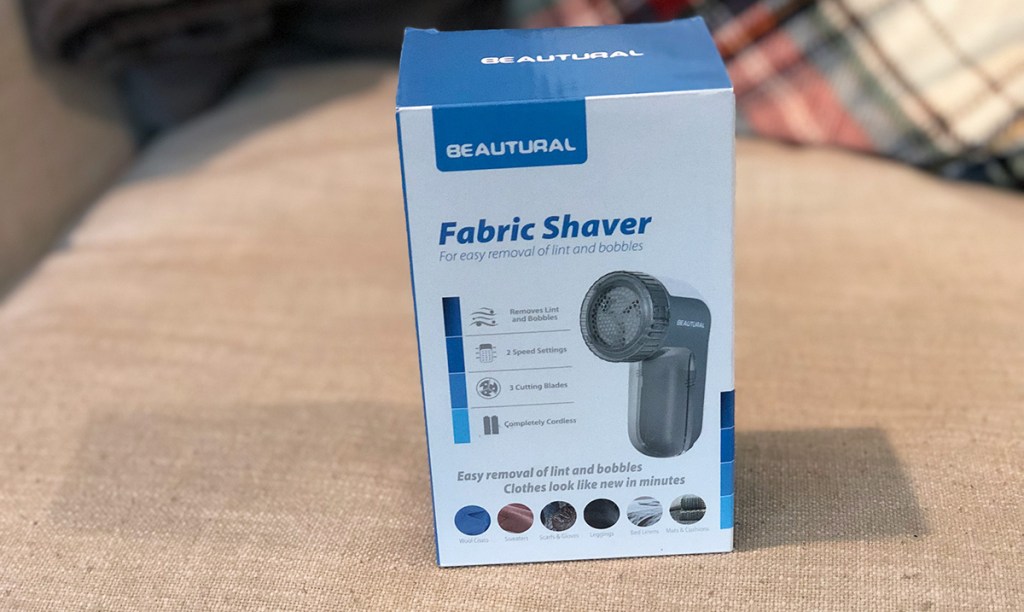 While I love the fabric shaver I bought (it's a pretty good deal at $16.99), there are some other options available for even less – like this under $10 Lint Remover & Fabric Shaver.
Outside of purchasing a gadget specifically for de-pilling, you can try these household tips to remove the unwanted fuzz—you may even already have them on hand!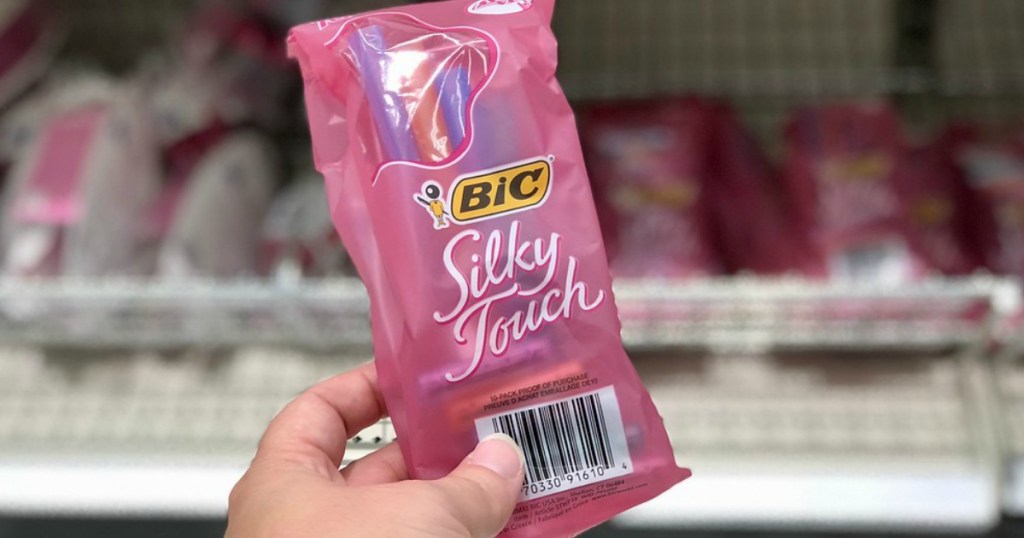 You can (as an example) use this basic shaving razor (without moisturizers or soap strips) and swipe it in the same direction of the fabric to remove pilling. Follow it up by using a vacuum (or even some tape) to remove excess loose fibers.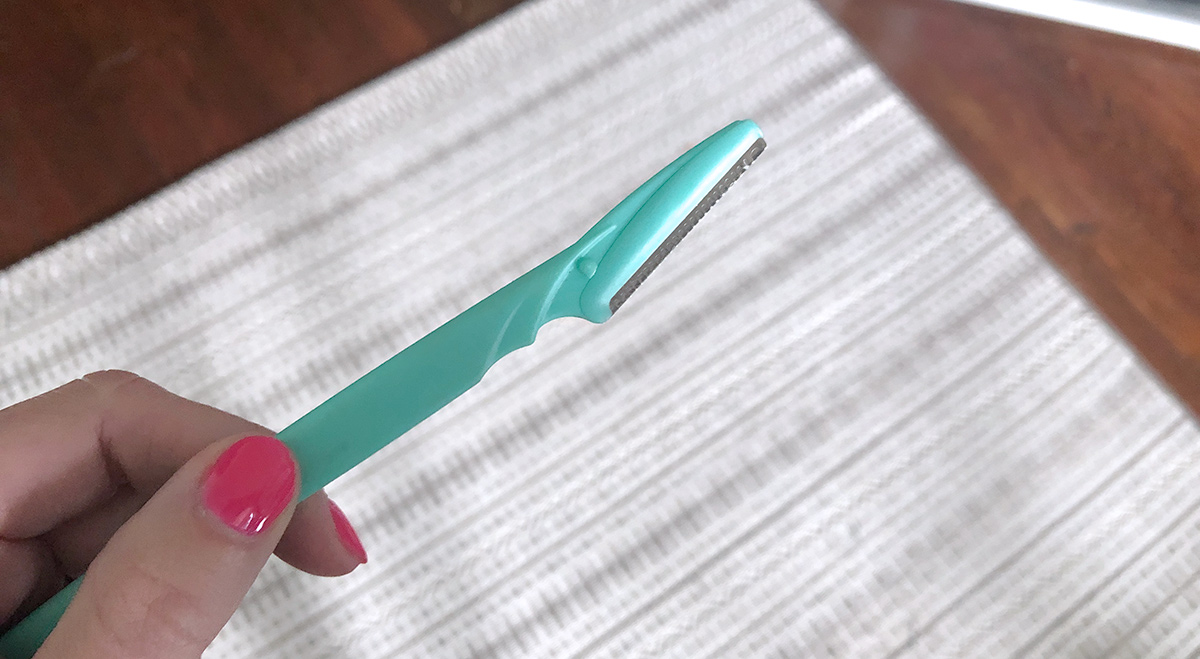 Another cheap solution similar to the shaving razor is an eyebrow trimmer. The blade is precise and just sharp enough to gently scrape off the pills from the fabric without actually damaging the cushion fibers.
---
All in all, my couch is back to looking brand new thank to this handy pilling tool recommended by Article's customer service. Now I'm looking for items around my house to start my next de-pilling project! 🤗

---
Check out these simple ways to save your sanity when dealing with fitted sheets.