Create Your Own Oversized Photo Print Gallery Wall on a Tight Budget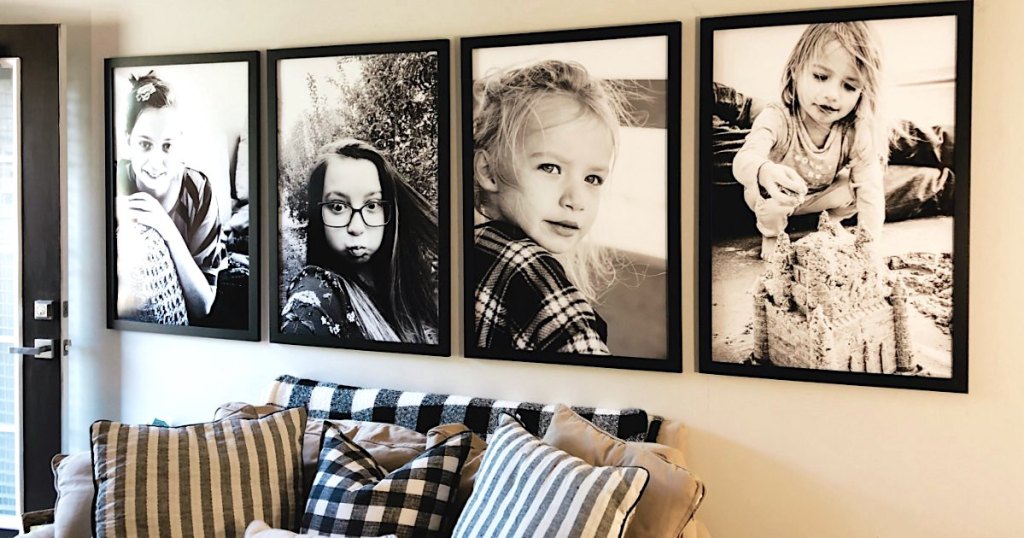 Want to create a large impact photo gallery wall on a small budget?
Consider printing out black and white oversized prints and framing them for a beautiful way to personalize your space without spending a ton of money. This large poster gallery wall makes for a big impact with a small spend. Here at Hip2BeHome, we're huge fans of displaying family photos throughout our homes in a stylish and frugal way.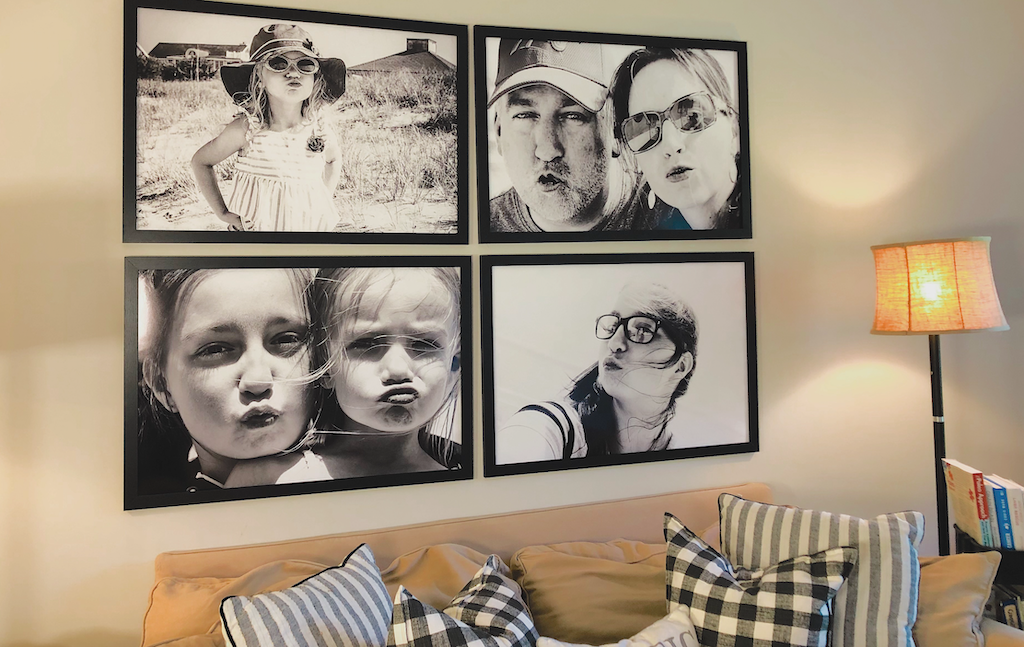 Horizontal or vertical photos both work out great for this project!
My talented Hip2BeHome team member, Jami, created this large gallery wall in her home from iPhone photos, and I can't get over how gorgeous it is. Today, I'm sharing her tips so you can achieve the same look. Whether you opt to hang four vertical posters in a row or four horizontal posters stacked, it's all up to you and your style preference.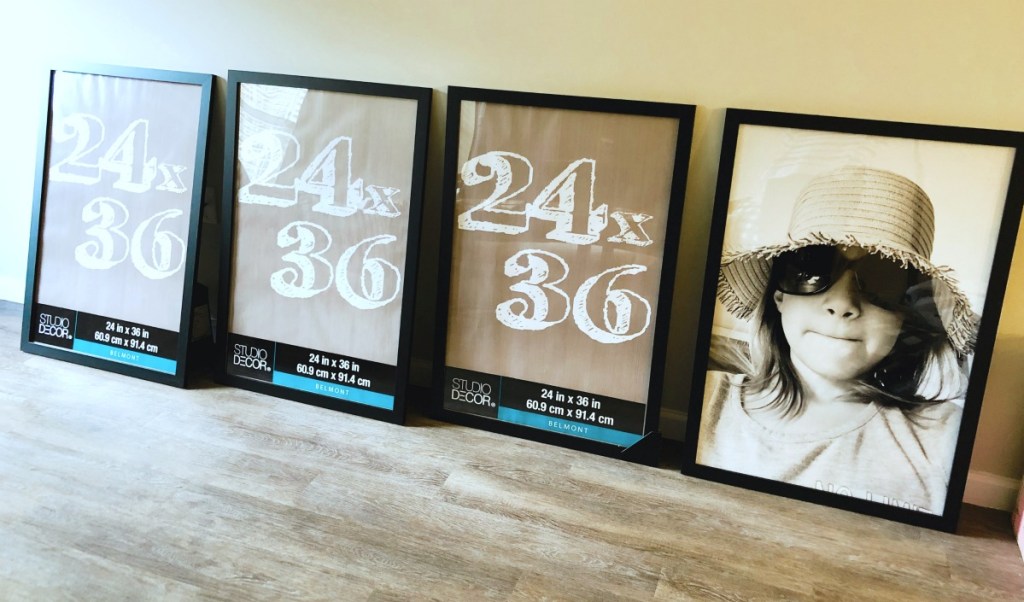 ---
Jami says: "I really love oversized prints. They take up a lot of space without feeling too busy and can be a simple, timeless way to elevate a room's decor. It is such a simple way to bring life into a room. We love how this project turned out!"
---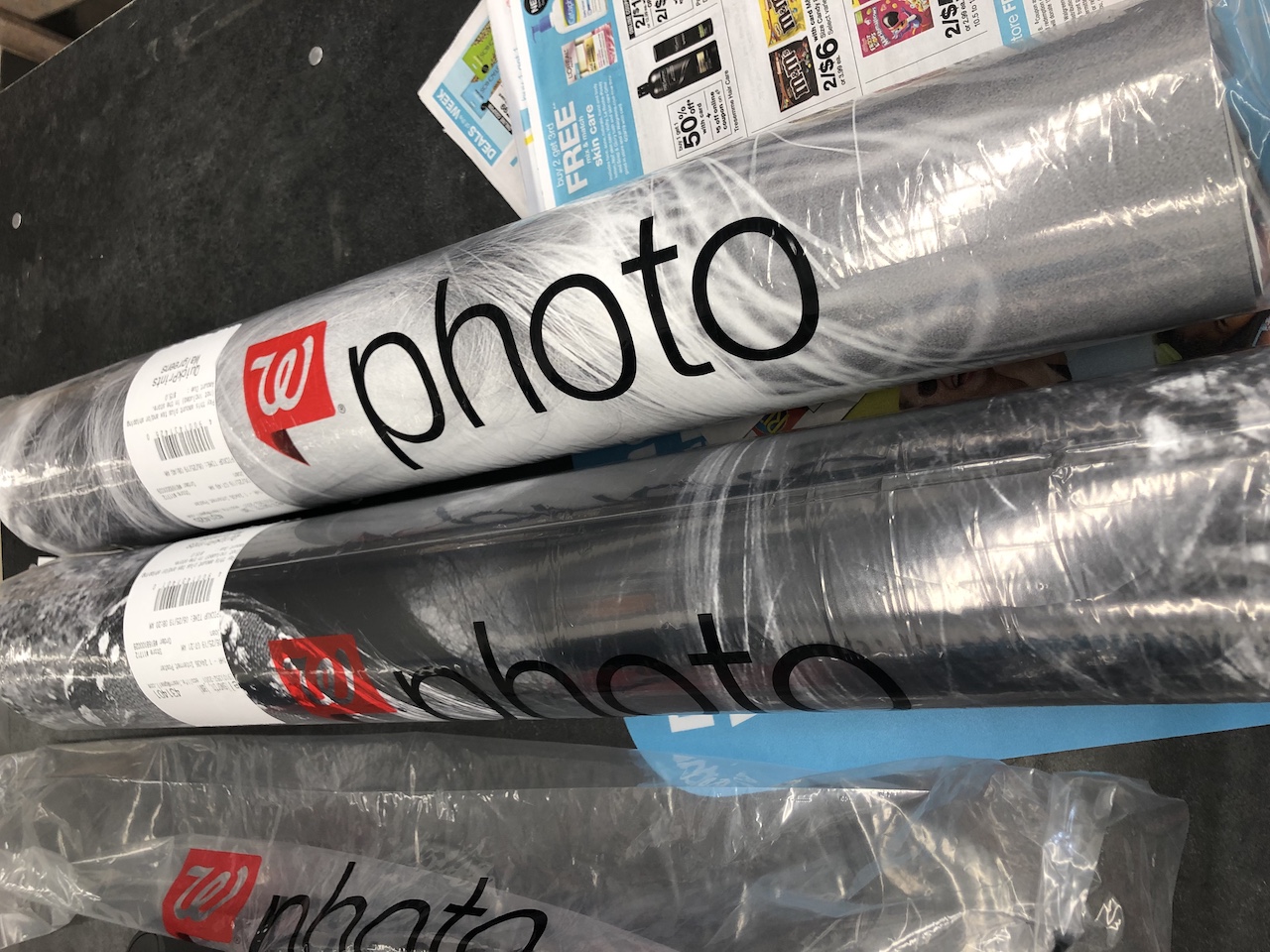 How to get this gallery wall look for less:
---
Grab four 24×36″ poster frames from Michaels (in-store or online). Make sure to use coupons and watch for 70% off sales on these frames to take advantage of their savings opportunities.


---

Consider ordering a "test poster". As long as you're using a newer smartphone and not cropping, you should be fine. You may want to buy a sample, just to be sure.


---

Print black and white photos sized at 24×36 posters from Walgreens.com. What we love about ordering from Walgreens, besides the great prices especially when there's a coupon code, is that you can opt for free same-day pickup! Jami says she got a "low resolution" error a couple of times when uploading photos, but she wasn't concerned with perfect resolution.
–
Hip Tip: Walgreens often offers deals and promo codes to save on these large poster prints! Be sure to check this page for their current promotions.

---

Place the poster prints inside the frames. Jami opted to get rid of the acrylic front of the frame as it created so much unwanted glare. The poster also has a nice, matte finish.


---

Hang the posters on the wall. If using vertical posters, hang four in a row. If using horizontal photos, hang in two rows stacked.
–
Hip Tip: Check out these 3 easy ways to display photos without destroying your walls.
Cost breakdown of the large gallery wall project: 
Frames $16 (after 70% off sale)  x4 = $64
Post Prints $15 (after a 50% off coupon code) x4 = $60
Total = $124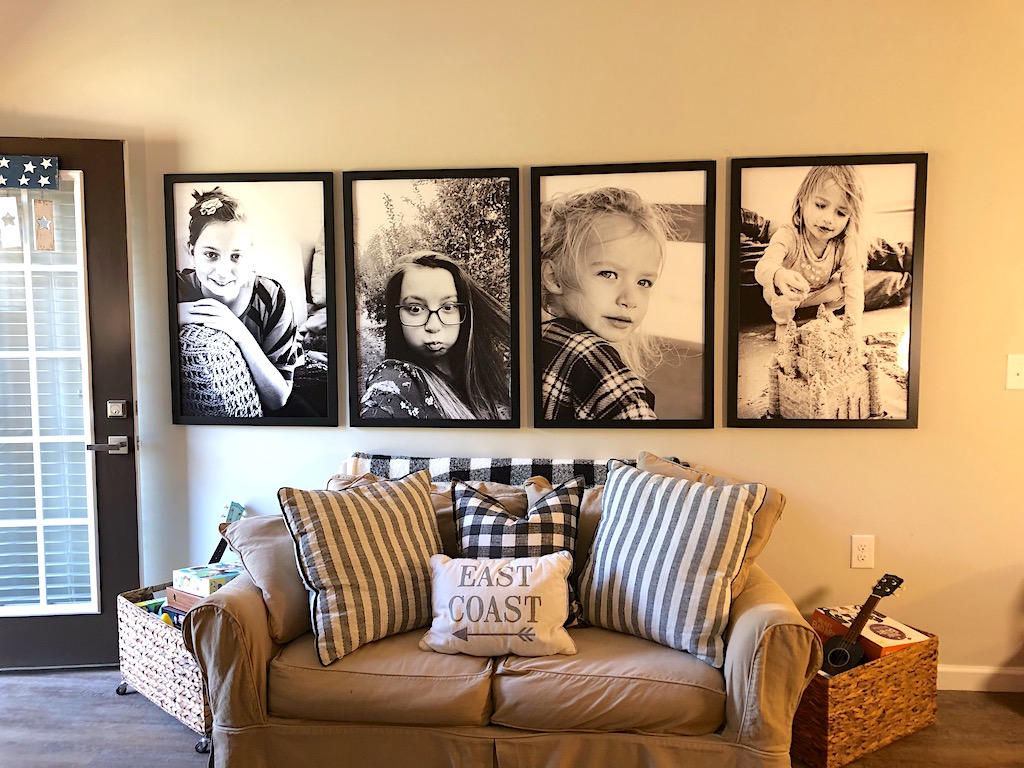 What an inspiring gallery wall!
I love how it turned out, and what a smart idea to print inexpensive poster prints at Walgreens! The whole room looks clean and classic with so much warmth, and I LOVE this stylish way to display family photos.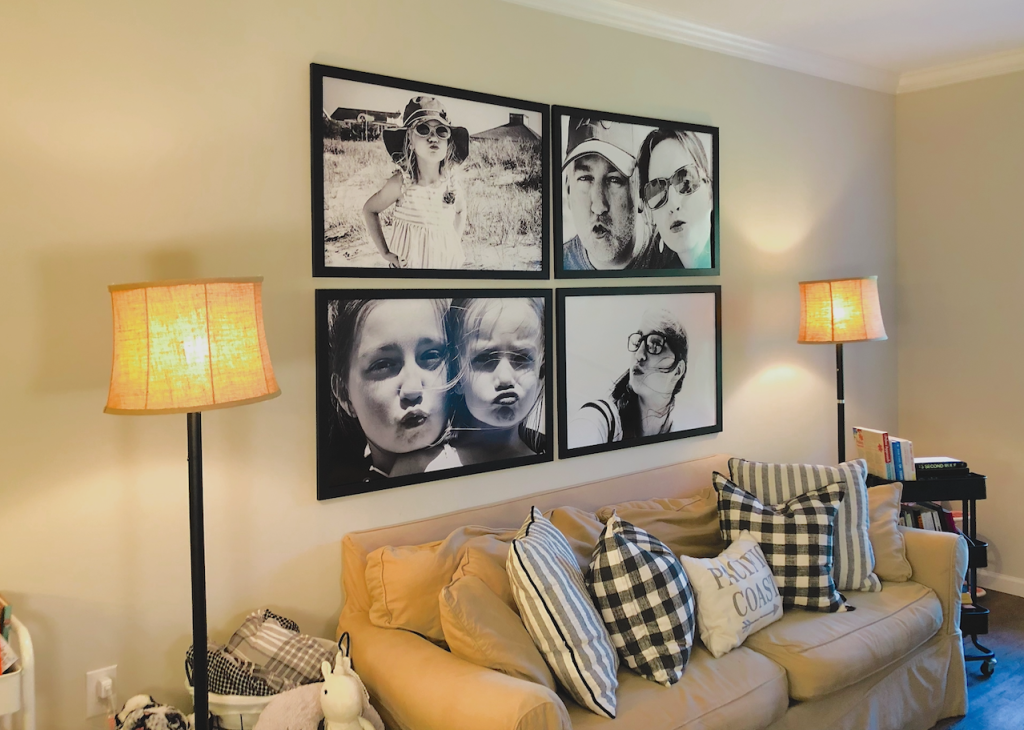 ---
Read my best tips for creating the perfect gallery wall in any space!